Can you believe the week is over? Can you believe the year is almost over? Can you believe the DECADE is almost over? Yeah, it's wild. Anyway, here are some of the funniest tweets from women this week. They're all great, so never stop scrolling. You're welcome.
1.
omg, this is the full movie title? https://t.co/G1IBTCC93A

— Blanche Devereaux stan (@prominentbabee) November 12, 2019
2.
Always lifting my girl up in many different ways and here's one of them pic.twitter.com/YhY5eHfD03

— jerm (@defnotjerm) November 10, 2019
3.
i am going to buy so many fucking flamingos pic.twitter.com/D6NMqhSOu5

— Anne T. Donahue (@annetdonahue) November 11, 2019
4.
Since I only have 180 followers I feel comfortable presenting this video to you all. You're welcome pic.twitter.com/iPRO5pnsuV

— she who shall not be named (@thatoneleafgirl) November 9, 2019
5.
People say committees don't work but that's bc they haven't seen a group of women gather to help one person draft & send a risky text

— Karen Chee (@karencheee) November 15, 2019
6.
john legend reading y'all's reactions to his people cover pic.twitter.com/FlHhXgfeud

— hot girl midsommar (@Ianakane) November 13, 2019
7.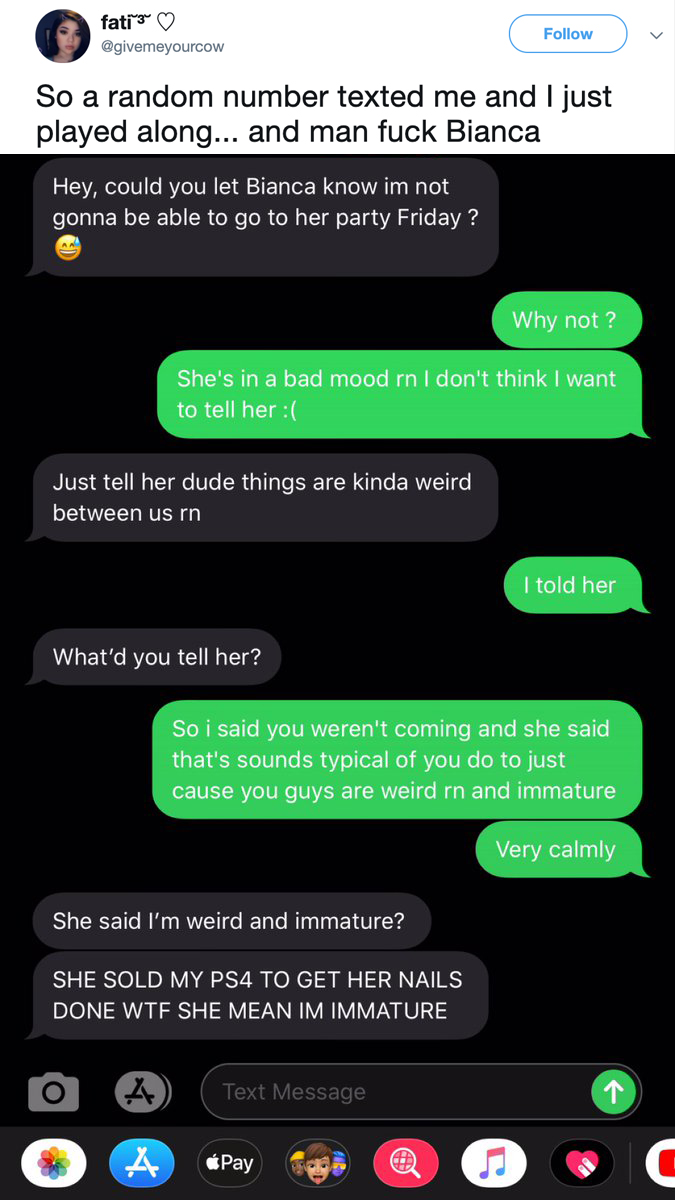 8.
I waaant something else/To get me through this pic.twitter.com/P8fMalmgxF

— Bess Kalb (@bessbell) November 12, 2019
9.
a girl from my due date group on fb is having a c-section on december 25th and wants to name her daughter "krissmiss dae"… she asked for opinions or other holiday name ideas and i suggested noelle or ivy… and she replied "eh idk those are kinda weird sounding"

— (@mimithemama) November 11, 2019
10.
you're telling me that when i email people they are gonna email me back again and then i have to answer THAT email, too? what the fuck

— Kristen Arnett (@Kristen_Arnett) November 12, 2019