Hey there, how you doing? Good? Bad? Bored? Either way, it's fine. I mean it's gonna be fine (or "fine") because guess what? Whether you realized it or not, today is Friday! (I think)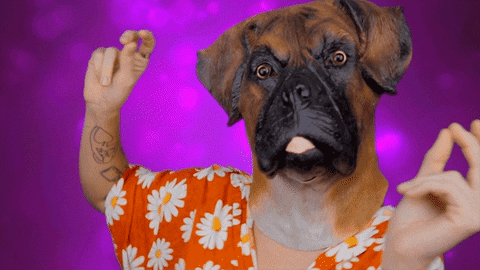 Sure, it FEELS like every other day right now, but still. We collected all of the funniest damn tweets from the hilarious women of Twitter and tossed them into this post. It's not hard work, but it does technically count as work.
Anyway, go ahead and scroll through while you're stuck at home or hiding from your kids or whatever the hell you're up to right now. Just remember to smash that next page button and then go wash your hands.
1.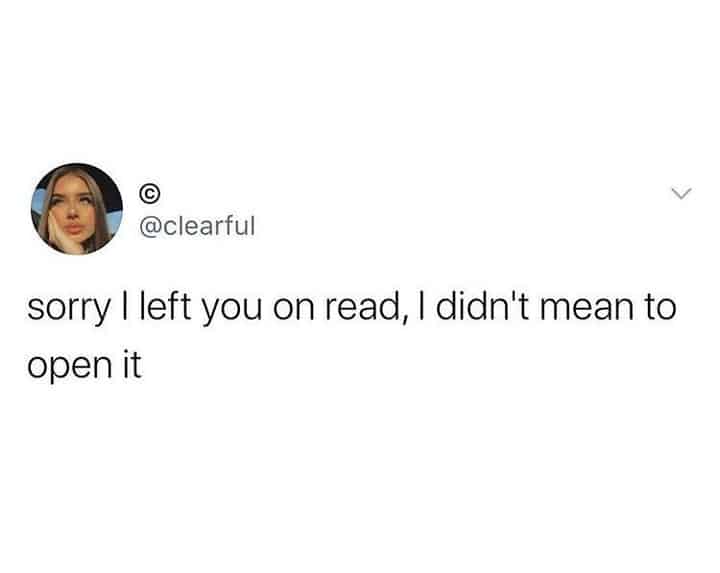 2.

3.
4.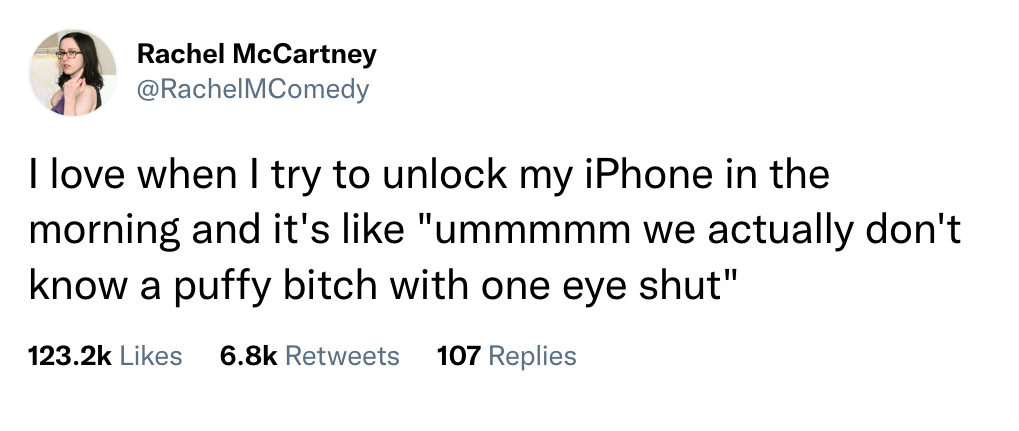 5.

6.
sorry my paper was late professor i lost track of time and spent half of tuesday staring at the ceiling wondering if life even matters anymore

— rafia (@rafia_afzal_) April 16, 2020
7.
I really loved the idea of moving and re-decorating until I realized one pillow is literally $25

— alex meyer (@alexmeyerrr) May 14, 2018
8.
doing brain laundry (separating my thoughts into lights and darks)

— trash jones (@jzux) January 25, 2022
9.
OK I just went onto the King Arthur flour website and had to click a "this site uses cookies" thing and reader, I laughed

— Taffy Brodesser-Akner (@taffyakner) April 16, 2020
10.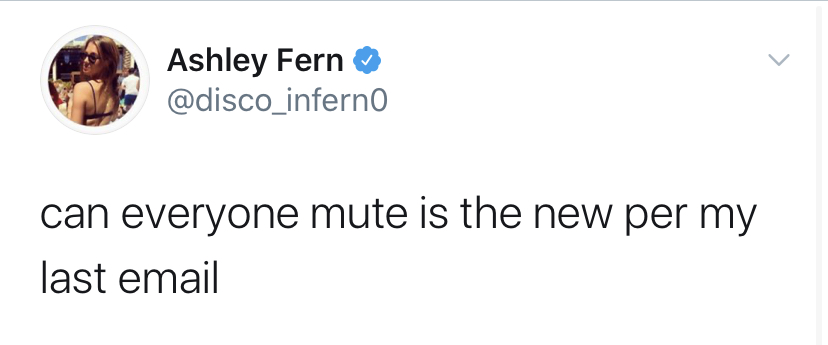 11.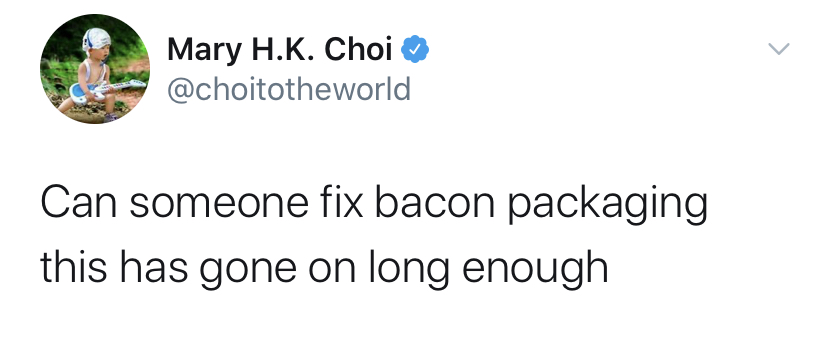 12.
I change my clothes more frequently in Animal Crossing than in real life.

— Brie Larson (@brielarson) April 16, 2020
13.
https://twitter.com/roxiqt/status/1249339628865433604
14.

15.
16.
When I'm watching my bf play his game and he finally dies pic.twitter.com/FvJ4v2DwT4

— Erika ☘︎︎ (@edykaaaaa) April 15, 2020
17.
Hey sharks
I won't take up too much of your time, my idea is baby carrots that aren't soaking wet

— Karli Marulli (@VeryFineHat) April 13, 2020
18.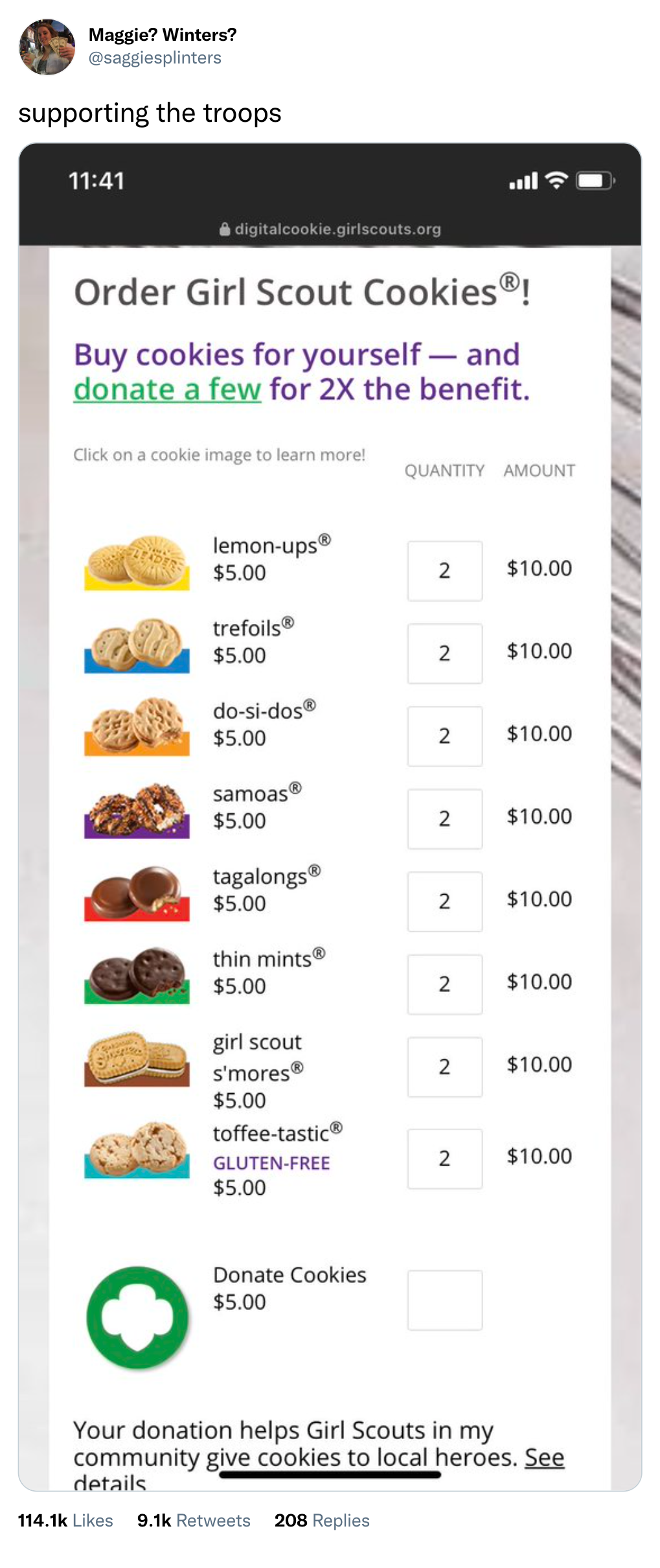 19.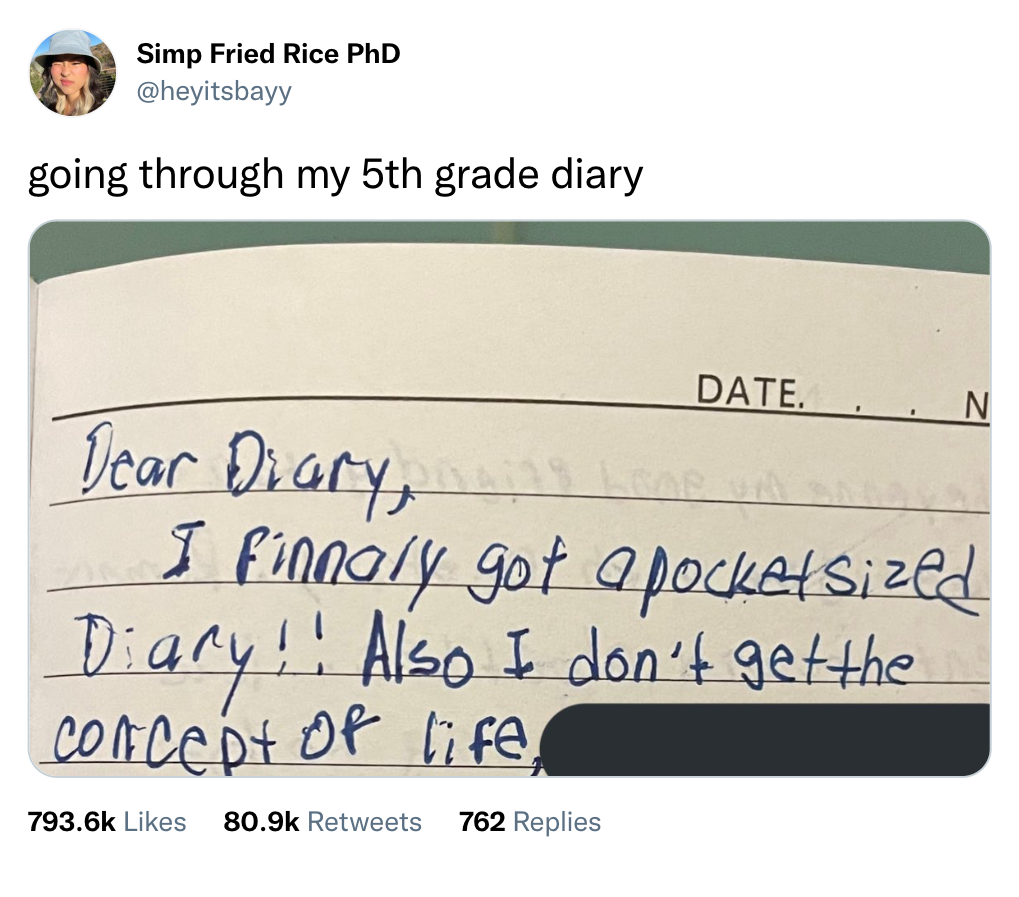 20.
21.
my dog while i'm trying to work from home. pic.twitter.com/gParHjg9FN

— kim (@KimmyMonte) April 16, 2020
22.

23.