To be entirely honest, I don't know that these are all true, but they certainly cut a certain picture of a culture of people who grew up during the aughts. We compiled this list of hilarious tweets about millennials that seemed more than a little accurate. Let me know your faves!
1. Because they grew up shopping in person?

2. Disney

3. No

4. This one's so basic it hurts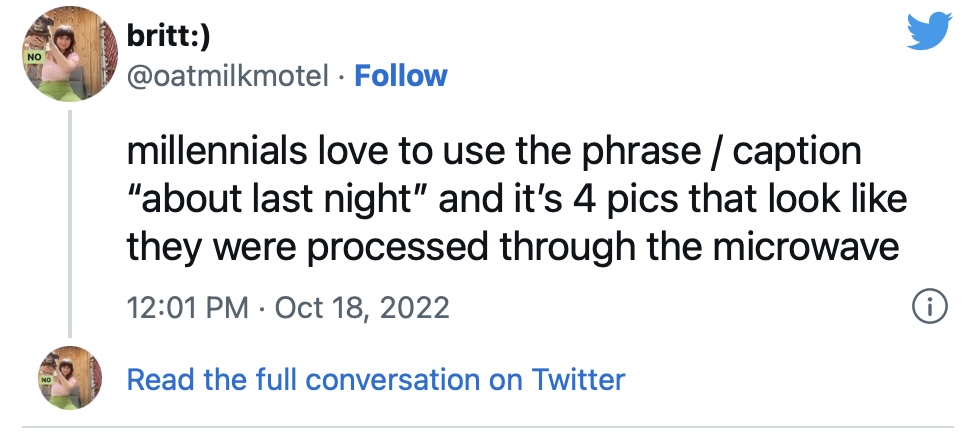 5. No answers

6. What?
7. We do not.
8. That was Gen X

9. They got one laugh one time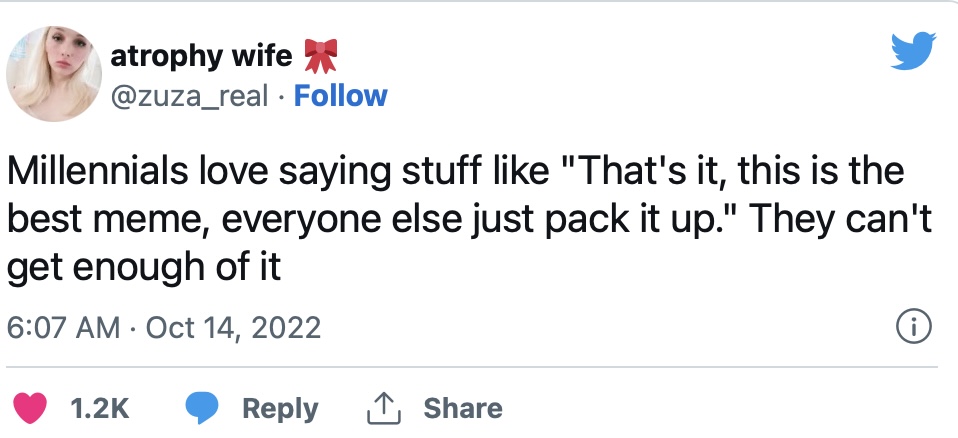 10. Not this millennial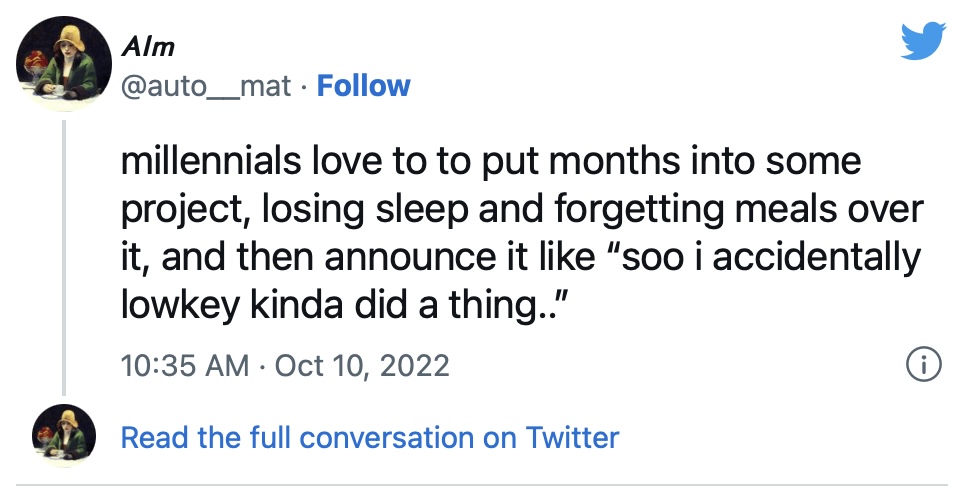 11. Why does gen Z?
12. Who?
13. Definitely not a thing we do?
14. I have ALWAYS loathed this
15. WHO
16. Fair
17. Do we?
18. Yes, look it up
19. Again, so.. does Gen Z