If you grew up poor, you know that your childhood might have been different than some of the other kids at school. When everyone else had new shoes, yours were probably much older or even a hand-me-down from a sibling.
Being poor meant you didn't even have snacks people wanted to trade at lunch, your house wasn't the cool 'hang out' house, and that you might have been a little embarrassed about the things you didn't have.
Recently, Twitter user @TrevDon posed the question:
Tell me you grew up poor, without telling me you grew up poor
And people are responding…
A lot of these have a negative view of growing up poor, but as someone who grew up pretty poor myself, I think there are some positives that people are missing. We didn't have money for art supplies that I wanted, so I used whatever I could find and would raid our recycling bin for materials. As an adult, I now weave colorful tapestries out of recycled materials. It's cool as hell.
Some of the things people resort to in times of need help stretch their imagination and allow for us to be more creative than if we could just buy the thing we wanted. Obviously being poor sucks, but it sure helped me build character.
---
1.

2.

3.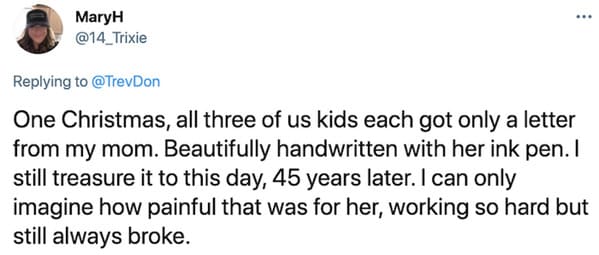 4.

5.

6.
7.
8.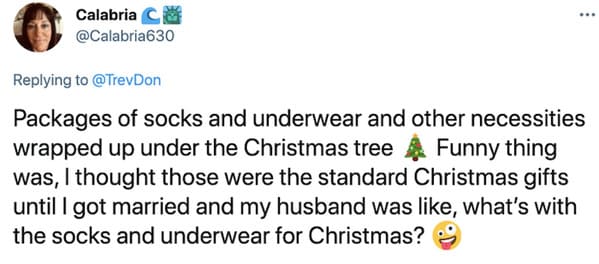 9.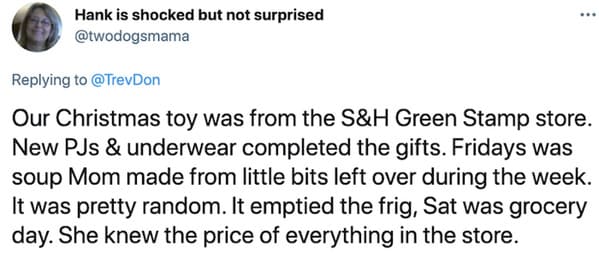 10.

11.

12.
13.

14.
15.

16.
17.

18.

19.
20.
21.
22.

23.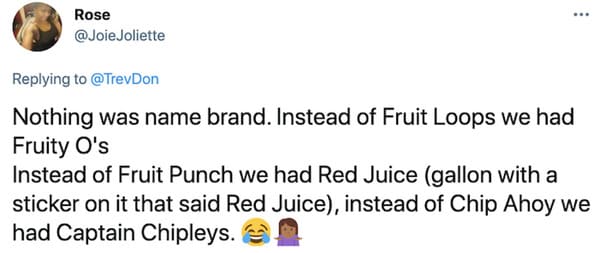 24.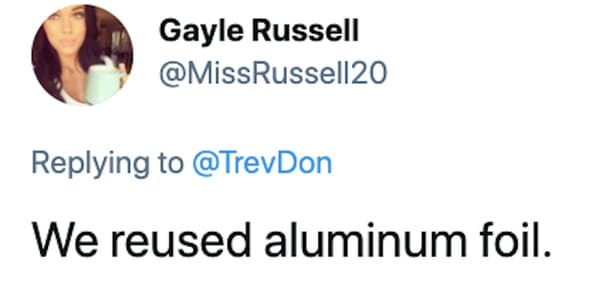 ---
There's More Where That Came From: