Toxic masculinity is a very real thing. We've raised boys to think they can't cry or express their emotions and unfortunately it created multiple generations of men who hang fake nuts off their diesel trucks and refuse to dress well because they're afraid they will look feminine. It's pathetic. You're spending twice as much money on gas to fill up that truck that studies show only 35% of owners actually use for hauling. It's embarrassing.
Twitter account, Hot Masculinity Takes accepts submissions from people who find the absolute worst opinions online about how men should behave and shares them for our enjoyment.
Honestly, fragile masculinity is hilarious. Get over yourself and order the fruity cocktail. We all know you want it.
---
1.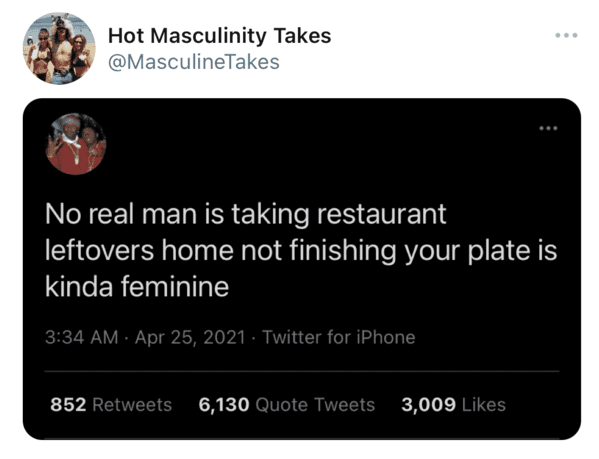 2.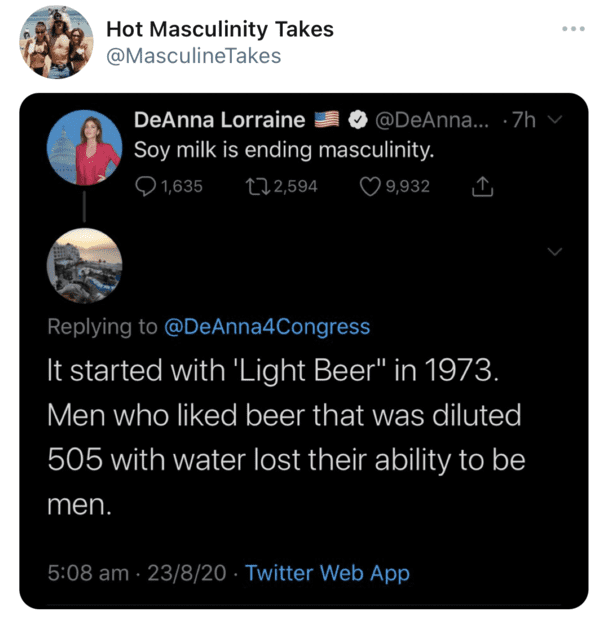 3.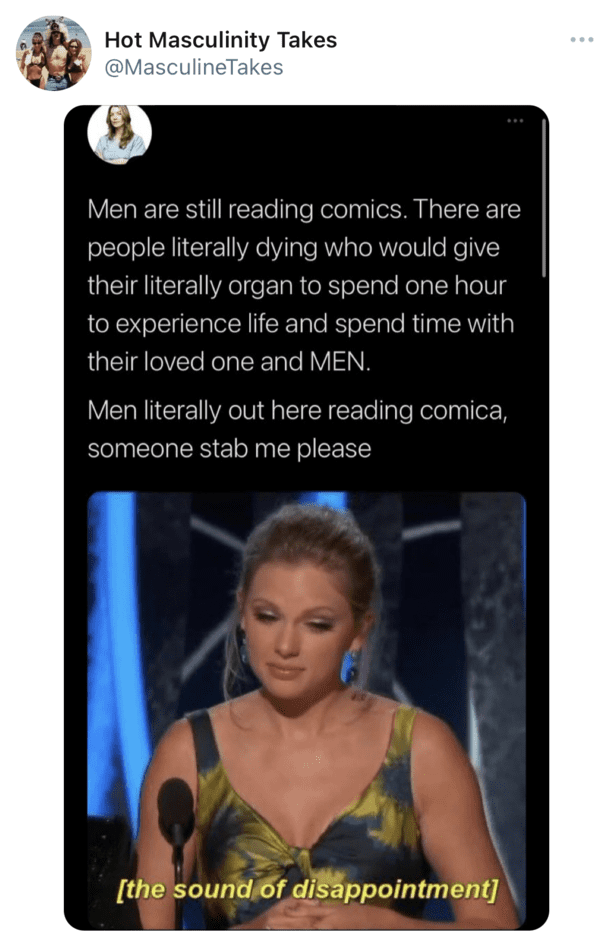 4.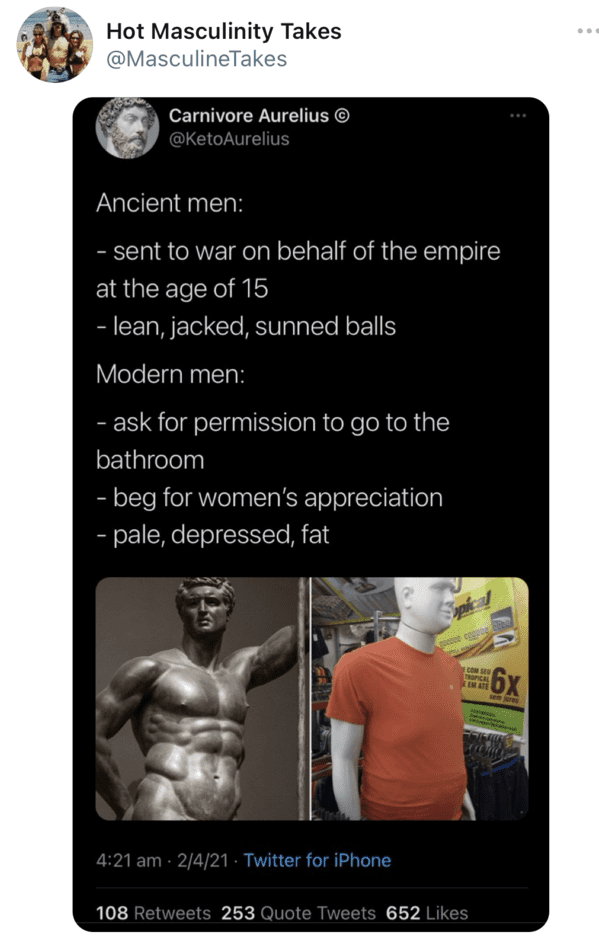 5.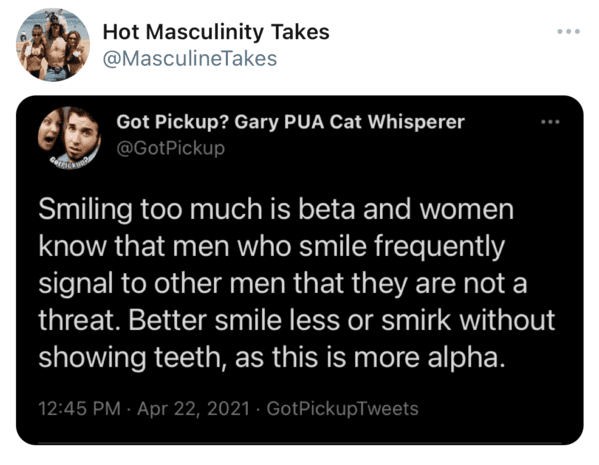 6.
7.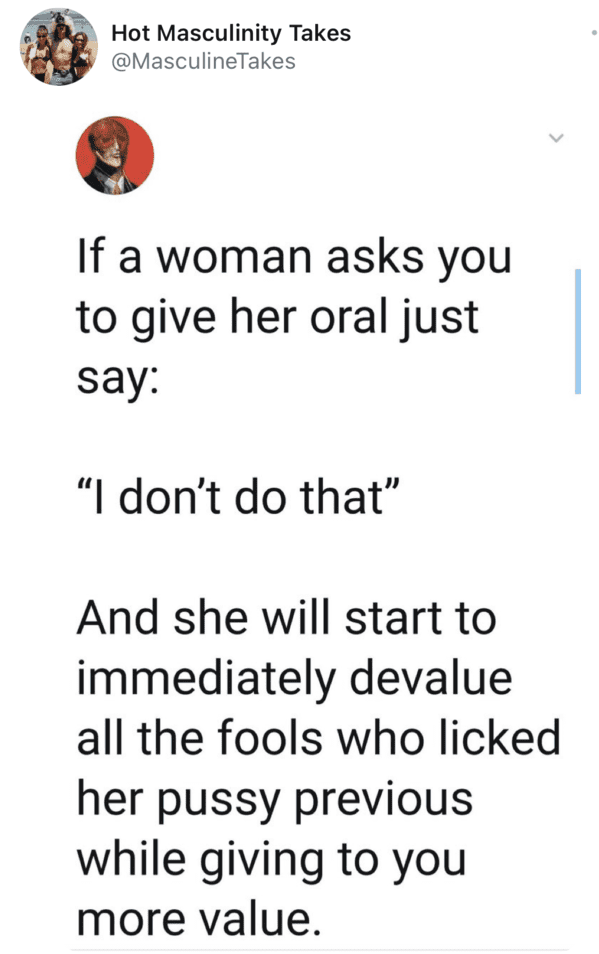 8.
9.
10.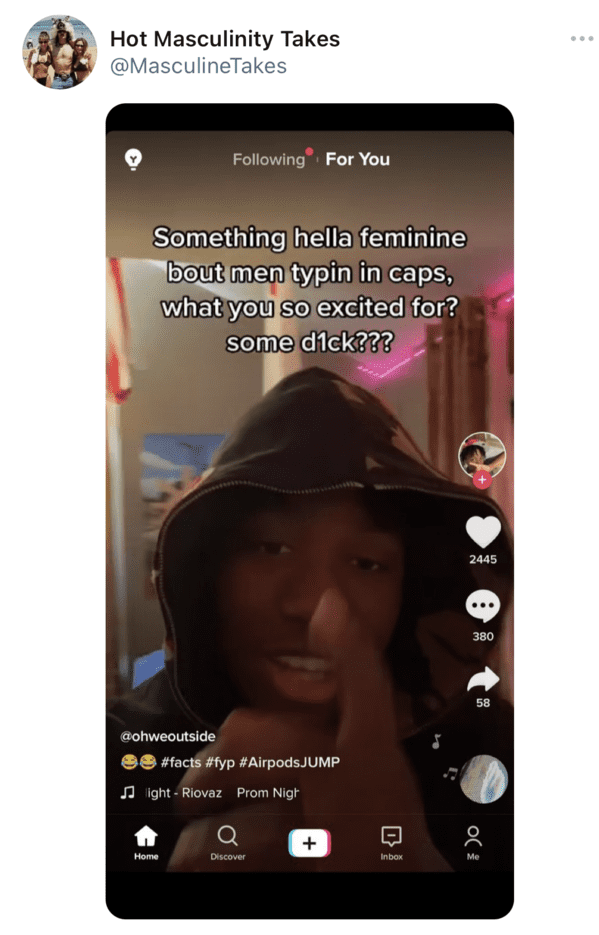 11.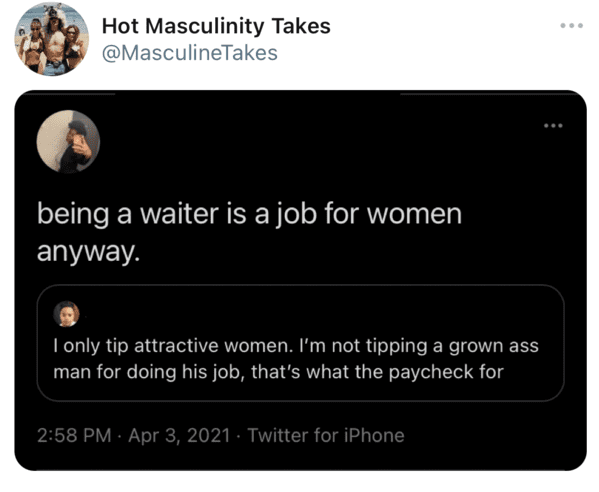 12.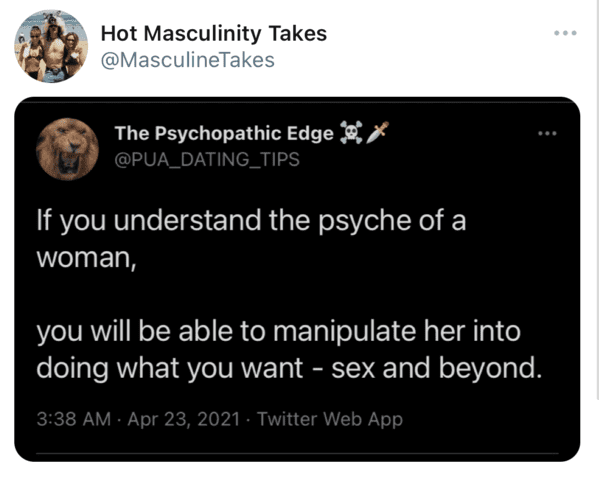 13.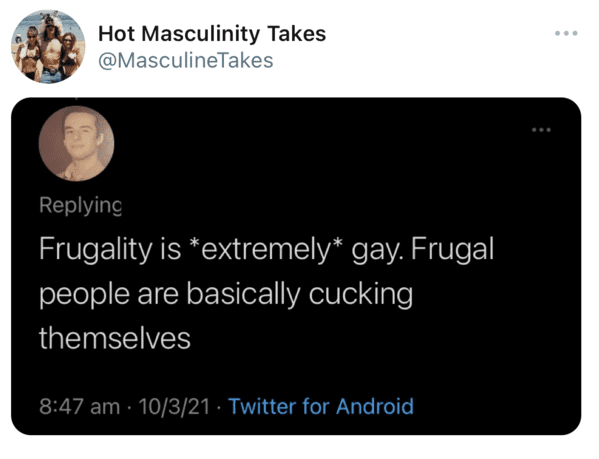 14.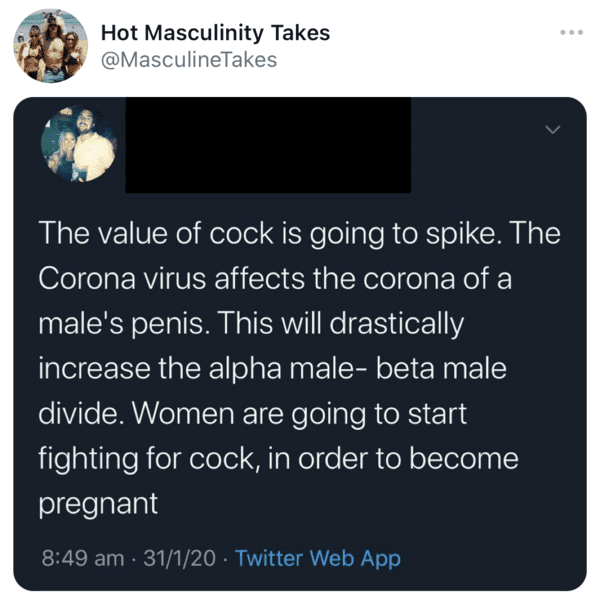 15.
16.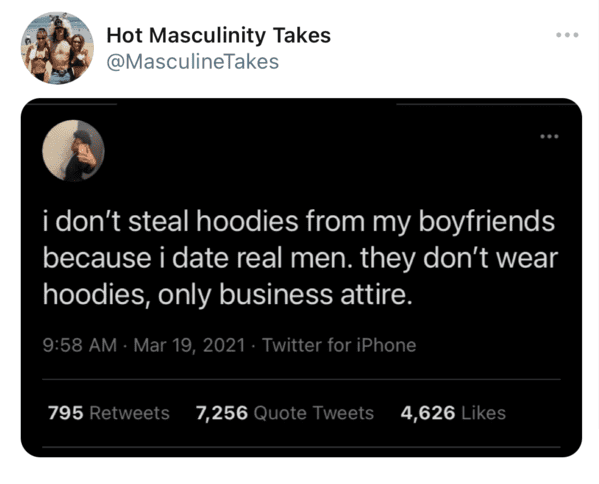 17.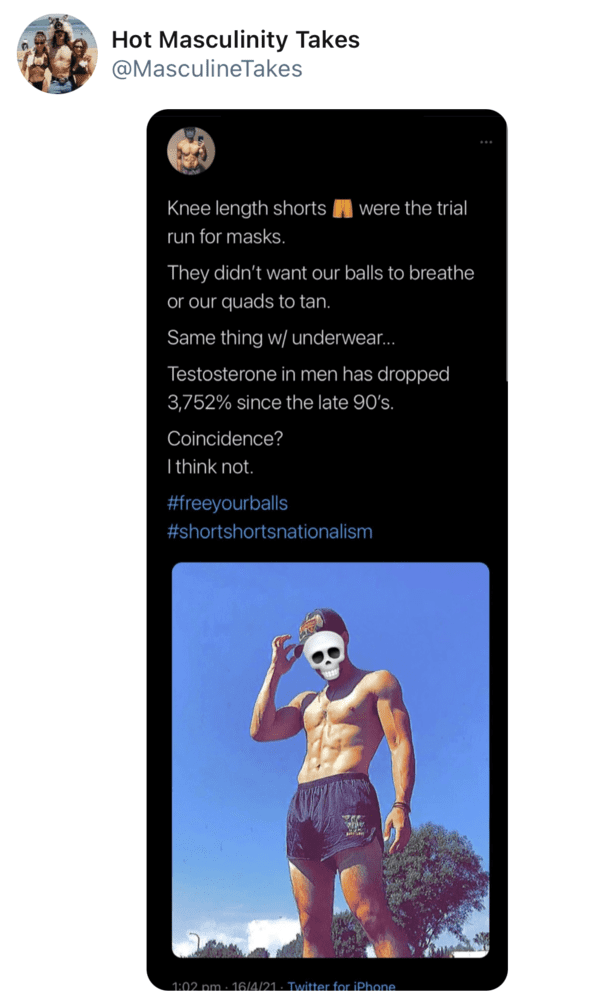 18.