The Mario movie just came out and …apparently they made Luigi like. A thirst trap.
You read that right: the animated film based on the Mario Brothers Nintendo game features a… well. Kinda. Hot? Luigi.
LOOK, GUYS, I DON'T GET IT EITHER, but maybe if we wander through the best thirst tweets about a dreamy Luigi we'll figure it out together.
1. The tweet that started a thousand posts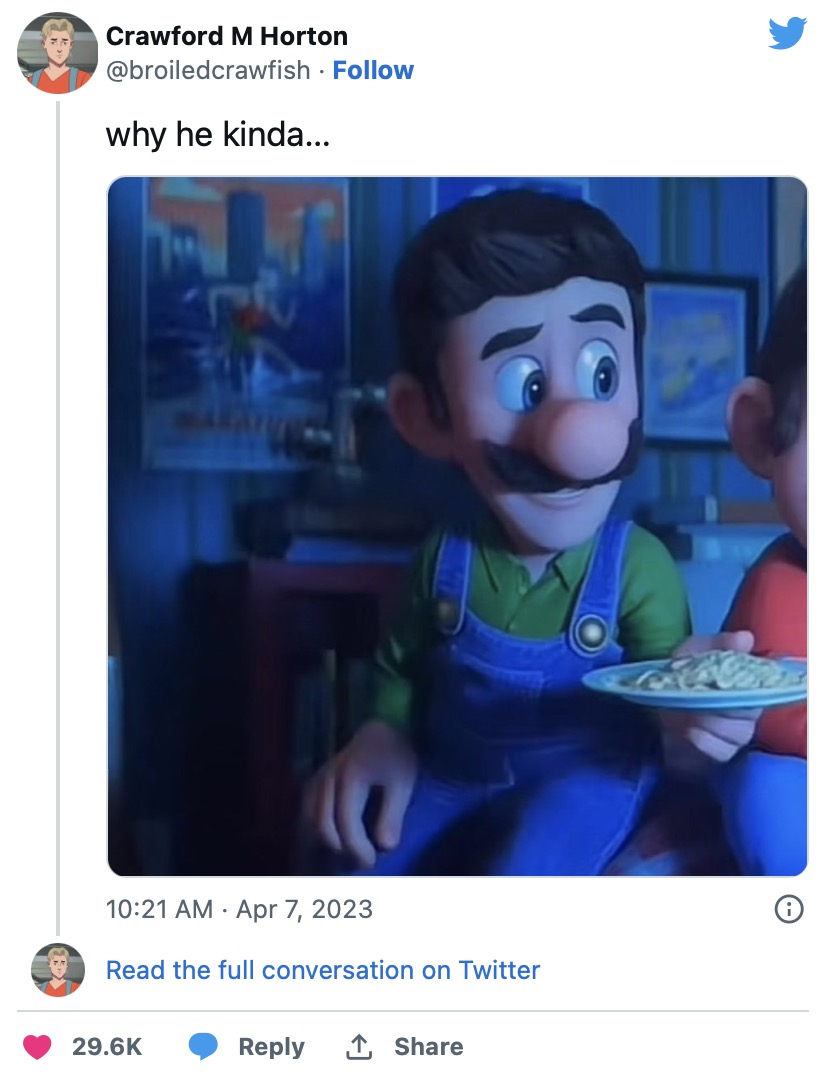 2. We get a recap of the scene

3. A note about him
4. Spoiler!


5. So many people on this

6. Real people


7. But it is?


8. You got this, Fritz

9. Aw.

10. Sorry!

11. That's the title now
12. Oh no

13. They didn't

14. So he was?

15. Honestly though.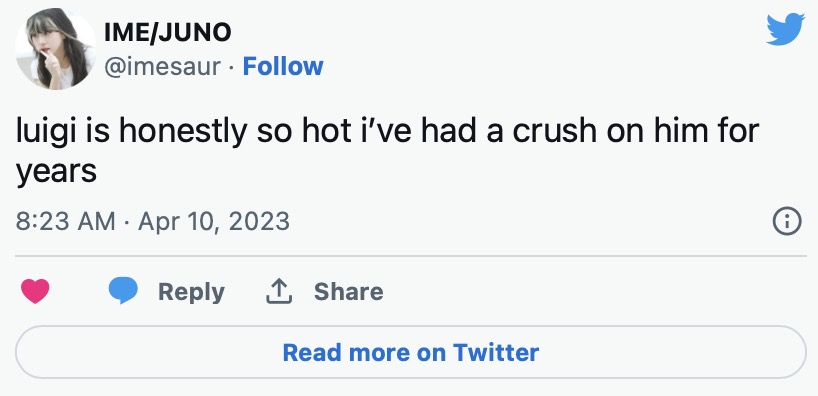 16. They are.


17. Oh no.
18. Just tell us why