I think it's pretty fair to say that no matter how level-headed you are about having kids, they're going to knock you on your butt and surprise the crap out of you. Constantly.
So, sure, we have some myths surrounding parenting — "no phones!" "healthy food only!" — but once those kids are in your life, it's pretty tough to maintain all those aspirational fantasies.
Aubrey Hirsch recently started a thread asking parents what "parenting fantasy" they just tossed quickly and the answers will make you feel so good about yourself. It's okay to ditch the ideals!
1. False
2. Cannot keep it up
3. Sleeping!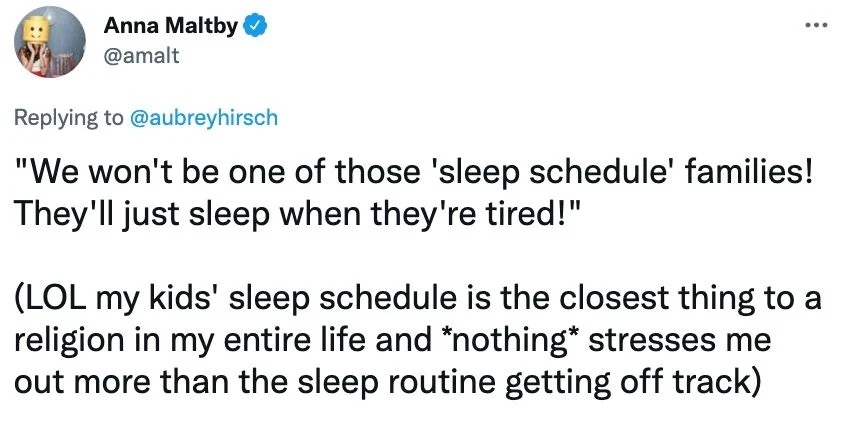 4. RIP, Brunch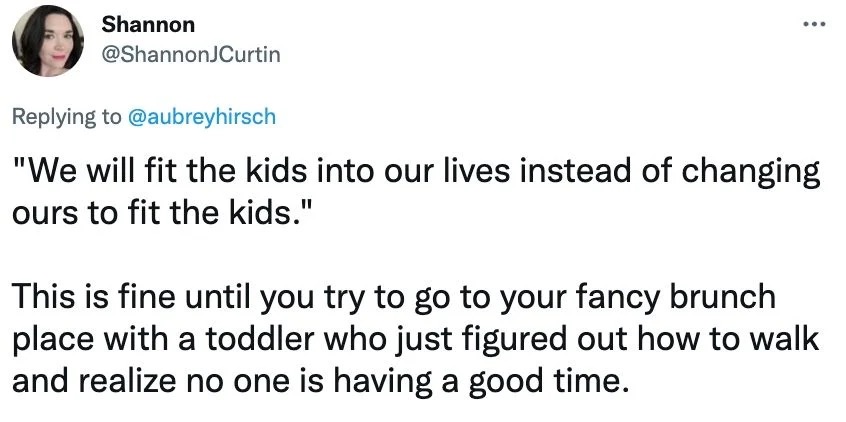 5. Read everything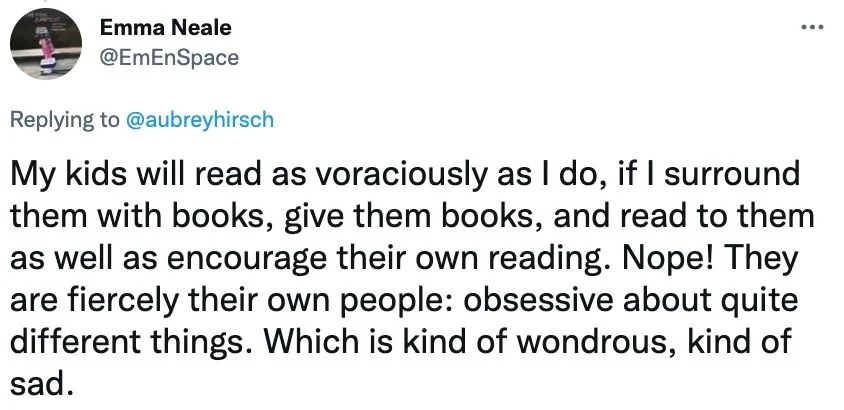 6. TV time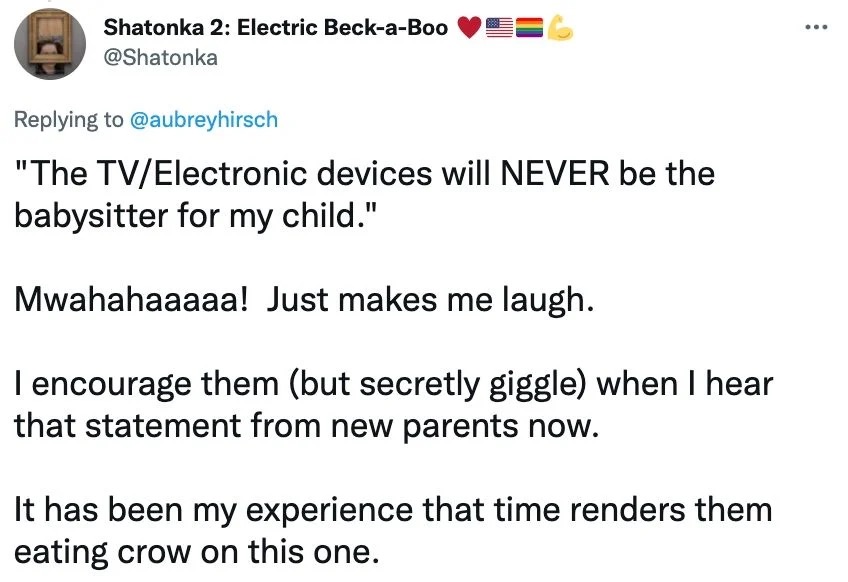 7. Screen time is important
8. Extracurriculars

9. Going out to eat

10. Toy type

11. Just do it
12. Valid feelings
13. Don't talk back
14. Peppa Pig
15. Education!
16. Languages
17. Just eat
18. Bedrooms
19. Sleeping
20. Same, but different