Sexism is still alive and well all over the world, including in the U.S., and if you're not aware of that then you're either not paying attention or you're a dude, but most likely both.
This fact is proven many times daily when men ignore women in favor of speaking to the other men they're with instead, which often happens when it comes to things like home or automobile repair, large purchases, or anything considered "technical."
One woman on Twitter highlighted this stubborn and infuriating problem with an example that kicked off a flood of stories from her fellow ladies about men doing exactly this.
"Had a repairman over for a quote, and as I was explaining the issue, my husband walked in, and suddenly the repairman couldn't see or hear me," she wrote. "But that's okay, he had a nice conversation with my husband and I hired someone else to do the job."
The best stories, echoing the original, showed how these sexist men suffered quick and impactful consequences for their misogyny, usually in the form of losing sales and sometimes in complaints to their bosses. Men who work in these sectors would do well to take note that a lot of women are done putting up with being ignored or having it assumed that they have a male partner who would know more about the subject, and they're eager to let you find out.
Some of the stories come from men who get it and who directed their fellow dudes back to their wives, girlfriends, or female colleagues, or directly called out the sexists so that they for sure knew that they'd messed up. Male contractors and salespeople have lost thousands in individual deals because of this, and the total loss of business due to misogyny must be astronomical.
The women may enjoy the following selection of our favorite stories to the fullest extent while the dudes have a think about themselves:
1.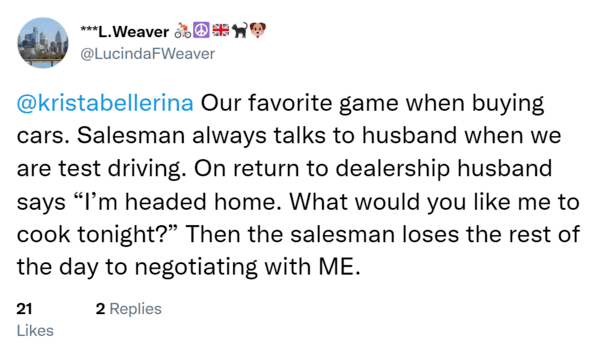 2.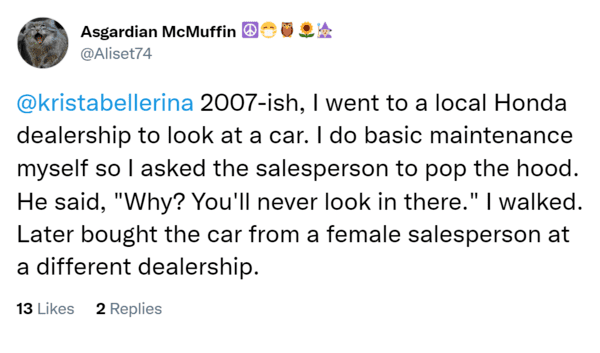 3.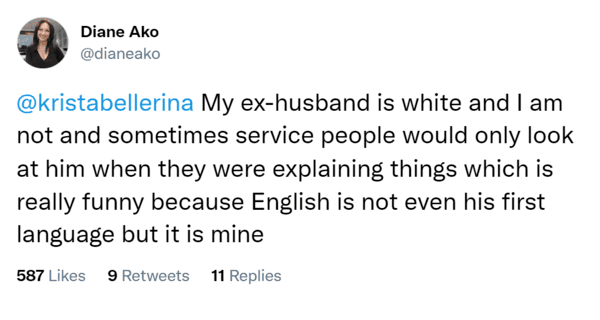 4.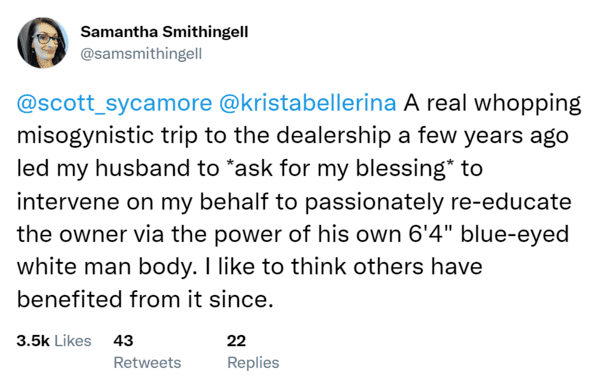 5.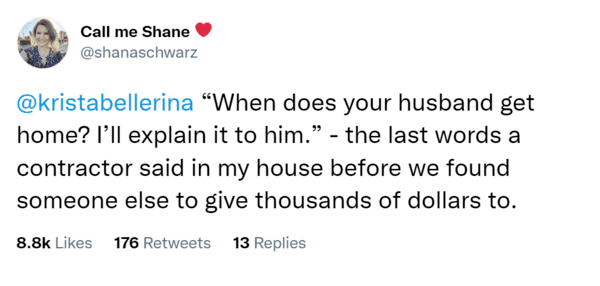 6.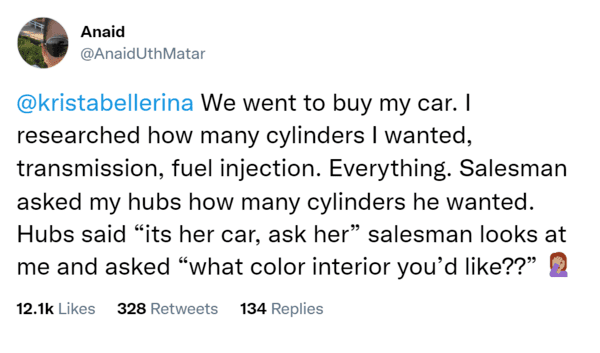 7.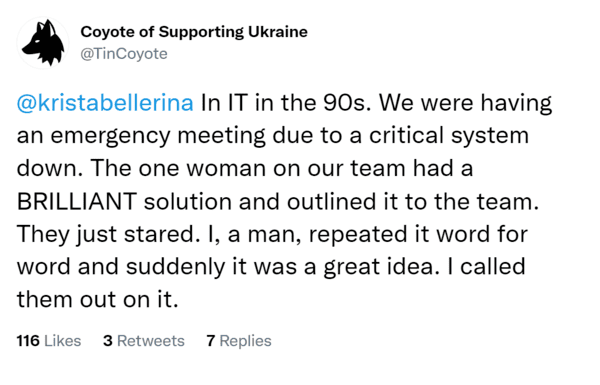 8.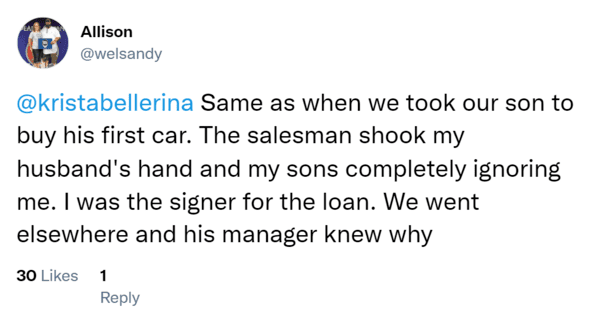 9.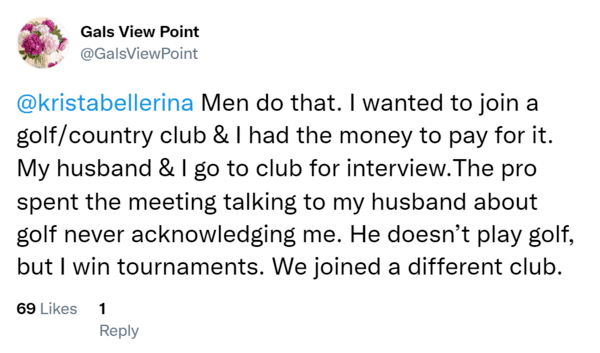 10.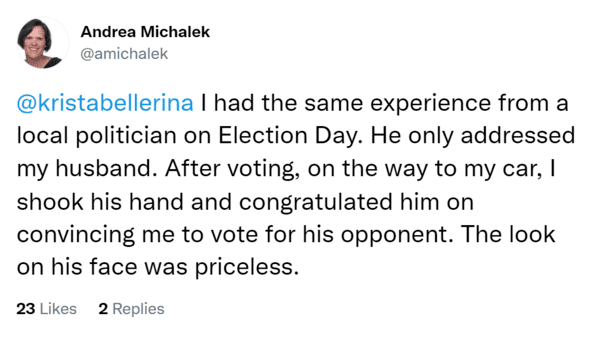 11.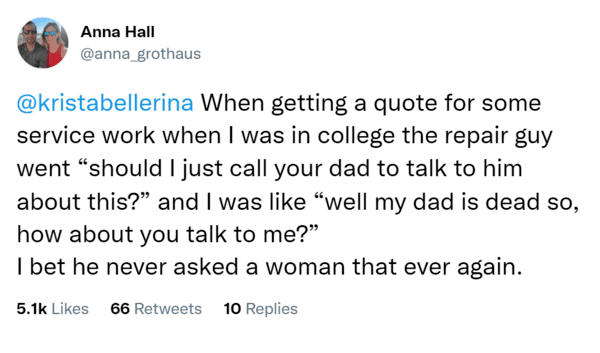 12.
13.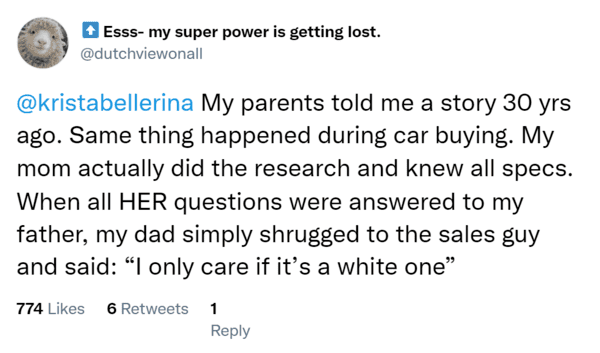 14.
15.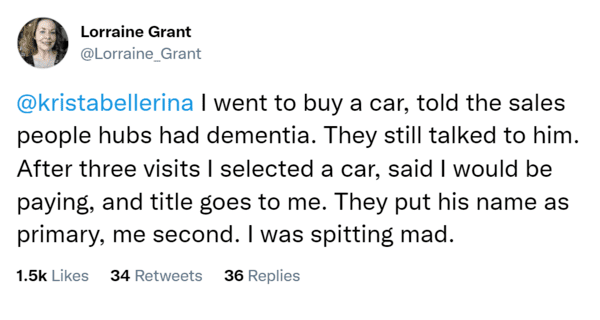 16.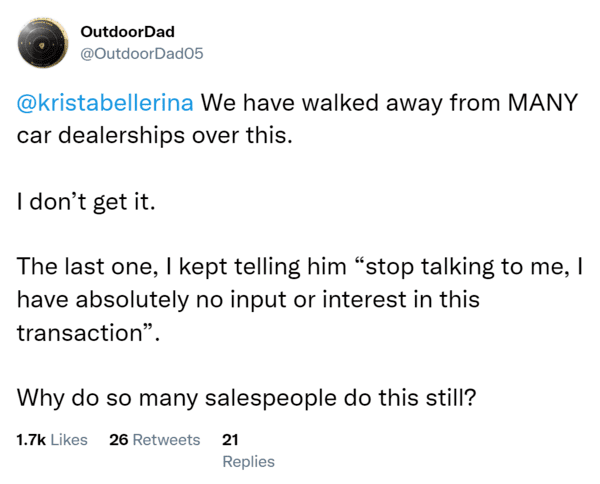 17.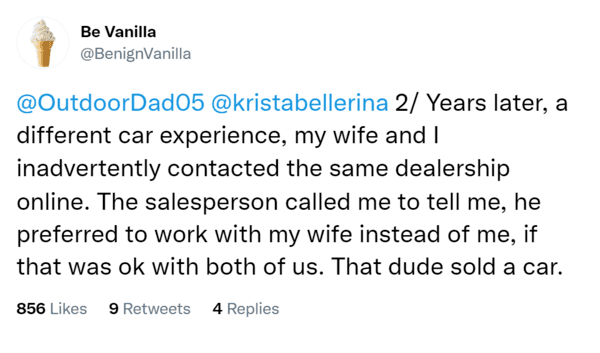 18.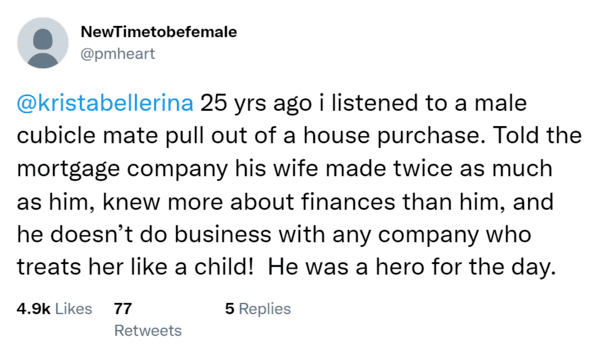 19.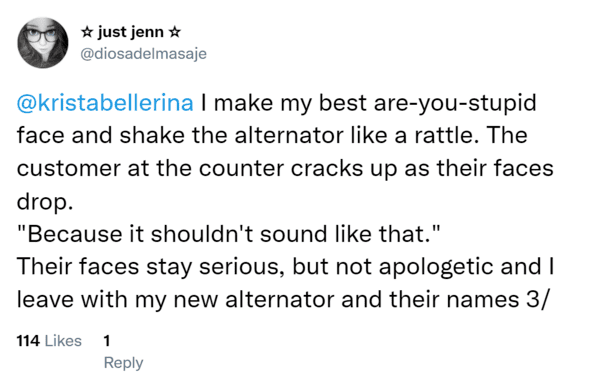 20.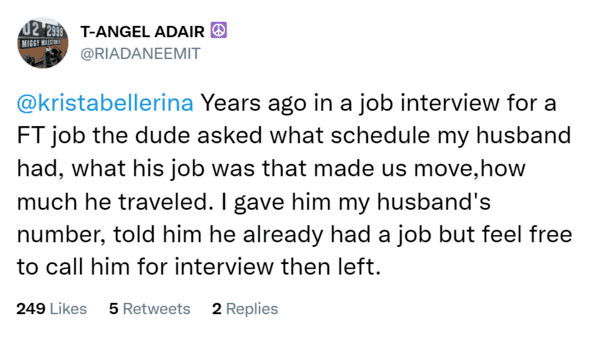 21.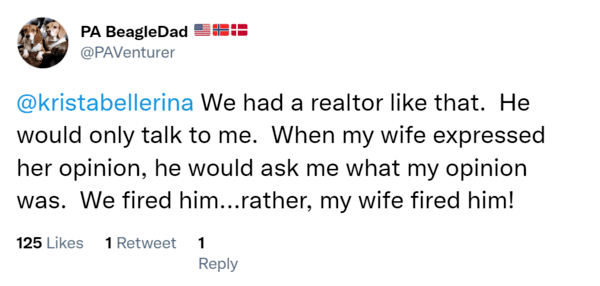 22.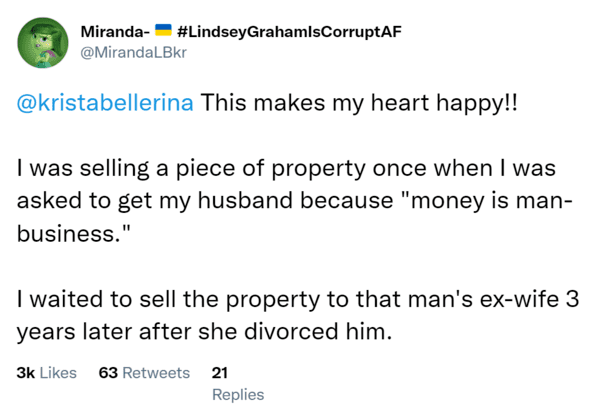 23.
24.