There are countless movies and books that highlight libraries in their stories, and for good reason. Libraries are kind of magical. These buildings contain a wealth of knowledge, and sometimes, being inside makes you feel like there's nothing you can't do. Unfortunately, as technology grows and ebooks become more popular, libraries are often neglected.
A librarian from Scotland named Mel, who goes by @grumpwitch online, has decided to offer a behind-the-scenes look at what it's like on the job.
Mel said being a librarian was never a part of her plan, but after getting sick, she found herself needing a new source of income.
"I was gutted but I knew that recovery would take a while. I've always been a bookworm so I started looking for jobs in libraries and other environments to do part-time while I recovered," she told Bored Panda.
She quickly fell in love with the job and hasn't looked back. Now, she's trying to share her experience via Twitter.
"While I made dinner one evening and I'd been chatting with my colleague about the strange and random things we'd learned in this job," she said. "So I started tweeting them out without any sort of thought about order or structure, just as they came to my head."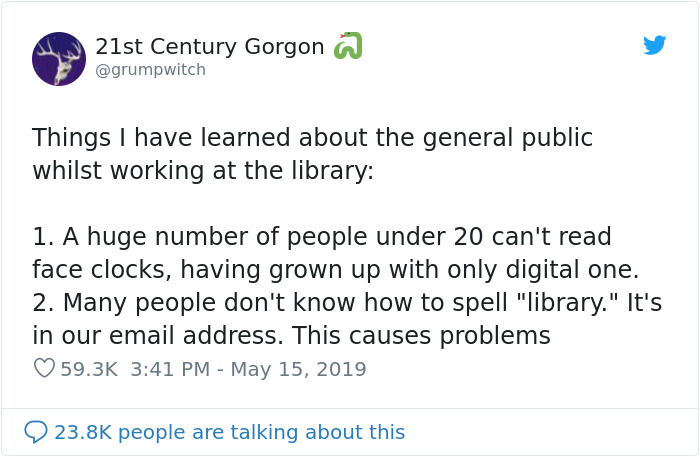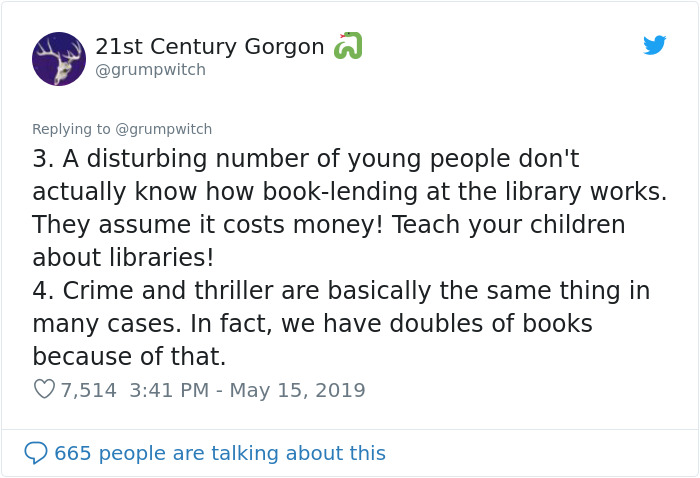 Mel continued sharing her thoughts and pretty soon, she ended up sharing 28 different points.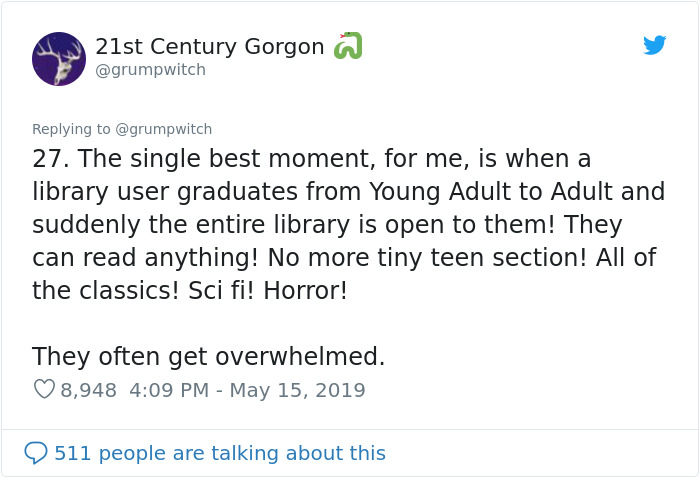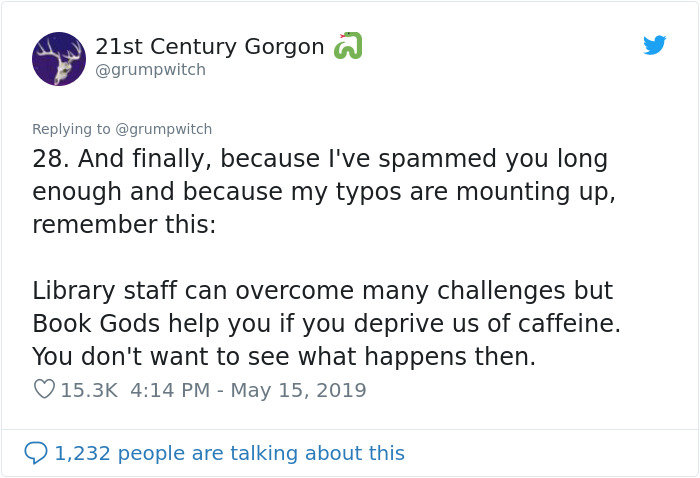 Mel's thread garnered a lot of attention, and folks quickly chimed in to share their own thoughts.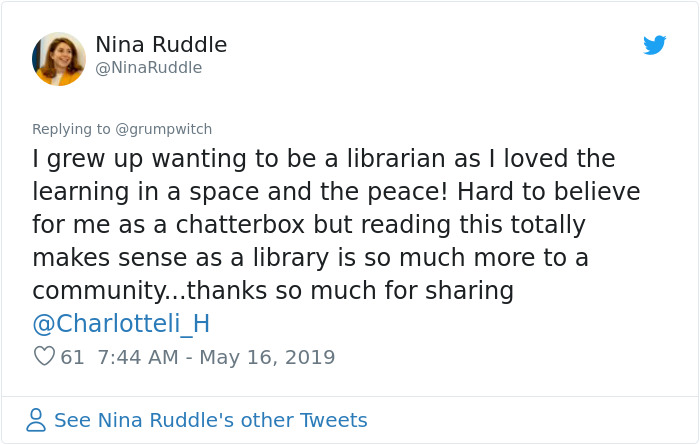 Most people were excited to be able to share their love for libraries and their experiences.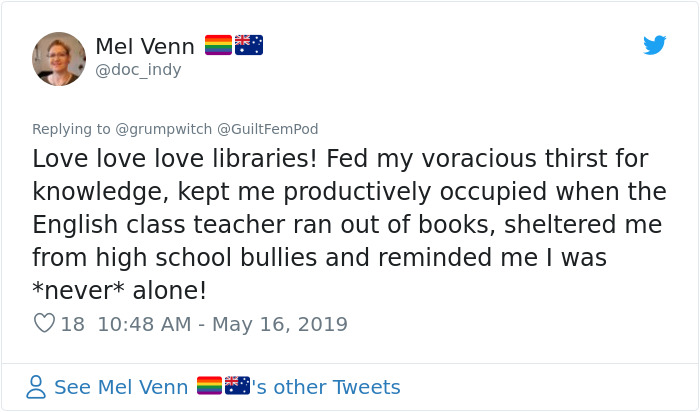 Others were heartbroken by some of the things shared, and promised to visit the library more.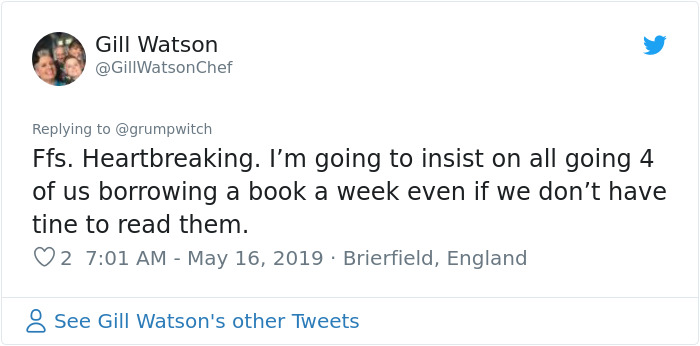 Despite the hardships and neglect, Mel remains hopeful when it comes to libraries.
"I think libraries need to be advertised. The world is so commercial and every brand is vying for people's attention, especially on new technology that I think libraries miss out on being part of the conversation. They're sometimes seen as a relic of the past and very few people realize just how much they do. We need advertising campaigns and reminders that libraries are still here," she said.