Twitter user @lordsprout recently posted a pretty relatable statement: asking for time off is weird.
Yeah, you want to do your boss the courtesy of making sure you aren't leaving your coworkers high and dry, but it's become a request instead of what it should be: information.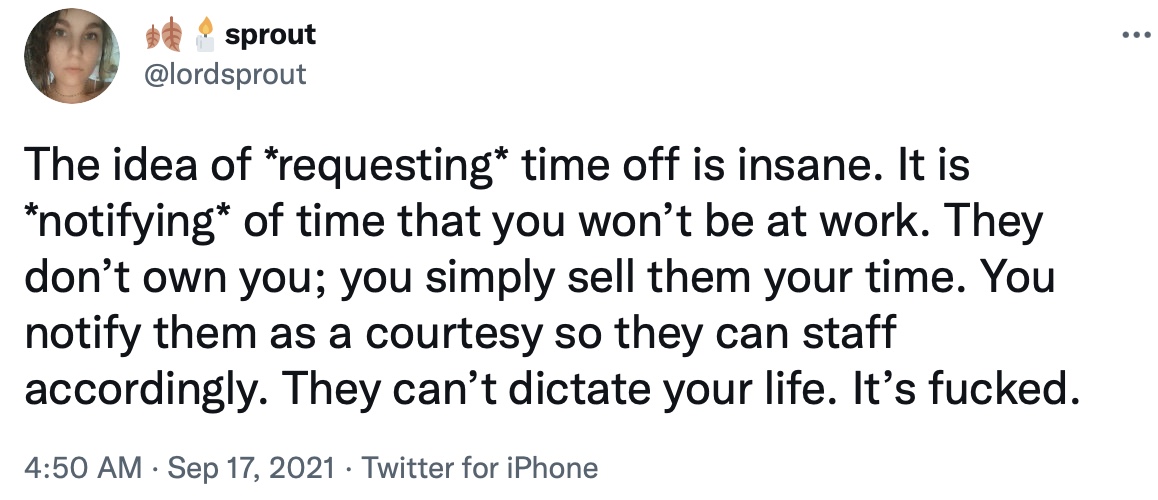 The responses and stories told in the thread after lordsprout's tweet were rage-inducing. Enjoy!
1. Grandma
2. Went Anyway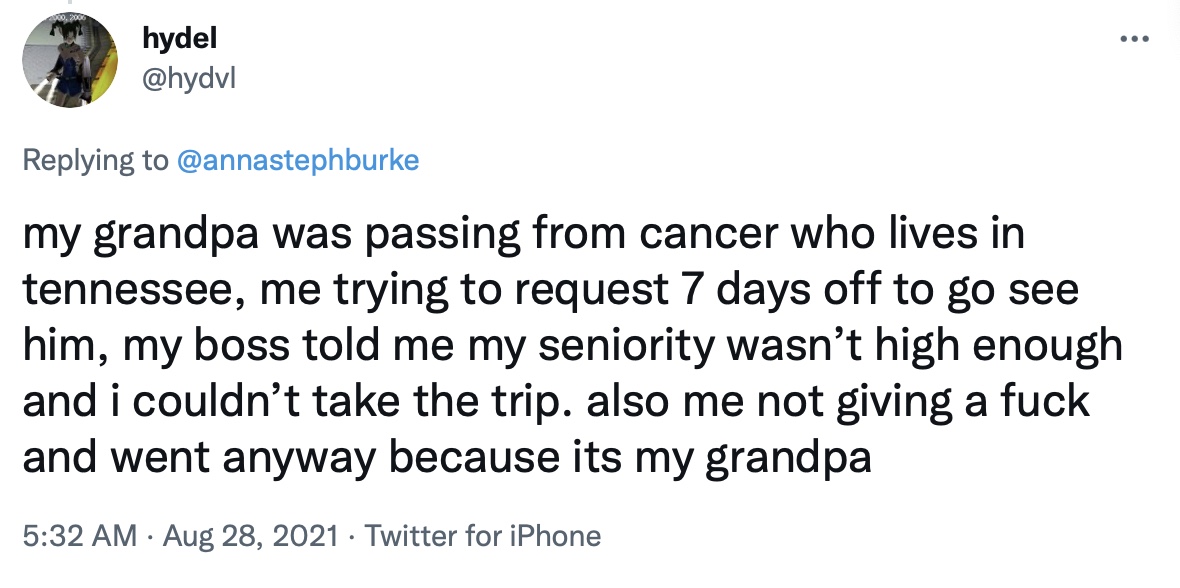 3. Take your time off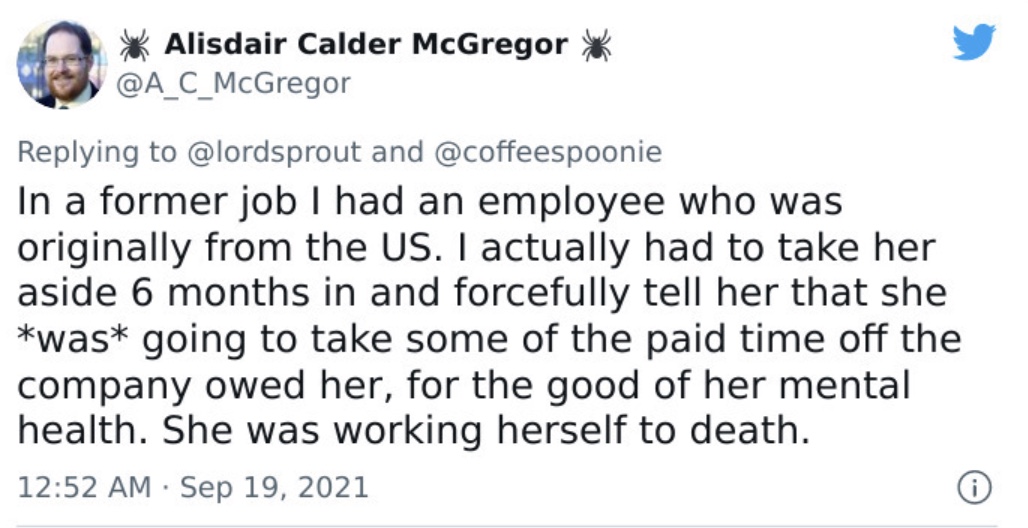 4. Chill, work

5. My wedding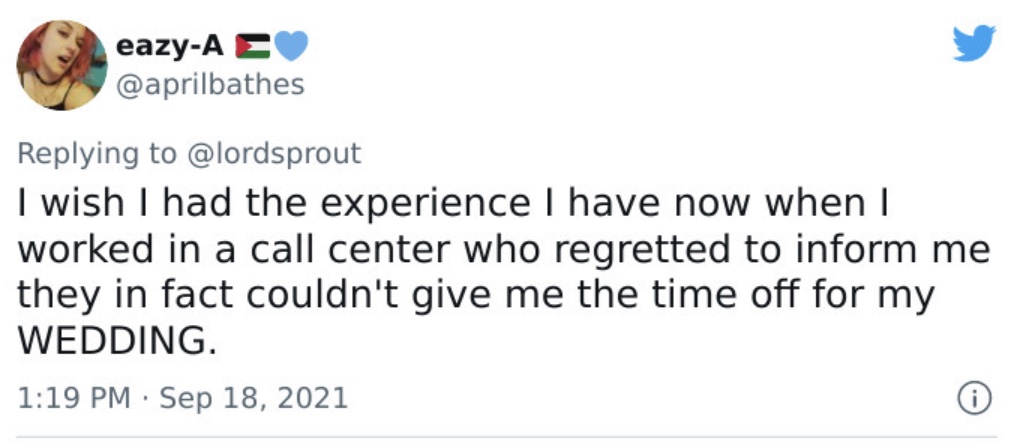 6. Headline show
7. Boss messed up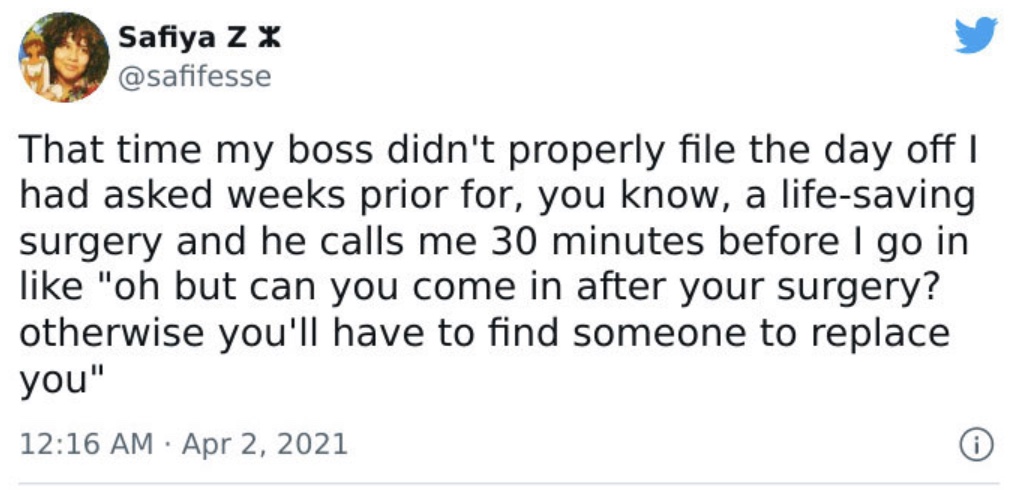 8. Short term disability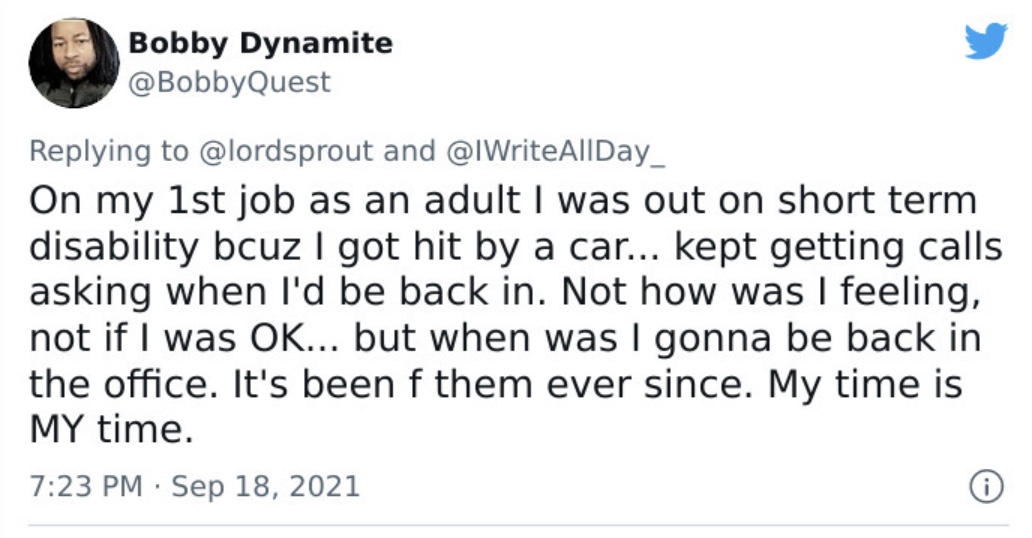 9. Reschedule your wedding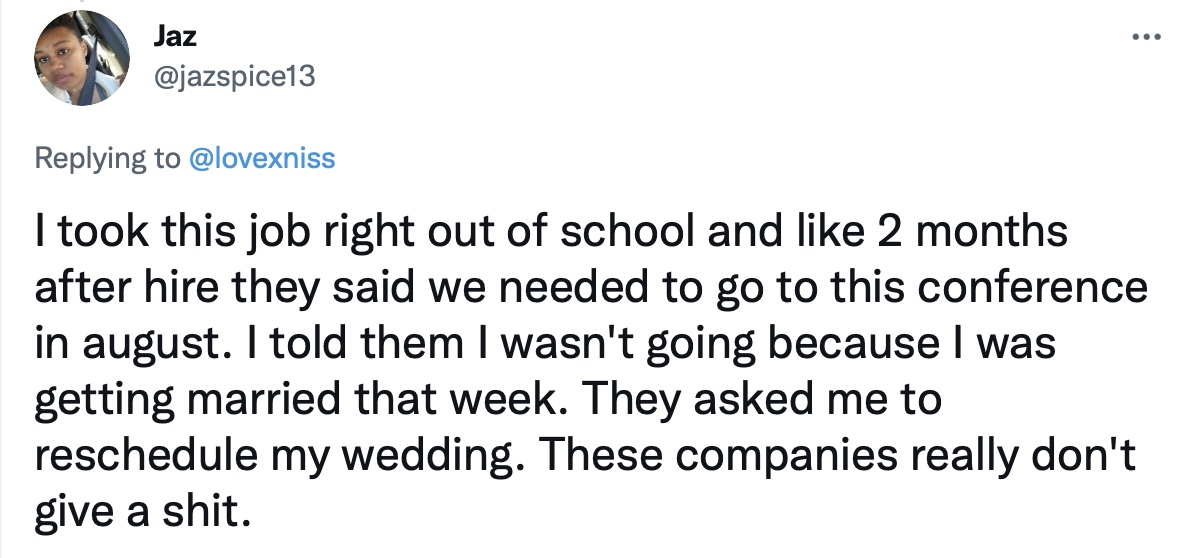 10. No

11. We'll see
12. I guarantee no.

13. WTF?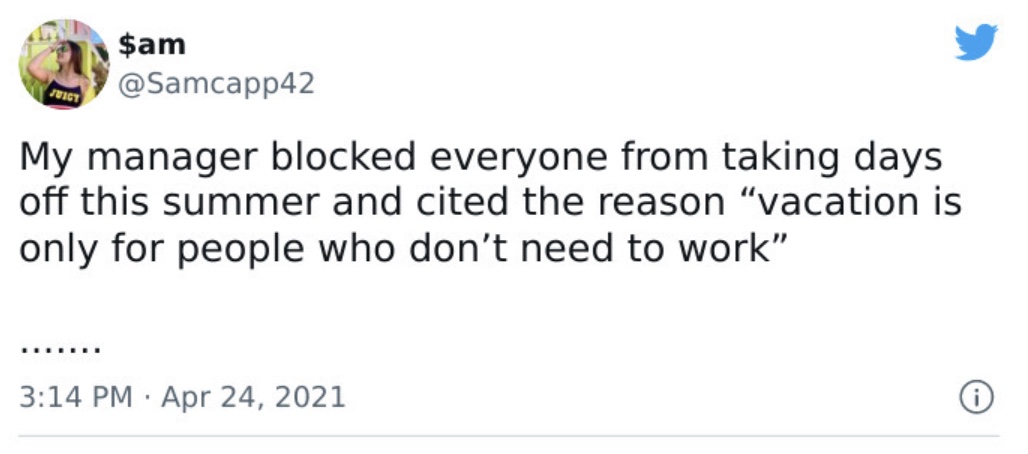 14. Oh my god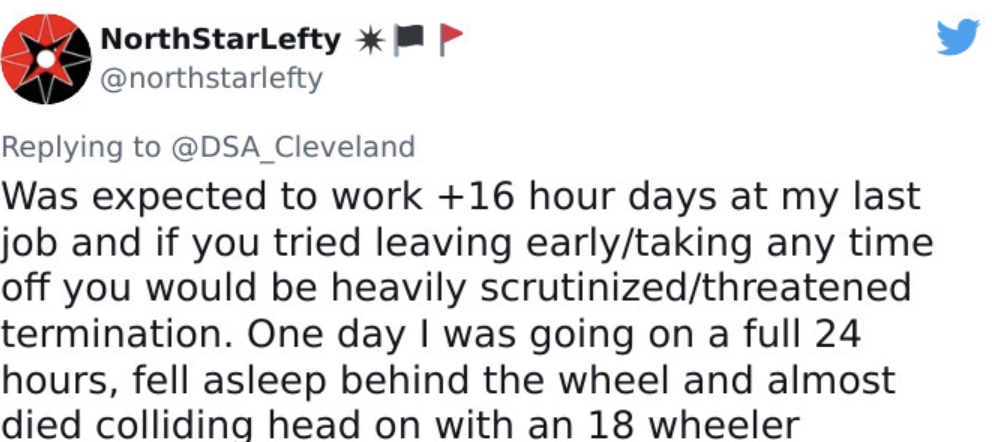 15. ASK.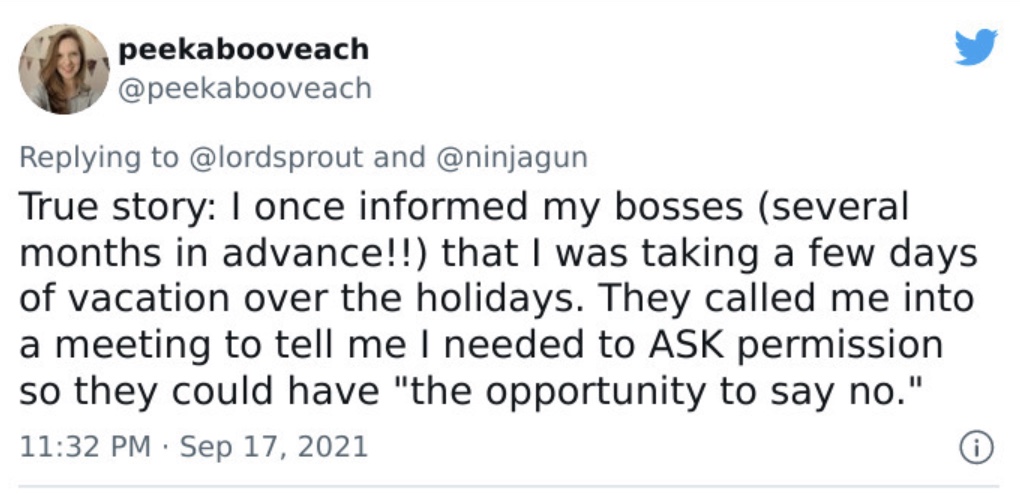 16. No, thanks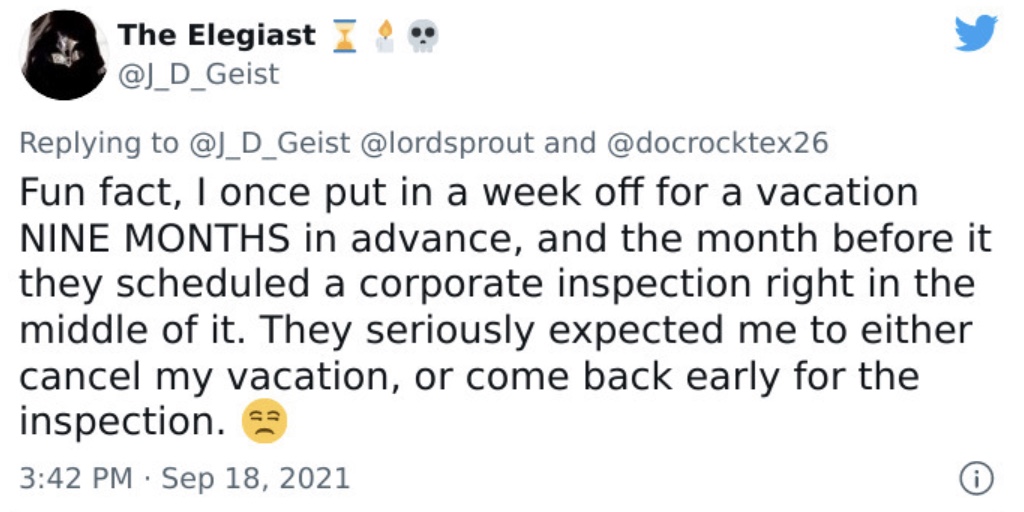 17. Used my sick days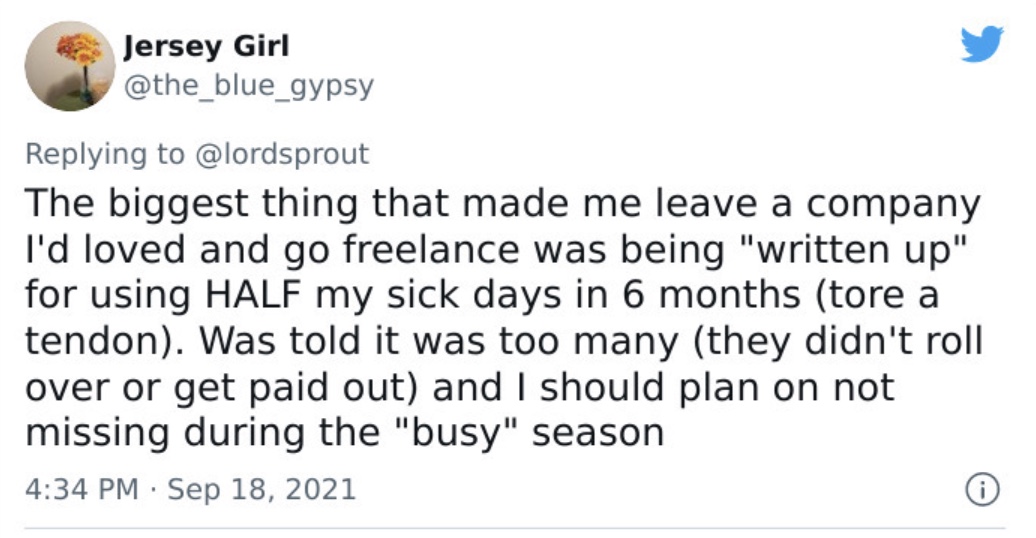 18. Get it together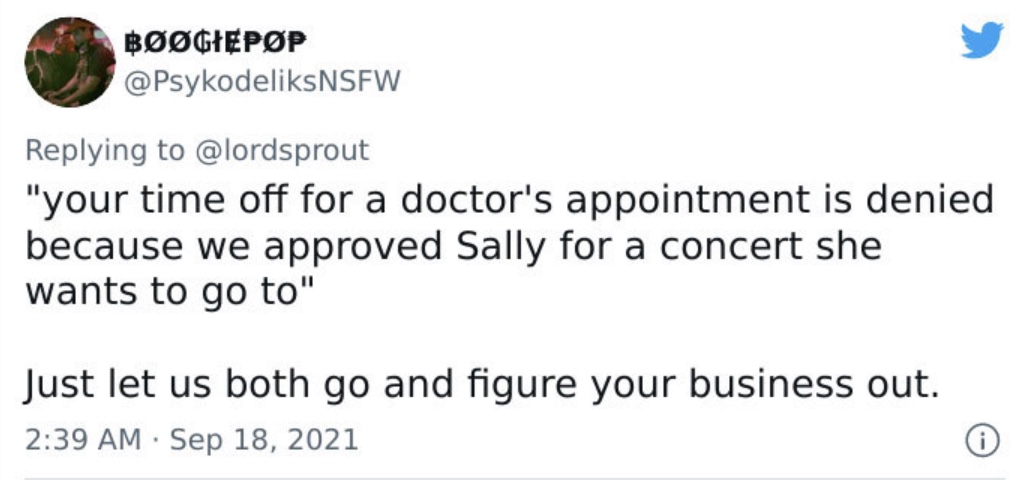 19. You own the days
20. C Section