The idea of a "walking distance" is apparently widely debatable depending on where you are walking on this planet. In American suburbs, driving for hours a day isn't unheard of and there's often no way to walk to a grocery store without stumbling along the shoulder of a highway. In walkable cities and many European countries, it's very different, and people easily walk from place to place without even thinking about stepping foot in a car.
We might all know this theoretically, but actually reading people's responses to the original question from Twitter user @milkandaura is absolutely hilarious.
"Do you guys consider 23 minutes a walking distance?" they wanted to know.
For me, anything under an hour is walking distance unless I'm in a real hurry. But there are some places where trying to walk even 23 minutes is pretty dangerous, like, um, through the desert or in an abandoned warehouse compound. I dunno. A Twitter user named @fitzfromdublin started screenshotting the funniest responses from people who think 23 minutes is practically a hike up Mount Everest and they went viral, too.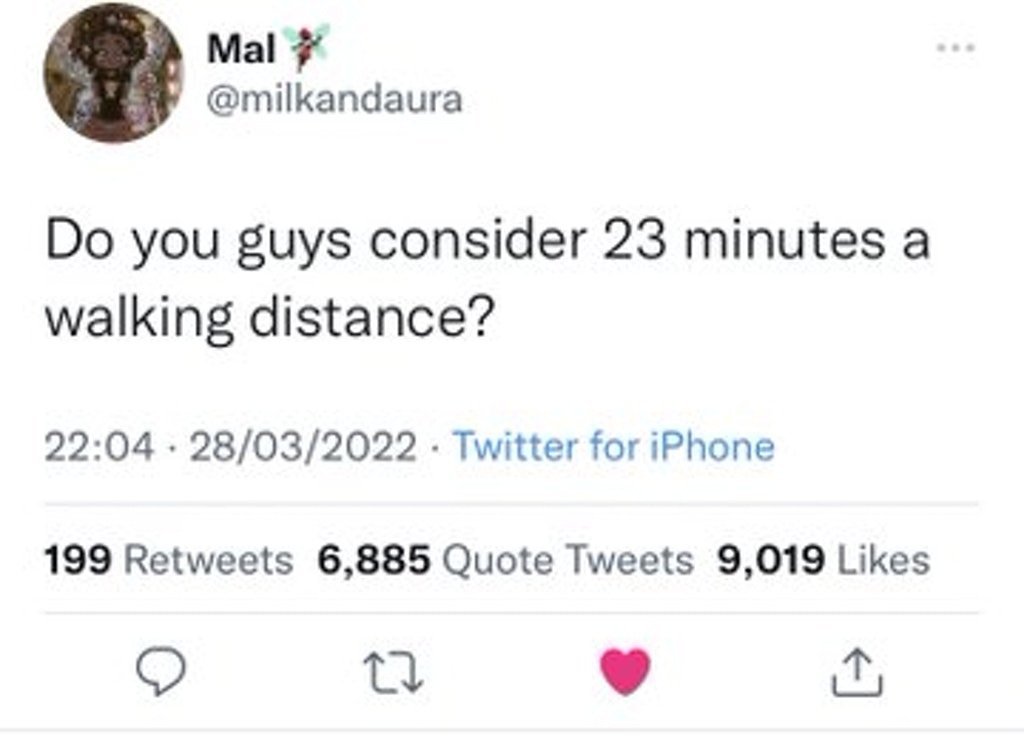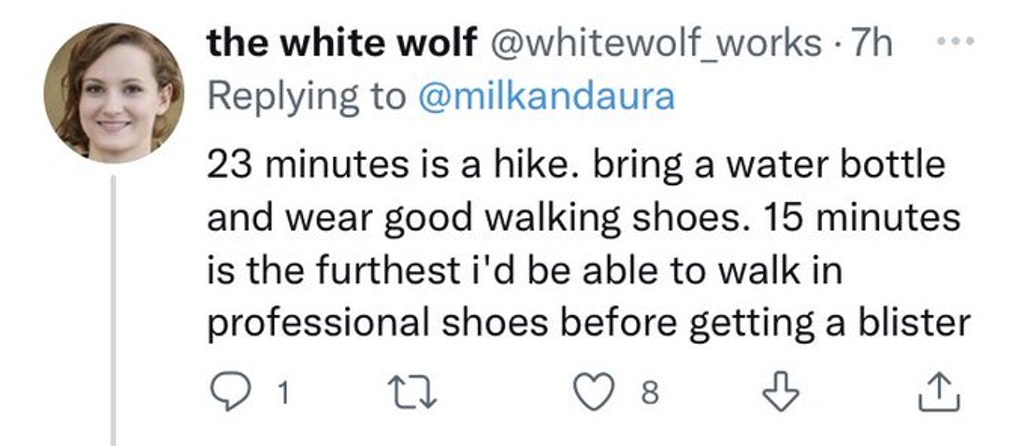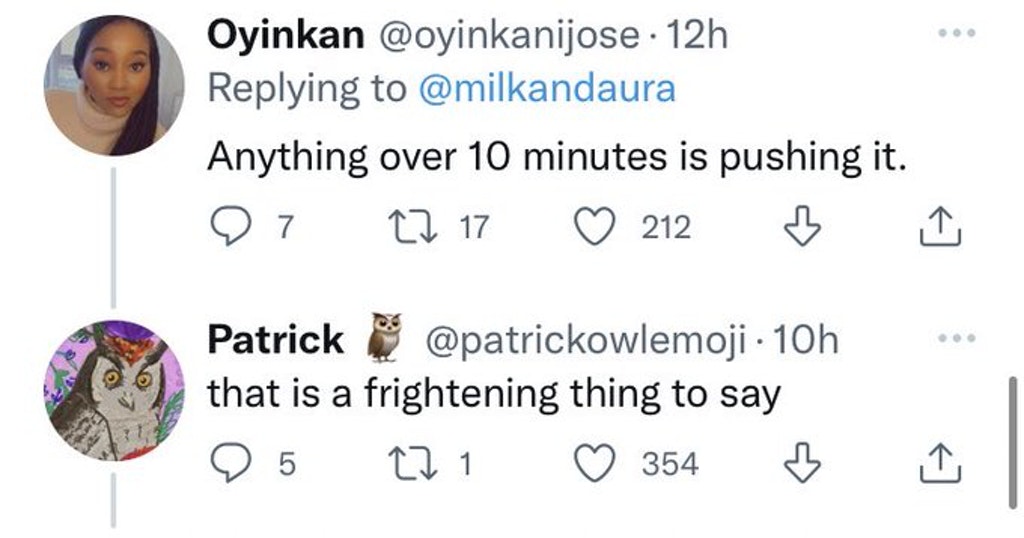 Eventually, the clowning turned into regular arguing and it's given us all a lot to think about. Here's some of the best responses.
1.
2.
3.
4.
5.
6.
7.
8.
9.
10.
11.
12.
13.
14.
15.