To some, taking your husband's last name is just a harmless tradition. To others, it is an outdated symbol of a patriarchal society hell-bent on keeping men elevated above women.
Recently this topic came up for discussion when Twitter user @_mercyful asked:
The thread took off, not in small part because model Chrissy Teigen responded to it, gaining over 7k replies and shedding light on some of the myriad reasons women have chosen to keep their maiden names after getting married.
1. Let me count the ways.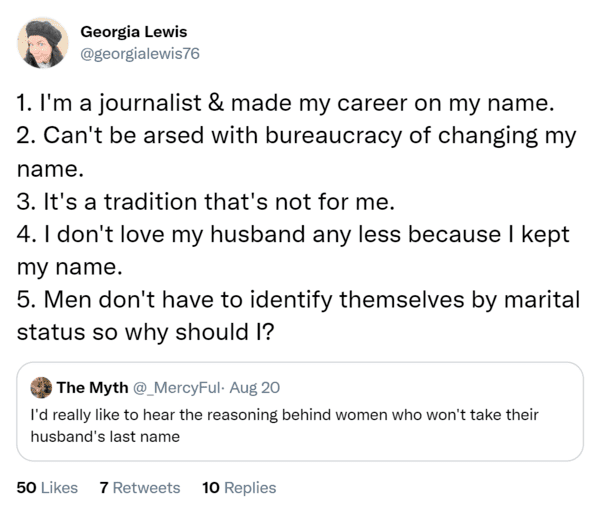 2. I'm the doctor here.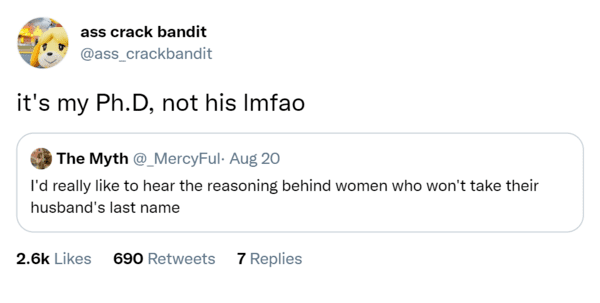 3. Like a Julia Goolia kinda situation.

4. Pretty simple.

5.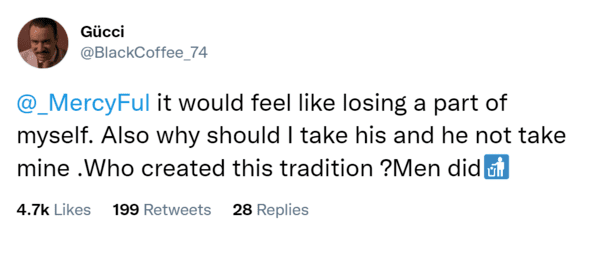 6. Double standard. (Her husband, John Legend, is really named John Stevens)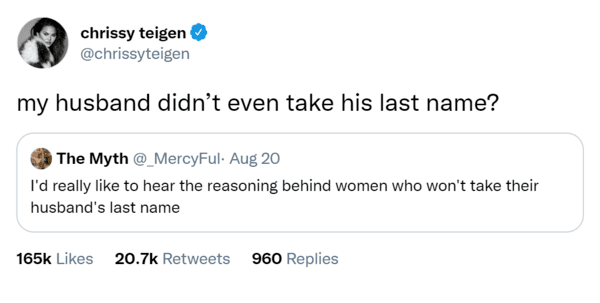 7. The paperwork is a nightmare.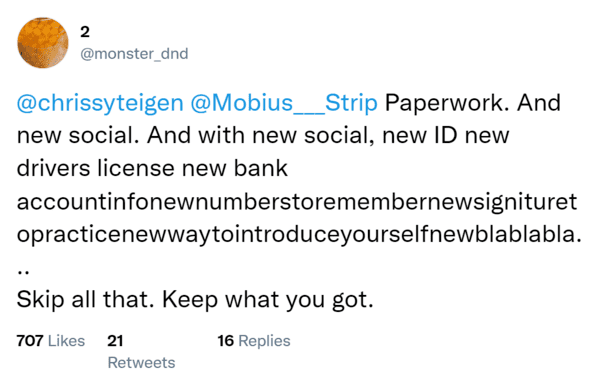 8.

9.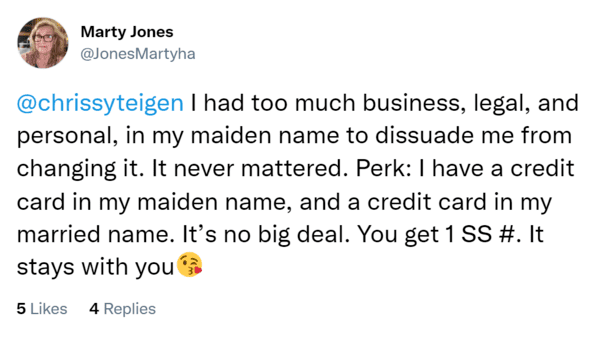 10.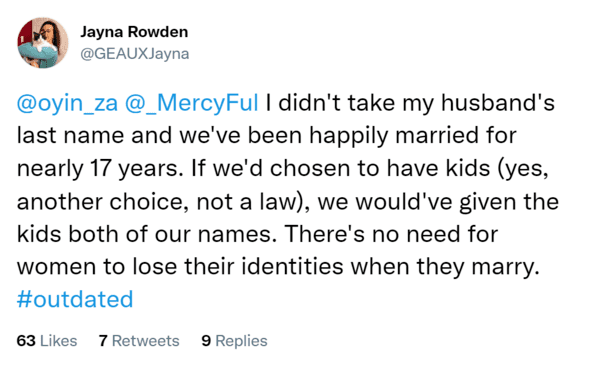 11.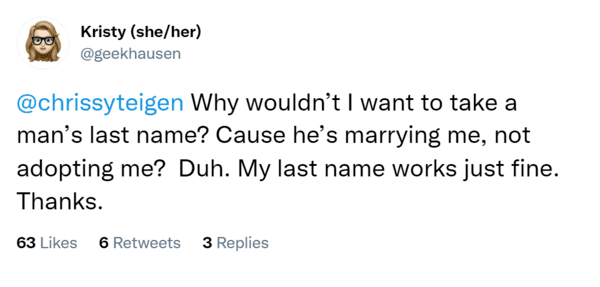 12.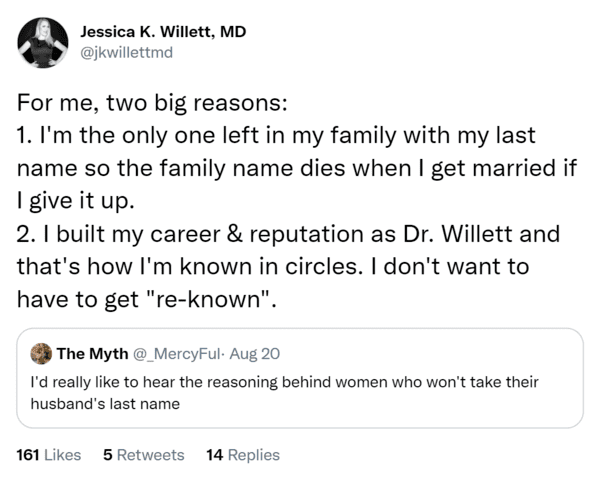 13. Laziness really seems to be a common reasons.
14.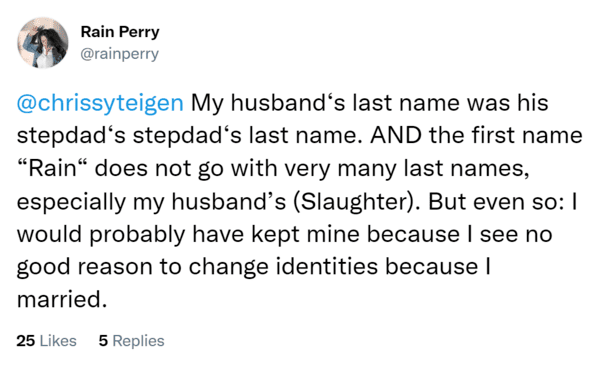 15. You earn a prefix so you don't have to change a suffix.
16.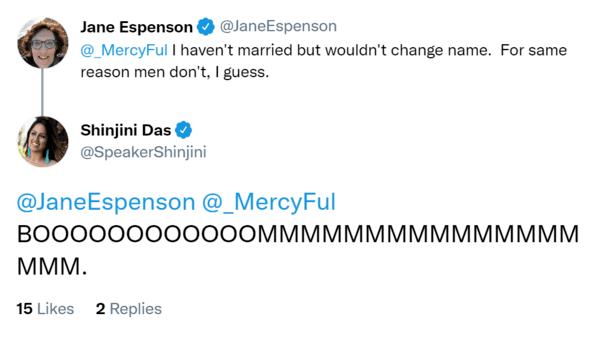 17.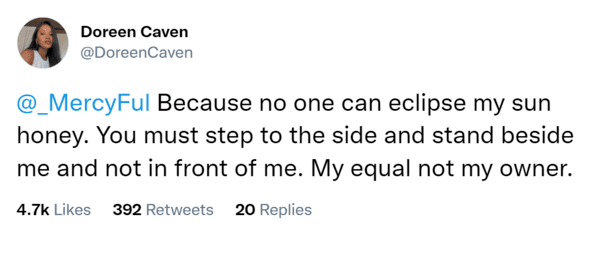 18.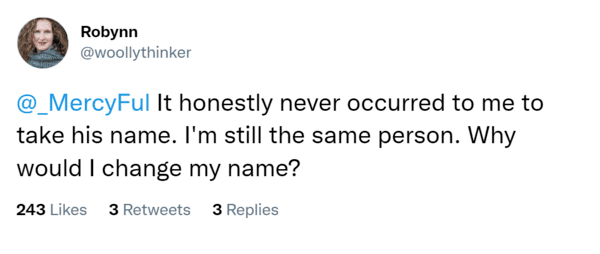 19.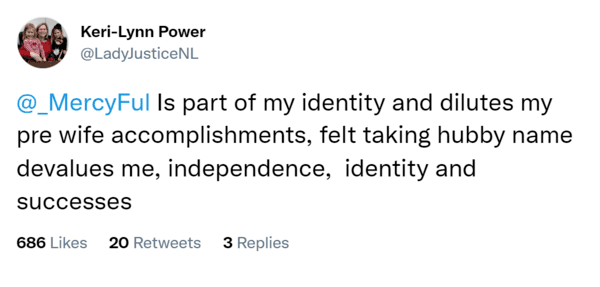 20.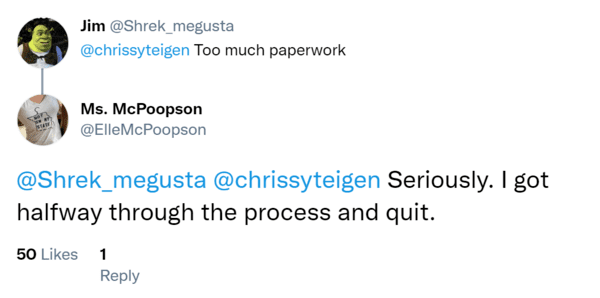 21.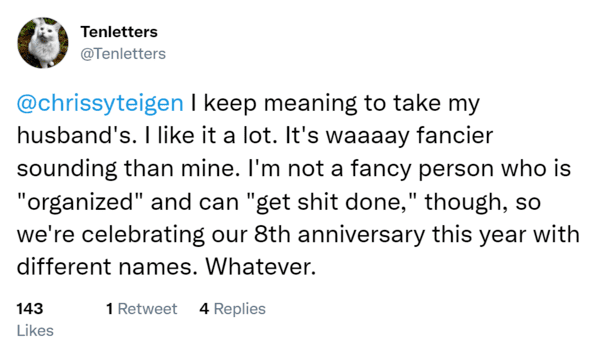 22. If men can "carry on the name" why can't women?

23.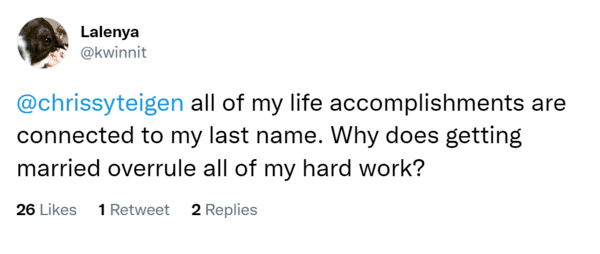 24. I'm me. He's him. That's just the facts.