A clip was recently posted to the Humans of Spirit Airlines Instagram account of a blonde woman walking through a US airport wearing nothing but a green bikini, a mask, and a backpack.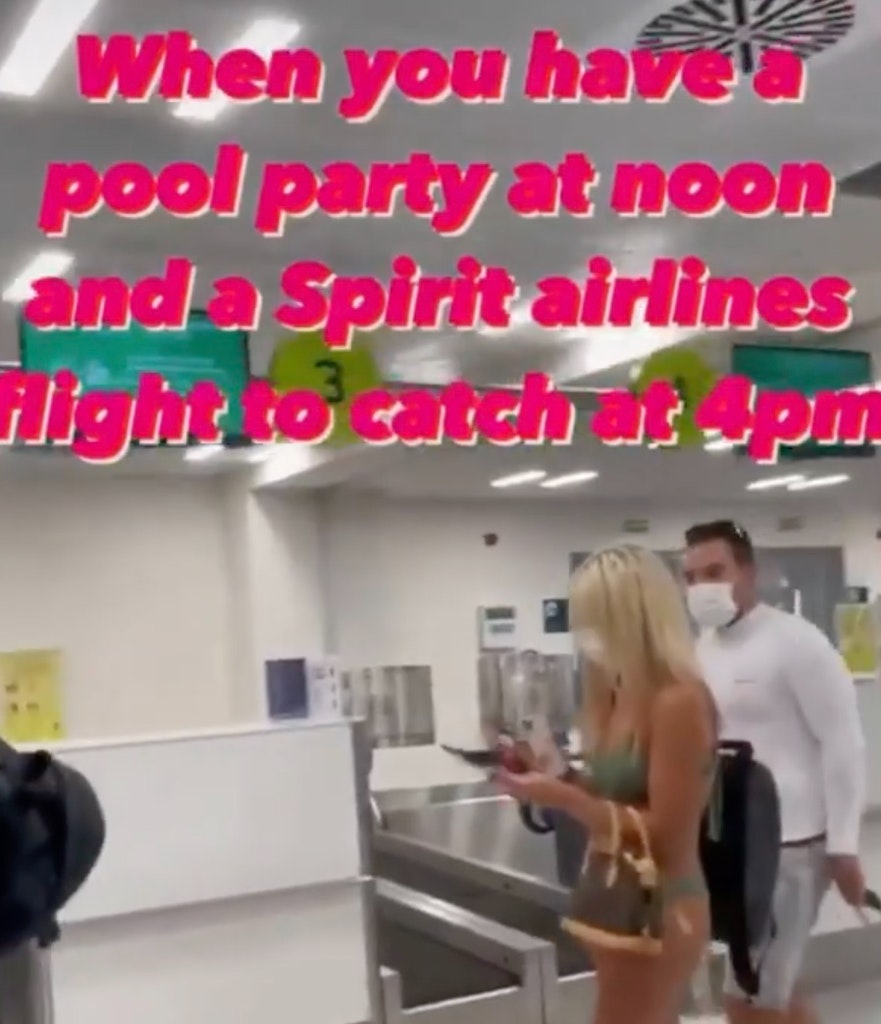 Users had a good laugh. One person wrote, "Security should be a breeze."
Another said, "Heading to Cabo for a weekend fiesta."
A third added, "If she made it on the plane like that she'll be hating life because planes get a lot cooler than airports do."
"At least she has her mask on! That's all that matters!" remarked another person.
And here's my absolute favorite: "they are getting more strict with carry on weight," wrote @annabellapardo. Hilarious!
I, personally, want the backstory here. Did she lose everything? How? What's in the backpack? So many mysteries here in this one clip!
An unrelated but similar incident happened in July of this year when Deniz Saypinar, a Turkish bodybuilder and fitness model, was barred from getting on the plane because her outfit was "disturbing" the passengers.
The model said she was stuck at the airport in Dallas-Fort Worth because American Airlines didn't care for her ensemble.
She wrote on Instagram, "You will never believe what happened to me at Texas Airport."
She explained that she had been stopped and told her outfit was not acceptable.
"I am an athlete, and now I have to wait here until the morning. I like to wear feminine clothes that reveal my femininity, but I never dress in a way that will offend anyone. I'm mature and civilized enough to know what I can and cannot wear."