Think you've seen every ridiculous, enormous, Instagram-influencer-pandering pool float out there? Think again, and then cast your eyes upon this decapitated swan pool float: the floatie for everyone too hardcore to snag that pink coffin float everyone was obsessing over last summer.
The $79 inflatable is actually two separate floaties made up of the swan's body and its decapitated head. The brainchild (brainswan?) of mschf internet studios and artist Lukas Bentel, the toys are approximately 5ft x 5ft x 3ft and can comfortably seat up to two.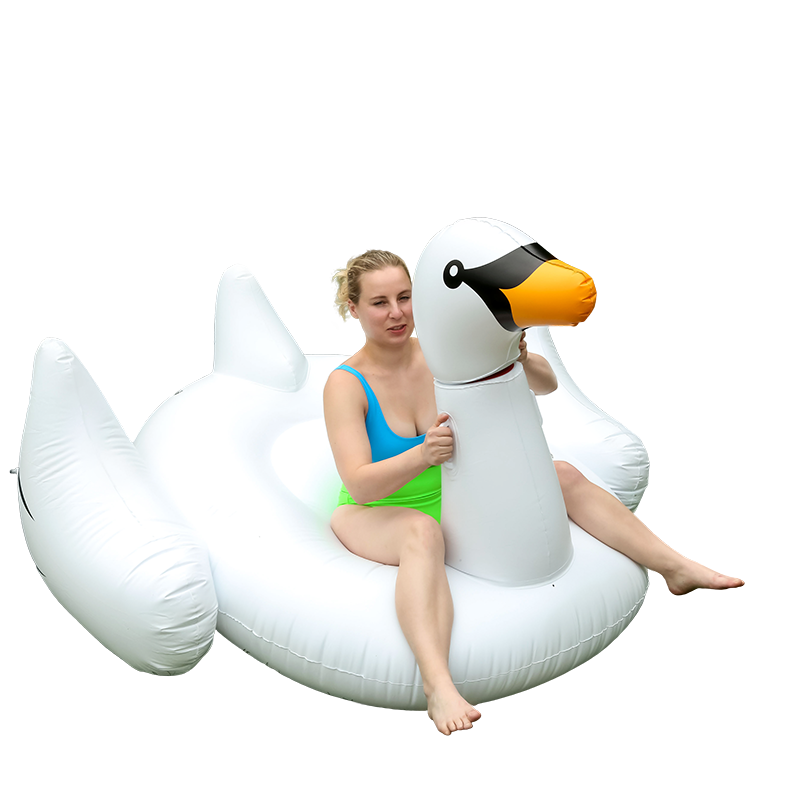 "The head can rest nicely on the body or float idly nearby," reads the product description. "Head and body come together in the same package."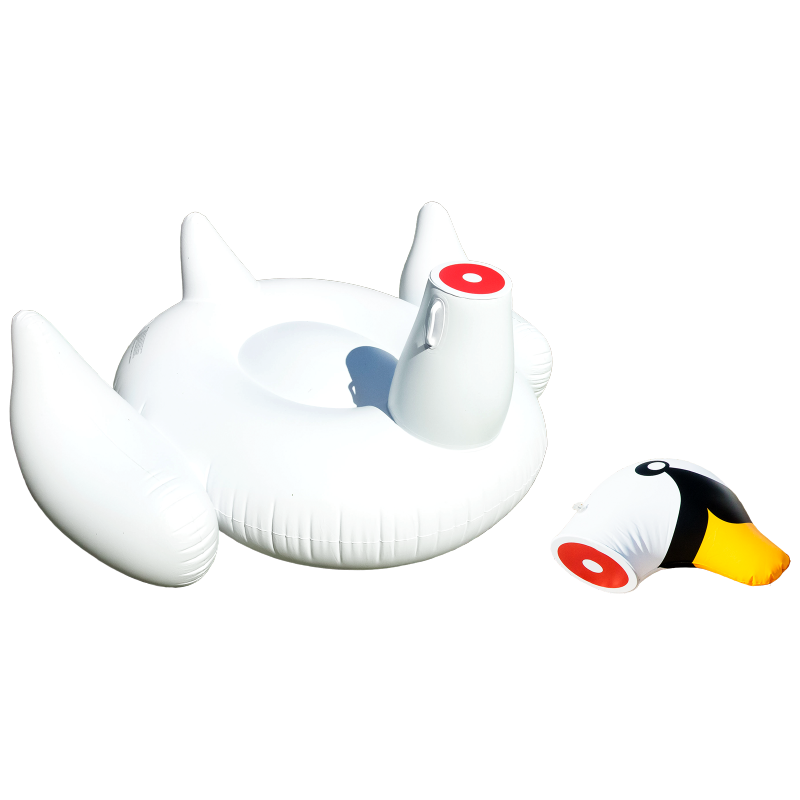 While $79 might seem like a lot for a pool floatie that is equal parts macabre and gimmick, consider that: shipping is free, it is a limited edition item and there will be only 500 made, and you will be the only person in your friend group or public pool that owns a decapitated swan pool float. A conversation piece, if ever I saw one!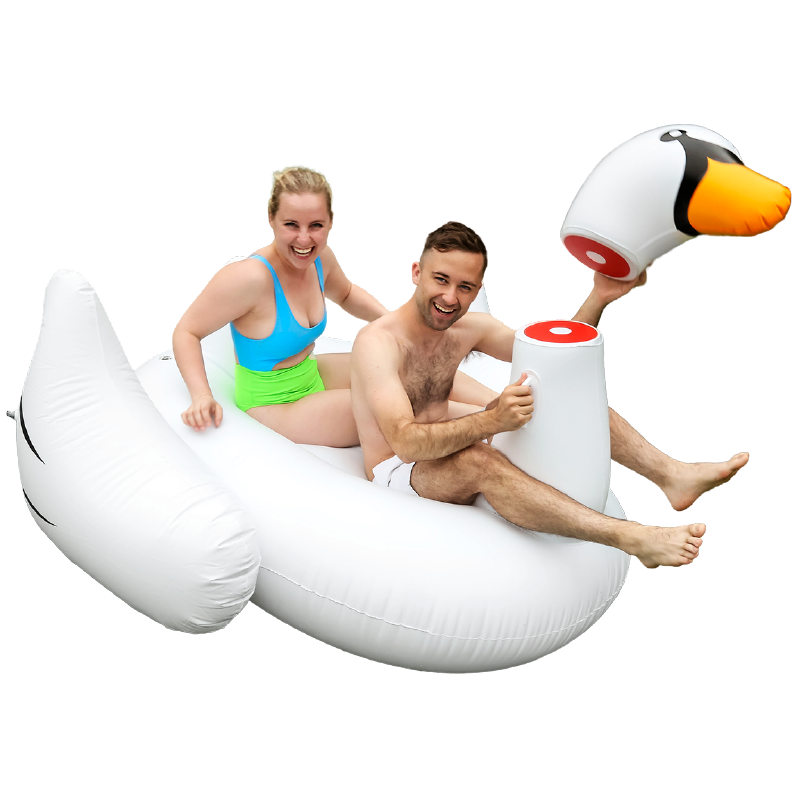 If this beheaded aviary inflatable is a little too ~weird~ for your tastes, you can peep a wide variety of floaties on Amazon, including a 6-seater inflatable speedboat with a built-in cooler (a mere $279.99!), a raft in the shape of a dragon or a mermaid, and this $22 avocado lounger that includes an inflatable ball as the pit(!!!)