This 91-year-old grandpa is currently the star of TikTok and he probably doesn't even know it. His granddaughter Megan recently shared a few of his texts to her TikTok account and the masses loved it.
Over the weekend, TikTok user meganelizabeth1016 highlighted some of the best text message exchanges between her and her grandpa. If gramps were a stereotypical grandparent, we'd probably see a lot of heart emojis and messages filled with I love yous.
No. This grandpa reads articles, is likely susceptible to fear-mongering and enjoys ruining his granddaughter's day.
In a video, Megan chose the best of the best texts to share with people on the app.
Let's kick things off with grandpa basically telling Megan she is going to die alone.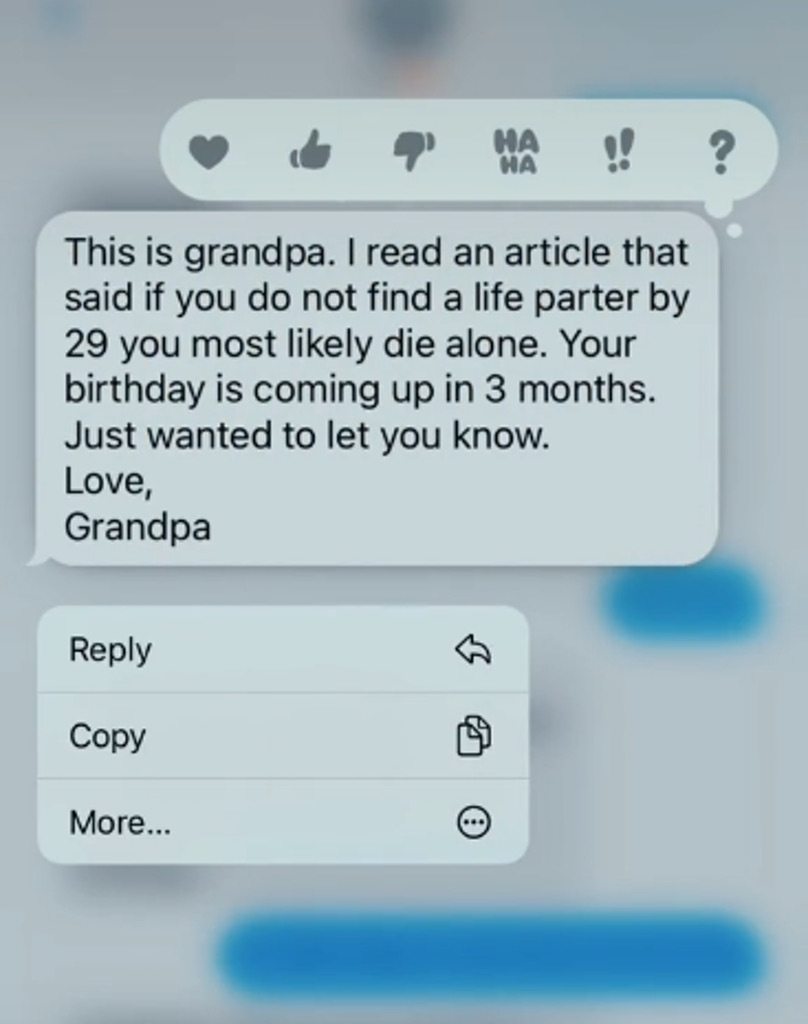 Heartwarming!
Next up we have this lovely sonnet, where he seems to be coming from a good place, but just doesn't stick the landing.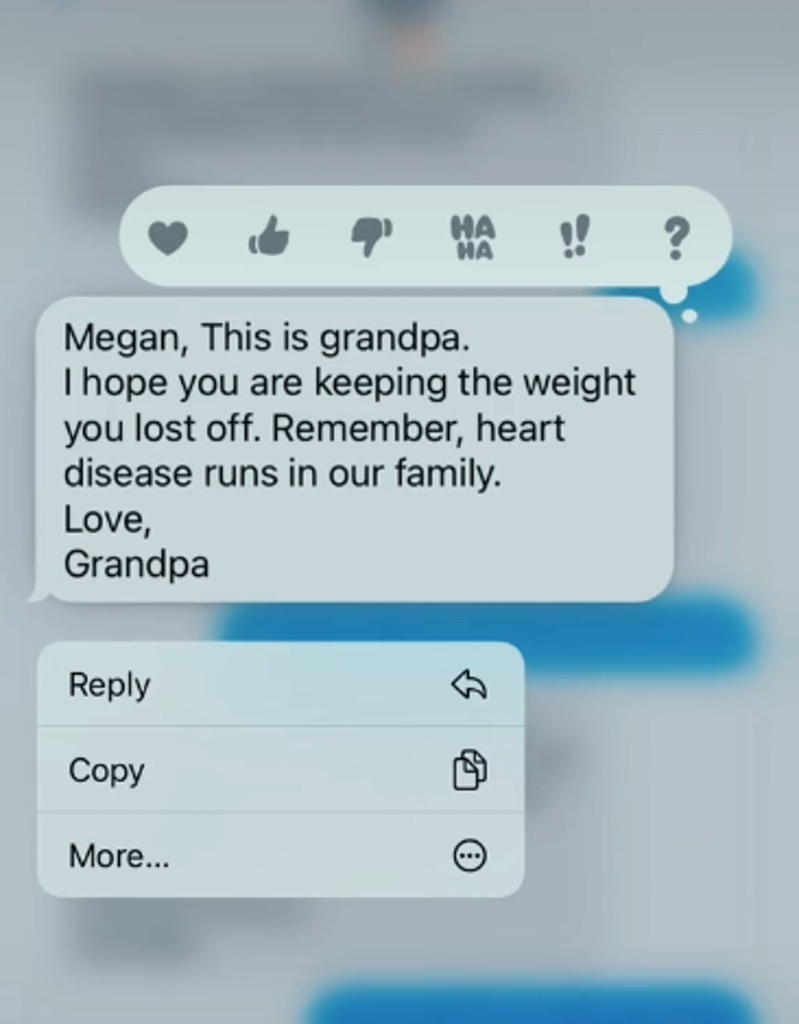 Next up we have his concern for millennials. He checks in with Megan to make sure she isn't drinking a lot, like her depressed millennial counterparts.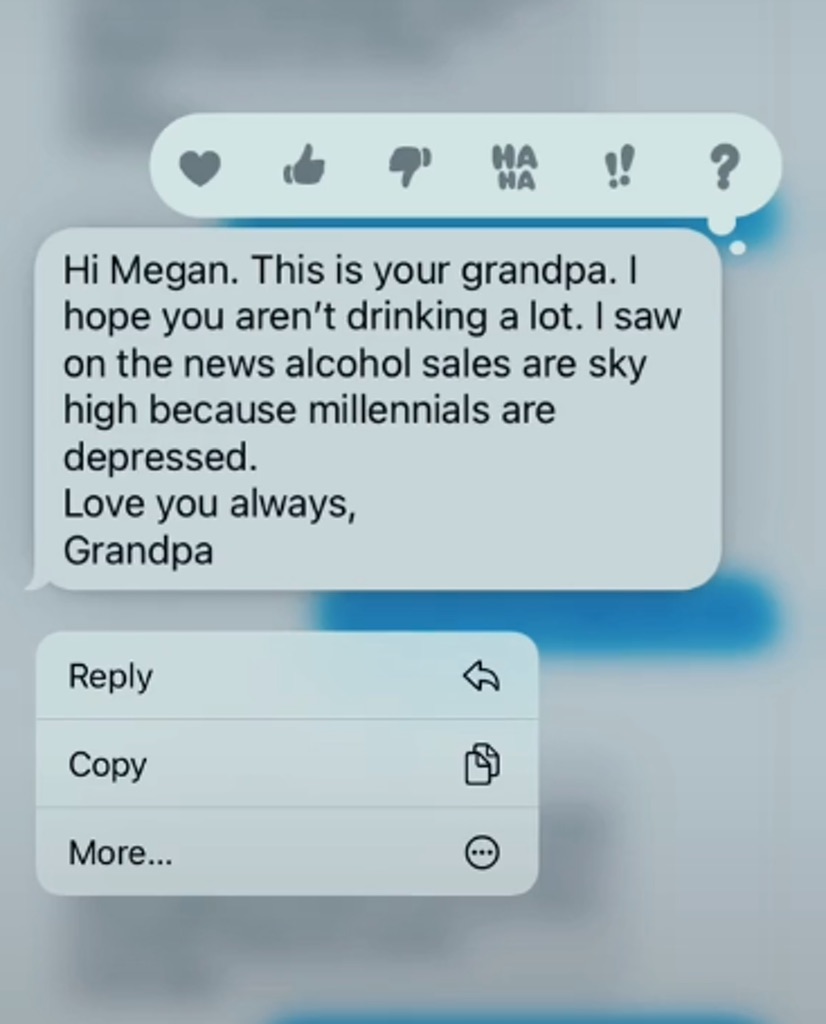 The last message Meghan reveals shows her grandpa's concern for TikTok.
Lying isn't bad all the time, right?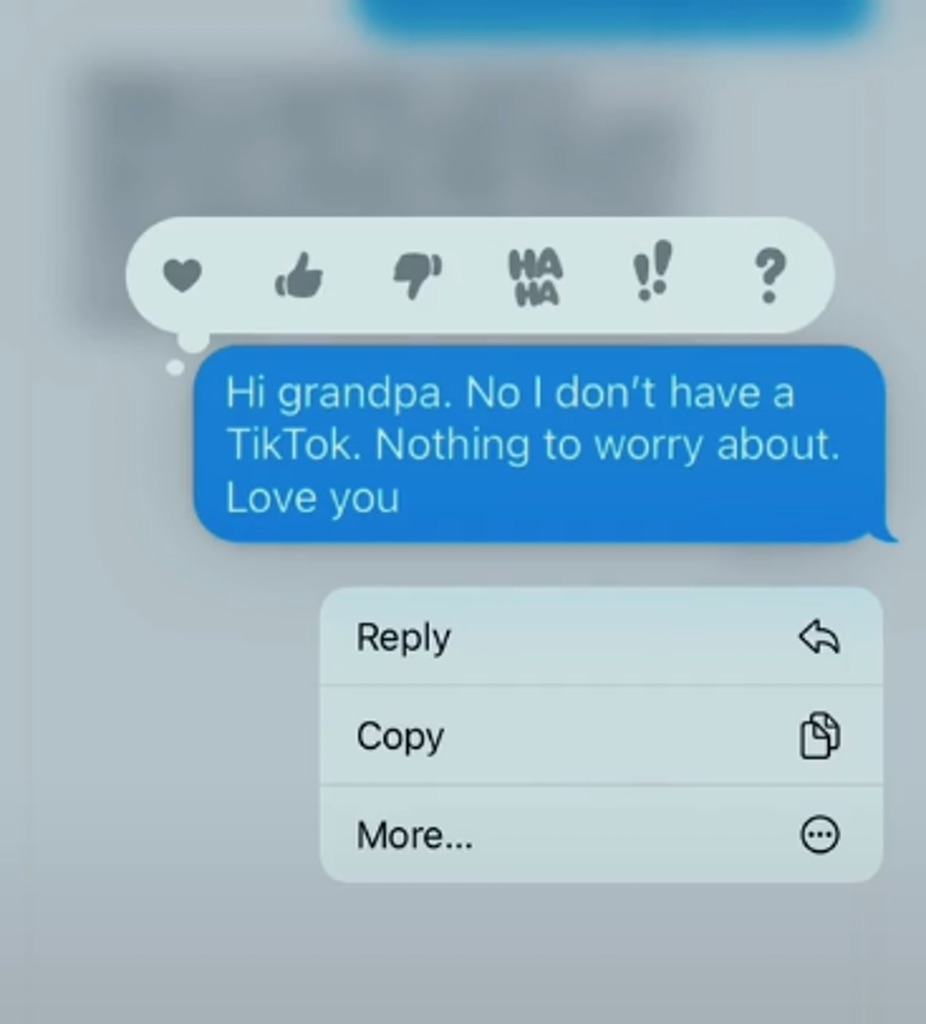 People loved the grandpa's honesty, so Megan posted a second video full of grandfatherly wisdom and advice. And in this one, the guy gets downright vicious!
In this exchange, Megan tells gramps she's on her way over and asks if he wants her to pick up anything.
He says tequila, even though he cannot drink on his medications. Megan reminds him of this.
So he asks for a lawyer.
Confused as to why this is the turn the conversation took, Megan asks why.
Then grandpa hits her right in the gut with this one.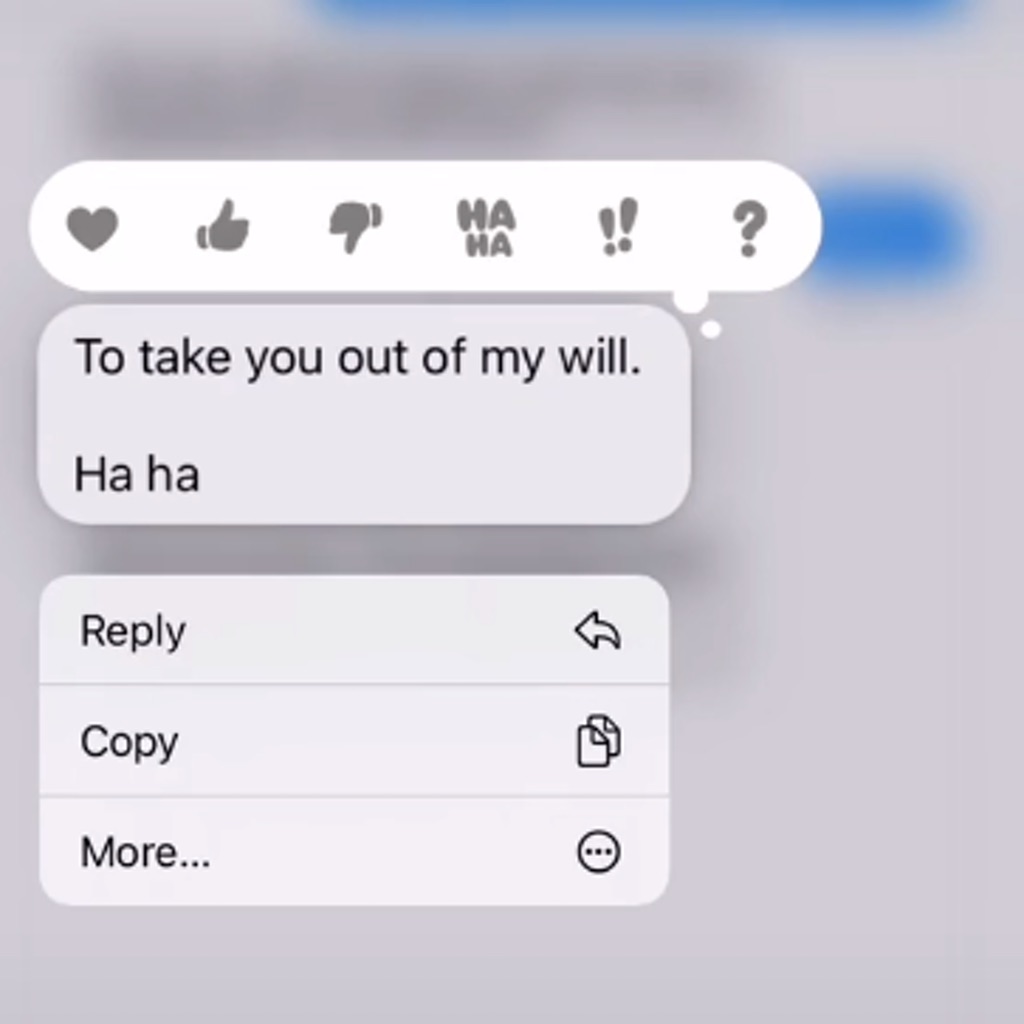 It's the "ha ha" for me.