Humor and art have been wonderful ways to handle mental problems. British illustrator Gemma Correll, who I love and follow on Instagram and you should too, marries both to help cope with her own mental illnesses.
Her images are based on her own struggles and are so relatable. All images courtesy of Gemma Correll.
1. No work! But also, work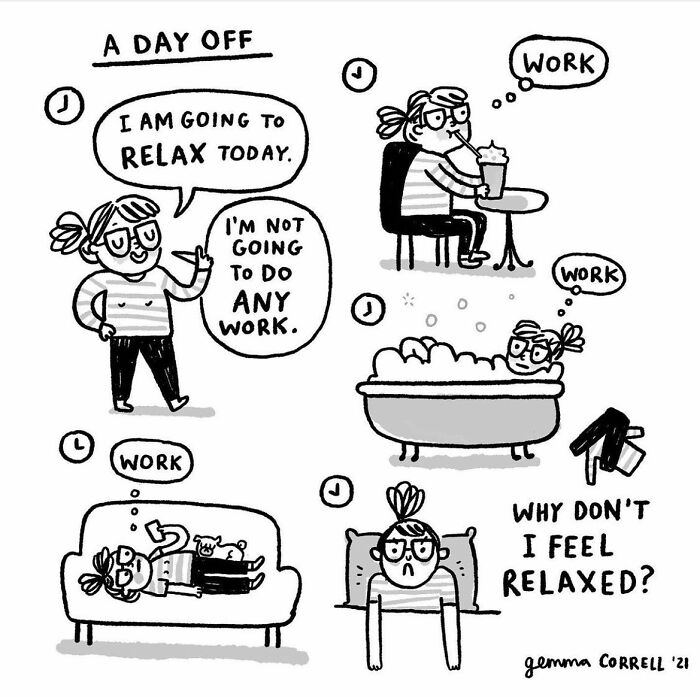 2. Devolving
3. Overthinking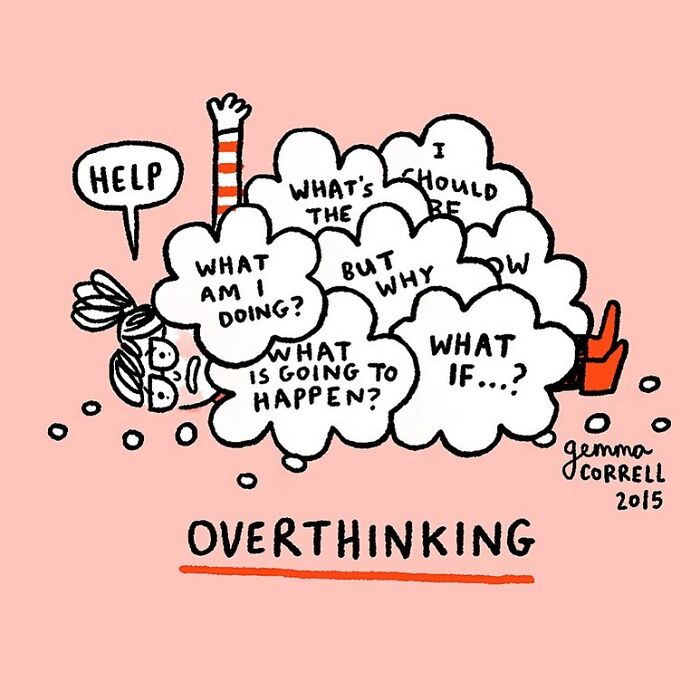 4. Anxiety. All the anxiety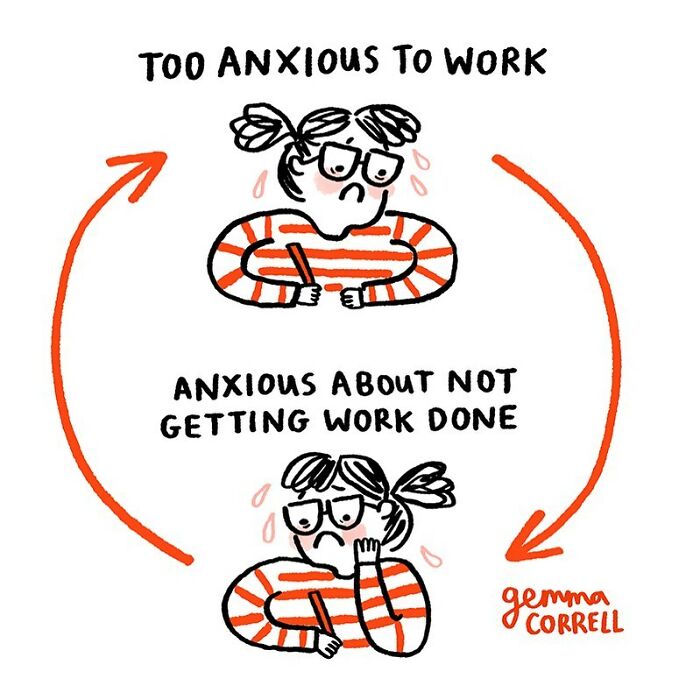 5. WORK!!!
6. Superheroes of social media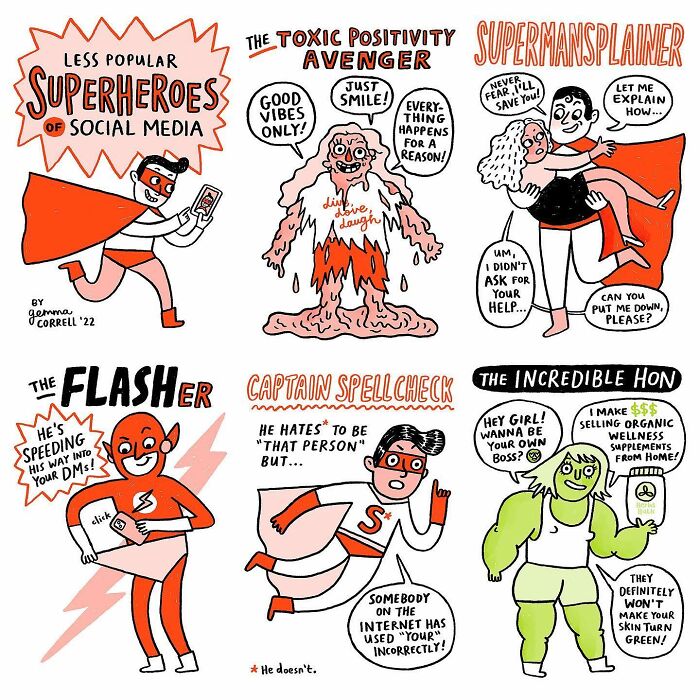 7. Aging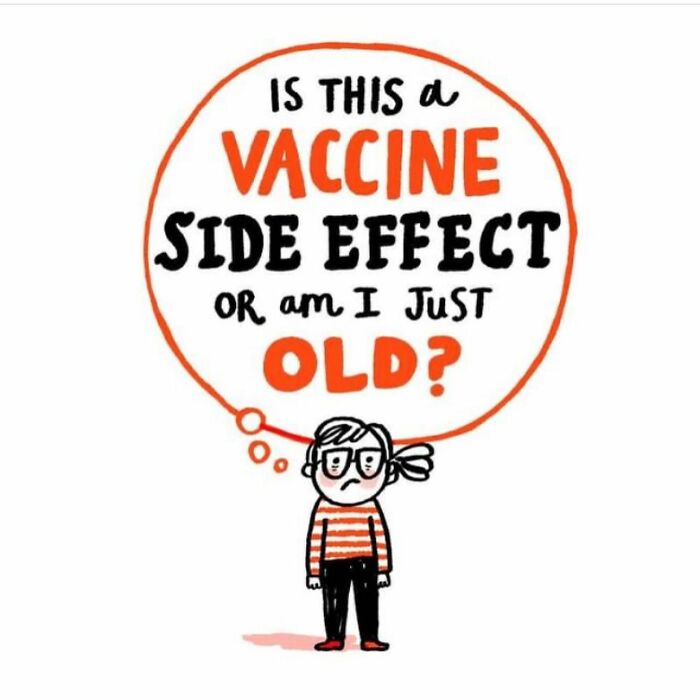 8. Be kind, moron!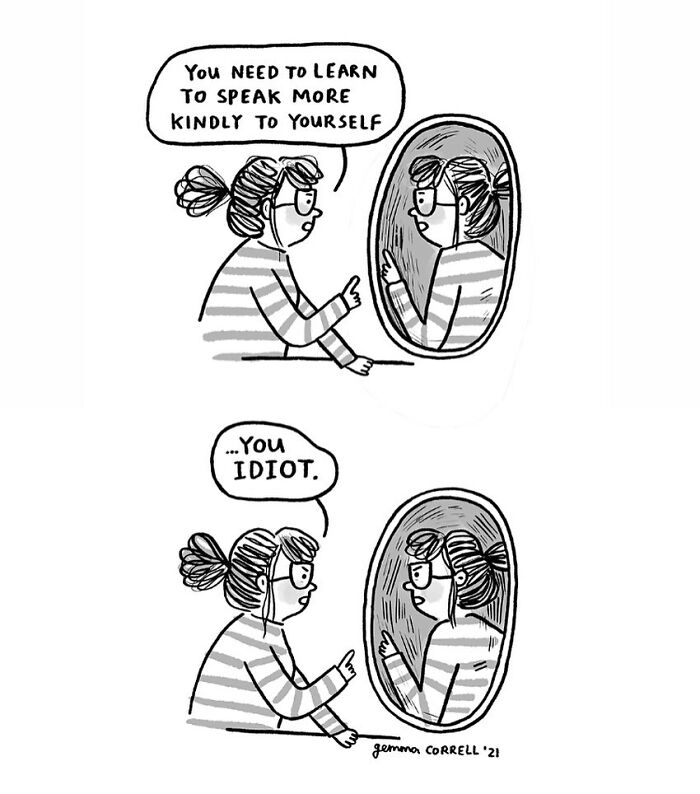 9. Embrace it!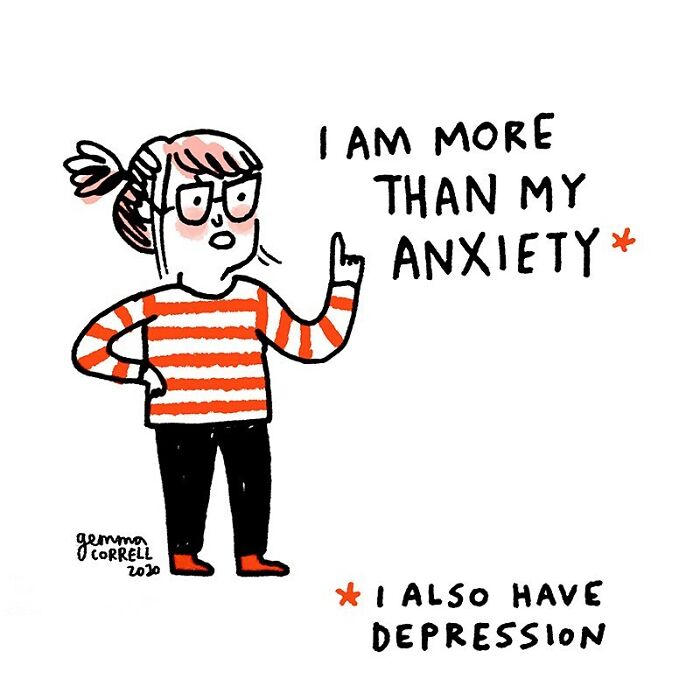 10. Seasons or regular, your choice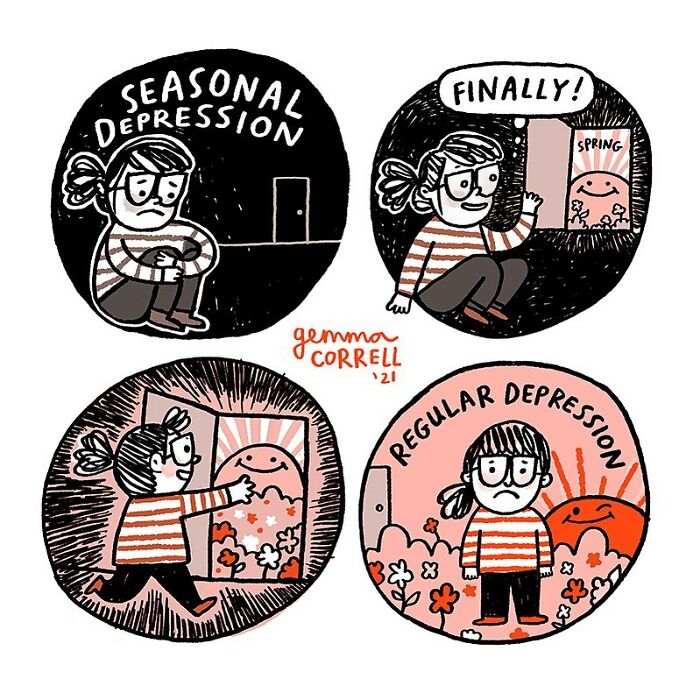 11. Too real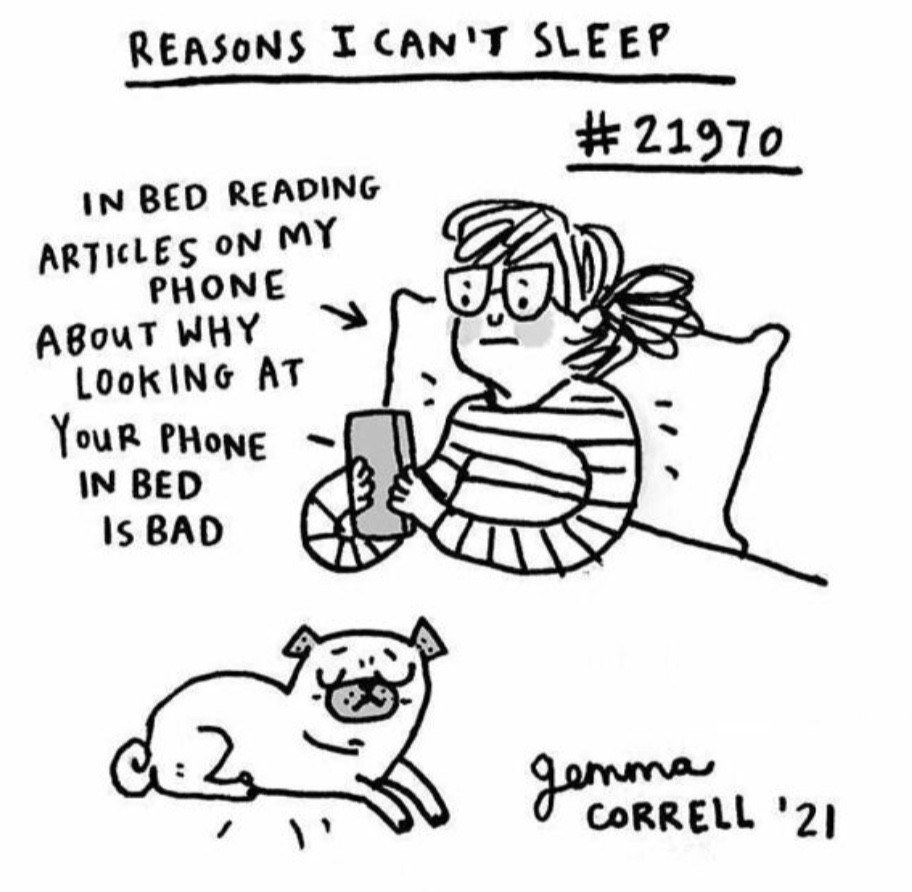 12. So many meds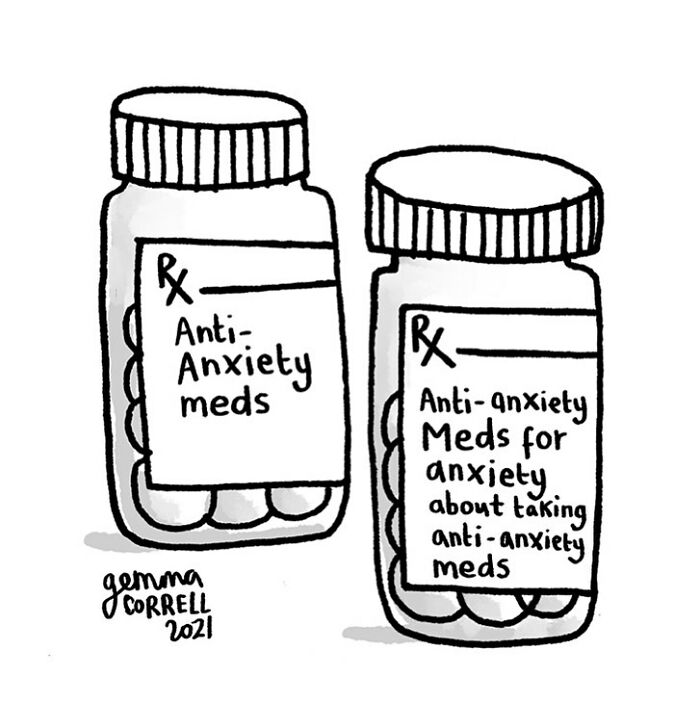 13. This is who we are now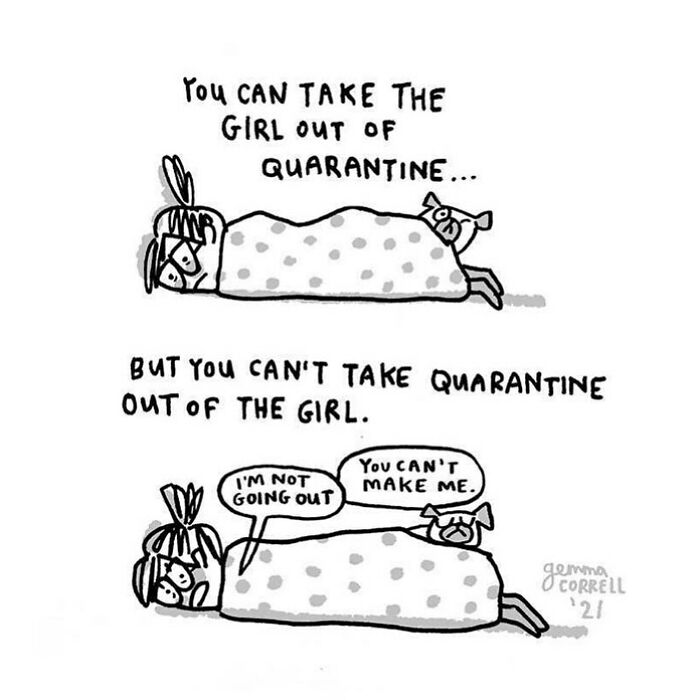 14. NOPE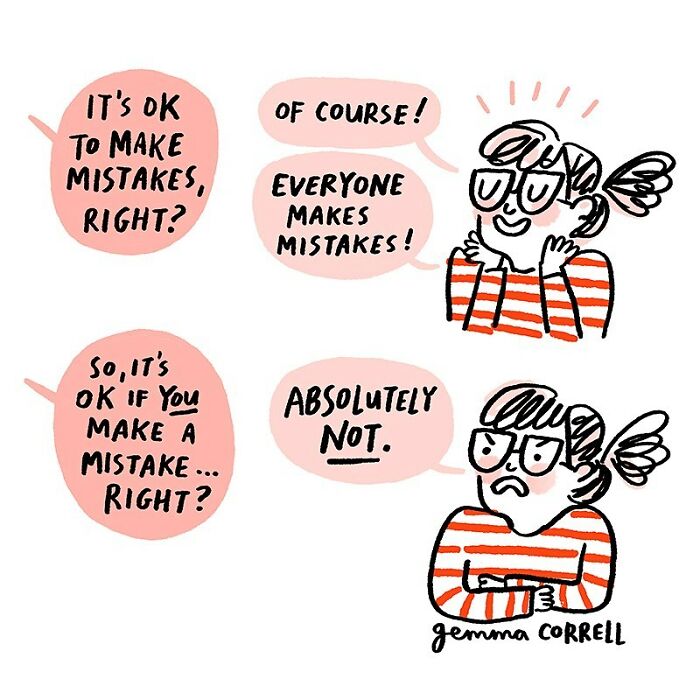 15. Always. Constantly.
16. Spoiler: you won't.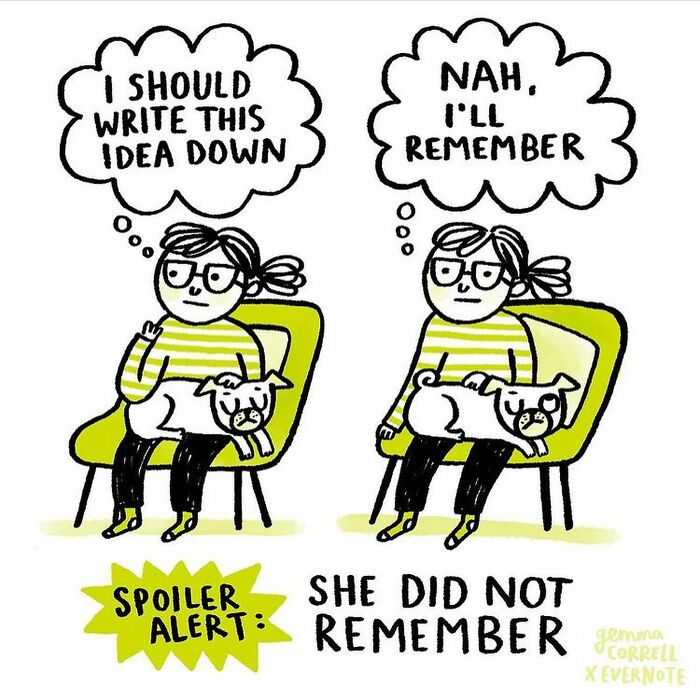 17. YES OR NO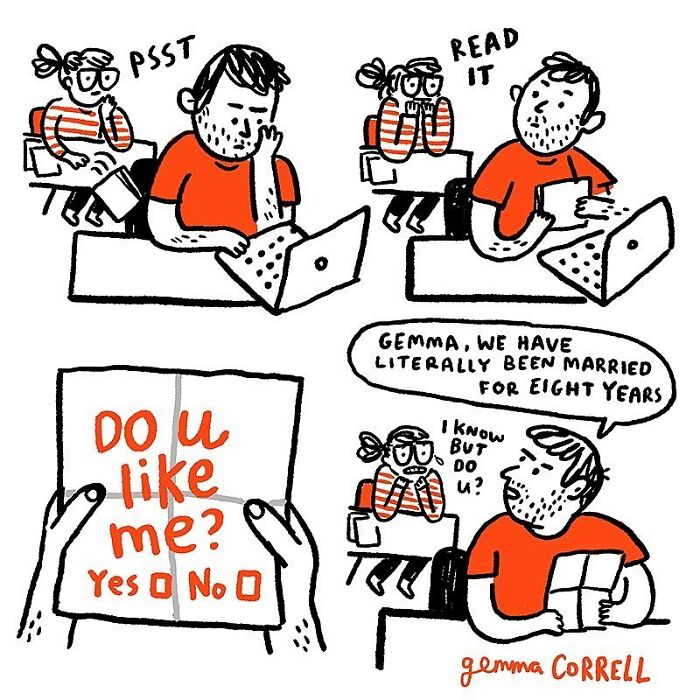 18. Rest v work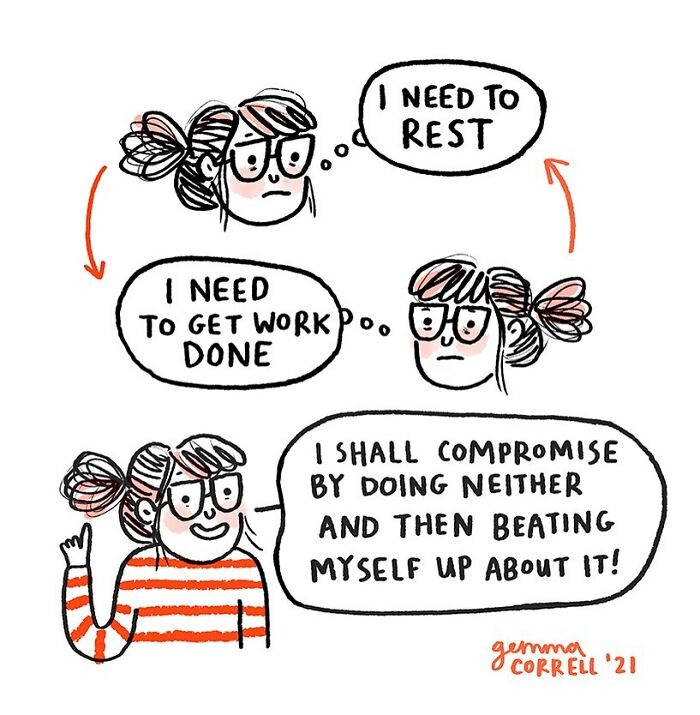 19. DOOM
20. Girl, yes.