A TikTok video posted by @momitsyourbirthday shows a text message sent to a customer who left no tip but did leave their phone number.
"Next time you leave your number make sure to leave a tip ;)"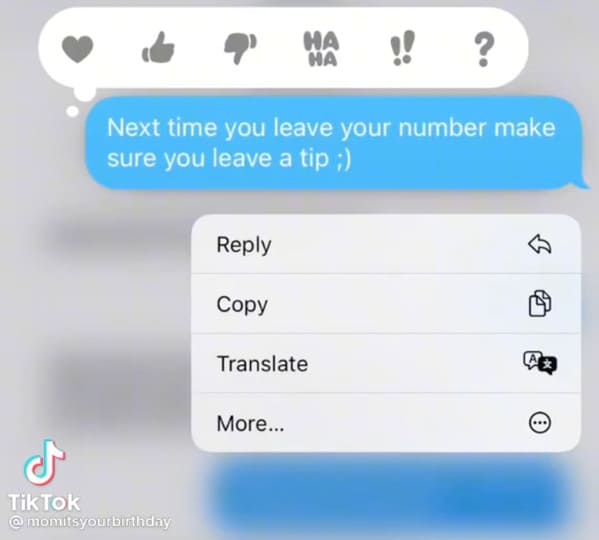 In her TikTok, she stated "I'm proud of myself", and also mentioned that the bill was more than $200. The customer in question had left no tip but had the nerve to tell her that they found her attractive.
Viewers debated in the comments whether or not leaving a tip was necessary.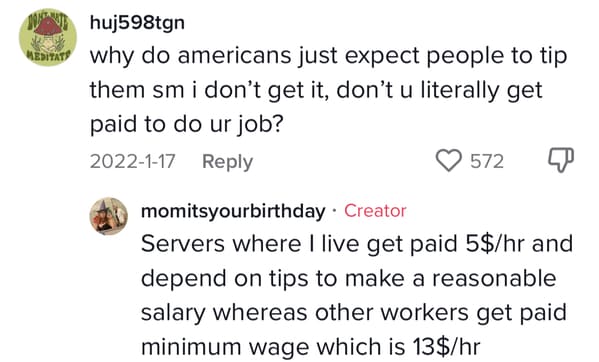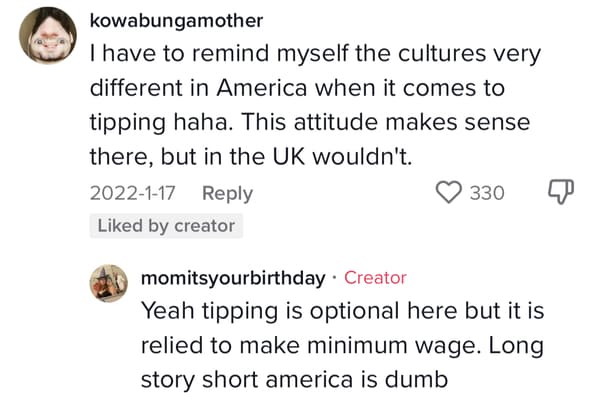 Others simply requested an update from the TikToker to learn about the customer's reaction to her message. That same day she shared a follow-up video.
It was revealed that the customer stated that he and the other people at his table had decided on a person to pay the bill. They had given the designated person money for the bill and the tip.


However, the person who paid the bill reportedly forgot and left tip. The customer apologized multiple times for this oversight.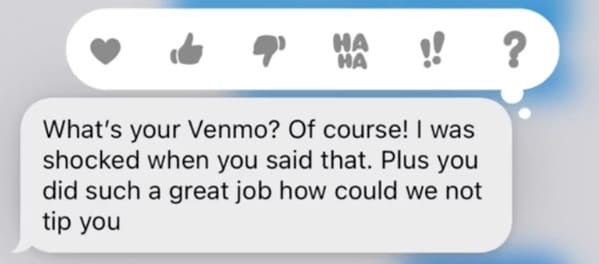 The customer who had paid the bill then sent the tip for their meal through Venmo to @momitsyourbirthday and she shared a screenshot of this payment as proof.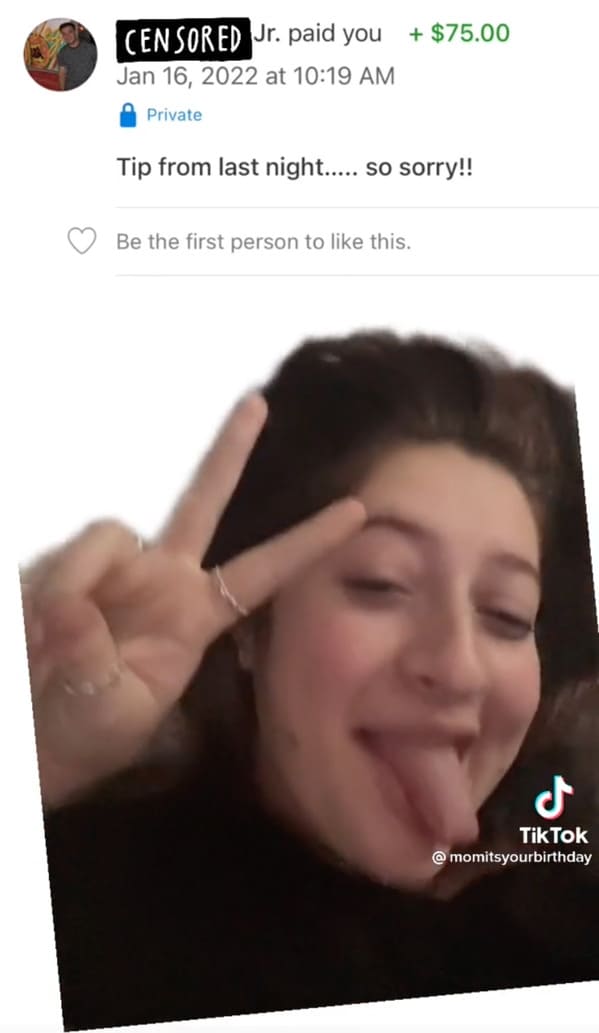 Commenters were skeptical of the customer's explanation.