There are many jobs that require you to stand, but if it's not getting in the way of you doing your work, sitting down shouldn't be a problem. Some people also may need to sit due to disabilities in order to get their job done.
TikToker @anniegushh said her boss took away her chair and said she had to stand for her 8-hour shift because "it looks better."
@anniegushh

The real question is, is it mascara or dark circles???
Annie also claims that her boss would allegedly not let her use her phone or the bathroom. She followed up in the comments by saying that she ultimately quit her job.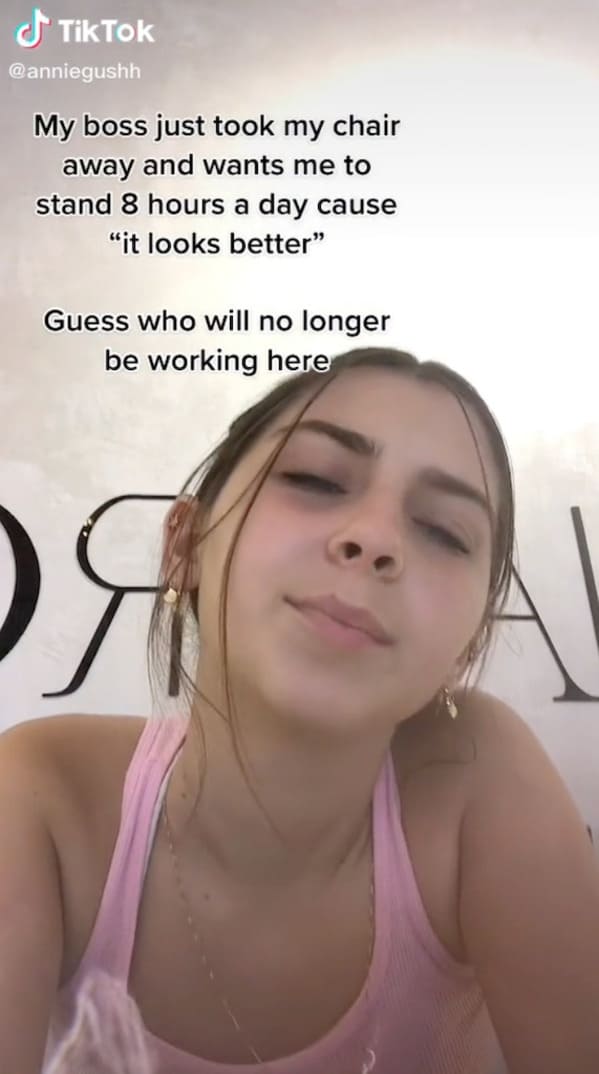 In the comments, Annie added she doesn't have an issue with standing at work, but there has to be a reason for it: "I'd be fine if I had stuff to do but like just standing doing nothing all day? No break?"

Commenters felt her pain, sharing similar experiences at their jobs.
"I worked at a factory on a line packing meat and they really said 'don't sit it looks bad,'" a commenter said. "WHO'S LOOKING?"
Another added, "I have degenerated discs in my back now from standing at work for too many years/hours. It's b/s. Customers literally don't care if you sit."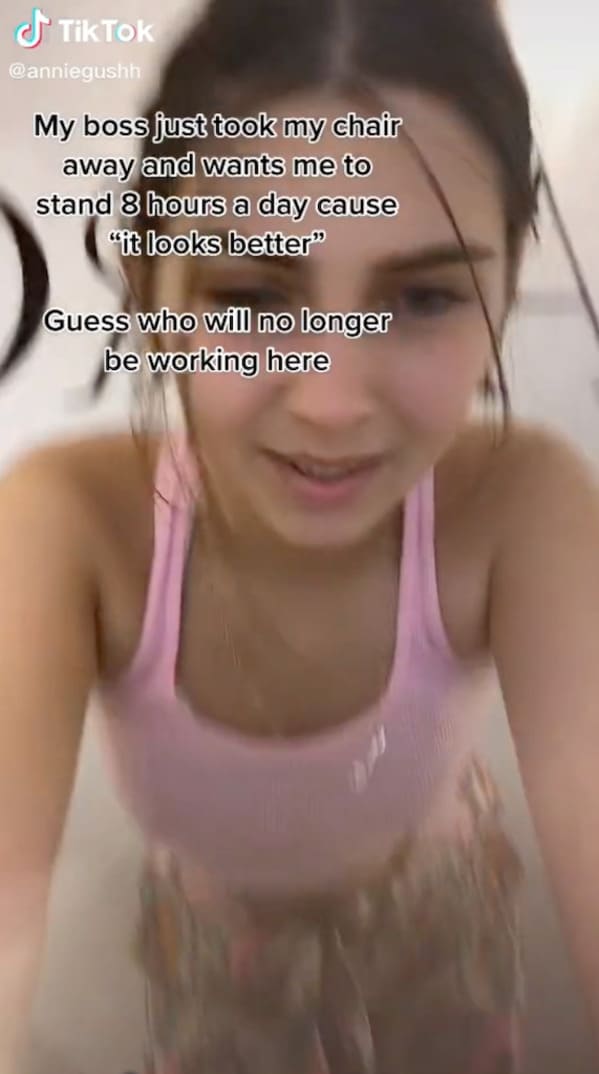 One woman said she has to stand at work while she is six months pregnant.
"I'm 6 months pregnant and standing for long periods of time hurts my feet, plus I feel faint when I do. My manager told me sitting means I'm slacking."
"I really don't understand why companies want to make the job as miserable and exhausting as possible," another commenter added.
It seems like needless standing is pretty common in the workplace. If employees can be productive on the job while sitting it probably doesn't make much of a difference either way.