As an employee, your PTO, or paid time off, is yours to do with what you want. Whether you use it to go on vacation or to do absolutely nothing is your business.
One Redditor requested PTO on their wedding day and it got denied. Their work still put them on the schedule. Upon further investigation, it was a mistake, but if they hadn't noticed, who's to say they'd still have their job? Here's the post that started the whole thing:
"PTO for my wedding week declined"
I'm getting married on July 22 (very excited!!!!!!) and I saw last week my PTO for the week of was rejected. thought maybe it was an error, but I checked the schedule and I'm put on to work the 21st and 22nd, the actual fucking day of my wedding. hope they figure something out cause I ain't going lmao
EDIT: I got the days off! it was a scheduling mistake, but still frustrating as this isn't the first time it's happened (was scheduled to work after requesting off for surgery in may)
That being said, I do actually quite like my job so I'm glad it was sorted bc despite everything I LOVE what I do and doubt I'd be happy leaving my unit (I'm a tech at a labor and delivery hospital unit)
Thank you all for the support and well wishes for my wedding!
The story inspired others to share their own stories about their PTO requests being denied.
---
1.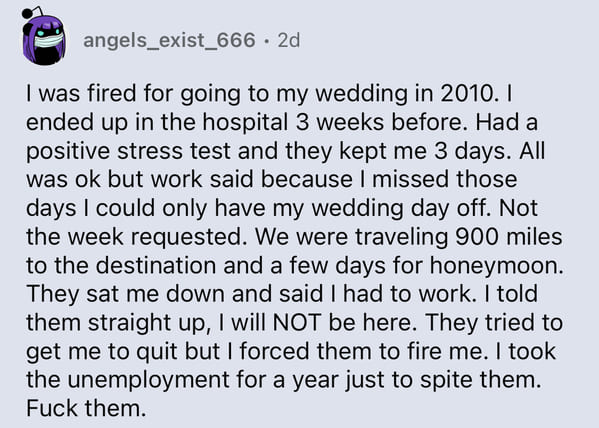 2.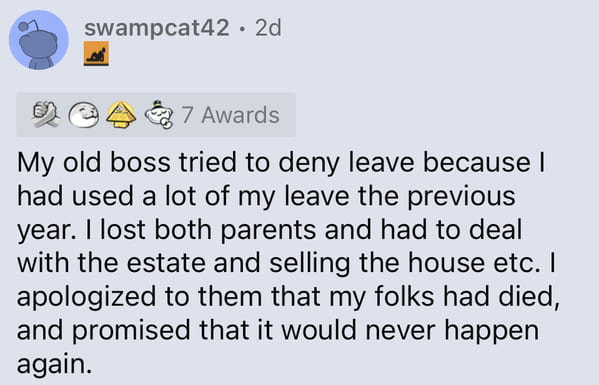 3.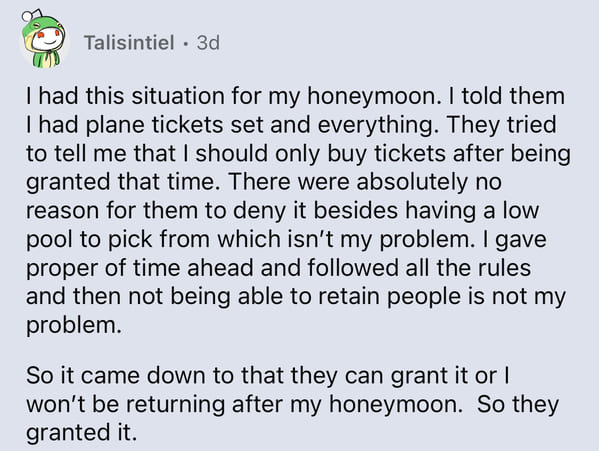 4.

5.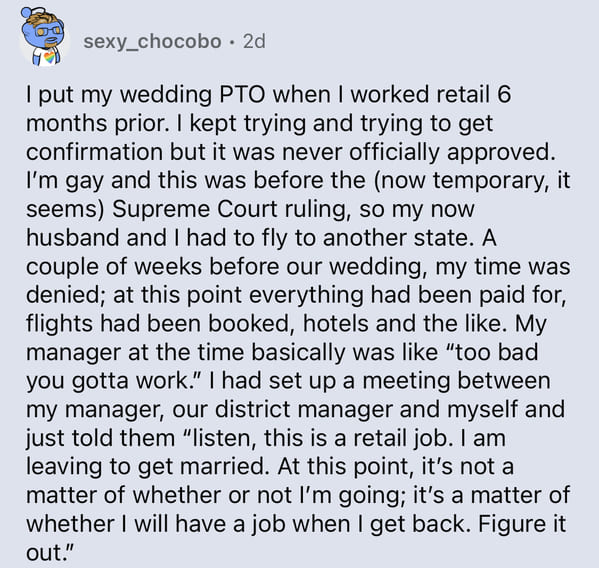 6.
7.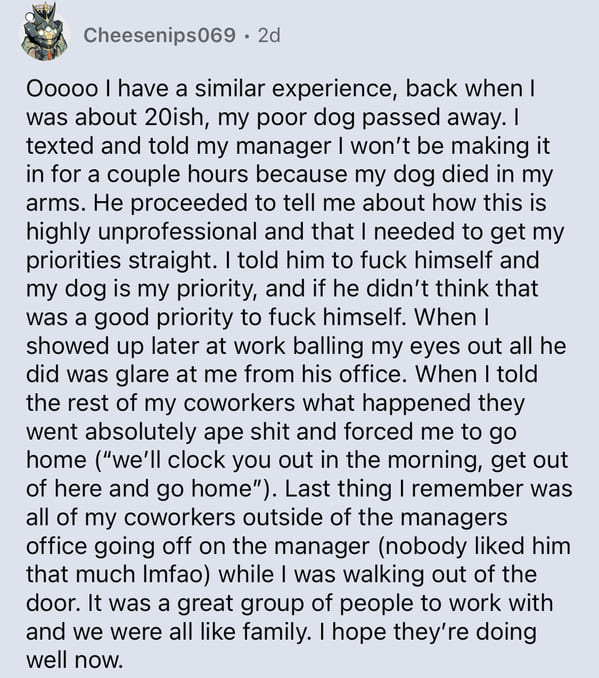 8.
9.
10.
11.
12.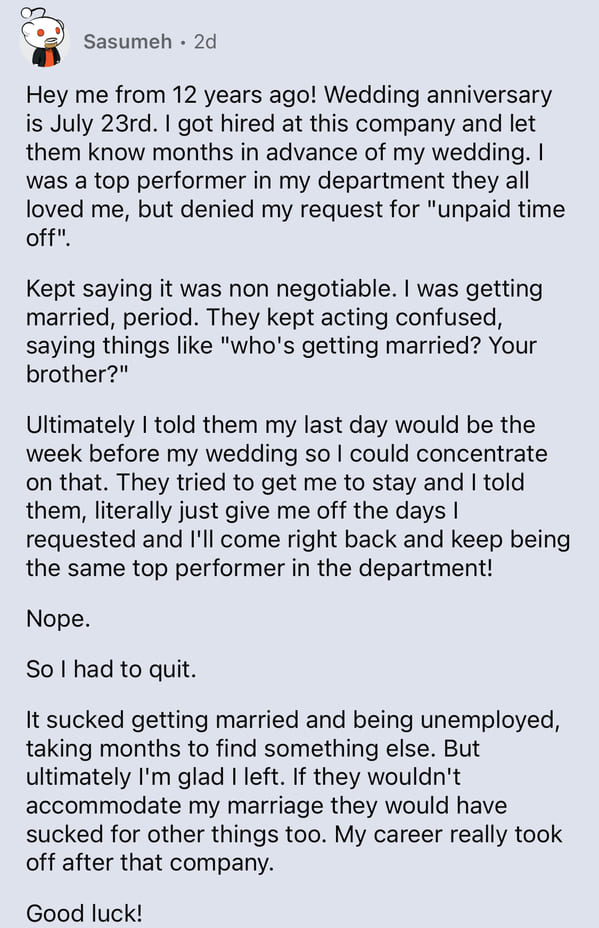 13.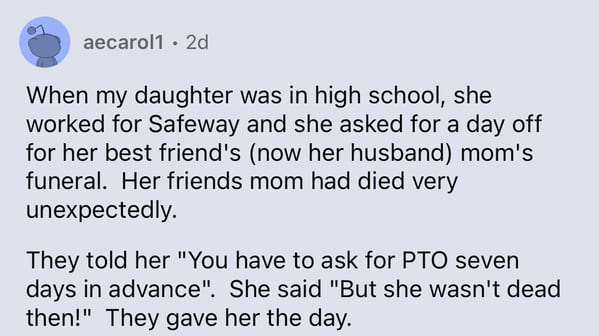 14.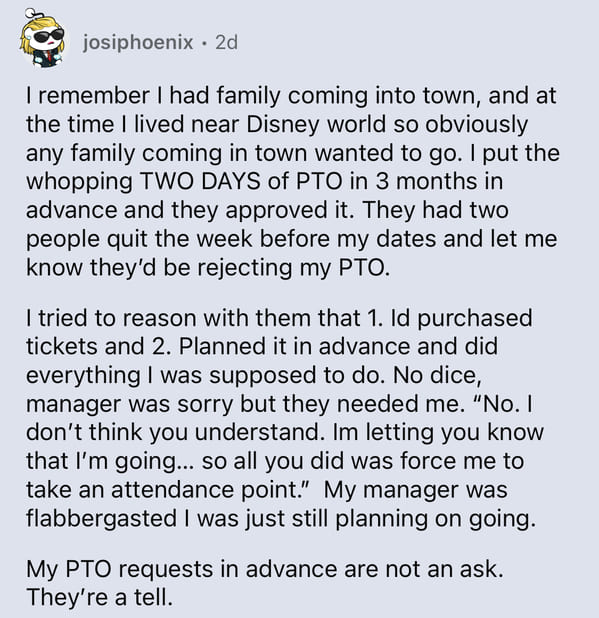 15.

16.
17.

18.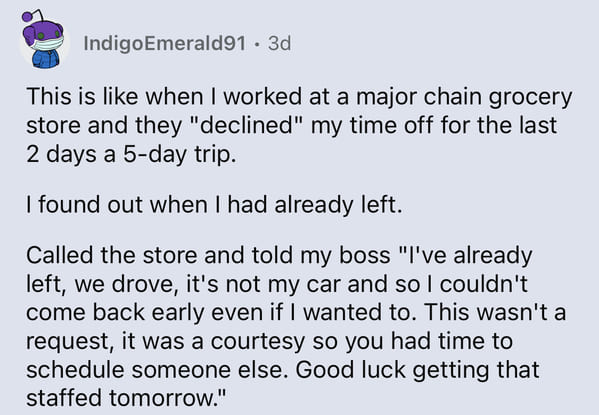 19.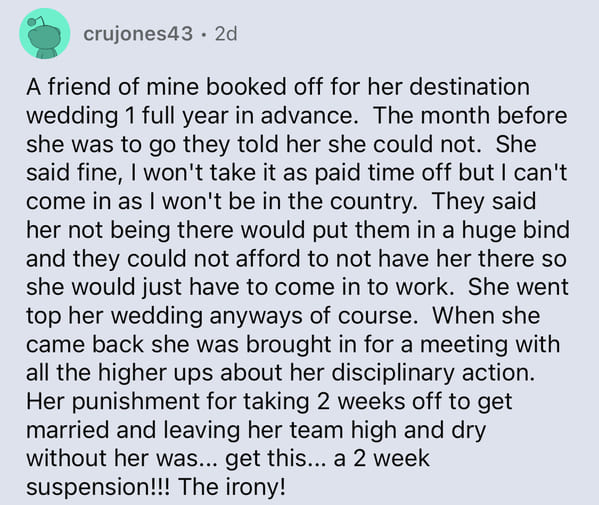 20.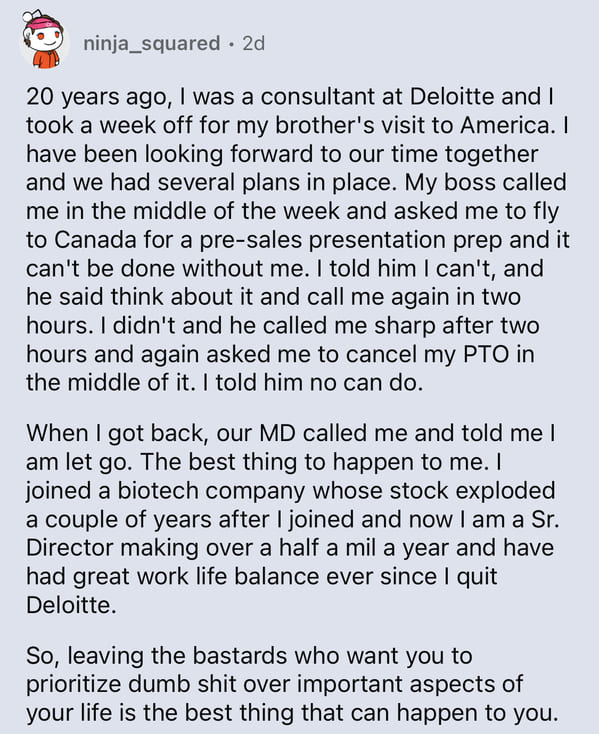 21.

22.
23.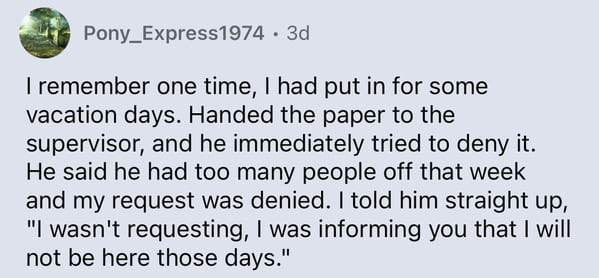 24.

25.