Getting rejected after applying for a job is never a good feeling.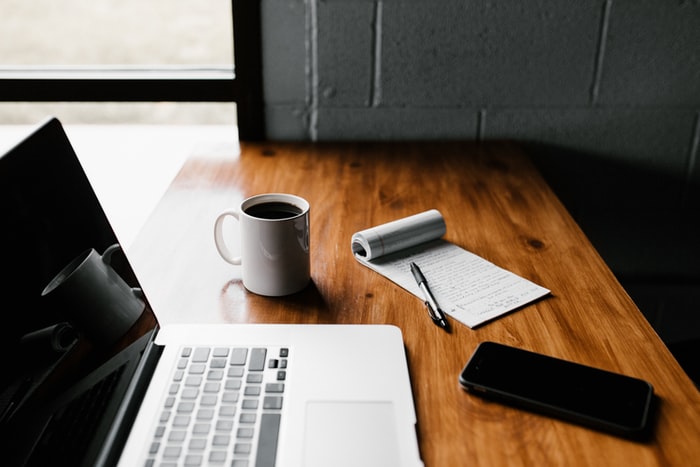 On the one hand, it can be nice to hear something definitive, rather than waiting on news that never comes one way or another. But with as many jobs as people have to apply for these days to even get a single interview, let alone secure a position, rejection, while familiar, can become a frustrating thing.
That's part of why TikToker Tamsyn Fox (@pur_purblock) was so annoyed when they received what they call "the worst job rejection" they'd ever gotten.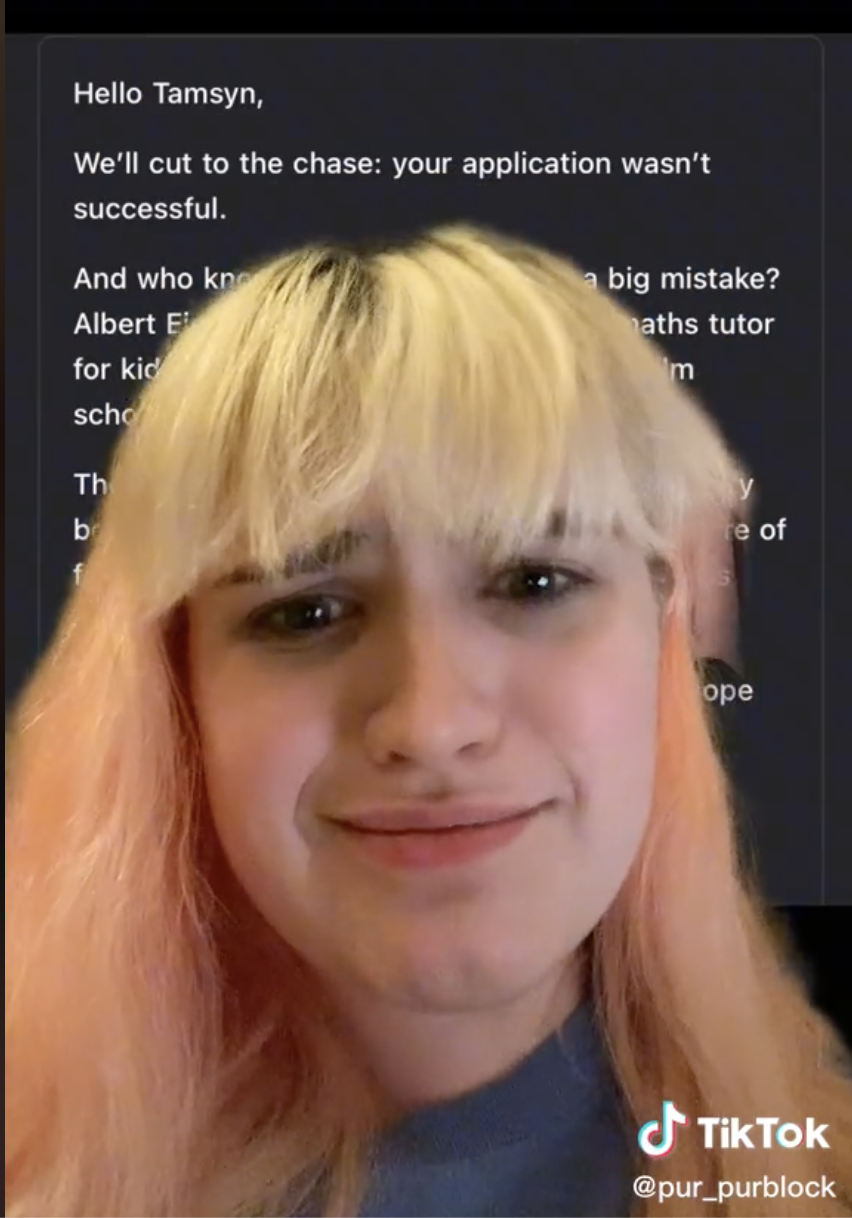 "Thanks for patronizing me into a rage that can only be described as 'firey [sic],'" she wrote, sharing a video of a dramatic reading of the email itself.
The note begins with the company opting to "cut to the chase" and tell them that they didn't get the job, which was reportedly for a sound designer position at an unnamed gaming company.
From there, it lists several famously successful people who once faced rejection, as just about everyone on the planet has at some point or another.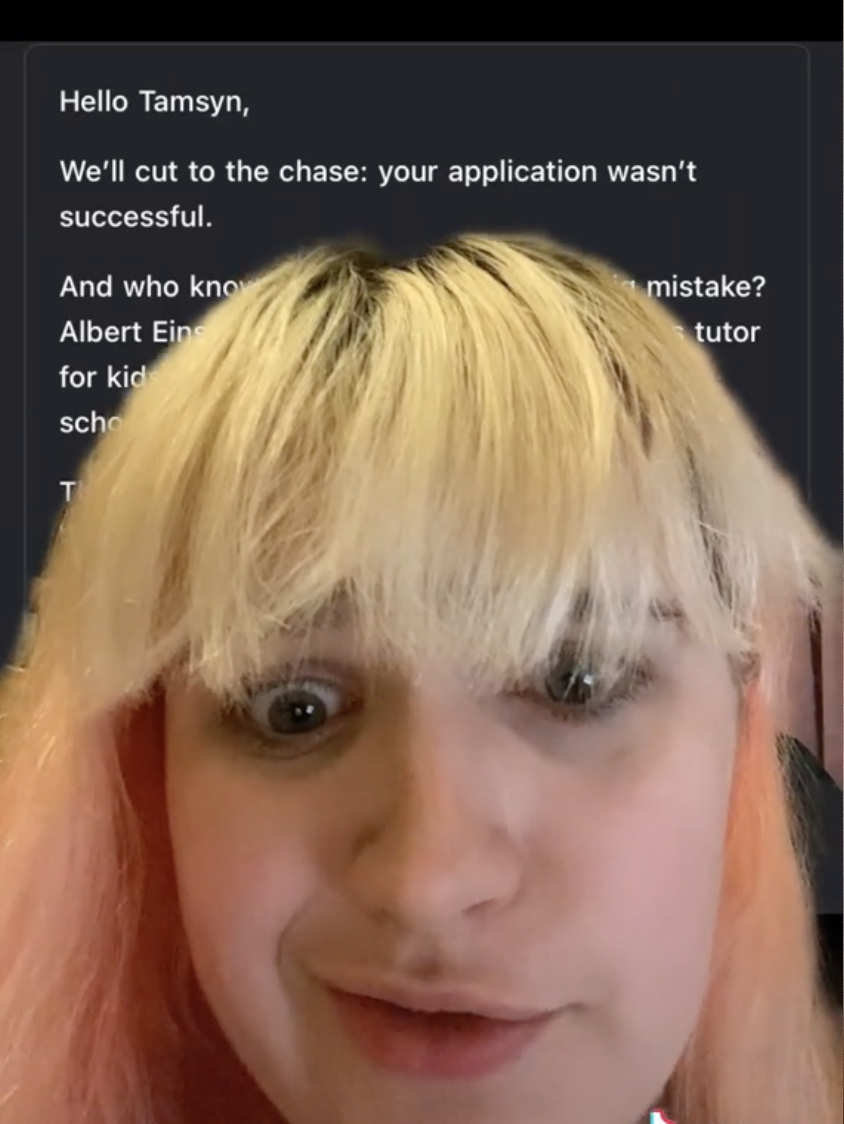 "Every great success story begins with little failure," the email continued. "We've had our fair share of failure too. Even though you won't be joining us just yet, who knows what the future holds? [Perhaps] you'll prove us wrong (we certainly hope so)."
The rejection seems like it was probably meant to sound encouraging, but many viewers agreed with Tamsyn's assessment of it coming across as patronizing.
"This is more patronizing than an email I got from a coffee shop company that basically said 'it's the 6-month anniversary of us rejecting you,'" wrote @ljgeering.
"they're literally telling you after the greatest flop, comes the greatest slay," @belgravianhooker added.
Another viewer suggested she "would live laugh love my way out of their application."


According to the Daily Dot's research, this actually appears to be some sort of form letter, although it's unclear if it's something used within a single company or more widely.
The form letter was shared on Reddit last month, with a positive spin, and some may have found it a sweet attempt at cheering applicants up after rejection, but a big swing like this clearly doesn't work for everyone.
What do you think? Would a simple "Thanks but we're going in a different direction" have worked?