A Kazakhstani bodybuilder is making headlines for his recent wedding to a sex doll. Video of the ceremony posted on Instagram racked up over 500k views.
Yuri Tolochko met Margo at a nightclub and claims he helped her avoid unwanted attention. The two dated for eight months before he proposed, however, their wedding was pushed back months due to COVID-19 and a hate crime.
In October, Tolochko, who identifies as pansexual, was attending a transgender rally when he was attacked for dressing as a woman. He suffered a concussion and a broken nose from the attack.
That was the second time the wedding was delayed, but the third time's a charm because Tolochko and Margo tied the knot last month. Kazakhstan's only wedding restrictions are that the consenting parties are 18 years or older (but no word on whether or not sex dolls are recognized).
The bride and groom hosted dozens of guests and Tolochko posted some of his favorite moments to Instagram.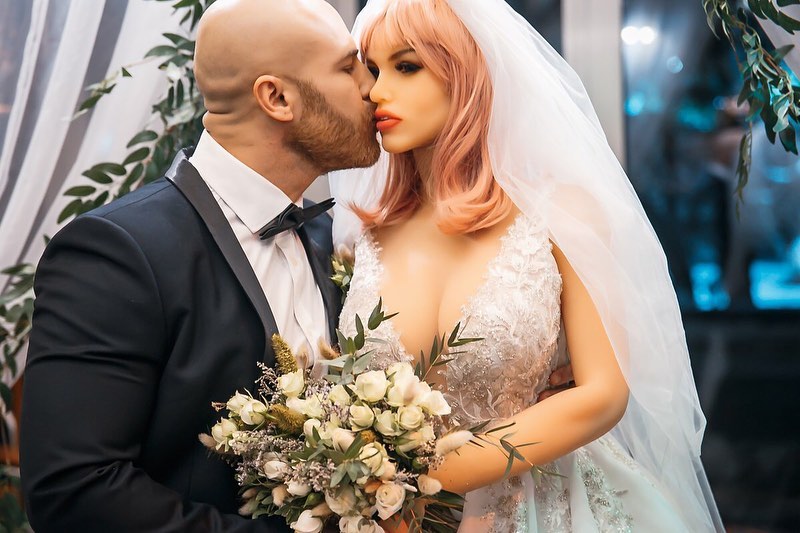 In an interview with the Daily Star, Tolochko elaborated on his sexuality.
"I like the process of sex itself. And gender, sexual orientation are not particularly important here," he said. "I love being tortured, I can endure a lot of pain. I love to dominate too. Margo is capable of what other people are not capable of."
Well, that is correct. However, Margo is inanimate and does not experience pain, so it very obviously checks out.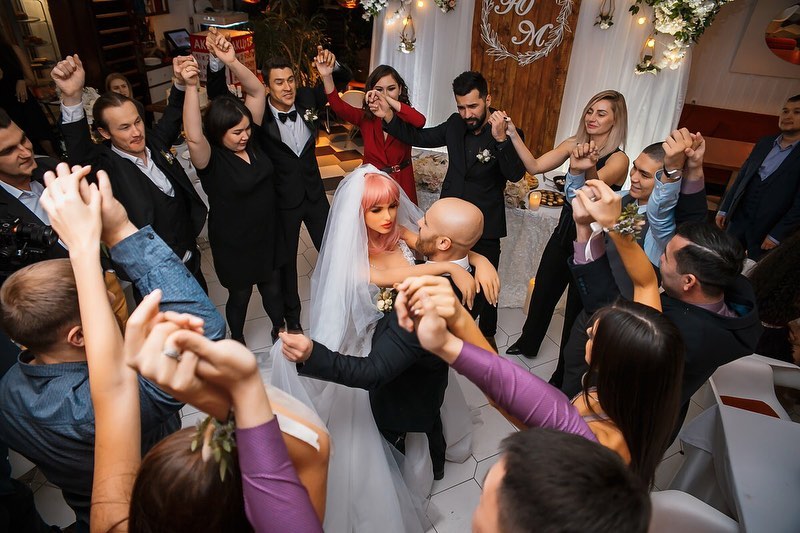 Next up for the couple is plastic surgery for Margo, who he says has become self-conscious about her appearance.
"When I presented her photo to the world, there was a lot of criticism and she began to develop a complex so we decided to have plastic surgery."
View this post on Instagram
Hey, whatever makes you feel good, right? Anyway, we wish this couple years of wedded bliss. Congrats, you crazy kids!
Lead image via @yurii_tolochko/Instagram.