Bye Felipe is an Instagram account that shows screenshots submitted by women of the absolutely downright creepy and disgusting messages they receive from men. It's enough to make me want to just up and quit dating entirely — I mean, YUCK. Dating is hard enough without having to navigate some of these waters.
We combed through and found some of the worst offenders and compiled them into this list for you. If you were looking for a reason to flake on your date tonight, uh. We've got 20.
1. Narrated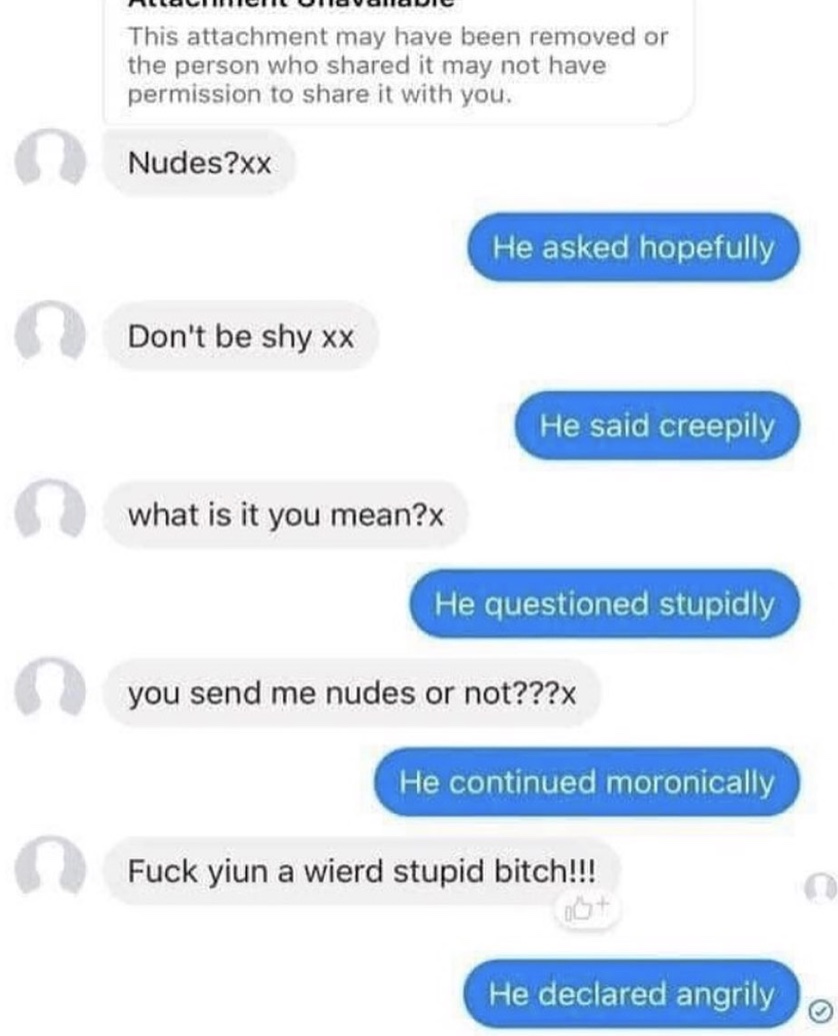 2. So cute!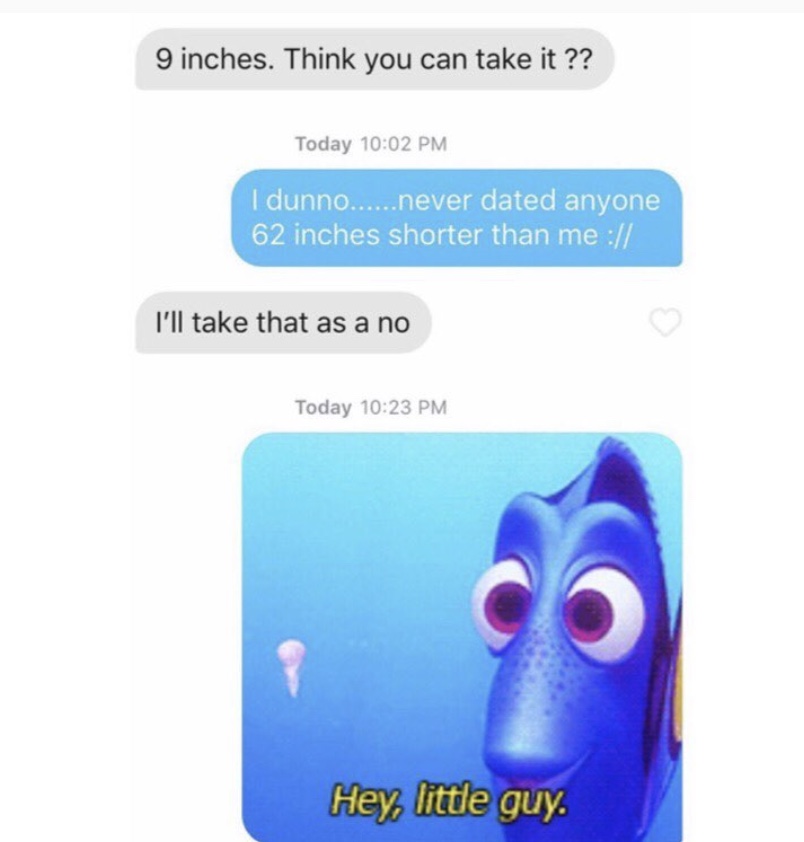 3. "Nobody wants to rape you"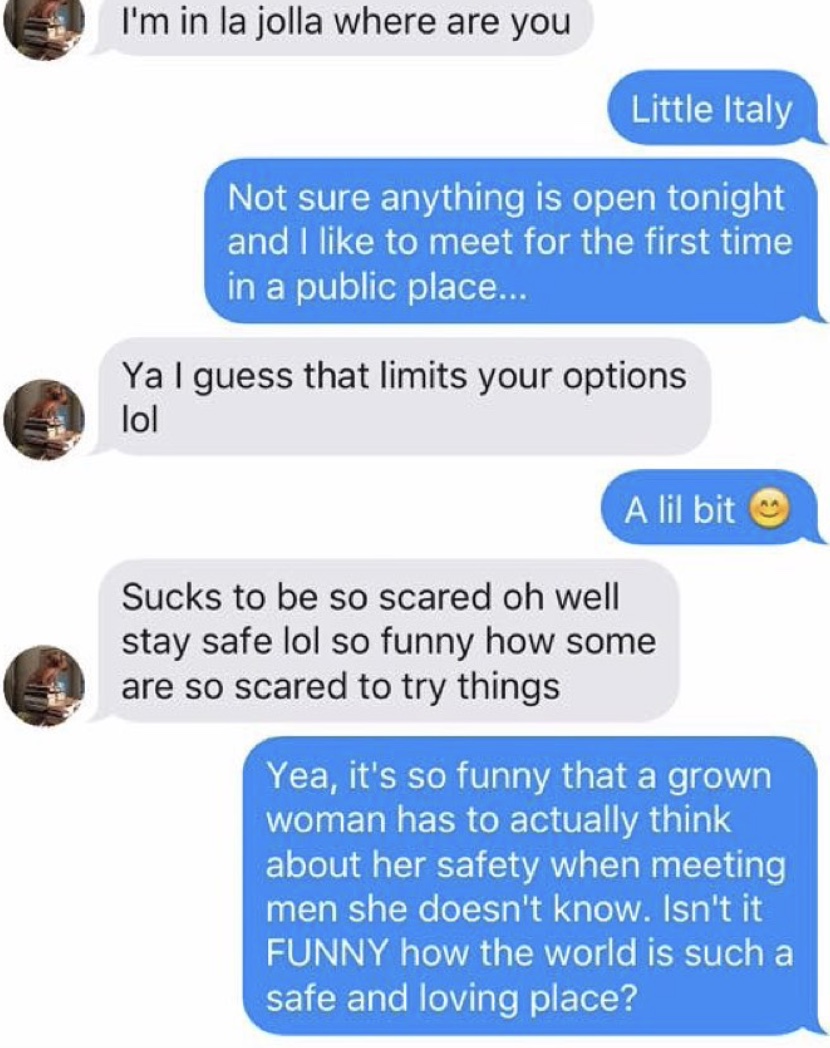 4. Love this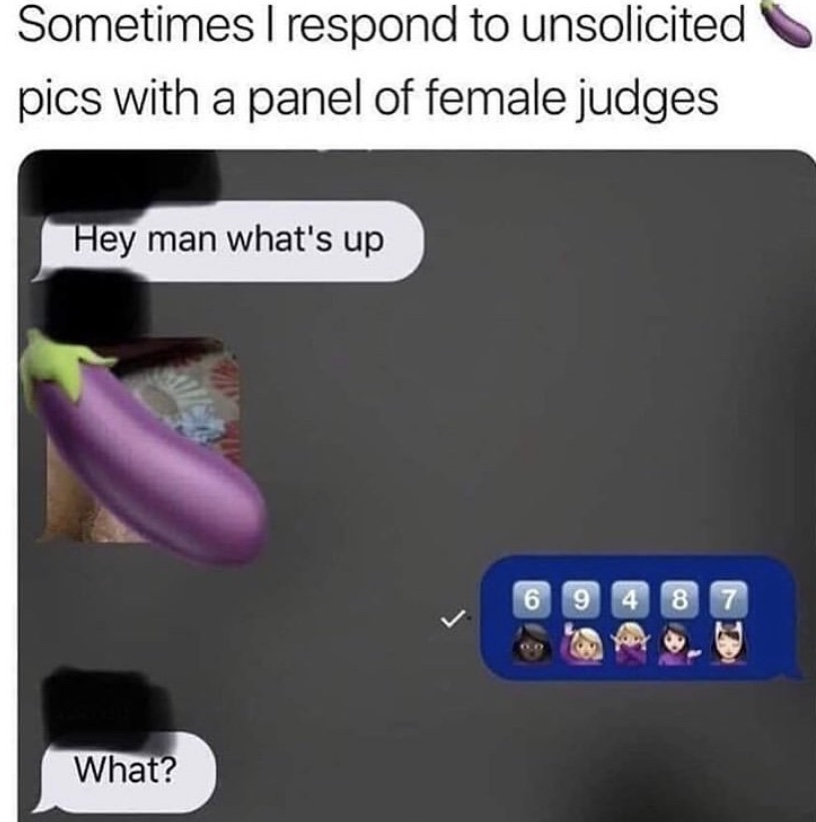 5. Women do all this
6. 🚩🚩🚩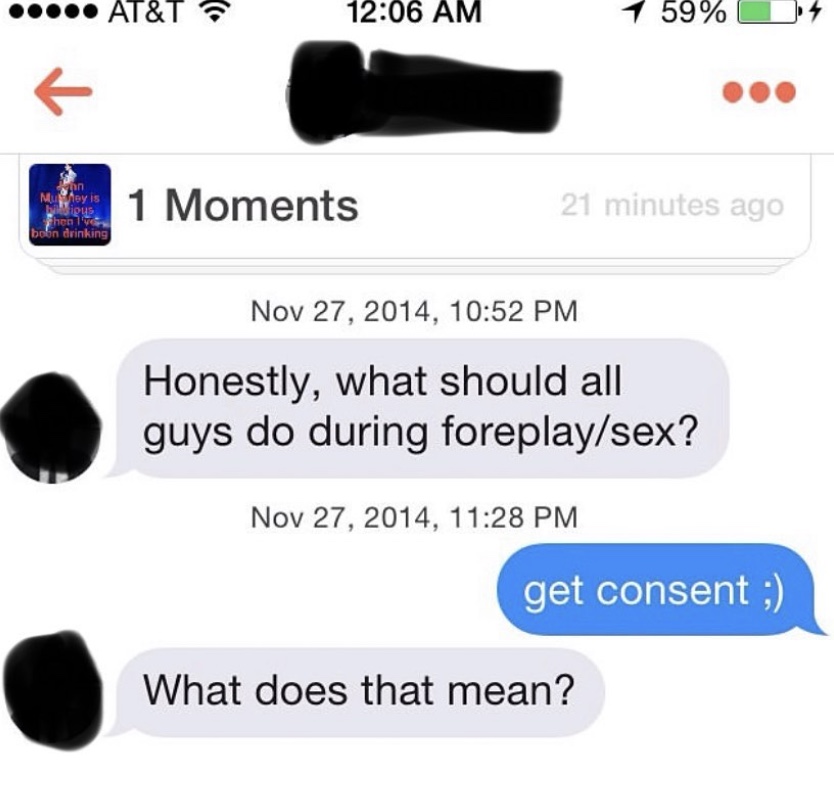 7. Sexy pic
8. George, no.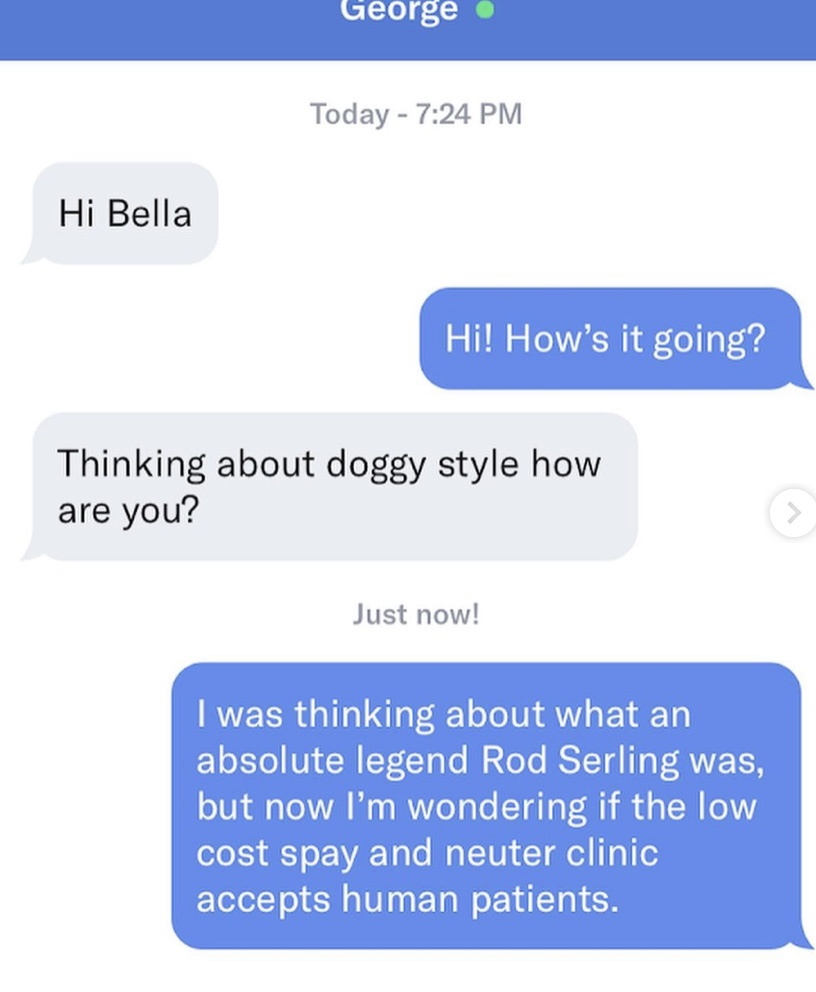 9. Crunchy!
10. So heavy!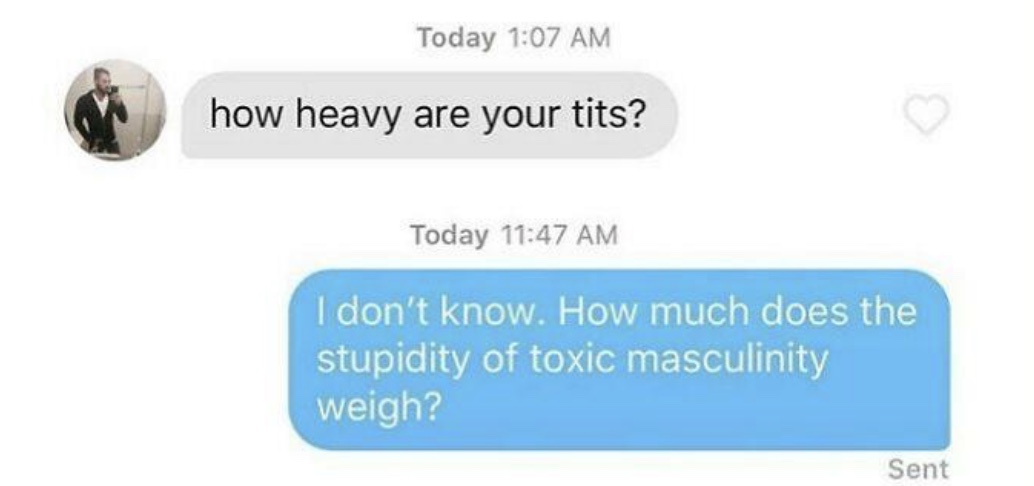 11. This was a TRIP
12. Why so boring?
13. Don't leak it?
14. What a shitty person
15. Godfather
16. So fucking creepy
17. Hot enough for the attitude
18. Good lord, run
19. What does it MEAN
20. Yuck