Vanessa Harrell penned a public Facebook post about an Uber Eats driver who had allegedly eaten (most of) her food last week—and it has since gone viral.
"I ordered #UberEats from the same restaurant that I've ordered from before and this time the new delivery driver ate my food… NEVER AGAIN," Harrell wrote on Facebook. "I called the restaurant and texted them this picture, the lady at the restaurant that made my food said, 'the driver ate all of your meat and some of your yams too.' 😳😳😳 MY TRUST IS GONE FOREVER!!!"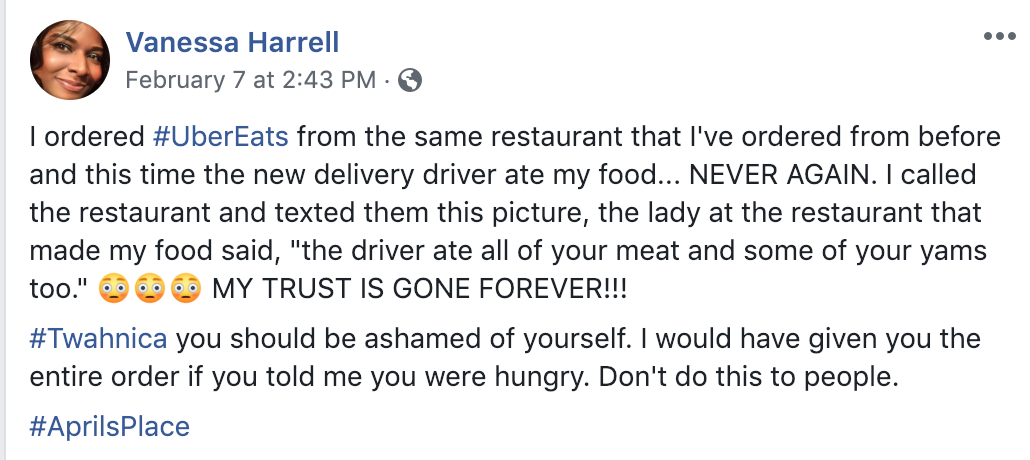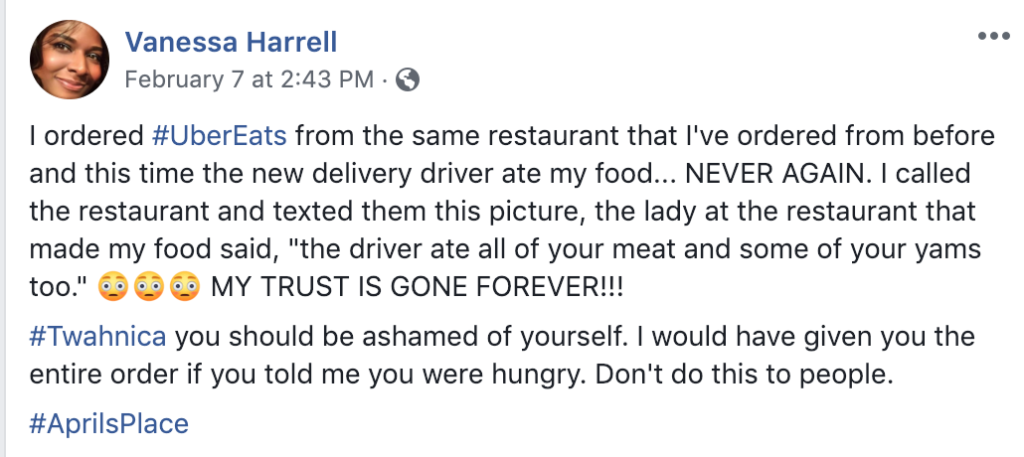 She called out the Uber Eats driver by name and added that had she known the woman was hungry, she would have happily given her the food.
"#Twahnica you should be ashamed of yourself. I would have given you the entire order if you told me you were hungry. Don't do this to people."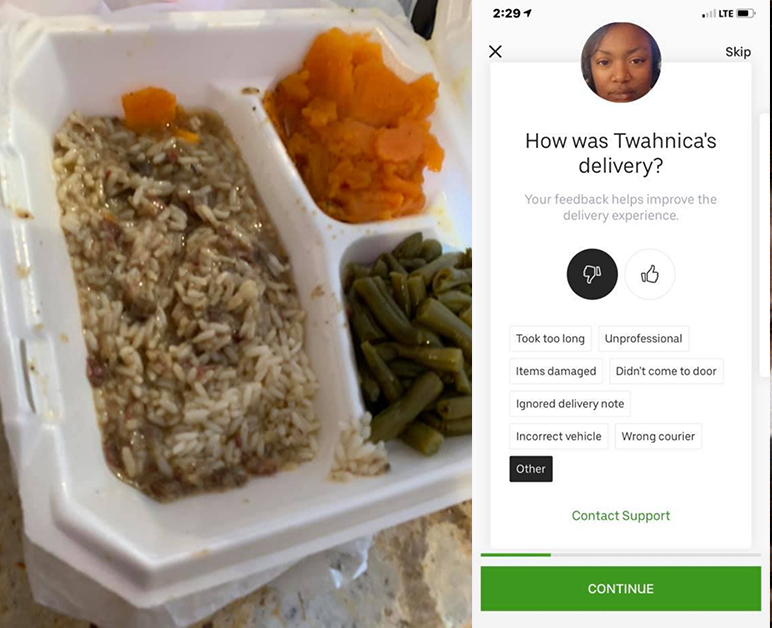 Just four days after the Uber Eats nightmare tale went live on Facebook, Harrell's post had racked up over over 35,000 reactions, 50,000 shares, and over 250 comments. She personally replied to skeptics, and even updated those following the story about how the driver had tried to cover up her misdeeds by stapling and taping the food bag back shut.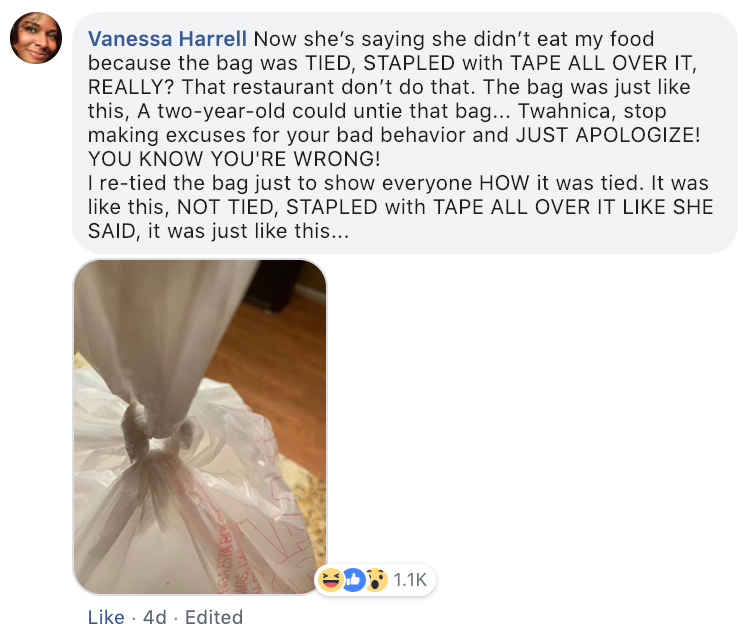 Why only eat SOME of it, rather than all, Harrell wondered?




Harrell said that Uber Eats eventually contacted her, and refunded her meal.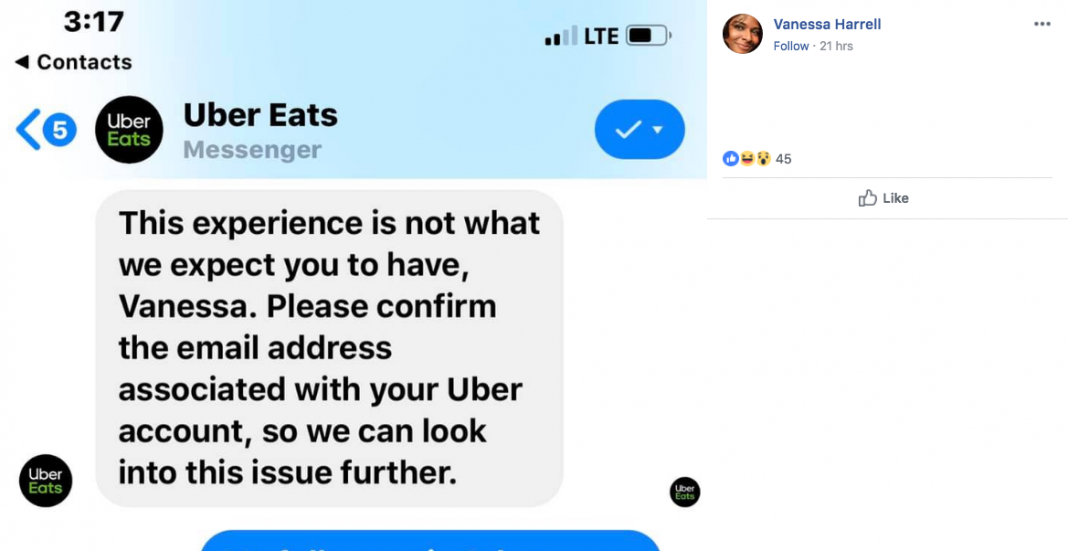 And four days later, wrote another Facebook post revealing that a friend had taken pity on her, and that she'd finally gotten her oxtails—but added that she will never be using Uber Eats again.
Her trust is GONE, she says.
Back in December, there were reports going around that Uber Eats drivers were eating customers' food as a result of a loophole that allowed the driver to claim his target couldn't be reached, then cancel the order without providing a refund. There were even Uber Eats drivers bragging about eating customers' food on the forum UberPeople.net, with one writing about devouring a "full rack of ribs this weekend."
h/t Facebook