A German Shepherd named Ryker has been struggling to make the cut as a service dog trained to help people who need special assistance around the home. The good news is that he seems completely unaware that he's struggling. In fact, he seems to be having the time of his life as he fails every single test at the Double H Canine Academy in Louisville, Kentucky.
The Daily Dot reports that Ryker's ineptitude has become a source of amusement for the Academy and also the Internet, after they started sharing video's of the energetic dog's antics.
Service dogs can change people's lives, but you don't want to send just any pup to do the job. They have to be focused, understand cues, and willing to set aside play for the sake of their humans. Ryker is absolutely unsuited to the job. The Academy recently shared a supercut of his failures, along with Frank Sinatra's ode to independent thinking, "I Did It My Way."
Ryker is very independent-minded, in the sense that he can't take any direction whatsoever, except the direction a ball is thrown. Since he will never be released as a service dog to the general public, it's pretty funny to imagine what a disaster that would be in these examples. Like:
Dragging a wheelchair across the floor by it's actual wheel: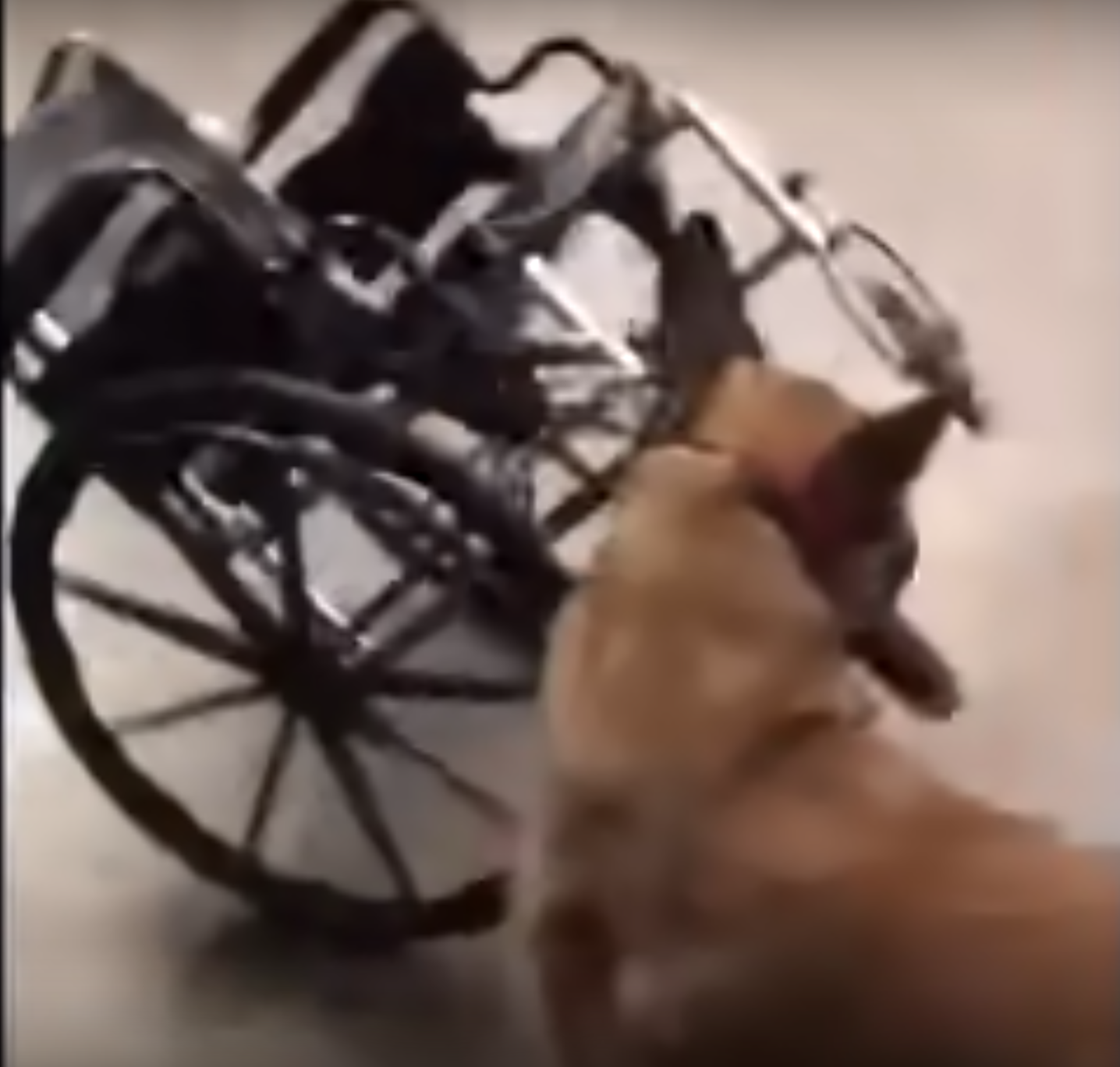 Knocking a man off his walker when he goes for the tennis ball on the end: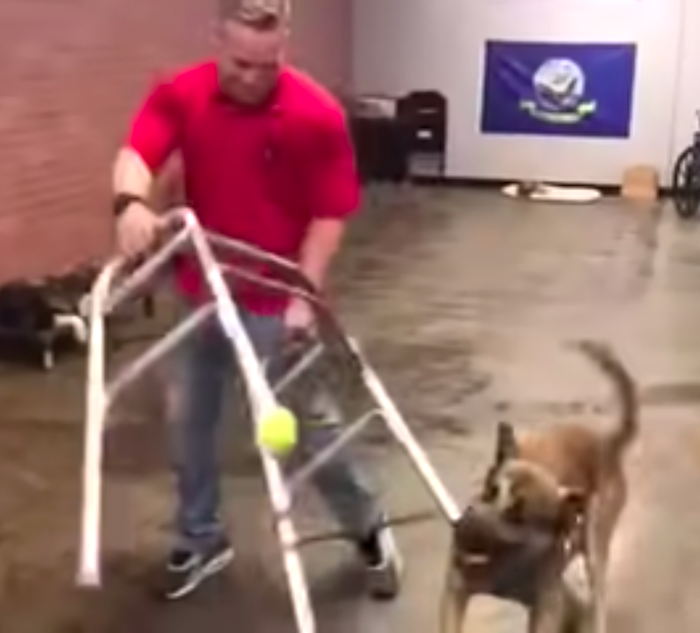 Knocking a man out of a wheelchair:
Absolutely annihilating a water bottle: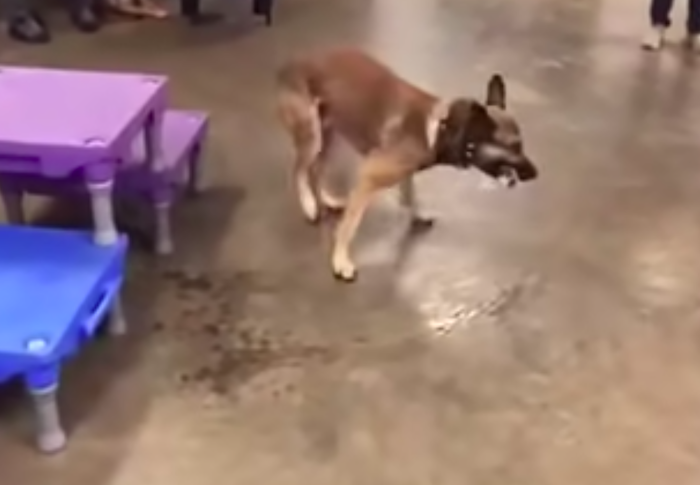 Opening a fridge door and almost ripping it out of the wall: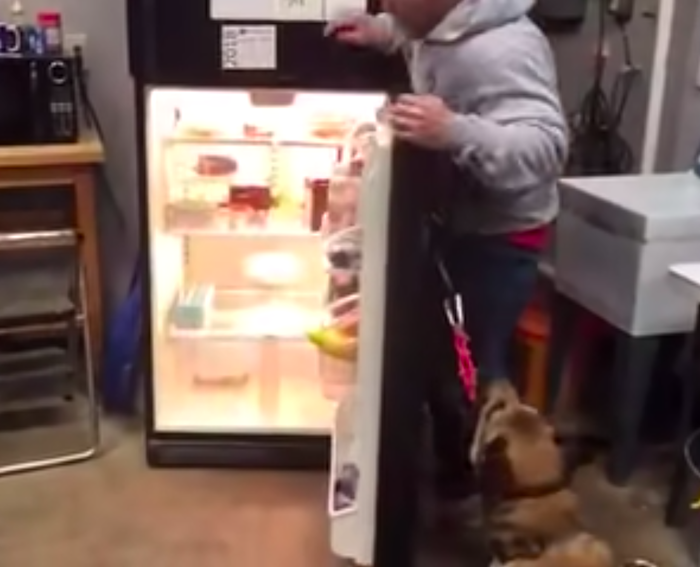 Following the ball he is not supposed to follow:
But who can stay mad at this face?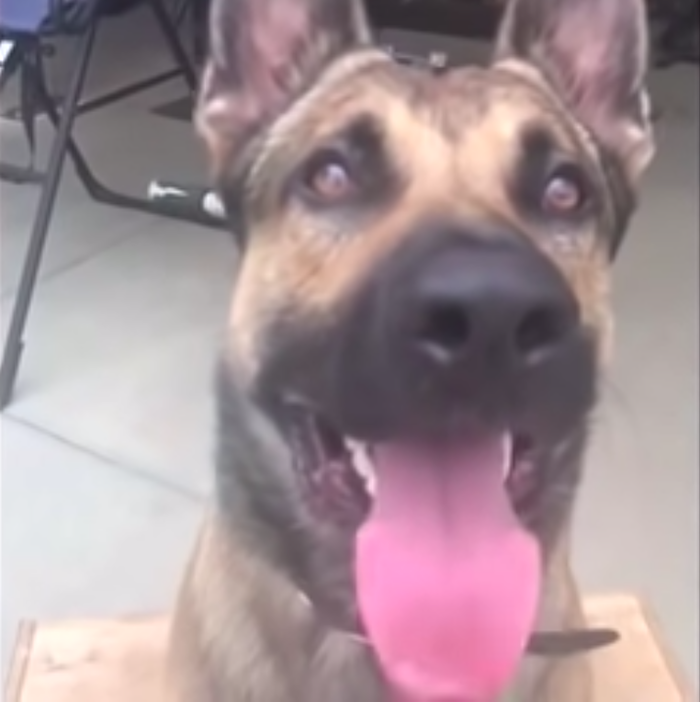 The video is actually a bit of a bait and switch. It went viral on Twitter after user @KimmyMonte shared it with their followers:
this dog literally failed every single test thrown at him to become a service dog and i am scream laughing. but imho he's still a very very good boy. pic.twitter.com/fGdiUbmw5o

— kim. (@KimmyMonte) February 25, 2020

But when asked for a statement, the Academy's co-owner Lee Ann Hardin explained that Ryker is NOT a service dog at all. He's actually trained for Protection and Detection, so he is good at something.
"At the time this video was put together, we were training a service dog and thought that it would be funny to put high drive Ryker through the test," explained Hardin. She added, "With all of the negativity in the media and on social media, a good belly laugh is good for the soul."
So true. And wonderful to know that Ryker is employable.
More very very very good boys: