Dog-owners are used to their pets bringing home unexpected presents like sticks and bones. But what happens with your dog brings home an entirely separate animal? That's what happened to Sally Watkinson with her dog Kato.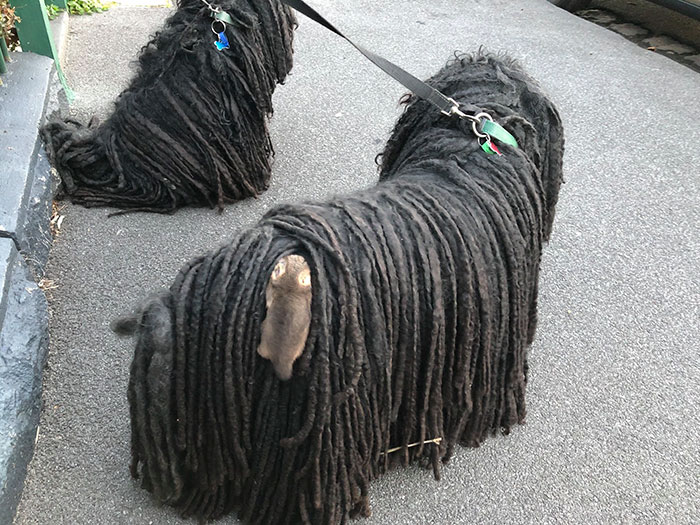 Watkinson discovered a baby Australian ringtail possum clinging to her Puli dog's back – not just once, but twice.
The first time, it was a female baby possum, and her dog barely seemed to notice it. Her partner Jon tried to find a wildlife rescue organization to help, but eventually, they just brought the dog to the vet to deal with the dog's new friend.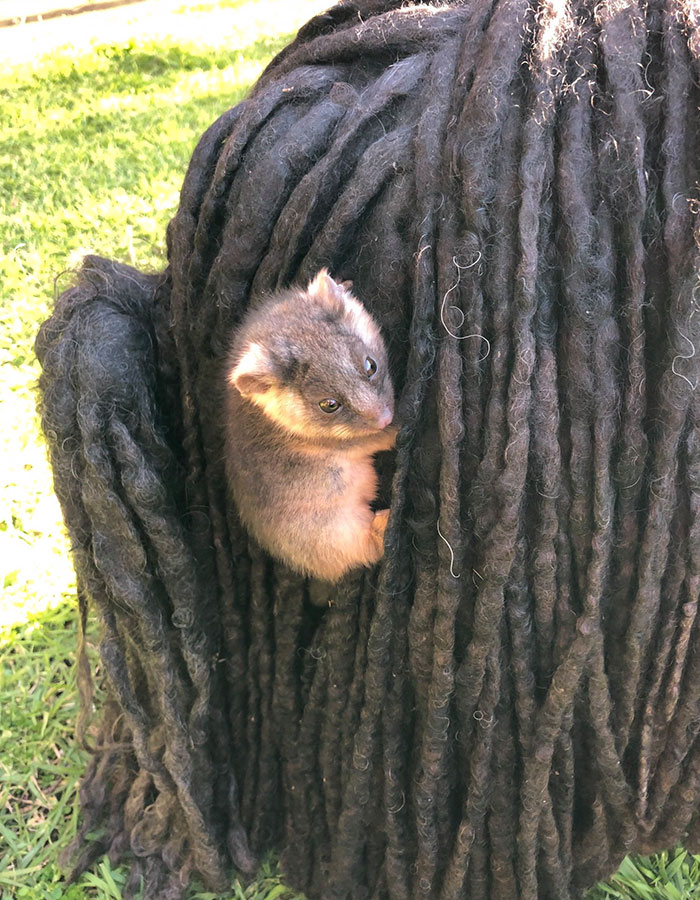 And then, a second possum decided to latch on to Kato.
Watkinson explains in a Facebook post:
Today I went to Jon's house to find Kato again with another baby possum, this time on his actual back. Quite astonishing. This one was annoying him a bit more as it seemed to be digging in a bit, Hugo was still ignoring it. This time the vet nurse nearly fell off her chair when we turned up.
She also shared that both possums are with a wildlife caretaker who will look after them until they're old enough to be released back into the wild.
It's too bad that Watkinson didn't decide to keep either baby possum. She could have ended up with two pets for the price of one.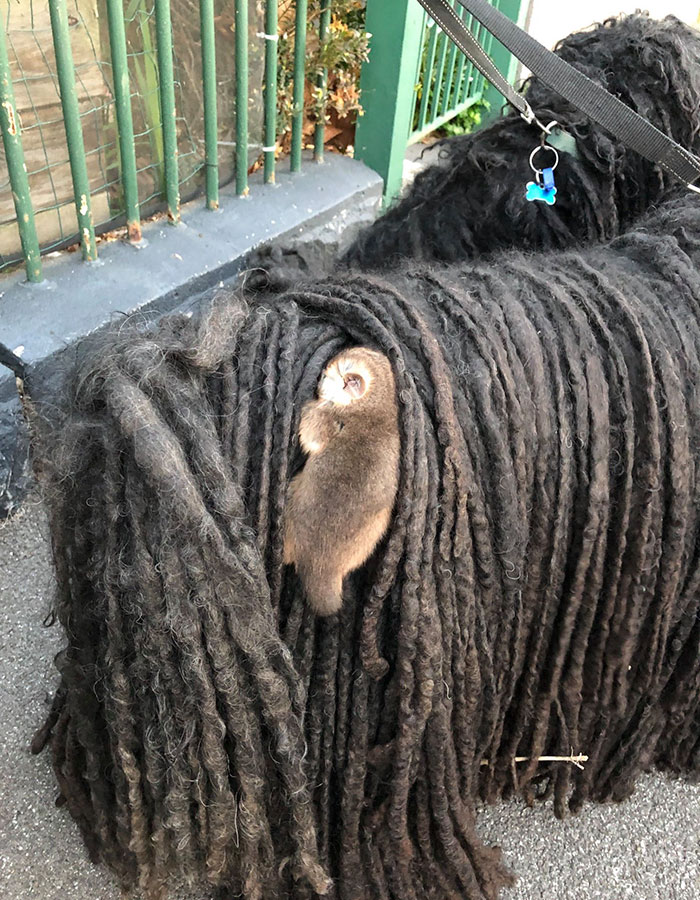 Watkinson also reported in the comments of her Facebook post that the vet said possum litters usually include up to three babies. So now she's keeping an eye out for a third baby possum who might cling onto Kato soon.
More funny pictures, memes, and tweets: