Listen…… I don't think I'm breaking any news here when I say that everyone masturbates. It's just a natural part of being a human being!
It's also an acceptable human activity—if you're a man.
Guys are free to make crude jokes about cranking off, but women? Not so much.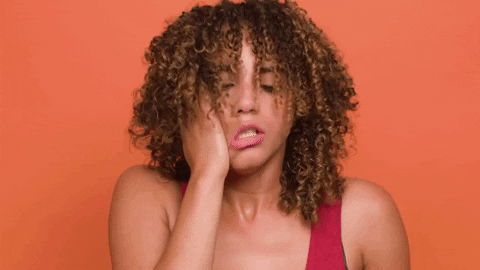 While women are sexualized and objectified by every form of media, female pleasure remains bizarrely stigmatized.
Our culture loves sexy women but hates women having sex—especially if they're taking matters into their own hands. Not these hilarious women though. They all know that—like most basic biological functions—touching yourself is… kinda hilarious.
1.
me stealing batteries from work to put in my vibrator: This Is What A Femnist Looks Like 🙂

— Los Angeles Community Action Network (@TigNotaro) June 13, 2018
2.
"Am I sexier to myself *without* my nightguard?" – me, before I masturbate at bedtime

— Sarah Thyre (@SarahThyre) June 21, 2019
3.

4.
Two things you should do every day: masturbate and dress like you're going to run into your ex.

— Edgar Allan Hoe (@Slashleen) October 4, 2014
5.
https://twitter.com/Nuedvixx/status/1008203109133271040
6.
Whoever's making my voodoo doll masturbate to Man vs Food reruns, please stop. This is scaring me.

— Dani Fernandez (@msdanifernandez) July 25, 2013
7.
my mam just opened my drawer that contains tobacco skins a packet of jellies a bong and a few vibrators and asked me if this is what inside my mind looks like

— kaytamine (@fleetwood__max) July 5, 2019
8.
Everything I'm touching turns to shit today.

Definitely not masturbating tonight.

— Carbosly (@Carbosly) November 14, 2013
9.
Masturbating too much leads to two things: loss of memory and something else…

— Periwinkle Jones (@peachesanscream) January 21, 2013
10.
11.
My friends gave me a bunch of sex toys for my birthday as a "joke." I can't stop laughing*

*masturbating

— bubble girl (@JessObsess) November 15, 2013
12.
Yes I got a vibrator stuck inside myself this morning. Working From Home doesn't prevent Workplace Injuries.

— Ginny Hogan_ (@ginnyhogan_) July 3, 2019
13.
Hey men: don't fret.

Vibrators can't kill spiders or pick up a pizza on the way home.

— Eden Dranger (@Eden_Eats) August 6, 2014
14.
Ugh – NEVER going to a Ryan Gosling movie in a theater again. Apparently masturbating in the back row is still considered "inappropriate"

— Anna Kendrick (@AnnaKendrick47) January 14, 2013
15.
When I masturbate I sound like I'm singing along to the guitar solo in November Rain.

— Edgar Allan Hoe (@Slashleen) August 25, 2011
16.
is 'beatboxing' a good euphemism for female masturbation? asking for a friend. she's a world class beatboxer.

— Bec Shaw (@Brocklesnitch) April 7, 2015
17.
It's so awkward when you shout out someone else's hand during masturbation

— Megan Amram (@meganamram) December 24, 2012
18.
Why is it called masturbation and not beating around your bush?

— Ovary Action (@Bripping_Talls) November 18, 2017
19.
i masturbate a lot when i'm stressed & by the end of this week my pussy is going to look like a stepped on pie

— Edgar Allan Hoe (@Slashleen) June 19, 2019
20.
My friend just told me she named her vibrator Sebastian because "darling it's better, down where it's wetter." I. Fucking. Can't.

— Arielle Scarcella (@ArielleScarcell) May 11, 2018
21.
Kegels.
Because masturbating during a meeting is frowned upon.

— Carbosly (@Carbosly) November 11, 2014
22.
Sex so good, I make my vibrator a sandwich after.

— ¡ Just Mel ! (@LVMelL0) July 6, 2019
23.

24.
My vagina is so tight my vibrator takes watch batteries.

— Edgar Allan Hoe (@Slashleen) April 30, 2011
25.
When I put new batteries in my vibrator pic.twitter.com/jV8dgcFHAt

— TextsFromLastNight (@TFLN) July 17, 2018
26.
My caught masturbating face is exactly the same as my caught jamming out to NSYNC face because they're simultaneous.

— molly (@MollySneed) March 21, 2015
27.