If you're a fan of Chris Pratt, I'm sure you remember when he appeared as Andy on Parks and Recreation. The actor and comedian happened to be sporting a rather plump appearance, totally rocking a full-on dad bod. Who can forget his adorable, dirty-ish appearance on the show?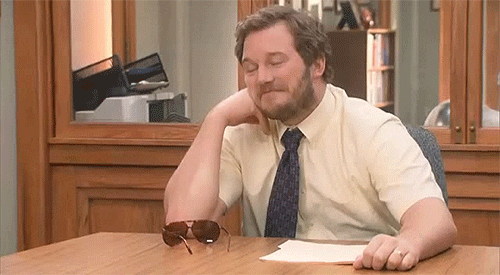 But, as Pratt's career took off and he landed some new blockbuster roles, he had to shape up and get ripped—especially for Guardians of the Galaxy.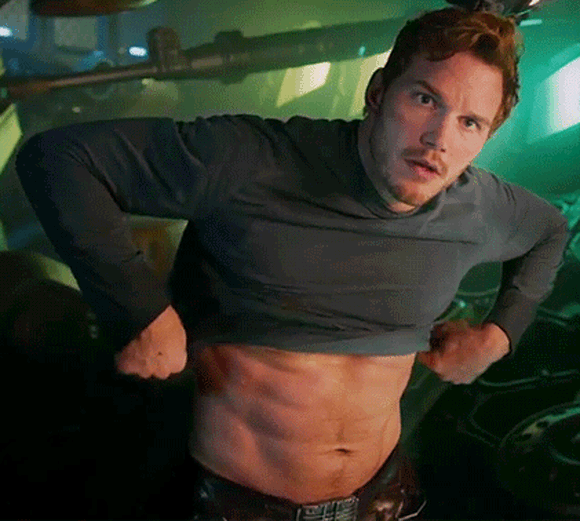 '
But, recently, paparazzi have spotted Pratt vacationing with no shirt on and, Twitter cannot be happier to see that his dad bod has officially made its comeback. Why? We're unsure. While some women thirst over ripped, chiseled abs, others get excited to see a bit of plump in that belly area (and, man boobs).
https://twitter.com/weyland76/status/1081179604176523264
Chris Pratt returning back to his dad bod is exactly like the groundhog coming out to say that spring is almost here. 2019 is gonna be good, I can feel it.

— Bilbo Baggins (@mirandammoser) January 7, 2019
Good morning to Chris Pratt's dad bod and Chris Pratt's dad bod only. https://t.co/SD6atpQ5GH

— Only Pete can Buddha-judge me (@dfwclayton) January 7, 2019
Chris Pratt and his new dad bod is giving me liiiiifeeee 😍😍🔥🔥

— Kyle Jack McEntire (@KYLEMCENTIRE) January 7, 2019
I don't think we've been talking enough about Chris Pratt getting some of his dad bod thiccness back and I hope it stays and I'm very wet behind it and I'm awaiting the proposal and I've missed Andy Dwyer-era Chris and I'm just very, very moist right now. pic.twitter.com/5Hxmglka0Q

— Peppermint Petty ✌🏻💋 (@wdstardom) January 5, 2019
Call me a basic bitch but I'm glad Chris Pratt has his dad bod back

— not ivette (@IvetteReyess) January 8, 2019
People: Chris Pratt's dad bod is back. He is no longer a snack, he's a buffet. Me: I like buffets. 🙌@prattprattpratt pic.twitter.com/h15FG7dm5q

— Faith Rinker 🎙 (@RadioFaith) January 8, 2019
Chris Pratt and his dad bod is the absolute greatest start to 2019😍😍🤤 pic.twitter.com/m6cUgbOUCT

— •rachel driskell• (@rachel_nicole28) January 8, 2019
Chris Pratt's dad bod is religion. pic.twitter.com/065uEgL1UI

— 𝐅𝐨𝐫𝐞𝐯𝐞𝐫 𝐜𝐫𝐲𝐢𝐧𝐠 . (@Miss_Paranoic) January 8, 2019
Me every time i see Chris Pratt and he's dad bod 😍 pic.twitter.com/xg7pyRDIoF

— Xuzzi (@Xuzzi) January 8, 2019
What a great start to 2019!