12. Love & Basketball (2000)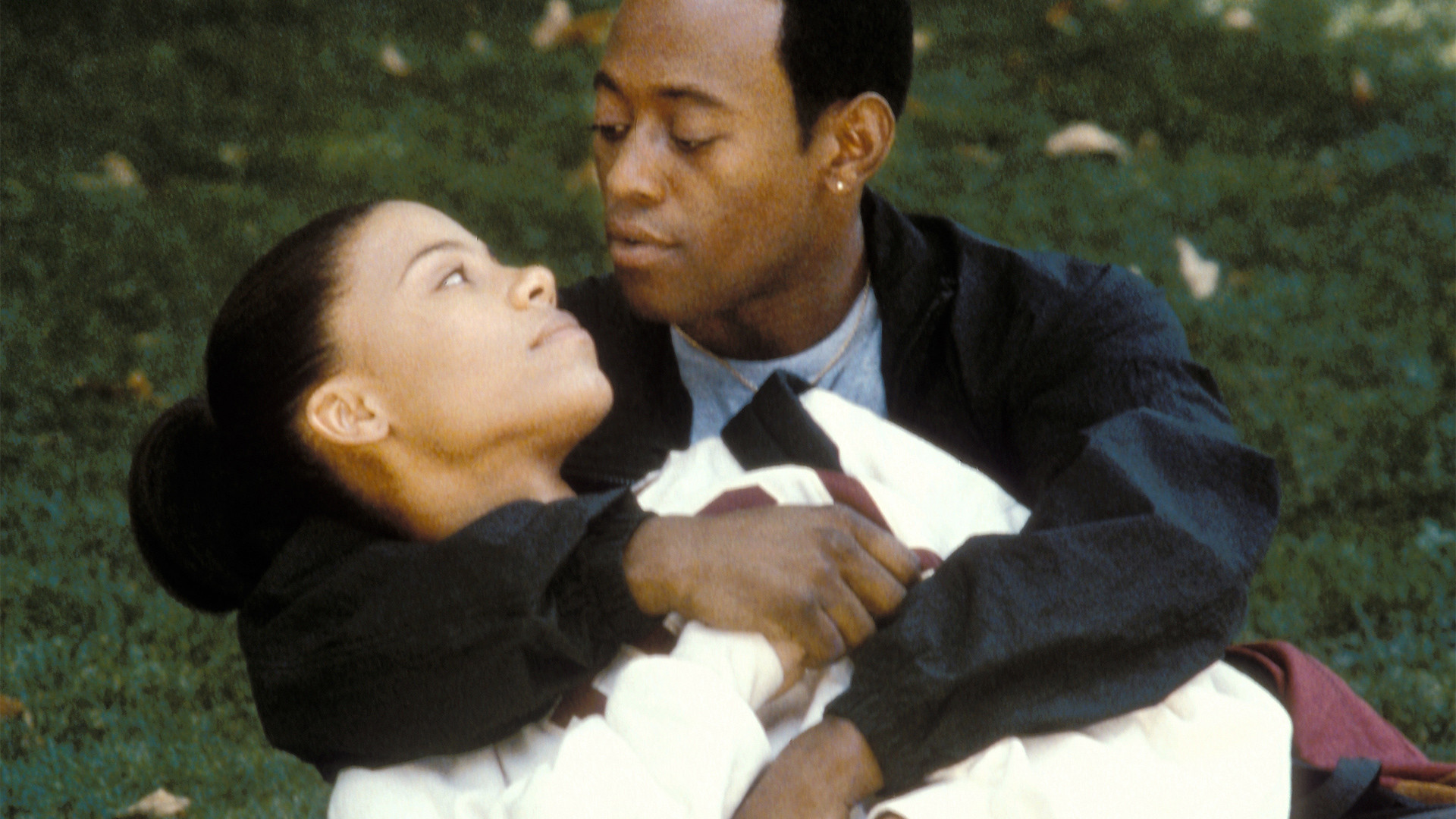 Monica (Sanaa Lathan) and Quincy (Omar Epps) are passionate about two things: each other and the game of basketball. The pair experience ups and downs in their relationship while also pursuing their dream careers, but the sexual tension makes that "one scene" so incredibly hot.
13. Y Tu Mama También (2001)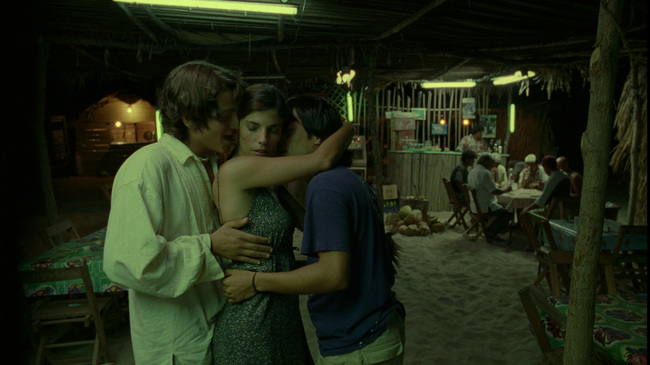 The lives of 17-year-old boys Julio and Tenoch are overrun by hormones and sexual desire. During the summer, the two friends embark on a cross-country road trip with a beautiful older woman who introduces them to a whole new side of life…and threesomes. One of the final scenes in the film features the trio getting down in a hotel room.
14. Mulholland Drive (2001)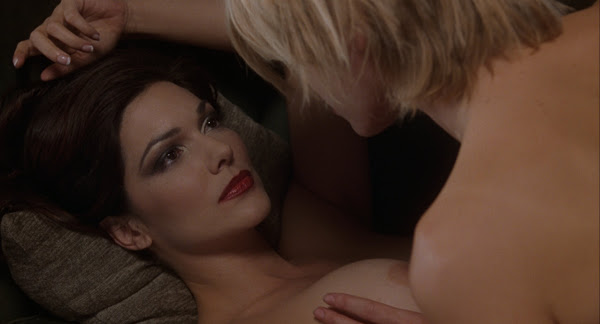 After a car crash survivor assuming the name Rita (Laura Elena Harring) loses her memory, she wanders into the apartment of Betty Elms who attempts to help her remember her identity. The pair find themselves wandering blindly into a past that is much darker than they expected. Rita and Betty also engage in two steamy topless sex scenes.
15. Secretary (2002)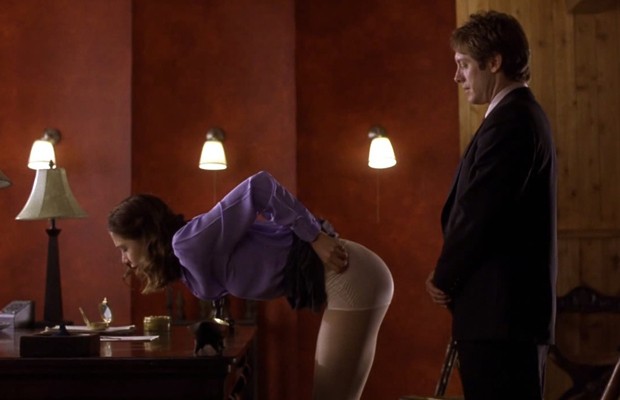 Long before 50 Shades made its debut, Maggie Gyllenhaal and James Spader brought the notion of a sex-positive BDSM relationship to big screens. One of the most memorable scenes, perhaps, is when Gyllenhaal dons a saddle at Spader's behest.
16. 40 Days And 40 Nights (2002)
When Matt Sullivan's relationship falls to pieces, he decides to go without sex for all of Lent—40 straight days with not so much as a wet dream, if he can help it. That is until he encounters the woman of his dreams. In one particularly erotic scene, Matt blows flower petals across Erica's naked body and she somehow achieves an orgasm without being touched.
17. Swimfan (2002)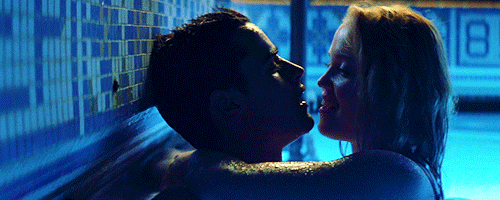 This early 2000s thriller follows the story of Ben Cronin (Jesse Bradford) who seems to have the perfect high school life until new girl Madison Bell (Erika Christensen) arrives and turns his entire world upside down. What starts off as innocent flirting, quickly becomes something much more intense. Their first encounter in the pool is easily one of the hottest sex scenes in 2002.
18. Unfaithful (2002)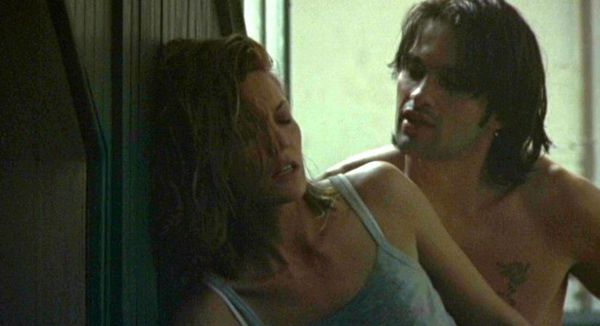 Fatal Attraction's Adrian Lyne directs this erotic thriller about the dark satisfactions of a sexual affair. Diane Lane stars as a cheating wife, alongside her on-screen husband, Richard Gere, who after learning of his wife's affair discovers an uncontrollable rage building inside himself. One of the hottest scenes features Diane Lane receiving oral in an empty movie theater.
19. Thirteen (2003)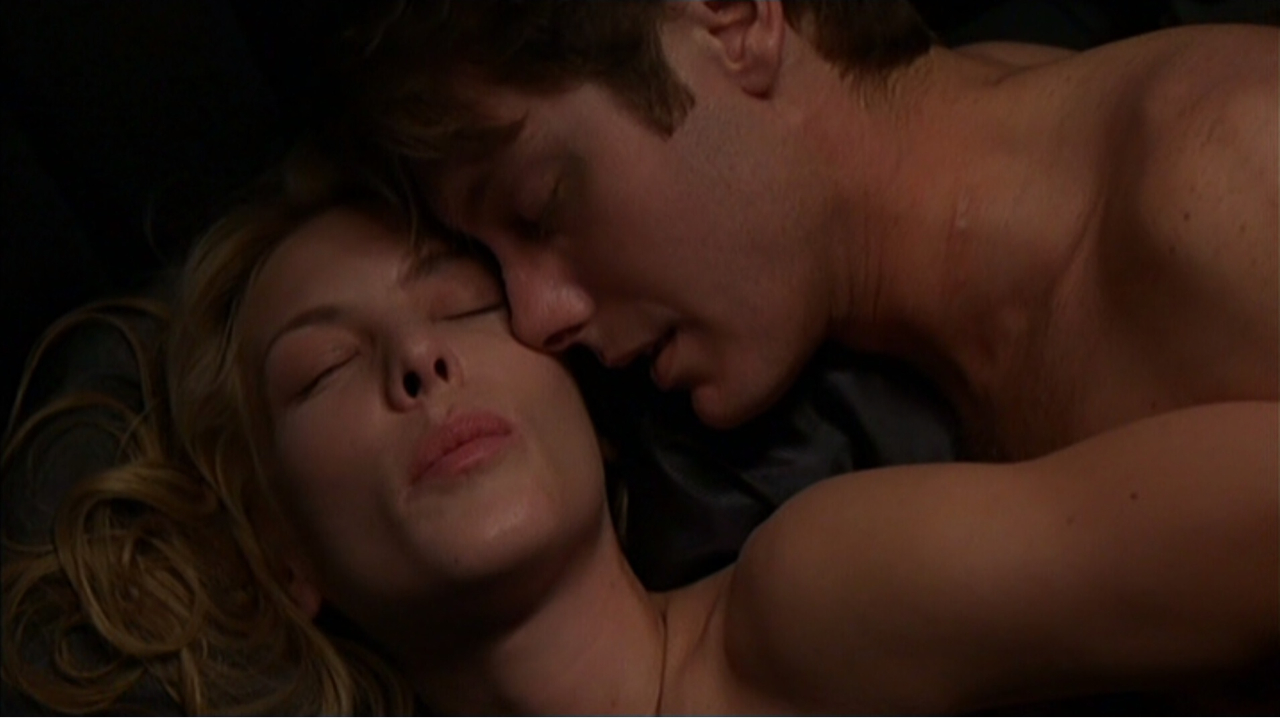 Tracy Freeland (Evan Rachel Wood) is an honor student who struggles with her home life. She befriends school queen bee Evie (Nikki Reed) who exposes her to the wilder side of life and encourages her to experiment with her sexuality.
More in sexy: