I think by now we all know the golden rule of the bathroom selfie by now: always check the background.
But what happens when the surrounding chaos seems normal to you?
This is the case with a selfie taken by Twitter user @Paula1Sophia, and it didn't take folks very long to jump all over it.
https://twitter.com/Paula1Sophia/status/999837388951171073
So, there's a lot to unpack here. For starters, let's drink in the full picture.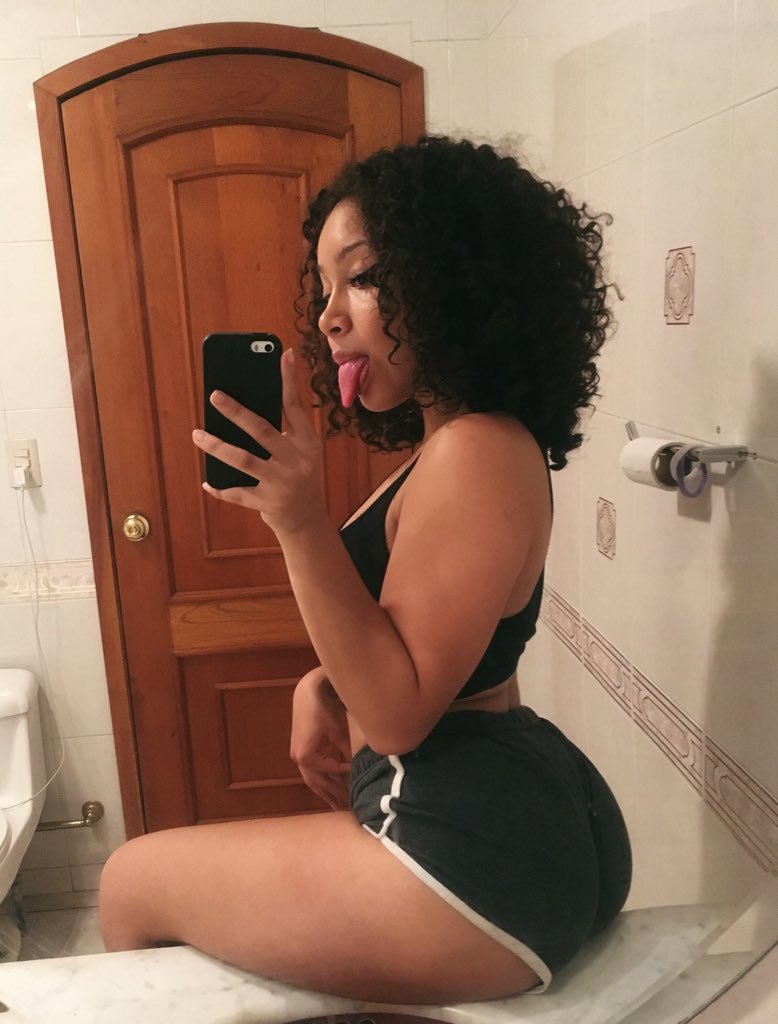 The most glaring and egregious design flaw in this bathroom has got to be the toilet paper roll placement.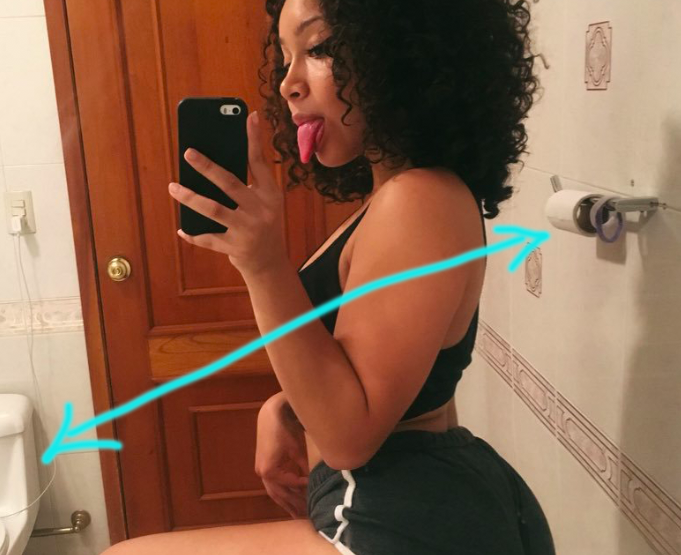 More like pic.twitter.com/pPFdAb9LOW

— Ultimate Kars (@BenDover_100) May 27, 2018
https://twitter.com/HtownBeast/status/1000726244890202113
Once you let that initial wave of anxiety pass, you're then hit with the tsunami. A towel rack…behind the toilet.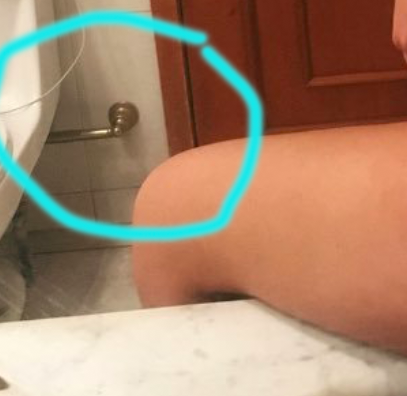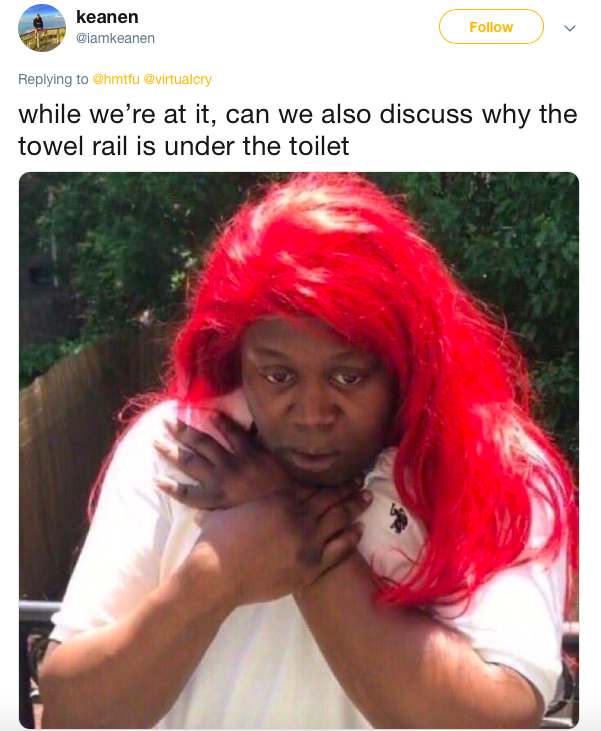 Then we have the outlet situated between the toilet and the door. You know what, I'm not mad at this one. I wouldn't mind charging my phone while I take a dump.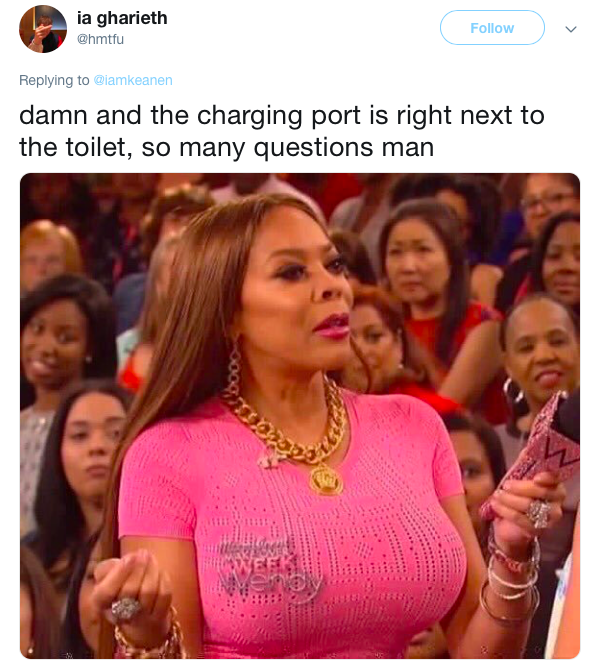 And WTF is up with that door?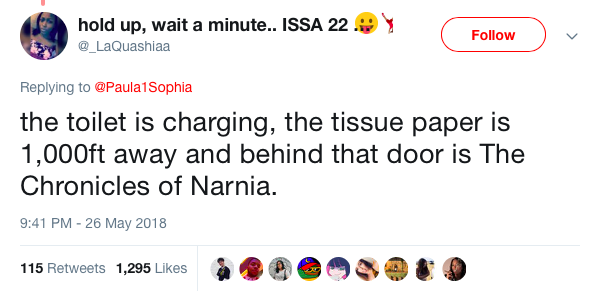 This bathroom is just one big hot mess.
Yo your bathroom's priorities are fucked up https://t.co/2Tx50jU8EX

— Phil Jones (@PhilJonesNFL) May 27, 2018
While you should always be checking the background of your selfies, it's just as important to take a step back and evaluate your surroundings, you know, in life. This woman is living like this LIKE IT'S NORMAL.
Sometimes all it takes is a handful of strangers on Twitter to set you straight.
More in Influencers: