21.
My grandmother and mum were really good friends with George Michael and Andrew Ridgeley from Wham! They got invited to concerts and got to sit in special seats etc. And a few years ago me and my family stayed with Andrew Ridgeley in his guest house in Cornwall for a weekend. But, they seemed to me like they stayed really nice to my grandparents and mum. And Andrew Ridgeley was very kind to my family when we met him.—u/Zaja123123
22.
I knew Cillain Murphy back in secondary school, we didn't go to the same school but mingled a lot. He was a few years older than me.

Dude was super quite, but really damn friendly. I remember when he was cast in 28 Days Later and people were pretty hype for him, but a good few people didn't think much of it. Once it came out though a lot of people changed their tune when they could see him actually act amazingly.—u/Scinos2k
23.
I went to high school with Dacre Montgomery. He was a dick with a huge ego in high school and I saw him recently when he came back to his home town and seems like hes still a dick with an even bigger ego now. I can't watch Stranger Things without rolling my eyes every time he comes on screen.—u/bpdontmesswithme
24.
My best friend is cousins with Tyler Posey. She said he was a sweetheart before his Teen Wolf days and he still is now—u/RedFawn00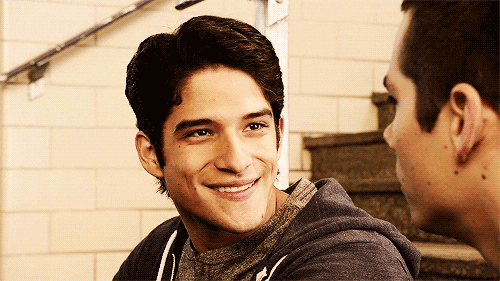 25.
I went to college with Joe Keery aka Steve Harrington in Stranger Things. He was my college boyfriend's suite mate and just the nicest guy. His hair has always been dreamy and amazing. Last time I saw him was at a viewing of the Hateful Eight after we graduated and he still made a point to come over and say hi!—u/piggieees
26.
My mom knew Seal as far back as when he was still trying to be an architect, and she says he was always really nice.

They didn't stay in touch, she moved away and they were never close, but she said he went out of his way to foster genuine connections to people before and after his music started to gain traction.

He always had star quality. Everyone from the most important person in the room to a janitor walking through would be drawn to him, and he'd engage with everyone in a way that really stuck. She always mentions that he was just a really sincere, deeply felt person.—u/tamiraisredditing
27.
When I was really young I'd go the reptile park, originally owned by Bob Irwin and passed on to his son Steve. Steve was always nice, would do all the lizard and croc shows, would hang out and chat afterwards. My dad would take me there occasionally and Steve would seem to remember us, treated everyone like an old buddy.

This was before he became famous obviously, and the small reptile park became the Australia Zoo. In my final year of high school I got in the zoo for work experience and they let me stay on. Steve was rarely there, and when he was he'd avoid guests (because they would swarm him and he'd get nothing done) but when I did run into him he was always super nice and still acted like that old friend.

Didn't say crikey nearly as much as you'd think. That's definitely something aussies say but he really played that up for the cameras as his catchphrase. Unfortunately he died later that year so… right up til the end he was just a lovely person—u/Sajiri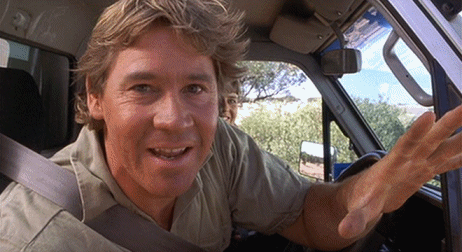 28.
I had a friend in high school whose cousin is Kendrick Lamar. He's said Kendrick's pretty much still the same guy, acts the same around friends and family, just with millions of dollars now.—u/RacistJudicata
29.
My dad was good friends with Will Smith before the Fresh Prince days – Will actually showed him the pilot before it aired. Fast forward however many years to After Earth and Will invited us on the set. His first words when he saw my dad 10+ years later was "the philly crew is back!" Both will and Jaden are the sweetest people you'll ever meet—u/SMP610
30.
My aunt was best friends with madona in high school stayed friends until she got famous and she turned into a completely different person in the worst way possible.—u/hannahk2345