Captain America has been very generous with his amazing body, allowing us all to ogle America's ass and handing out free tickets to the gun show. But over the weekend, Chris Evans released some images that did not seem to be intended for a general audience.
Page Six reports that Evans posted an Instagram video of himself playing "Heads Up" that appeared to have been filmed on his phone with the screen recording mechanism. He must have forgotten to trim the video because as the game stopped, it offered a glimpse of his camera roll.
Folks, Chris Evans has a picture of someone's erect penis on his phone. There is also a meme that features a picture of Evans's face with the words "Guard. That. P*ssy." written across it, which is objectively hilarious.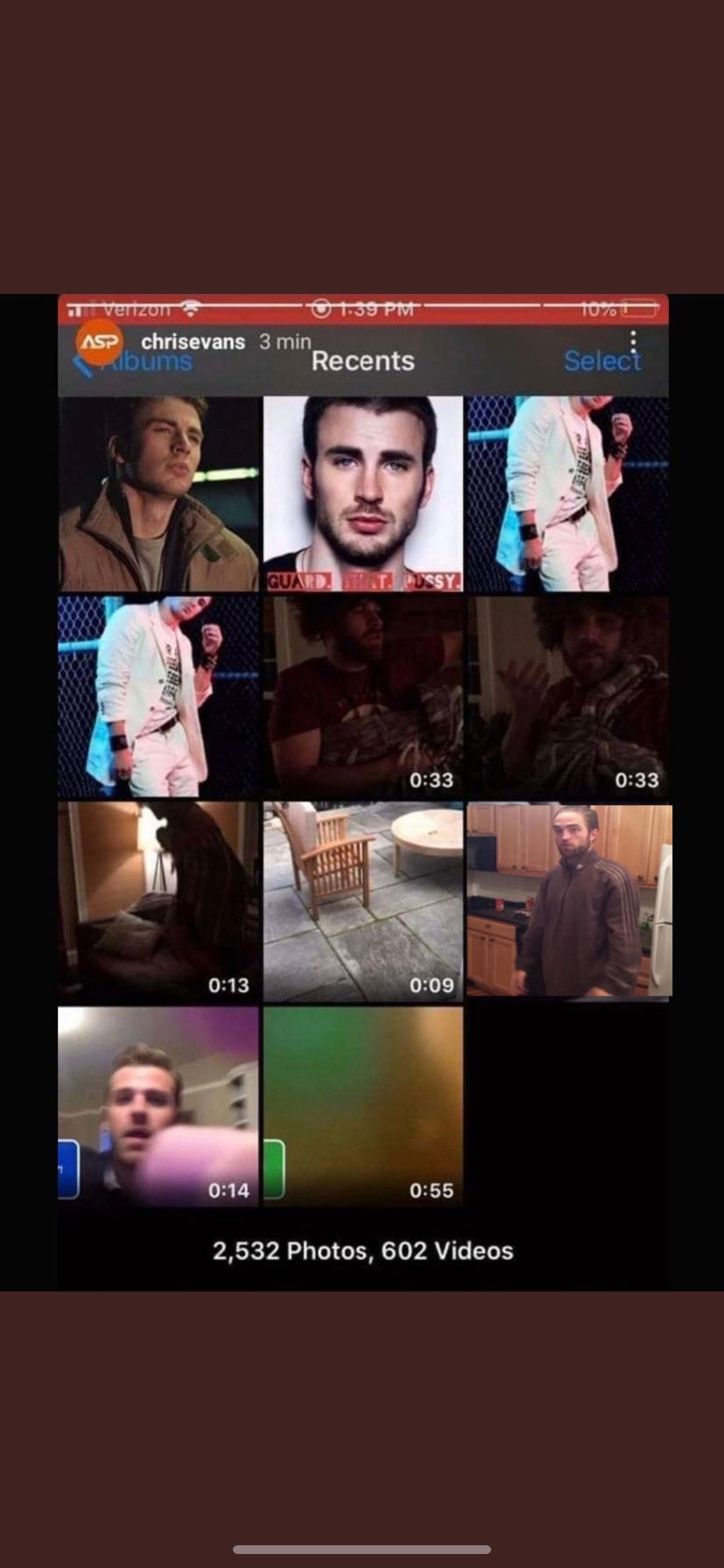 There's no way to know if that nude was of Evans or someone else, but there was certainly a lot of speculation. And admiration:
Chris Evans tripped omg I hope he's ok :(( pic.twitter.com/g1iDvCk5BA

— JΛMIΛ⁷ (@rmvhopee) September 12, 2020
Chris Evans' publicist opening her phone pic.twitter.com/gcTWCE4fOv

— (@mathewrodriguez) September 12, 2020
the avengers group chat after the chris evans leak yesterday pic.twitter.com/BM2OegfQNm

— ariana (@capsheroes) September 13, 2020
I'm sure Evans is embarrassed, despite the compliments this image is receiving, but I'm guessing it's not all bad because his celebrity friends have started to comment about it online. I doubt they would do that without his permission. Mark Ruffalo started, writing, "[email protected] Bro, while Trump is in office there is NOTHING you could possibly do to embarrass yourself. See… silver lining."
.@ChrisEvans Bro, while Trump is in office there is NOTHING you could possibly do to embarrass yourself. See… silver lining.

— Mark Ruffalo (@MarkRuffalo) September 13, 2020

Which others commented was unnecessary. Just send him a text of support! An emotional jockstrap.
View this post on Instagram
That's why I think Evans has a slow roll-out penis pic acknowledgment plan. My theory is upheld by a tweet from his brother, Scott Evans, who jokingly asked if he'd missed anything by being off social media over the weekend:
Was off social media for the day yesterday.

So.

What'd I miss?

— Scott Evans (@thescottevans) September 13, 2020
Okay, we still have quite a few Avengers to hear from here before Evans himself speaks up. But here are Chrissy Teigen's thoughts on what types of images can randomly end up in a camera roll:
I know you can change the settings but I like it. Tons of pics of the kids between families, easy when it saves. It just means that every once in a while there is a crazy random meme I don't recall in my roll!

— chrissy teigen (@chrissyteigen) September 13, 2020
Yup. Just the boys' chat sharing their dongs, could belong to anyone!
More Chris Evans: