Chrissy Teigen has been recovering from surgery for endometriosis, a condition that causes the uterine lining to grow on the outside of the uterus instead of the inside.
It's pretty painful and gets worse around the menstrual cycle. Teigen has been having issues with the condition besides pain, stating that she was experiencing contractions that reminded her of the sensation she had when she was pregnant.
Teigen miscarried last fall, and said on Twitter that she still feels like her baby Jack is inside her at times:
look at this 😩 I'll pretend it's him saying hi – it never stops. pic.twitter.com/5FKSE3g8cG

— chrissy teigen (@chrissyteigen) February 3, 2021
She also asked people about recovery from endometriosis, jokingly asking if she will feel well enough to make soup:
can anyone tell me their experience after endometriosis surgery? what is the recovery-difficulty level? like can I make soup after

— chrissy teigen (@chrissyteigen) February 3, 2021

It seems like the answer is no. In an update, she shared a video of her heart-bandaged scars, saying, "I'm OK, I'm home now. I'm all numbed up."
I know kids are extremely antsy beings normally but they absolutely absolutely flail, high kick and tornado more when you tell them to be careful around your healing body?? they feel the calm energy and they MUST fuckin break it STAT!

— chrissy teigen (@chrissyteigen) February 5, 2021

"This a toughie," Chrissy said. "My whole belly got numbed. It's gonna be numb for like, a couple days … It makes it hard, every little cough and stuff. But it is truly still better than the contractions and the pain of endo."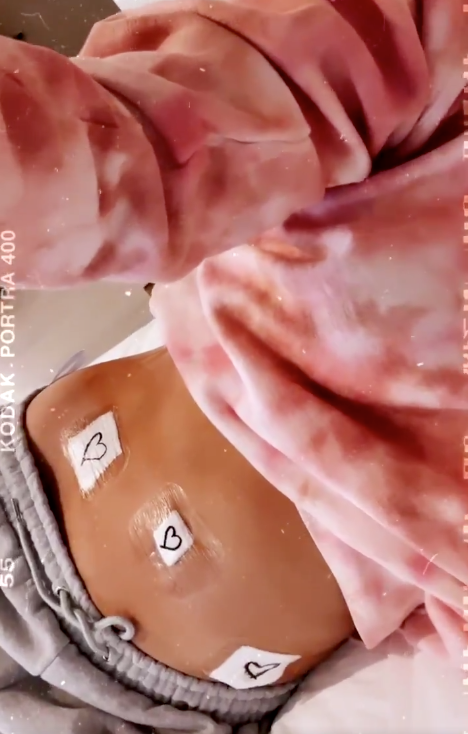 On Valentine's Day, Teigen shared even more, posting a photo of herself to her Instagram stories showing the scars uncovered on her belly and the anchor scars from where her breast implants were removed last year: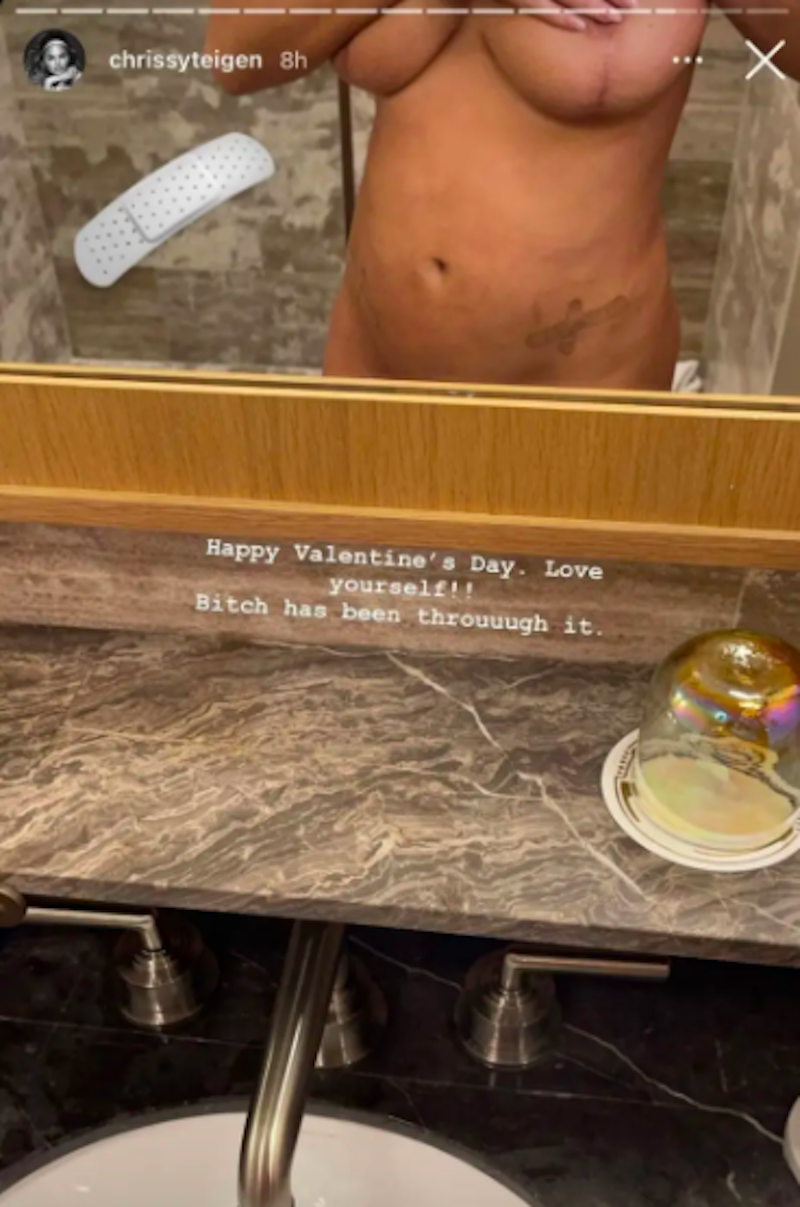 "Happy Valentine's Day," she wrote. "Love yourself!! B-tch has been throuuugh it."
As a model, Teigen has never been shy about showing her incredible body, but her openness about the challenges that body has faced has meant a lot more to her fans. She was quite open about her implants, explaining why she was tired of carrying them around:
And she's being open again about her strange allergic reaction to an orange peel that looks like lip filler:
But as Teigen herself says, we know that if she got lip filler, she'd definitely tell us.