As the defamation lawsuit trial against Amber Heard by Johnny Depp wears on, the Pirates of the Caribbean actor has been giving his testimony alleging that he did not abuse his ex-wife as she suggested in a Washington Post op-ed. The trial has captured the attention of much of the public with people taking sides and watching the proceedings closely, analyzing the evidence, and forming very strong opinions, or as the kids say, "hot takes."
Watch how actor Johnny Depp concluded testimony in his defamation trial against ex-wife and fellow actor Amber Heard. Depp is suing Heard for $50 million. @JeanCasarezCNN has the story: https://t.co/AJptefE05n

— CNN (@CNN) April 26, 2022
It would appear that at this point in the years-long battle between these two movie stars, each accusing the other of committing domestic violence, most people are on Depp's side and believe Heard to be the sole or primary abuser. Heard accused her ex-husbands of hitting her in their divorce filings in 2006, and Depp now alleges that he lost work due to everyone assuming she was referring to him when she called herself a symbol of domestic abuse survivors.
Depp was confronted on the stand with text messages and recordings referring to Heard's "burnt corpse" and talking about how he would kill her with friends, but he dismissed these past statements as things said in pain or as a form of dark humor. At the same time, other recordings played during the trial have Heard seeming to admit to repeatedly hitting Depp as she disputed the claim that her hits could be called punches and called him a "baby" for complaining about being hit.
In a new recording, Heard seems to mock the idea that anyone would believe he was a victim of domestic violence.
"Tell them, I, Johnny Depp, I'm a victim of domestic abuse … and see how many people believe or side with you," she said.
It's all ugly no matter how you slice it, but if you look for reactions on Twitter, you'll probably find that the vast majority are now in the favor of Johnny Depp, with many deeply convinced that he was the victim and calling for punishment for Heard. It will be up to the jury to decide this case, and it could still go either way, but the court of public opinion is loud and clear.
1.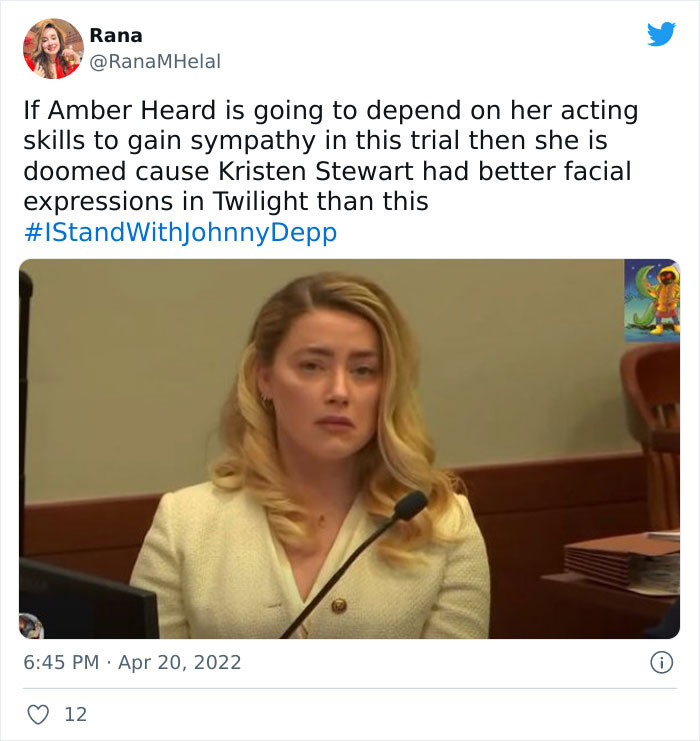 2.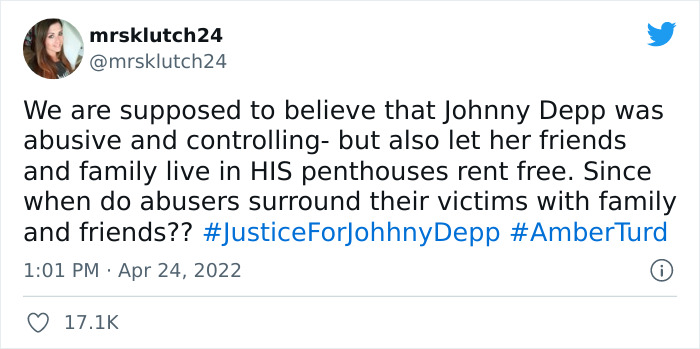 3.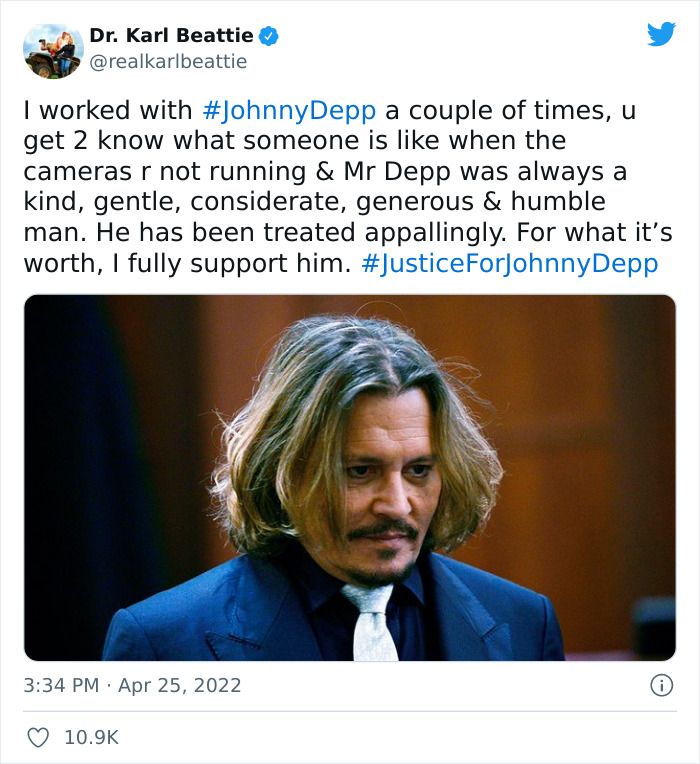 4.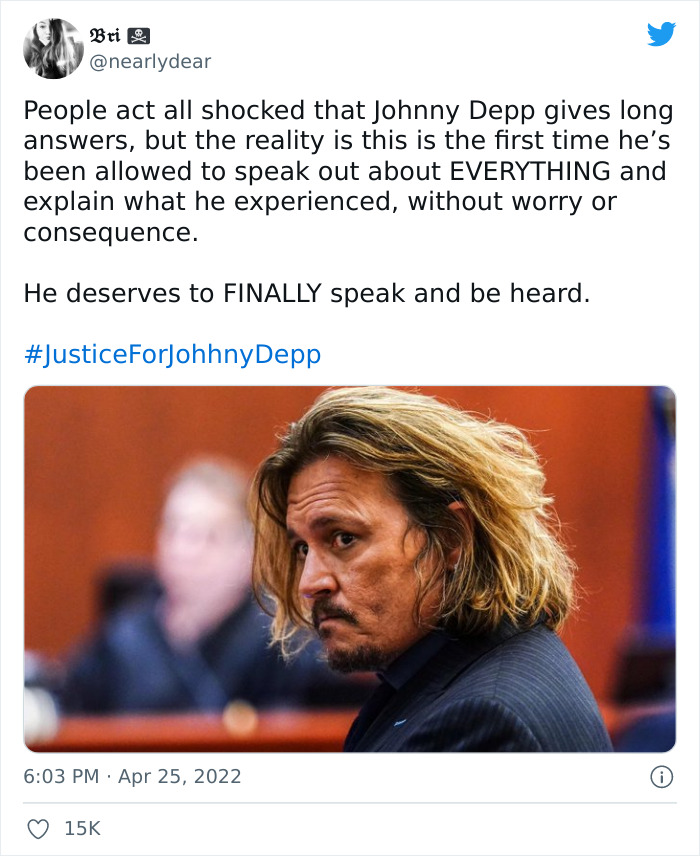 5.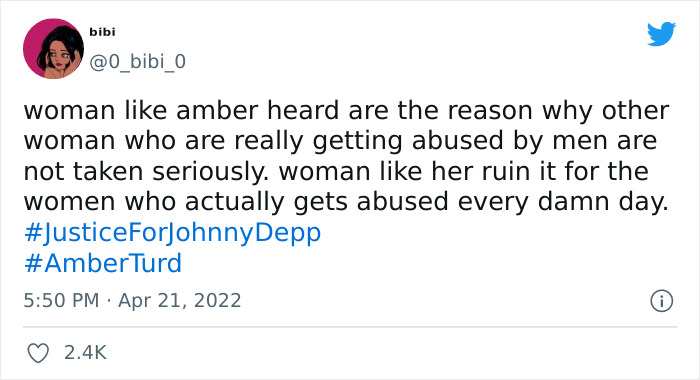 6.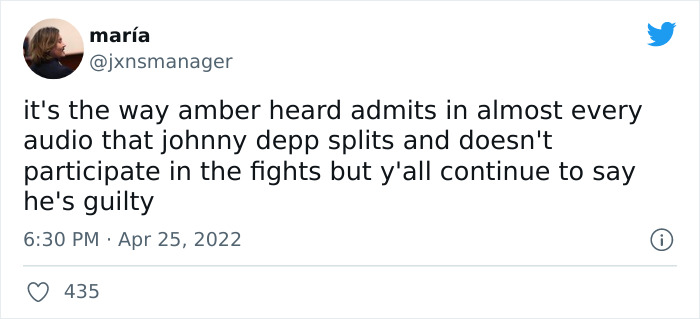 7.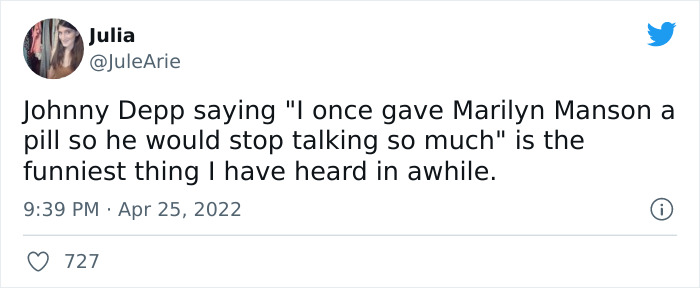 8.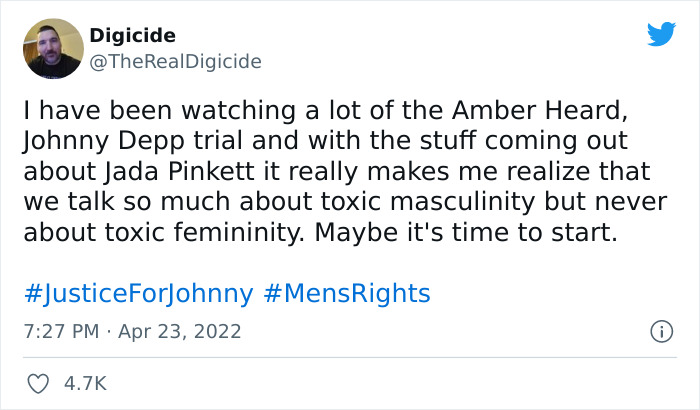 9.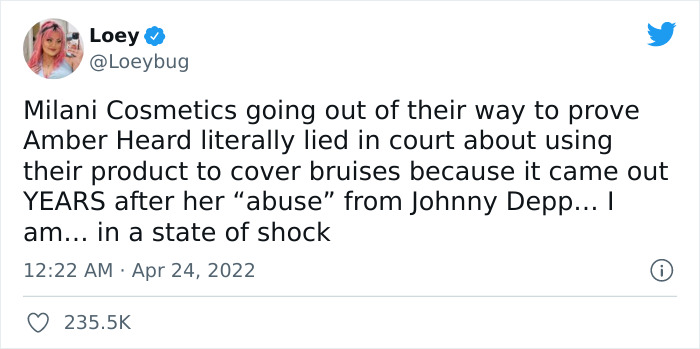 10.
11.
12.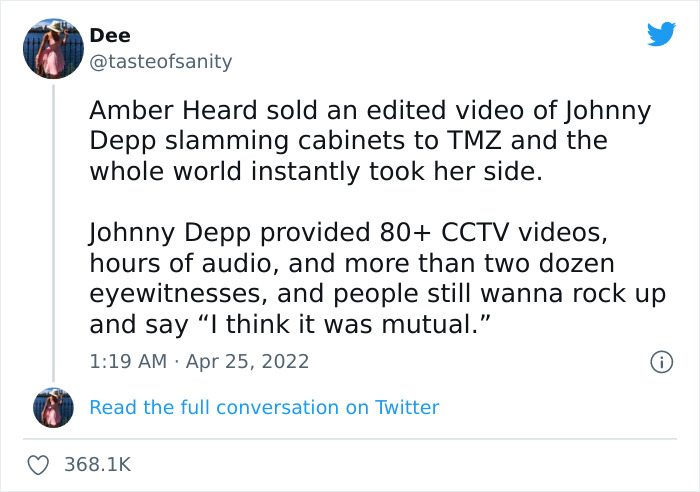 13.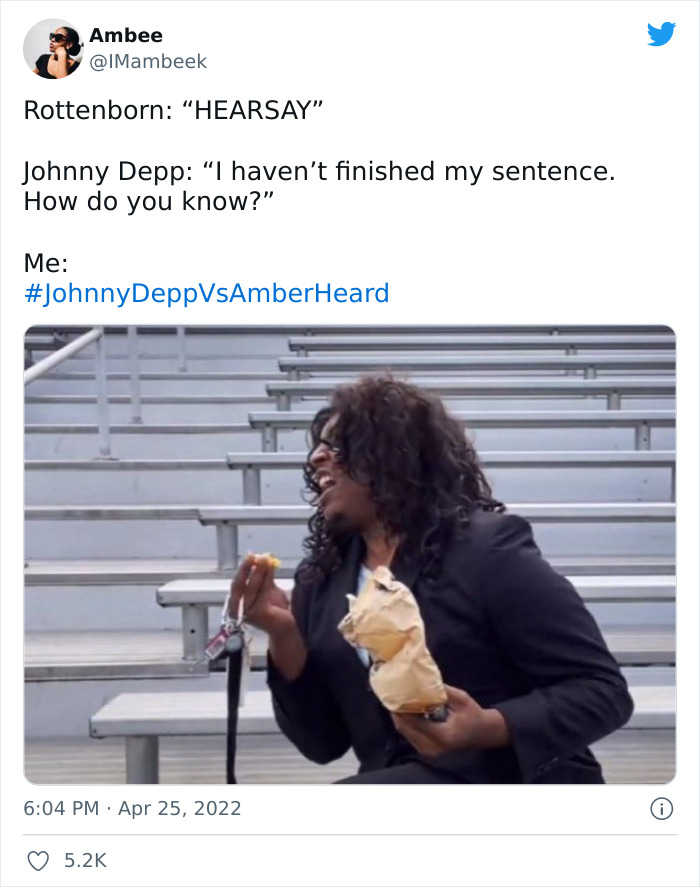 14.
15.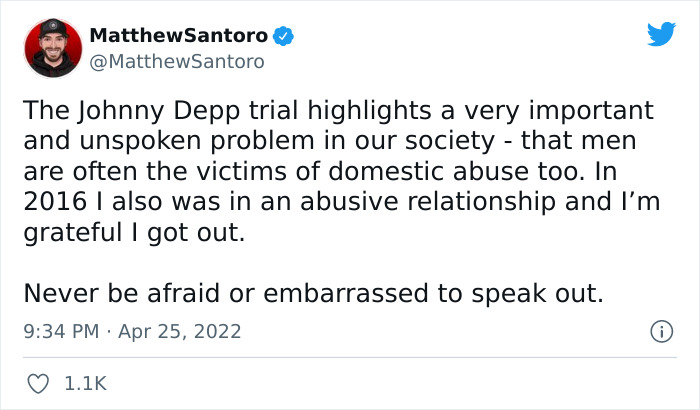 16.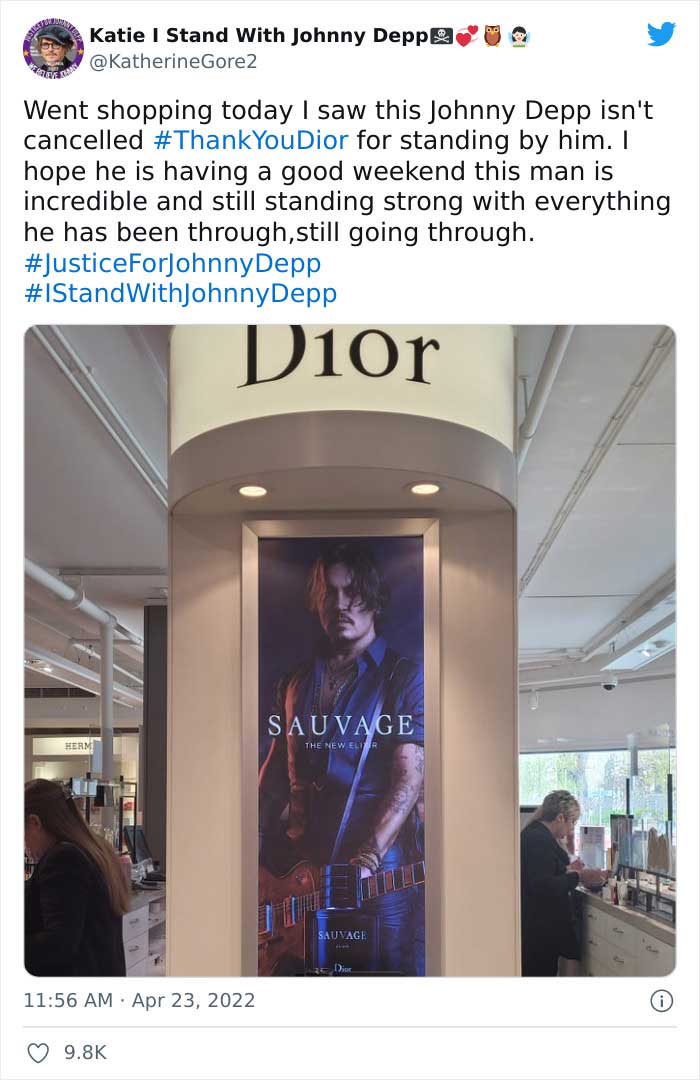 17.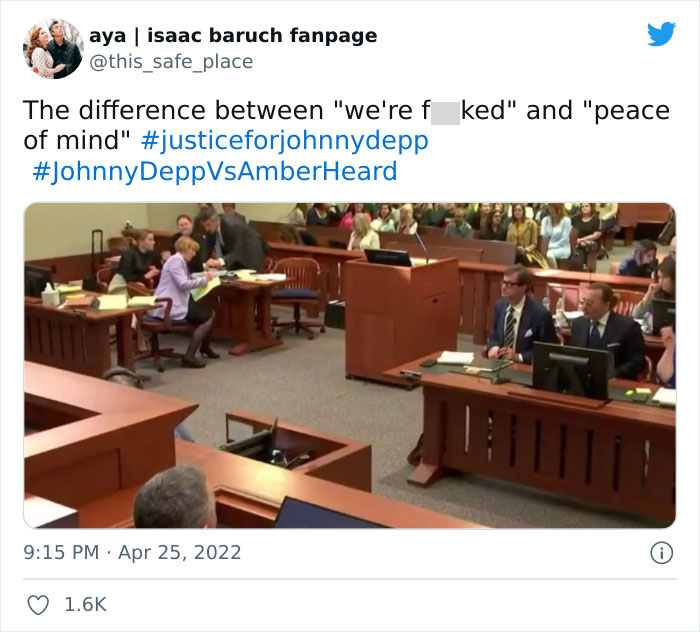 18.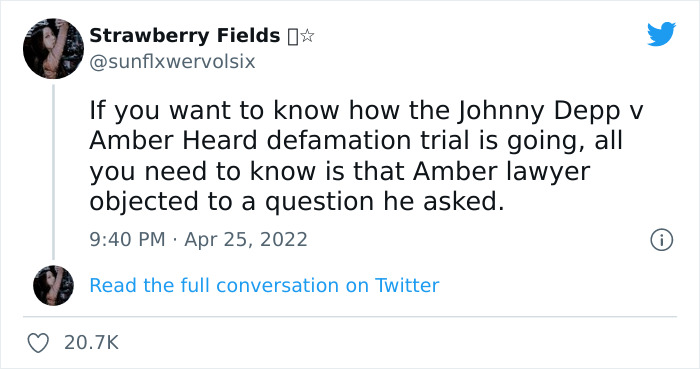 19.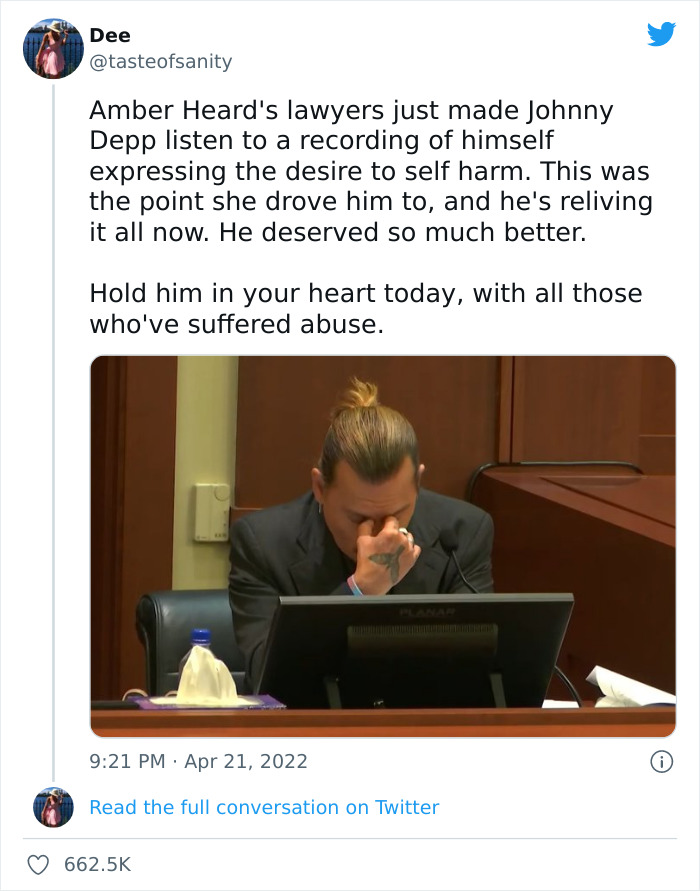 20.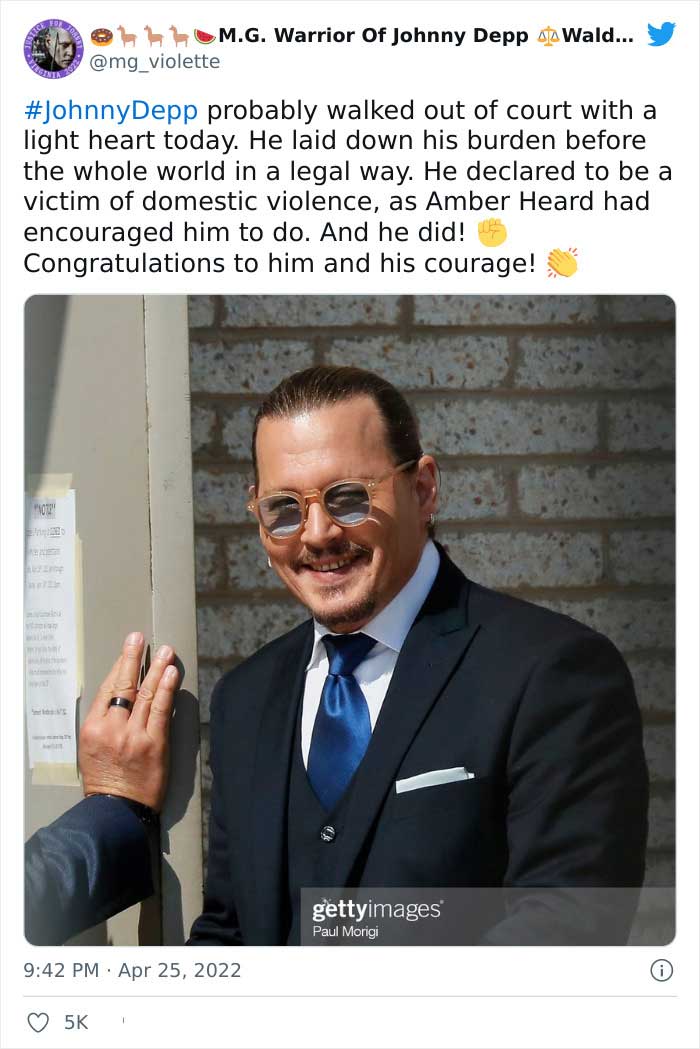 21.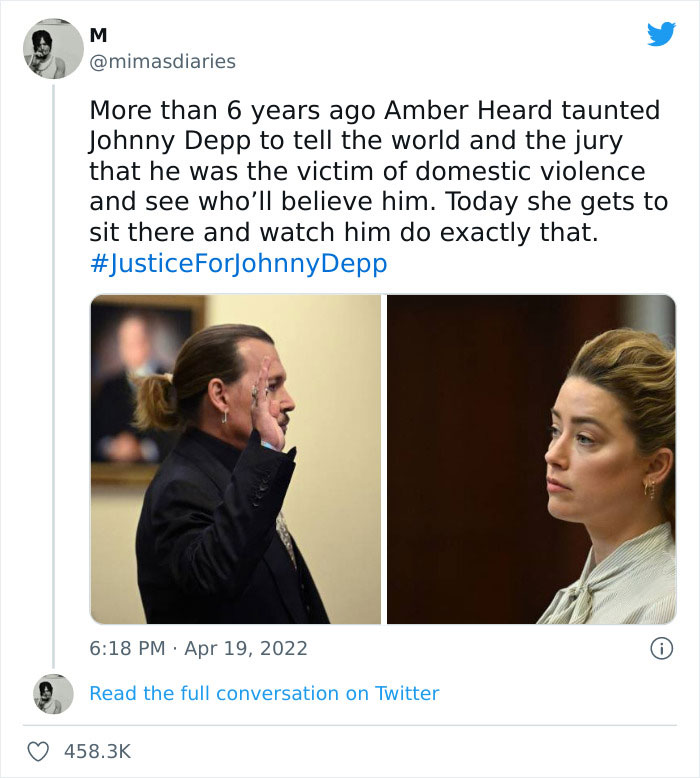 22.
23.
24.
25.
26.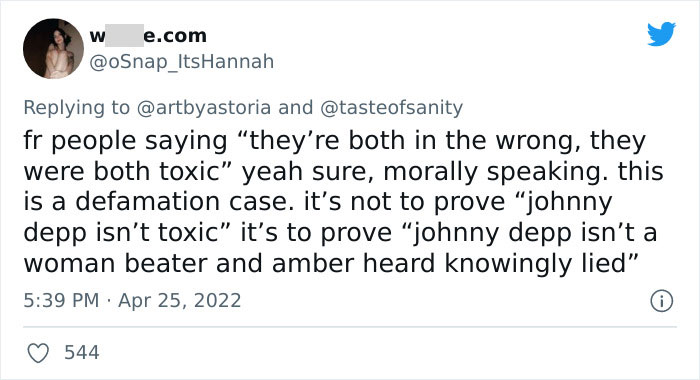 27.