Dr. Phil became famous for a certain brand of exploitative public therapy. While some of his advice is common sense that people need to hear, they probably don't need to hear it on broadcast television. But television makes money, and Dr. Phil is a multi-millionaire. If he has trouble sleeping at night, it's probably just because the pile of cash he rests on is lumpy.
Just kidding! Dr. Phil doesn't sleep on money. He apparently sleeps in a bedroom designed to look like an airport in Las Vegas with no TSA. His $5.75 million dollar mansion is on sale, which means the plebes can gawk at pictures of the inside of Dr. Phil's house. And it looks absolutely wild, as Los Angeles Times reporter Daniel Miller pointed out on Twitter:
Look at Dr. Phil's house. (It's for sale for $5.75 million.) pic.twitter.com/aFhR1VwqPj

— Daniel Miller (@DanielNMiller) January 2, 2020
There's the Lord of the Rings meets Night at the Roxbury home bar: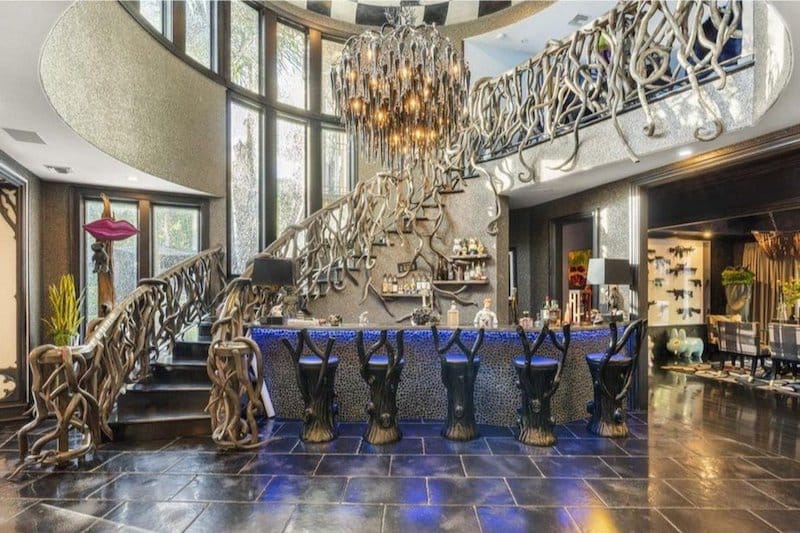 An elegant gun room slash family dining room, with a splash of anime-inspired figurines: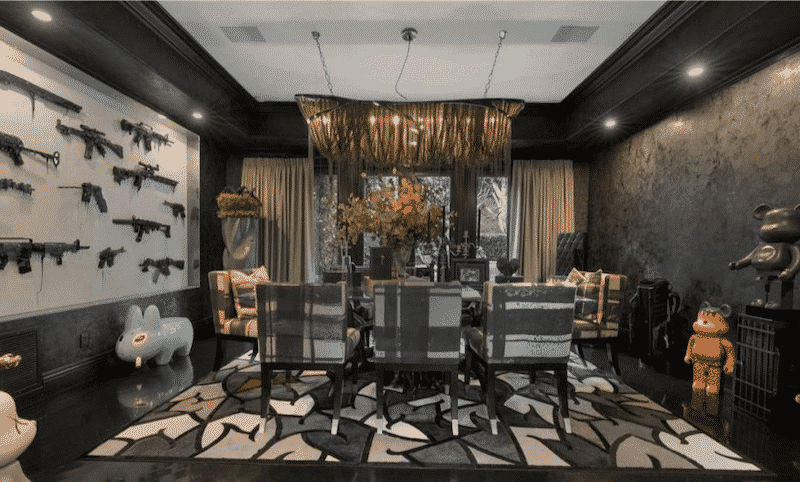 A blue billiards table overseen by yet more creepy mouse figures:
And a chair in the foyer that it is hilarious to imagine Dr. Phil attempting to sit in: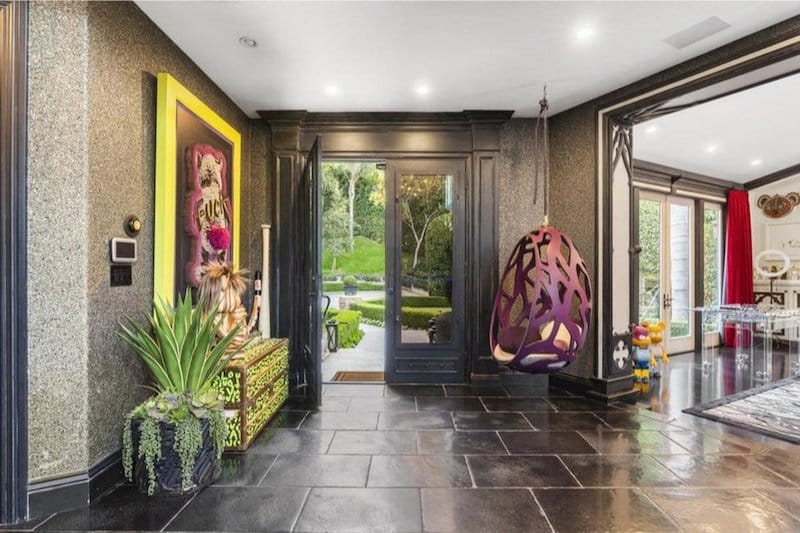 Look, money can't buy taste, but in this case, money seems to have actually murdered taste.
According to the Los Angeles Times, Dr. Phil doesn't even live here anymore. he bought the house in 2007, and it's currently lived in by only his son, Jordan McGraw. He sits alone at the dining table, staring at the AK-47s, wondering what to do with his life now that his palace is being sold out from under him.
People are loving this glimpse into the internal workings of the Dr. Phil's house and mind. Never has interior decorating made so many people question the use of therapy:
And then set on fire.

— Cassandra_Paige (@Cassandra0Paige) January 3, 2020
Seriously. My first thought was this guy needs therapy.

— CalifMtnGrl (@CalifMtnGrl) January 3, 2020
If PTSD were a house.

— Cecelia Kathryn Faith🧚🏼‍♀️ (@ScionFaerie) January 3, 2020
I have so many questions that don't even involve the guns pic.twitter.com/x0KdBjyea2

— J.J. (@JJ_J0NE5) January 2, 2020
why does dr phil live in some instagram hypebeast mecca https://t.co/C7Mr43qwlG

— jordan (@JordanUhl) January 2, 2020
Dr. Phil's house looks like NRA lobbyists dropped a bunch of acid then designed a Cheesecake Factory. https://t.co/2O17GfOIqy

— Adam Best (@adamcbest) January 3, 2020
Dr. Phil's house looks like if the Temple of Doom had a lobby bar pic.twitter.com/ZORcW8sOTI

— Dan Amira (@DanAmira) January 3, 2020
Dr. Phil's house looks like it needs a Xanax and intense psychiatric counseling #drphil https://t.co/26mfOCNJtD

— Meredith (@meralee727) January 3, 2020
We already knew Dr. Phil is a messy bitch who lives for drama, but folks I was so distracted by the staircase of snakes that I didn't even process the wall of rifles https://t.co/q8PJFUJWZt

— andi zeisler (@andizeisler) January 3, 2020
dr phil 100% murders people for sport https://t.co/mSmumxtkwv

— caitie delaney (@caitiedelaney) January 2, 2020
I see everyone talking about the guns on Dr. Phil's wall but what about this painting pic.twitter.com/R20fBzRT6M

— Kaleb Jarrell (@MrBubblezXD) January 3, 2020
dr. Phil's house fails the vibe check https://t.co/UyLzem5Azs

— ♡ snitchery ♡ (@snitchery) January 3, 2020
The reality is that this is just how the ultra-wealthy live—like they'll never be held accountable for their crimes against wall art. Now, just imagine what the house Dr. Phil actually lives in looks like.
More really, really bad interior designs: