Britney Spears is one of the most well-known pop icons in the world, and she's had to endure living most of her life in the spotlight. A few years ago, the hashtag #FreeBritney was circulating as fans tried to circulate the idea that Spears was being essentially held captive by her father under a conservatorship that allowed him to control Spears movement and all of her money. Now, Free Britney 2020 trending.
As the public witnessed, Spears did have some very public mental health crises. Since then, however, she has stabilized…but the conservatorship has not lifted.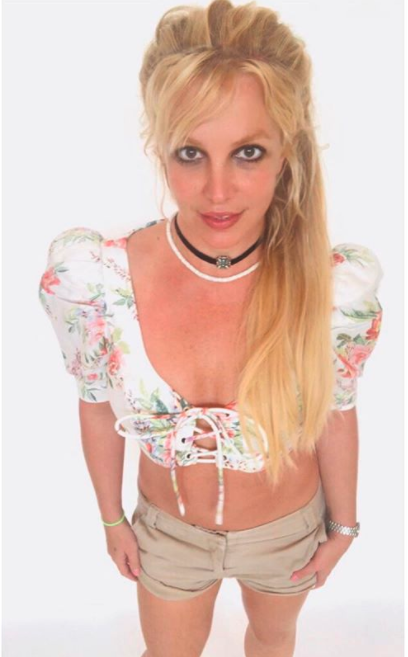 Instagram account Diet Prada, which is known for its harsh takes and exposing celebrity BS, recently posted a long series that explains the Free Britney 2020 campaign and why one of the richest pop stars in the world has few of the freedoms you might think.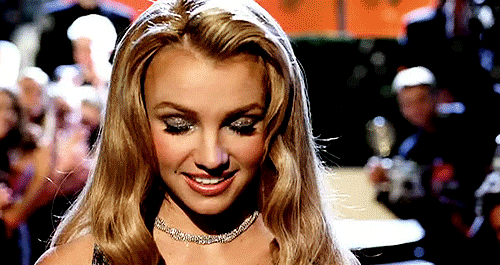 "I know some people's instincts might be to not take this seriously or laugh because the world has made a joke of her existence to a certain extent," Diet Prada wrote in the caption, "But this is a woman who is denied access to her own children, finances, and any control over her own life. The law is corrupt and so are the middle-aged men who are ruining a thriving, successful woman's life."
They then remind us that Britney Spears has a court hearing about her situation on July 22nd.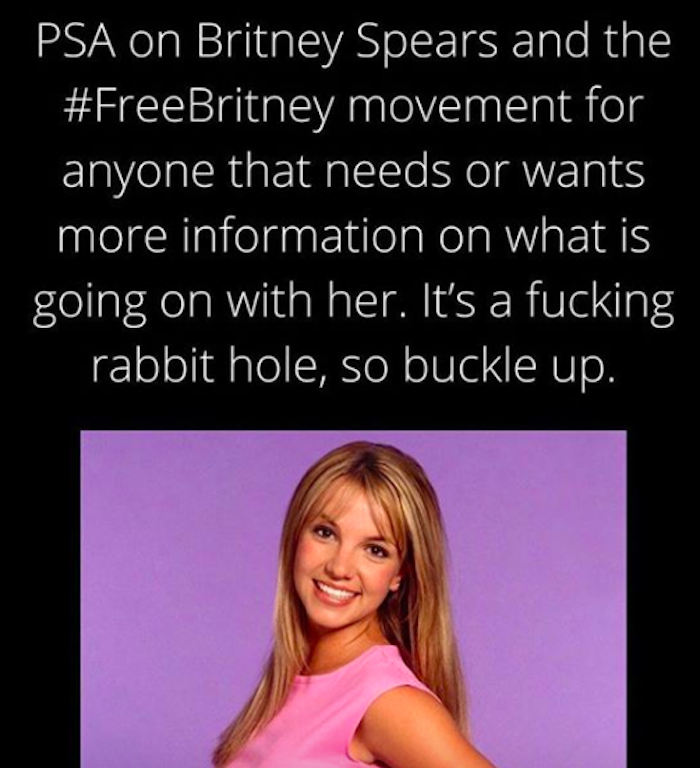 They start by explaining that Britney was a child star at four-years-old on Broadway then joined the Mickey Mouse Club. When she came out as a solo artist, she was voice-trained to sing differently because her record label didn't like that she sounded similar to Christina Aguilera which has been damaging to her vocal cords. This is an unconfirmed but popular conspiracy theory that has been around since at least 2017.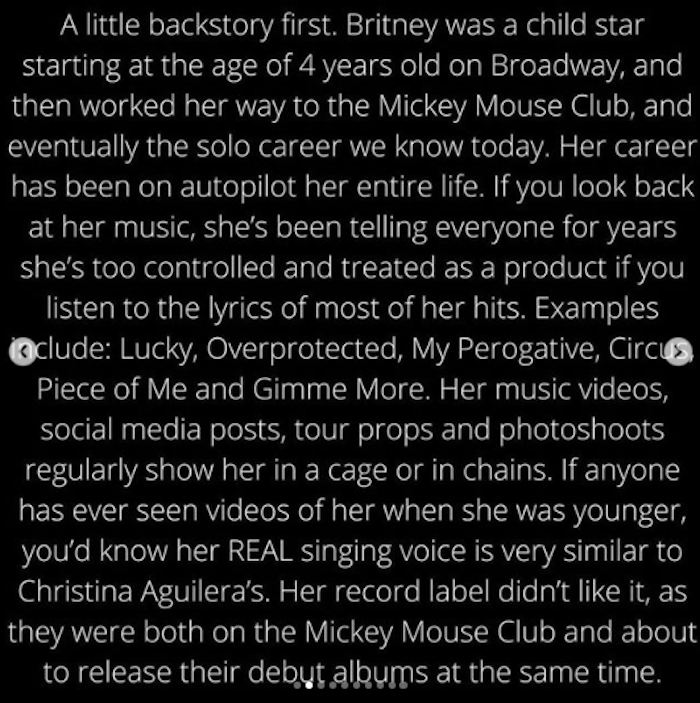 Britney's music and videos frequently reference being caged and suppressed. The post goes on to say that in 2006, she reportedly wanted to make an acoustic album in her real voice, but her label stopped her. The Instagram post alleges this is part of the reason she rarely sings live anymore, if ever.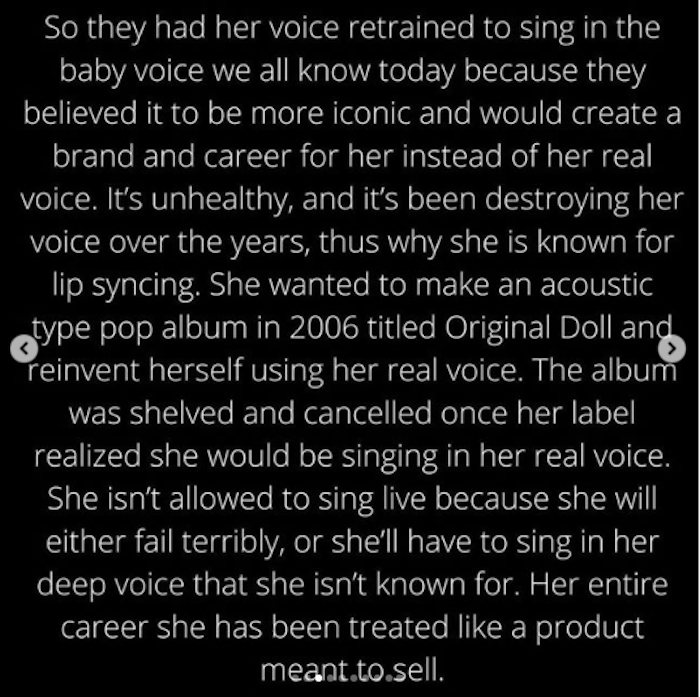 Then they got into her meltdown in 2007, when she had two young kids and was constantly being chased and harassed by paparazzi.
Spears was hospitalized twice and her dad petitioned to be a temporary conservator until she was mentally stable. And about two months later, it seemed like her career was taking off again. She appeared on TV, toured, and released new videos. But her dad didn't give up his power over her.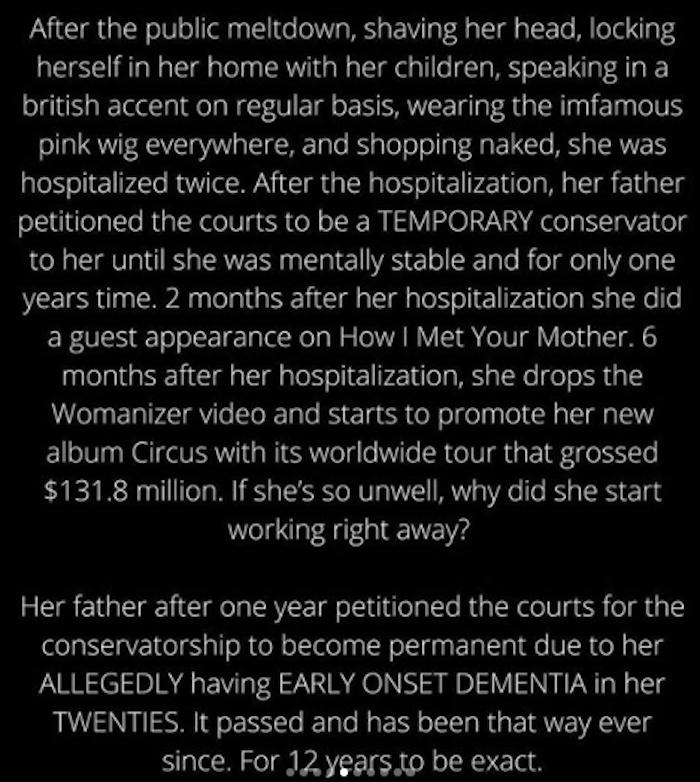 A conservator has an enormous amount of power. These are the things Spears allegedly cannot do without permission: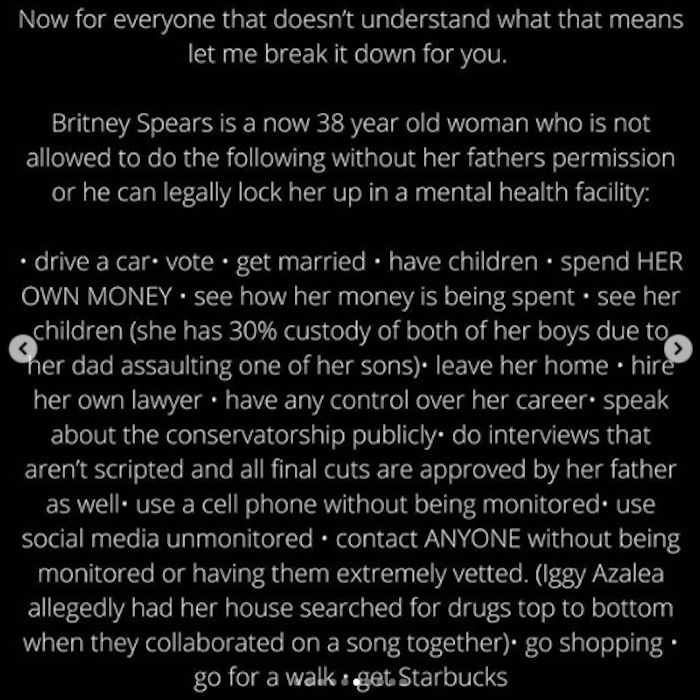 Diet Prada asks why Spears is being controlled like she isn't a functional adult, yet still working like one—and making a lot of money under her father's control.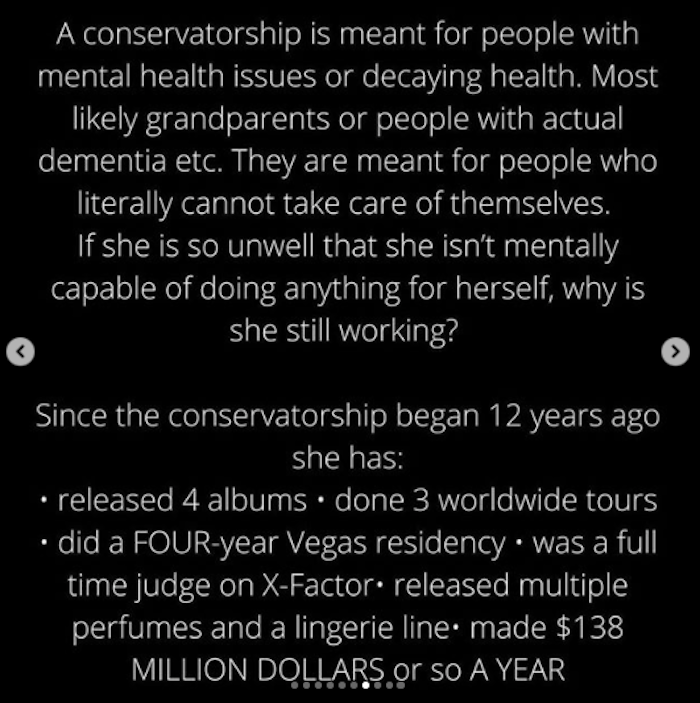 And if she steps out of line, she gets punished: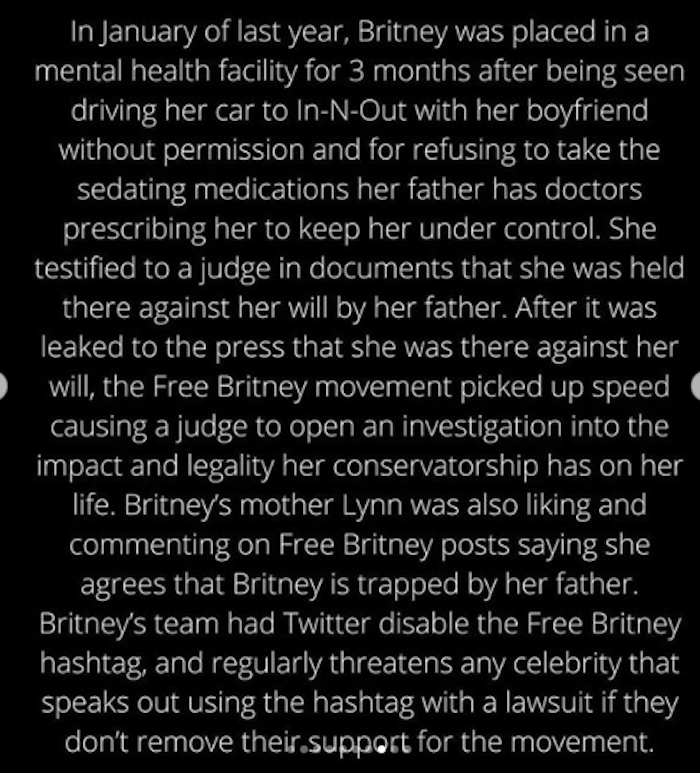 According to the viral post, Spears even has to pay her dad a salary: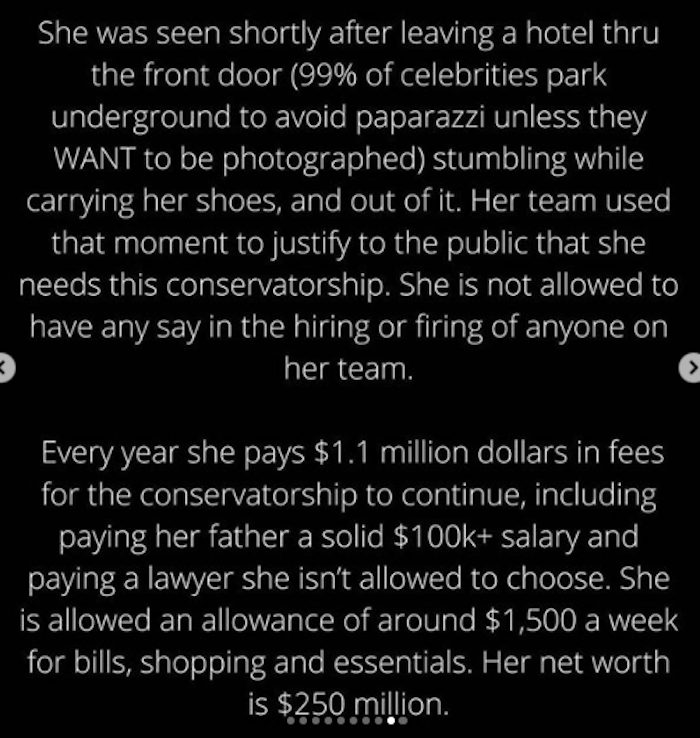 People have been laughing about Spears' weird Instagram presence for years, and it is weird. Diet Prada says it's also all she's really allowed to do: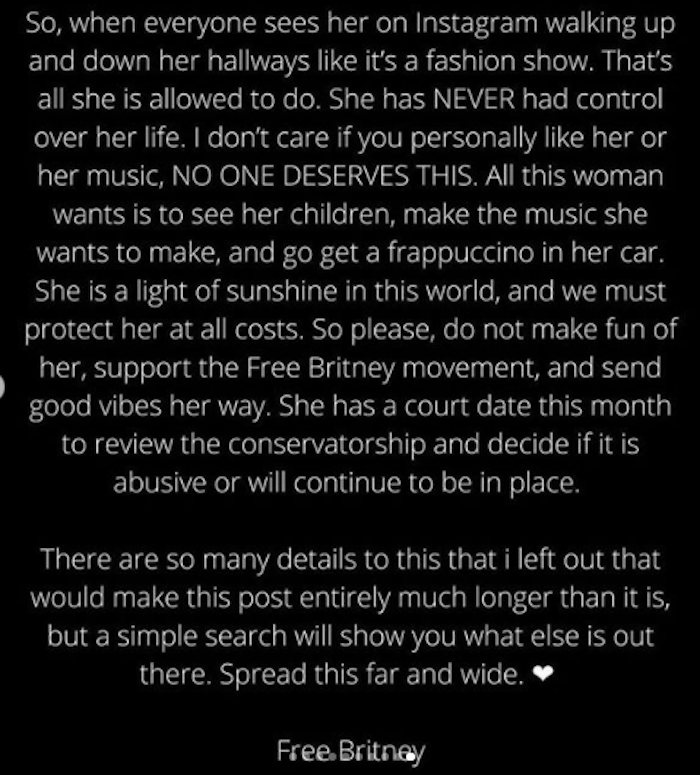 That's a lot to take in, but there is more. Fans have suggested that Britney tries to communicate through her posts. In a TikTok she posted during Pride Month, a fan commented, "If you need help wear yellow in your next video."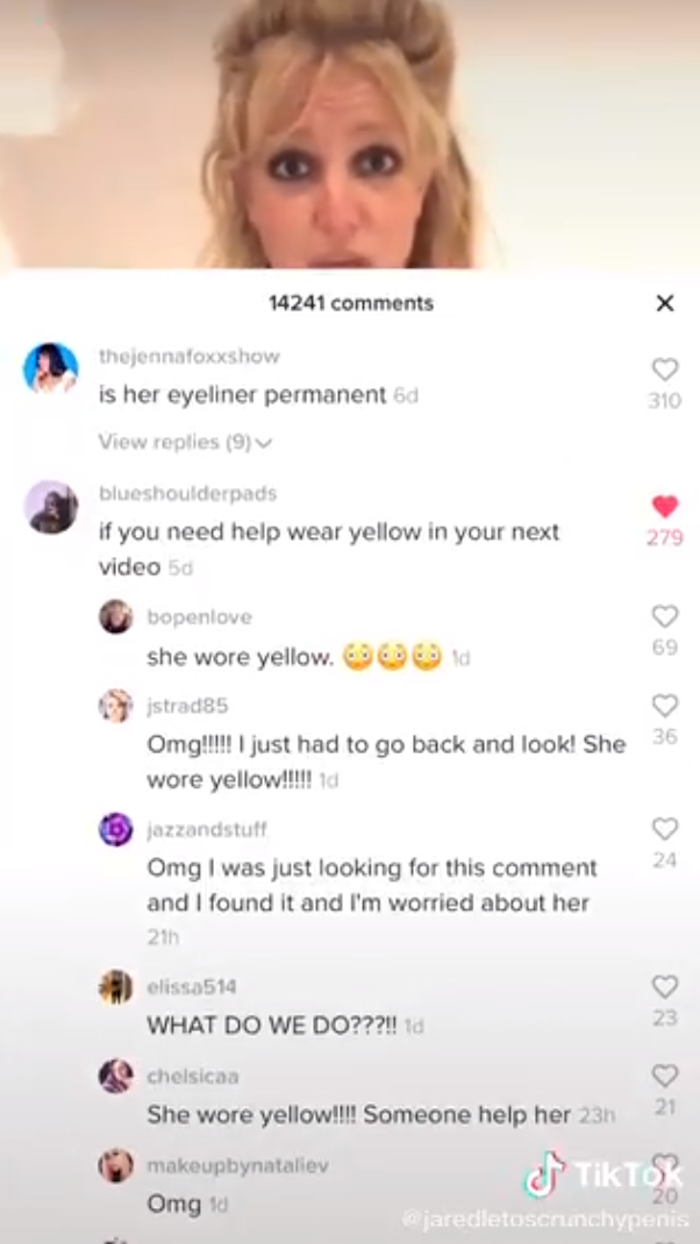 And in her next TikTok, she was wearing yellow:
And that inspired more people to make TikToks explaining her situation:
wait … holy shit pic.twitter.com/3XOLnIM1oV

— ryan (@CHEETAHDEMA) July 5, 2020
And it's also been suggested that her boyfriend is actually one of her handlers, based on a clip where he reminds her to her smile while working out in a video:
Whatever might really be happening, this is not the life of a happy young woman who has money and opportunities at her fingertips. Free Britney 2020 for real.
More Britney Spears: