Moms and moms-to-be cannot do anything right. People are always watching, scrutinizing, ready to criticize and shame.
"Why isn't your kid in a hat, it's cold."
"How could you let your kid look at screens?"
"You shouldn't be doing (these ten million different things) while pregnant."
It's infuriating. And it happens to every mom.
Take Hilary Duff, who is now being criticized for dyeing her hair while pregnant.
Duff recently shared a picture of herself on Instagram sporting a super cool new look—light turquoise hair.
"Well . . . you guessed it," she wrote on Instagram. "The minute I got home from New York, I needed a change."
Hilary Duff, who is married to Matthew Koma and has two children, continued, thanking her friends, Nikki Lee and Riawna Capri at Nine Zero One Salon, who gave her the new look, saying they, "love me a lot. 1- for saying yes to another crazy change this late in my pregnancy (at least I didn't cut bangs!) and 2- it took all damn day!"
"I swear this doesn't mean I'm having a boy…my mom thought I was trying to tell everyone something!" she said.
Folks had things to say about how Duff is basically murdering her baby by dyeing her hair, using antiquated information about how hair dye contains toxins that might be harmful.

However, that information is not accurate.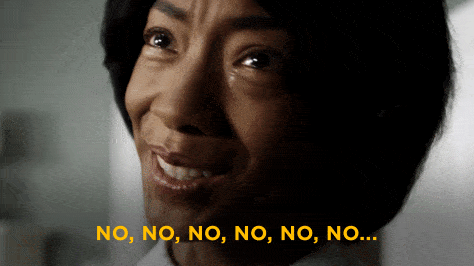 According to American Pregnancy, "Most research indicates the chemicals found in both semi-permanent and permanent dyes are not highly toxic and are safe to use during pregnancy."
Pregnant people, have fun! This is hard work!
Featured image: Instagram