On Sunday, the Golden Globes aired and like many things in the past year, it looked a little different than usual.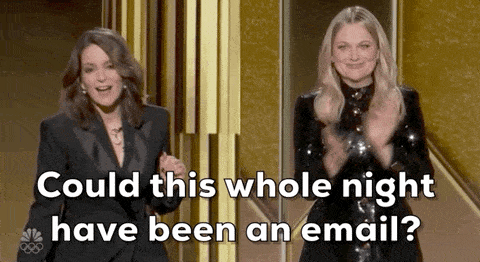 Most people came into the event via Zoom, or some other streaming platform, and a lot of them didn't make any effort to hide it.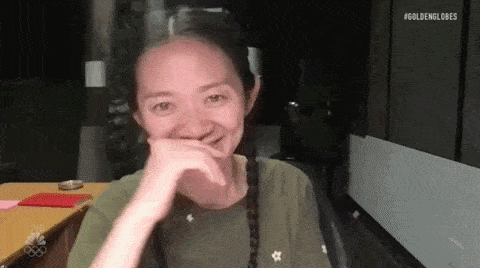 We saw a lot of sweatshirts, casual at-home outfits, and backgrounds with messy shelves. It was actually more fun than the usual dress up parade, though probably not for the celebrities, who missed out on the open bar.
There were some celebrities who did get dressed up for the night, even if they were just walking around their own yards.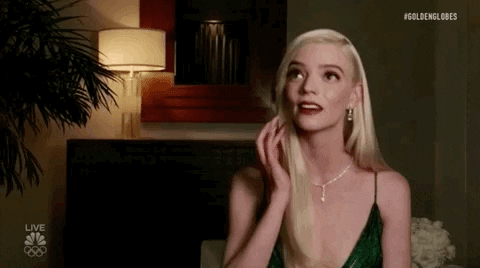 One of those people was The Big Bang Theory star Kaley Cuoco. She really went all out and looked amazing:
Cuoco was nominated for Best Actress in a Musical/Comedy, her very first nomination for a Golden Globe. Ultimately, the win went to the incomparable Catherine O'Hara for her role on Schitt's Creek as Moira Rose. Honestly? Well deserved.
In fact, Schitt's Creek had a few big wins, including Best Television Series in the Musical/Comedy category.
It's hard to lose, especially when the show you were nominated for is over.
Cuoco took her loss with grace, and BuzzFeed reports she gave a sincere shoutout and congratulations to O'Hara on her Instagram stories.
"Congratulations, Catherine O'Hara," she said. "You are a queen, an icon, and I will happily lose to you any single day. It has been an honor. I am so happy for you. You should've gotten one of these ages ago. Love you, girl."
But on main Cuoco posted a more revealing image of how she felt that night, showing herself in her Oscar De La Renta dress eating her feelings:
"I would like to thank…never mind !" she captioned it.
TBH, that looks like a really fun evening, losses and all. And it's no shame being second to Catherine O'Hara, that's for sure!