Kim Kardashian took a little nap while in the chair of her hairstylist, Chris Appleton.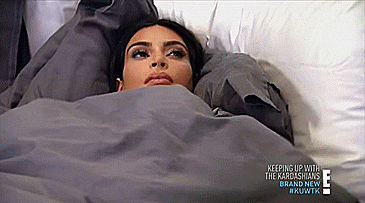 He trolled his client by sharing a photo of her asleep in the chair and captioned it "I love you Kim."
The businesswoman commented, "I f***ing hate you!! You exhausted me!"
Paris Hilton chirped in, "Sleeping Beauty".
Kardashian sleeps in full makeup, eyes closed and mouth open. Appleton flashes a peace sign and his assistant works on Kardashian's hair.
Fans changed their profile pictures to napping Kardashian. Kardashian saw the trend and commented on Twitter:
"OMG everyone's profile pics I'm crying!!!"
Kardashian has been in the news lately with the announcement that she and her husband, Kanye West, would be parting ways.