Let's be real, if you grew up in the '90s or even the early '00s, you definitely watched The Parent Trap a few (hundred) times.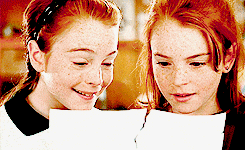 Lindsay Lohan playing her own twin sister with Natasha Richardson and Dennis Quaid as her parents? SIGN ME UP.
The best part of The Parent Trap was arguably watching Hallie and Annie orchestrate the downfall of Meredith, the 26-year-old gold digger who planned to ship them off to boarding school while siphoning their dad's bank account dry and living the high life.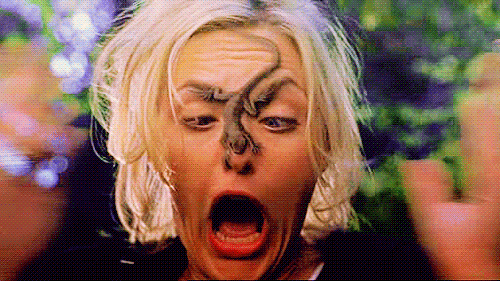 NOT ON THE TWINS' WATCH, MEREDITH.
Well, 65-year-old Dennis Quaid announced this week that he's marrying his real-life 26-year-old girlfriend, Laura Savoie.
Dennis Quaid, 65, confirms engagement to Laura Savoie, 26 https://t.co/DBw3PzHLgr pic.twitter.com/rqqziYMDW7

— Page Six (@PageSix) October 21, 2019
That's happy news, but Meredith—whose real name is Elaine Hendrix—had a stark warning for her on-screen husband: WATCH OUT.
Watch out for those twins. 👯‍♀️ https://t.co/Rloat1gLCy

— Elaine Hendrix (@elaine4animals) October 21, 2019
This is absolutely hilarious and I'm not the only one who thinks so—in less than 24 hours, the tweet has racked up nearly 290,000 likes and over 46,000 retweets.
Omg I love this website I can't believe it's real https://t.co/R44p0DYHOE

— Betsy Klein (@betsy_klein) October 21, 2019
Someone put this tweet in a museum. https://t.co/fUjTEfppDA

— Elizabeth Bilka (@Elizabeth_Bilka) October 21, 2019
Legend. https://t.co/HwHxV90oL3

— hend amry (@LibyaLiberty) October 22, 2019
It's exactly the kind of niche comedy gold that makes staying on Twitter worthwhile, because you honestly never know when a bit actor is going to come out with some absolute brilliance like this.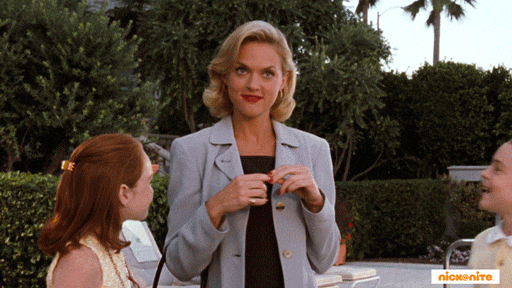 (No offense to Elaine Hendrix by calling her a bit actor, of course—she's a gem!)
More funny tweets, memes, and pictures: