Ever since Framing Britney Spears was released a few months ago, America has been revisiting its treatment of famous women in the early aughts. Paris Hilton, in particular, has been speaking up for herself.
In March, she spoke about a "cruel" interview with David Letterman. She also said she was "hurt" by Sarah Silverman's 2007 MTV Movie Awards quip about Hilton's jail sentence. Silverman gave a public apology.
On Thursday, during Vanity Fair's Cocktail Hour, Paris Hilton said:
"Just after seeing the Britney documentary, my heart was broken. Watching all of that brought up a lot of memories for myself, and just the way we were treated was so wrong."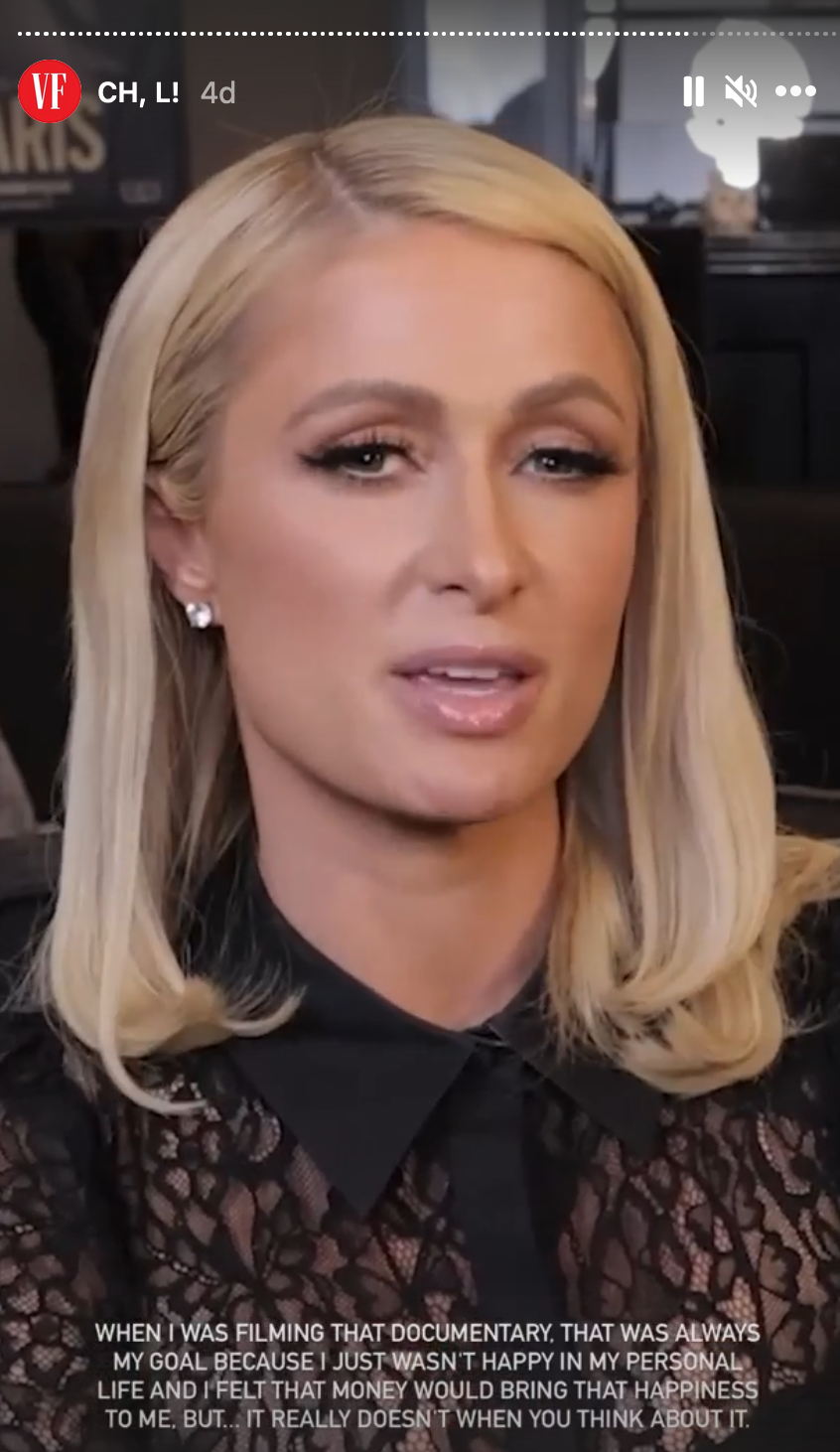 Hilton explained that both she and Spears were young women doing what young women did: they went out, they had fun.
But "because we were in the public eye, we were made to be these villains. … It's such an amazing time right now that people are looking back at that and seeing it was all of these really misogynistic views." Now, away from all that pressure, Hilton says, is "weight off [her] shoulders."
She also shared that one of the painful memories was the sex tape leak in 2003.
Then-boyfriend Rick Salomon distributed the tape titled 1 Night in Paris and then sued Hilton and her family when she said that she "never, ever thought these things would become public." Hilton countersued Salomon, won, and donated part of her settlement to charity.
"That will always be something that will hurt me for the rest of my life. It's always there in the back of my mind," she said.
"When it happened, people were so mean about it to me. The way that I was spoken about on nightly talk shows and the media … to see things with my family was just heartbreaking."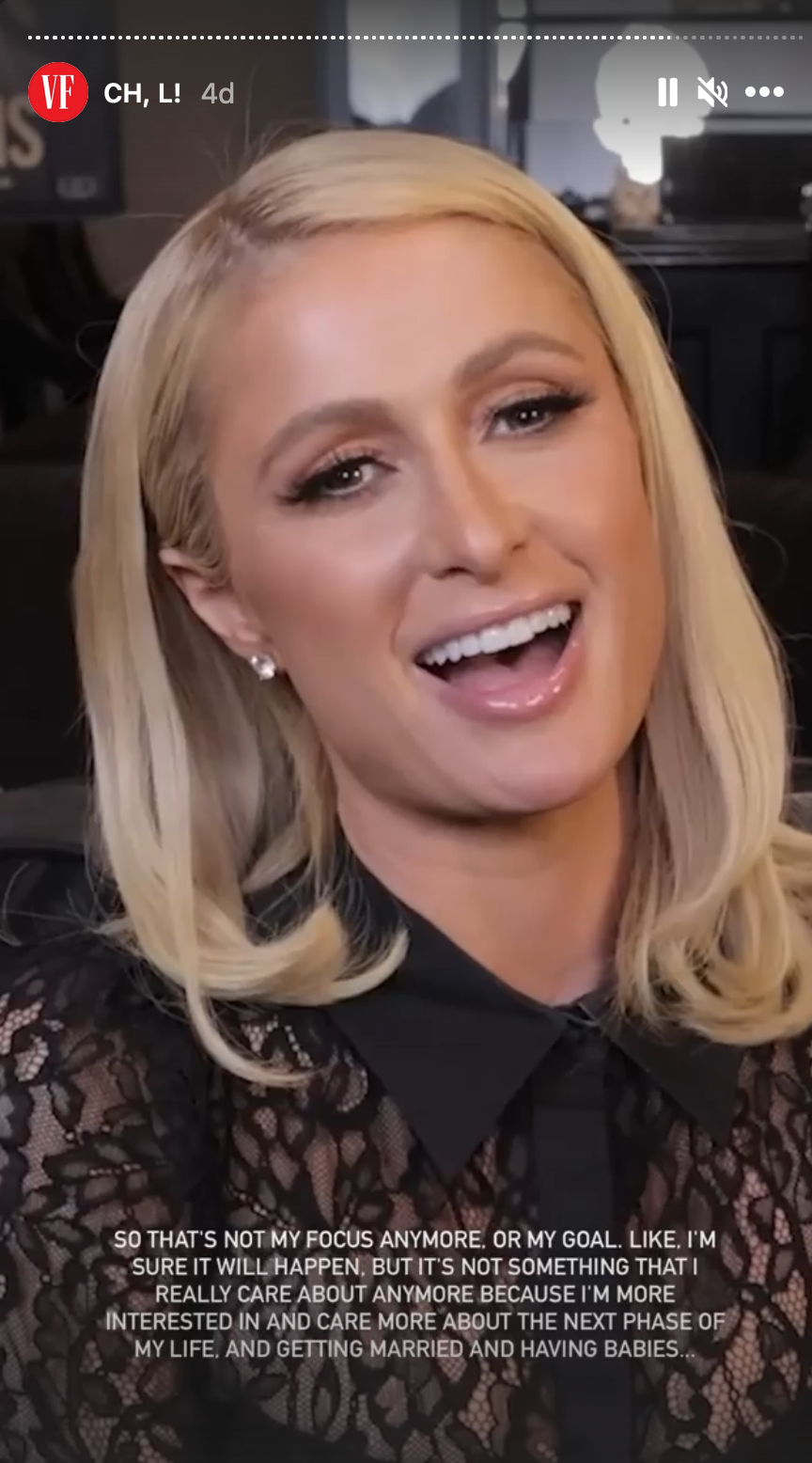 "I would be in tears every single day; I didn't want to leave my house … I felt like my life was over.
"That was a private experience between two people. You love someone, you trust someone, and to have your trust betrayed like that and for the whole world to be watching and laughing … even more hurtful to me to have these people think that I did this on purpose — that killed me."
"It still gives me post-traumatic stress disorder to talk about it."
In 2011, Hilton spoke about the tape and its aftermath.
She said, "I didn't want to be known as that. And now when people look at me, they think that I'm something I'm not, just because of one incident one night with someone who I was in love with.
"People assume, 'Oh, she's a slut,' because of one thing that happened to me," she added at the time, "and it's hard because I'll have to live with that for the rest of my life and explain it to my children. And it's something that's changed my life forever, and I'll never be able to erase it."
Hilton has moved on. She's engaged, she runs her own successful businesses, and is ready to pivot.
"I'm more interested and care more about the next phase of my life, and getting married and having babies. I just feel like that's the true meaning of life. … I'm not really focused on material things like I used to. It's more about growing as a person and being an adult."