The latest meme to make the rounds on Twitter in this time of permanent quarantine is "The Poster vs. The Plot" in which people juxtapose an image of a movie's promo poster with an image depicting the actual plot of the movie. Sometimes this is an actual frame from the movie or TV show that shows how wildly misleading the poster was.
Sometimes reality provides a happy surprise (i.e. the movie is much gayer than advertised) and sometimes it's a letdown (the movie claimed to be good but isn't). Other times it's simply a surprise, like if you haven't seen John Wick and only saw the poster you might not think it's about a man's love for his puppy.
As with most memes, others subverted the meme to roast the movie's quality, allude to a spoiler, or make a reference to something else entirely.
Here are some of the best "the poster, the plot" memes we had time to find:
1.
2.
3.

4.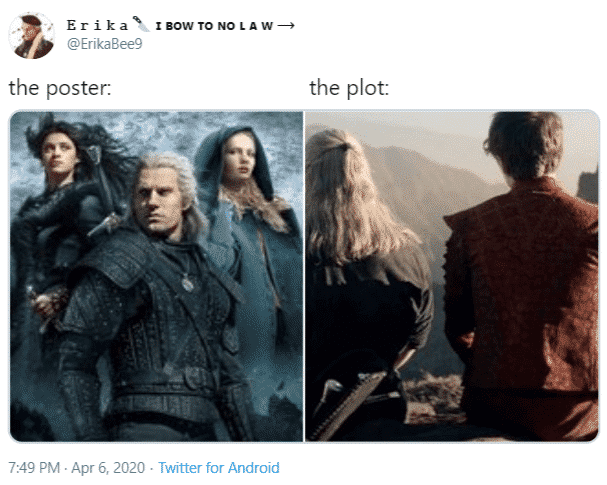 5.
6.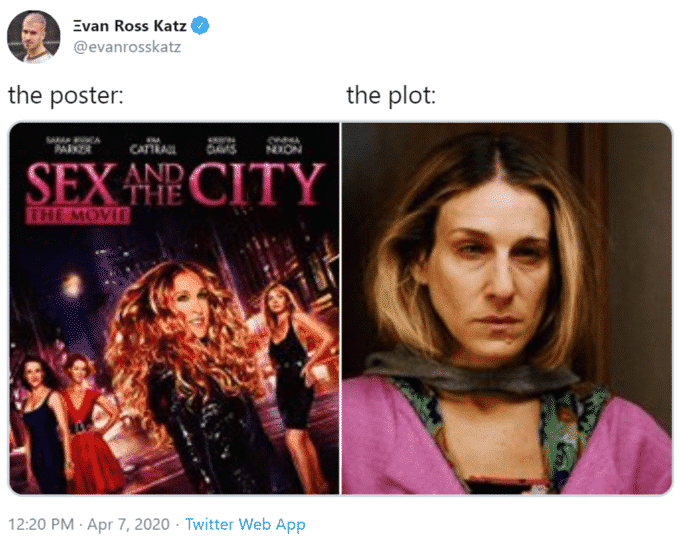 7.
The poster The plot pic.twitter.com/4lQaJWjfuD

— ` คริสถึงชั้นมั้ยเวลาที่เทอ (@chriskipzz) April 8, 2020
8.
9.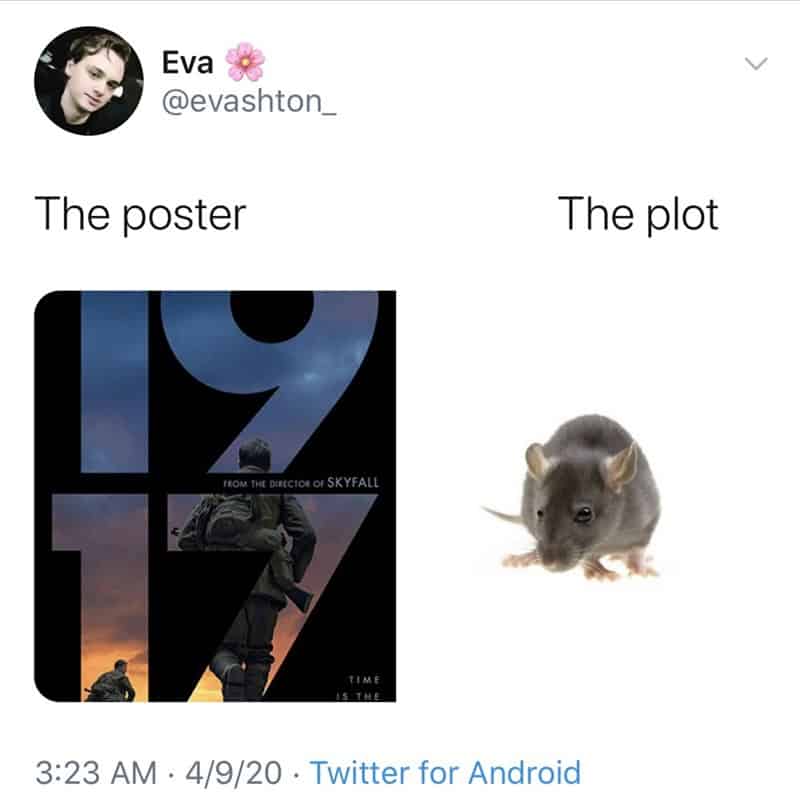 10.
The poster: The plot: pic.twitter.com/0J24qJ1PGM

— IMDb (@IMDb) April 11, 2020