It's that time of the month again. No, not that time, we're talking about the list of new shows and movies coming to Netflix in December 2019.
It's a hearty crop this month, with far more than the typical cheesy Christmas family movies to look forward to.
Not only is the highly-thirsted-after season two of You coming out, but we're also getting all the classic Austin Powers movies, new comedy specials and documentaries, and a long list of new Netflix December 2019 original films. For whatever reason, they're wrapping it up on the last day of the year with a bunch of the old James Bond movies, including GoldenEye, Tomorrow Never Dies, and The World Is Not Enough.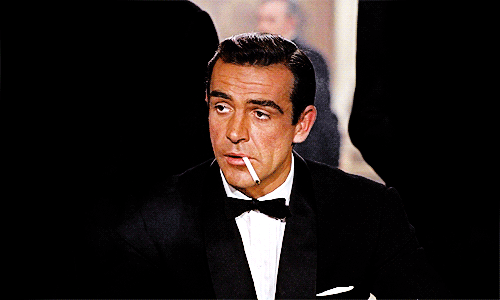 If you're into true crime, and we know you are, there are some choice documentaries to spice up your holiday season with, including The Confession Killer, which explores the legacy of Henry Lee Lucas, "America's most prolific serial killer." Plus, there's the documentary with perhaps the best title ever, Don't F**k With Cats: Hunting an Internet Killer.
"Cyber sleuths engage in a dangerous game of cat and mouse with a man who posts sadistic animal-abuse videos online," the description reads. "and then turns to murder."
If that's too dark for you, then you can instead look forward to new comedy specials from popular comedians including The Daily Show's Ronny Chieng, 2018 White House Correspondents' Dinner headliner Michelle Wolf, and the long-awaited new special by John Mulaney.
John Mulaney & The Sack Lunch Bunch. Sounds about right.
Here's the full Netflix December 2019 lineup:
Dec. 1
A Cinderella Story: Christmas Wish
The Adventures of Sharkboy and Lavagirl
Austin Powers in Goldmember
Austin Powers: International Man of Mystery
Austin Powers: The Spy Who Shagged Me
Cut Bank
Eastsiders, Season 4
Malcolm X
Searching for Sugar Man
Sweet Virginia
The Tribes of Palos Verdes
Dead Kids — NETFLIX FILM [A socially awkward teen bonds with a group of misfits who plot to take out the school's arrogant rich kid — until their kidnapping scheme turns deadly.]
Dec. 2
Nightflyers, Season 1
Team Kaylie, Part 2 — NETFLIX FAMILY [Ready for more glitz, glam and grit? Kaylie and the Porcupines sharpen their skills for a new slate of action-packed shenanigans.]
Dec. 3
War on Everyone
Especial de Natal Porta dos Fundos: A Primeira Tentação de Cristo — NETFLIX FILM [Jesus, who's hitting the big 3-0, brings a surprise guest to meet the family. A Christmas special so wrong, it must be from comedians Porta dos Fundos.]
Tiffany Haddish: Black Mitzvah — NETFLIX ORIGINAL [She ready… to celebrate! Tiffany Haddish is getting in touch with her Jewish roots in her upcoming Netflix Original Comedy Special, Black Mitzvah, while she takes us on a revealing journey through her life.]
Dec. 4
The Last O.G., Season 2
Let's Dance — NETFLIX FILM [After his crew breaks up, a gifted but insecure hip-hop dancer teaches at a top ballet school in Paris, where he falls for an aspiring ballerina.]
Los Briceño — NETFLIX ORIGINAL [After an argument with her dad, a young woman from a family of macho truck drivers is kicked out of the home and must make her own success as a trucker.]
Magic for Humans, Season 2 — NETFLIX ORIGINAL [Hilarious and heartfelt, Justin Willman pulls out all the stops and props to amaze real people with playful tricks and showstopping magic routines.]
Dec. 5
Greenleaf, Season 4
A Christmas Prince: The Royal Baby — NETFLIX FILM [Christmas brings the ultimate gift to Aldovia: a royal baby. But first, Queen Amber must help her family and kingdom by finding a missing peace treaty.]
Apache: La vida de Carlos Tevez — NETFLIX ORIGINAL [This gritty dramatization of the life of Carlos Tevez shows his rise to soccer stardom amid the harrowing conditions in Argentina's Fuerte Apache.]
Home for Christmas — NETFLIX ORIGINAL [Fed up with the constant comments on her relationship status, perpetually single Johanne starts a 24-day hunt for a partner to bring home for Christmas.]
V Wars — NETFLIX ORIGINAL [A doctor is pitted against his best friend after an ancient disease turns people into vampires. From the comics by Jonathan Maberry and Alan Robinson.]
Dec. 6
Astronomy Club: The Sketch Show — NETFLIX ORIGINAL [Sketches will explore an array of topics ranging from pop culture and social issues to the Black experience.]
The Chosen One, Season 2 — NETFLIX ORIGINAL [The world pours into the once-closed Aguazul as the doctors circle back to the village, and a journalist promises to tell the Chosen One's story.]
The Confession Killer — NETFLIX DOCUMENTARY [Henry Lee Lucas was known as America's most prolific serial killer. But will DNA results expose the biggest criminal justice hoax in U.S. history?]
Fuller House, Season 5 — NETFLIX ORIGINAL [Jimmy and Steph bring their new baby home and dive headfirst into the world of parenting. But no worries: They've got a houseful of hands to help.]
Glow Up — NETFLIX ORIGINAL [Aspiring makeup artists apply themselves to celebrity looks, movie prosthetics and more in a colorful competition show hosted by Stacey Dooley.]
Marriage Story — NETFLIX FILM [Academy Award-nominated filmmaker Noah Baumbach directs this incisive and compassionate look at a marriage coming apart and a family staying together.]
Spirit Riding Free: The Spirit of Christmas — NETFLIX FAMILY [Lucky and friends must figure out how to get home in time for Christmas when a falling boulder — and a serious snowstorm — derail their travel plans.]
Teasing Master Takagi-san, Season 2 — NETFLIX ANIME [Now in his second year of middle school, Nishikata still tries to outplay Takagi, but continues to fail miserably at his quest to get even.-]
Three Days of Christmas — NETFLIX ORIGINAL [Four sisters deal with family drama and secrets throughout three different time periods, all occurring on Christmas Day.]
Triad Princess — NETFLIX ORIGINAL [After growing up in the shadow of her mafia-affiliated father, Angie defies his wishes and takes a gig as an undercover bodyguard for a famous actress.]
Virgin River — NETFLIX ORIGINAL [Searching for a fresh start, a nurse practitioner moves from LA to a remote northern California town and is surprised by what — and who — she finds.]
Dec. 8
From Paris with Love
Dec. 9
It Comes at Night
A Family Reunion Christmas — NETFLIX FAMILY [M'Dear and her sisters struggle to keep their singing act together before a church Christmas pageant while Grandpa teaches the kids a valuable lesson.]
Dec. 10
Outlander, Season 3
Michelle Wolf: Joke Show — NETFLIX ORIGINAL [Comedian Michelle Wolf, wants to fight for women's equality…but not in like that annoying way. In her upcoming Netflix comedy special, Michelle Wolf: Joke Show, the comedian dissects the differences between men and women, explores gender equality, explains why society should be a little "less" woke and more, all the while, constantly defying expectations.]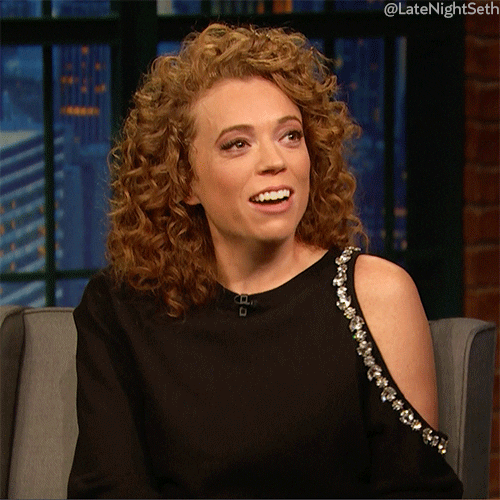 Dec. 11
The Sky Is Pink
Dec. 12
Especial de Natal Porta dos Fundos — NETFLIX FILM [In this biblical "Hangover" spoof, the apostles awaken to find Jesus is missing and must piece together events of the previous night's wild Last Supper.]
Jack Whitehall: Christmas with my Father — NETFLIX ORIGINAL [Jack Whitehall attempts to get his notoriously stodgy father into the holiday spirit in this comedy-variety Christmas extravaganza.]
Dec. 13
6 Underground — NETFLIX FILM [Meet a new kind of action hero. Six untraceable agents, totally off the grid. They've buried their pasts so they can change the future. Ryan Reynolds stars in this gritty globe-trotting action-adventure from director Michael Bay.]
Dec. 15
A Family Man
Dil Dhadakne Do
Karthik Calling Karthik