Netflix's Tiger King has been taking over every social media timeline as people trapped in their homes binge the wild and twisting stories of Carole Baskin and Joe Exotic, two rival big cat owners. The story involves allegations of animal abuse, drug use, and murder. For quarantined folks who are finding a grocery delivery order to be the day's excitement, this kind of mayhem is just what they need to pass the time.
Celebrities are also stuck inside and trying to pass the time. The results have been mixed, but we are really enjoying their tweets about the show. Especially when discussing casting—every actor seems to want a role when the documentary series gets turned into a live-action film. And at least the animals in that will be mostly CGI.
Enjoy the musings of your favorite celebs on the world's current pop culture obsession.
1. Cardi B
What ya think bout TigerKing? I'm on the second episode and I'm alittle lost cause I started fucking 😩😒.

— iamcardib (@iamcardib) March 27, 2020
They did Joe so dirty over and over again

— iamcardib (@iamcardib) March 27, 2020
Bout to start a gofundme account for Joe .He shall be free.

— iamcardib (@iamcardib) March 28, 2020
I Stan him…Leave me alone https://t.co/SmsjCly3Is

— iamcardib (@iamcardib) March 28, 2020
2. Jared Leto
#JaredLetoTigerKing pic.twitter.com/K70mgU7qUG

— JARED LETO (@JaredLeto) March 27, 2020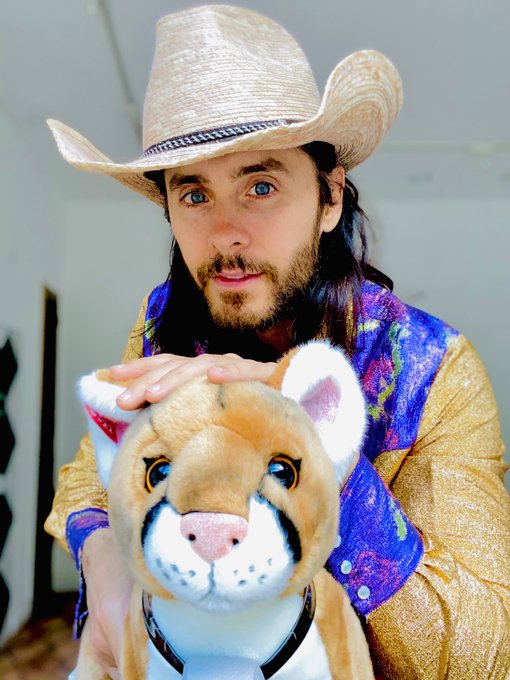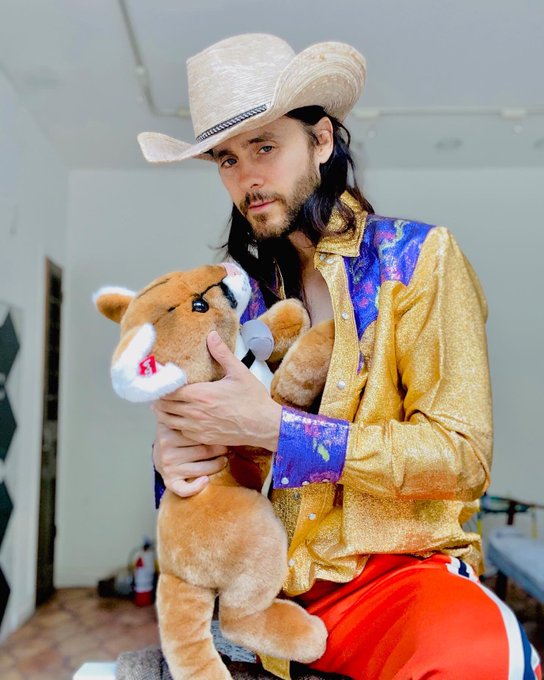 3. Kim Kardashian West
Has anyone seen Tiger King on Netflix?!?! It is crazy!!!!

— Kim Kardashian West (@KimKardashian) March 22, 2020
Wow the amount of texts I've gotten about Tiger King since I tweeted about it all have mentioned their belief that Carol killed her husband! What are your thoughts? Do you think Carol killed him?

— Kim Kardashian West (@KimKardashian) March 23, 2020
4. Michael Ian Black
Craziest thing about Tiger King is how cheap it is to buy a tiger. Two grand? I'm definitely getting a couple tigers.

— Michael Ian Black (@michaelianblack) March 29, 2020
5. Bryce Dallas Howard and Jessica Chastain
It's on 😉🤣 #TigerKing https://t.co/UIw6oifaMY

— Bryce Dallas Howard (@BryceDHoward) March 29, 2020
6. Chrissy Teigen
— chrissy teigen (@chrissyteigen) March 26, 2020
7. Zach Braff
At least we have "Tiger King."

— Zach Braff (@zachbraff) March 24, 2020
8. Nathalie Emmanuel
Has anyone watched 'The Tiger King' on Netflix? IT. IS. CRAZY! These big cat people are as mad as a box of frogs…

— Nathalie Emmanuel (@missnemmanuel) March 23, 2020
9. Jason Isbell
Tiger King + a billion dollars= Jurassic Park

— Jason Isbell (@JasonIsbell) March 26, 2020
10. Rob Thomas
"Why is everyone talking about this "Tiger King?"

*7 hours of straight watching later… pic.twitter.com/Ew3FULaFkT

— Rob Thomas (@ThisIsRobThomas) March 28, 2020