Have you been watching The House of the Dragon? If you have, then you probably know how awful the guy is. Here's a quick refresher.
SPOILERS AHEAD
Criston and Princess Rhaenyra slept together because she was upset Daemon (her literal UNCLE) rejected her.
Then King ViseryThis is done for political reasons and Laenor is gay, so Rhaenyra suggests they continue their duties to the throne but seek pleasure from their side pieces.
But Criston wants to run away and get married for love and Rhaenyra understands the entire lineage is at stake.
So, Rhaenyra goes through with it and marries Laenor… and then Criston KILLS LAENOR'S LOVER AT THE WEDDING.
CUT TO this week's episode — 10 years later Criston is STILL not over Rhaenyra.
The guy sucks, and fans are TWEETING about it.
---
1.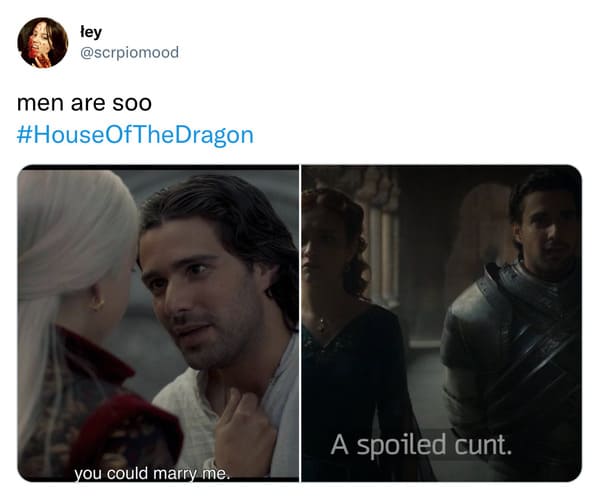 2.
3.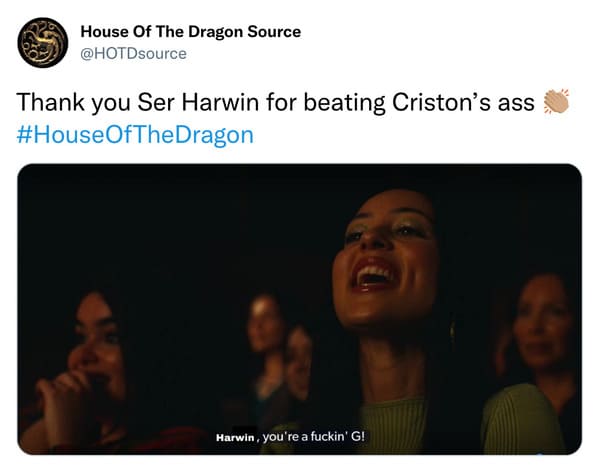 4.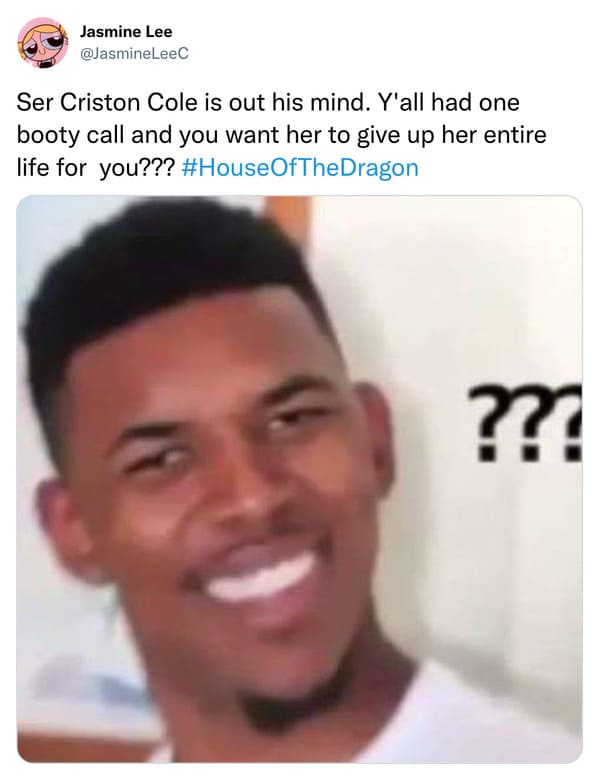 5.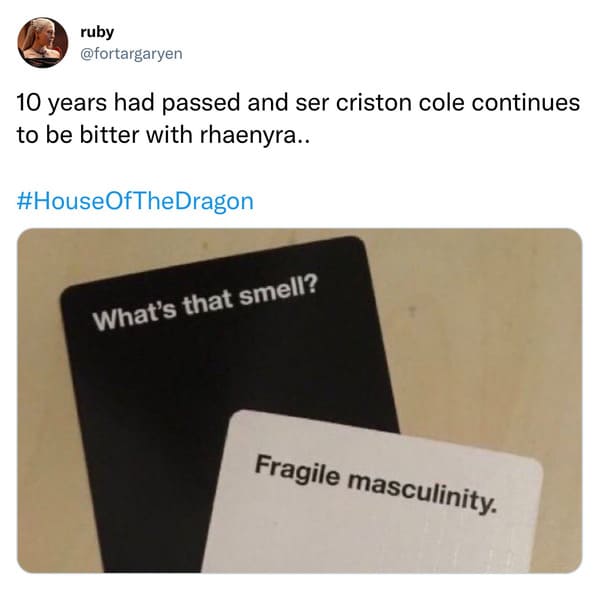 6.
7.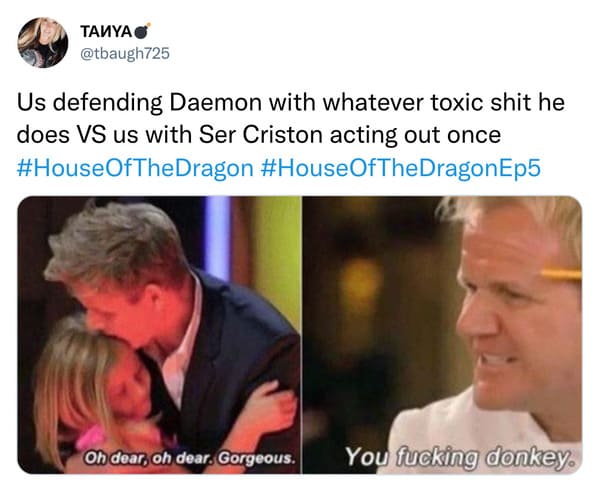 8.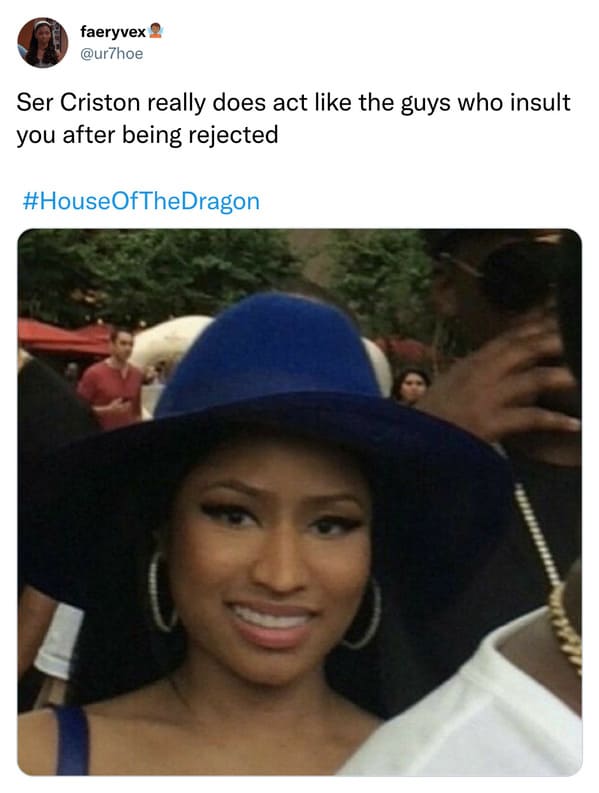 9.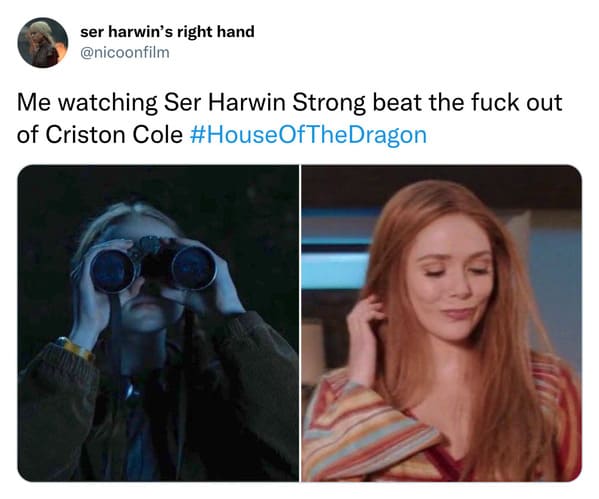 10.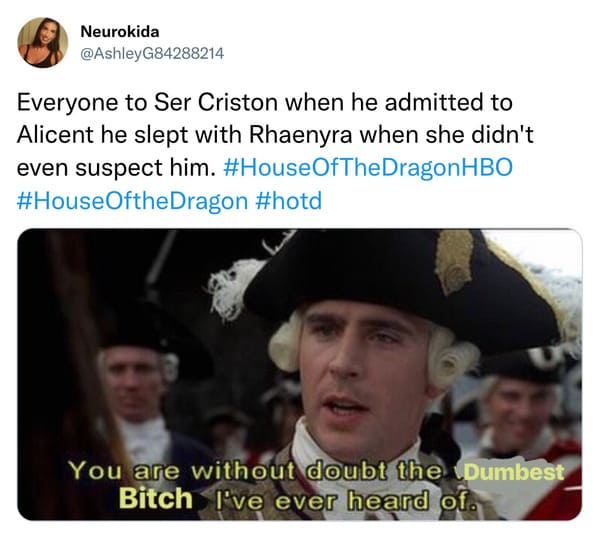 11.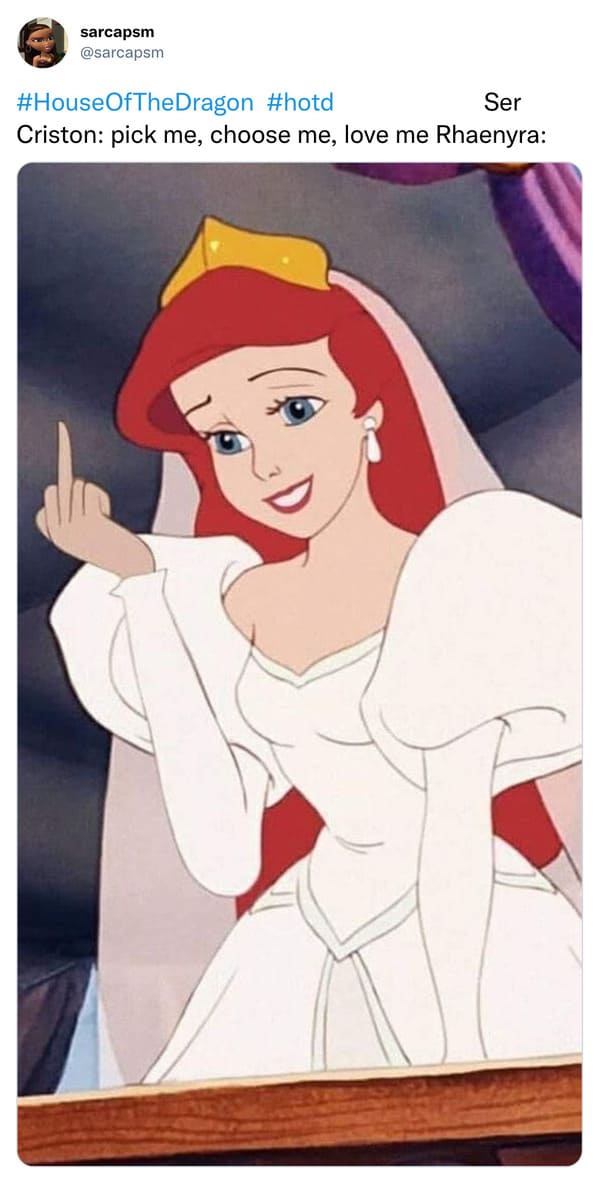 12.
13.
14.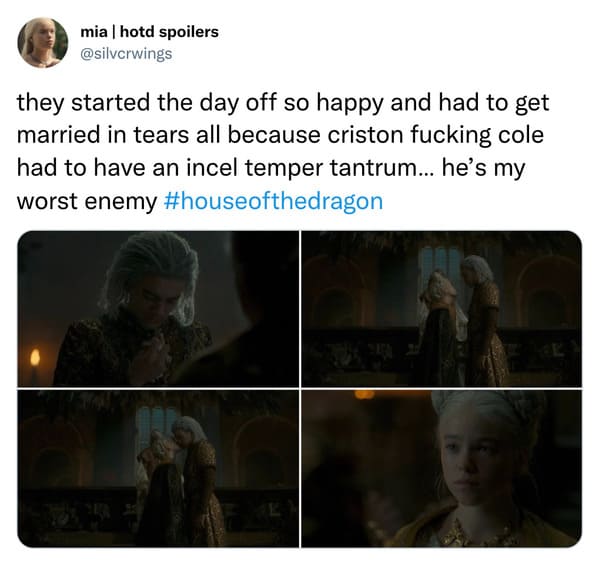 15.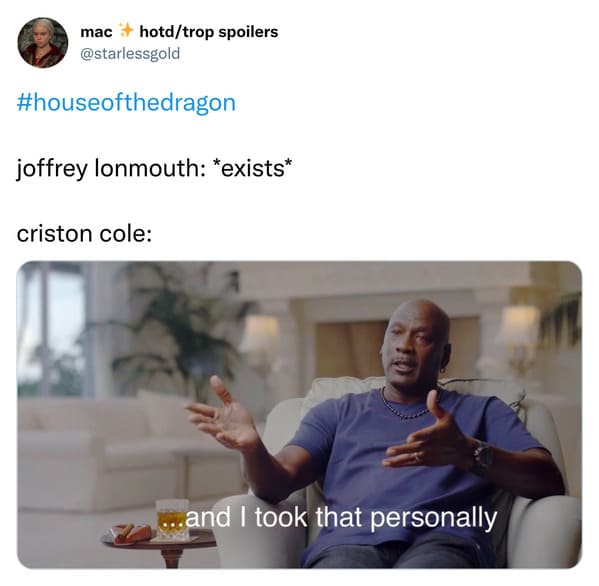 16.

17.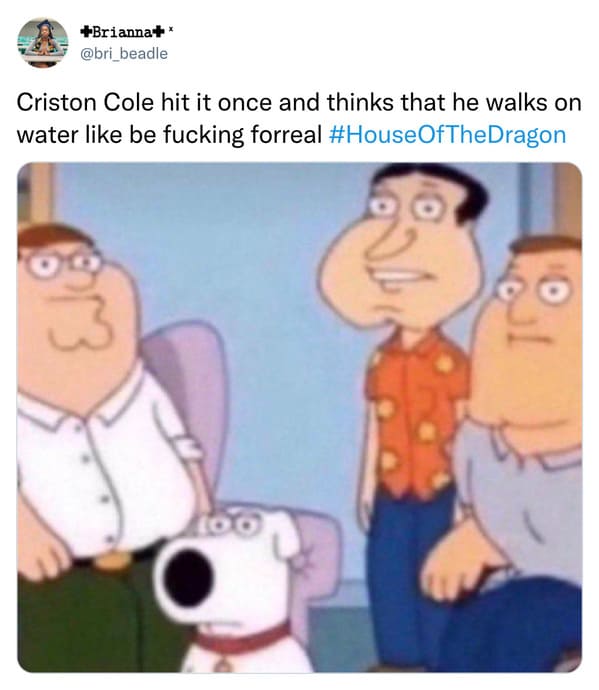 18.

19.