Let's face it, Americans have a reputation for being a little, shall we say incurious about other countries and cultures? That's probably a little too kind. The fact is a lot of people from other countries think Americans are downright ignorant about how they do things. And those people aren't entirely wrong!
We've collected some of the most cringe examples of Americans confidently putting their ignorance on display, and you know what? At least they're funny.
1. Georgia also happens to be the name of a country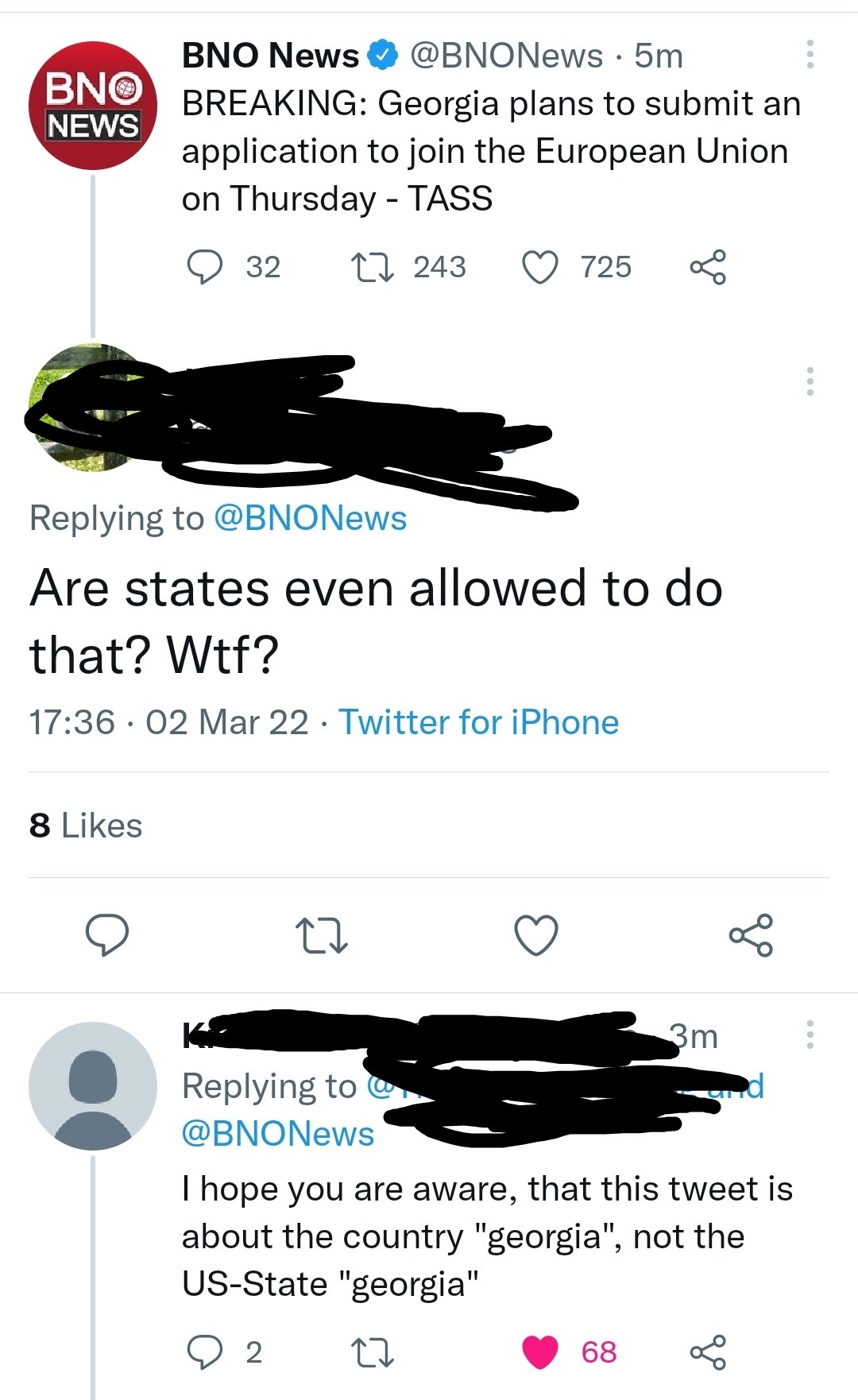 2. Really an impressive amount of ignorance here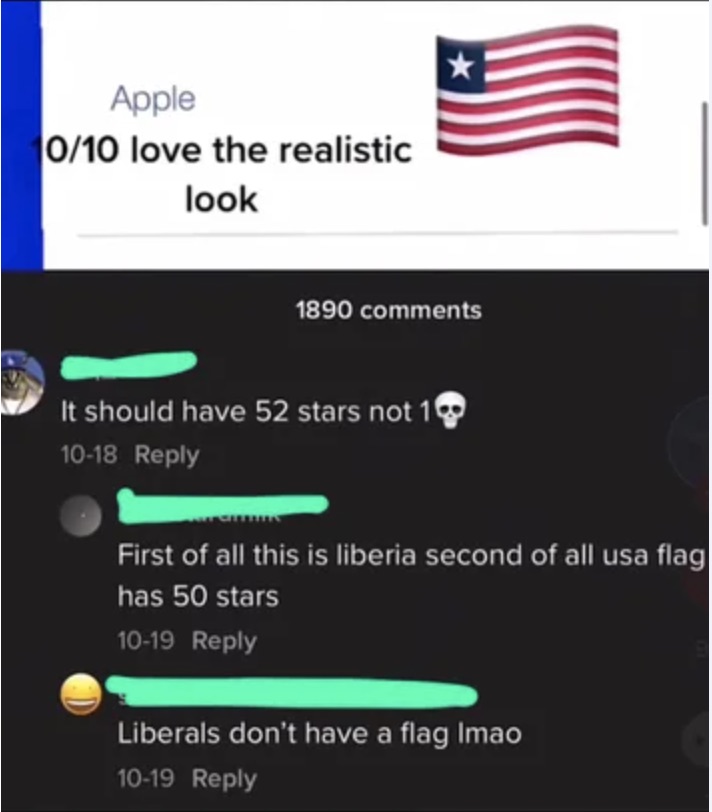 3. Well, some humans
4. Who's gonna tell them?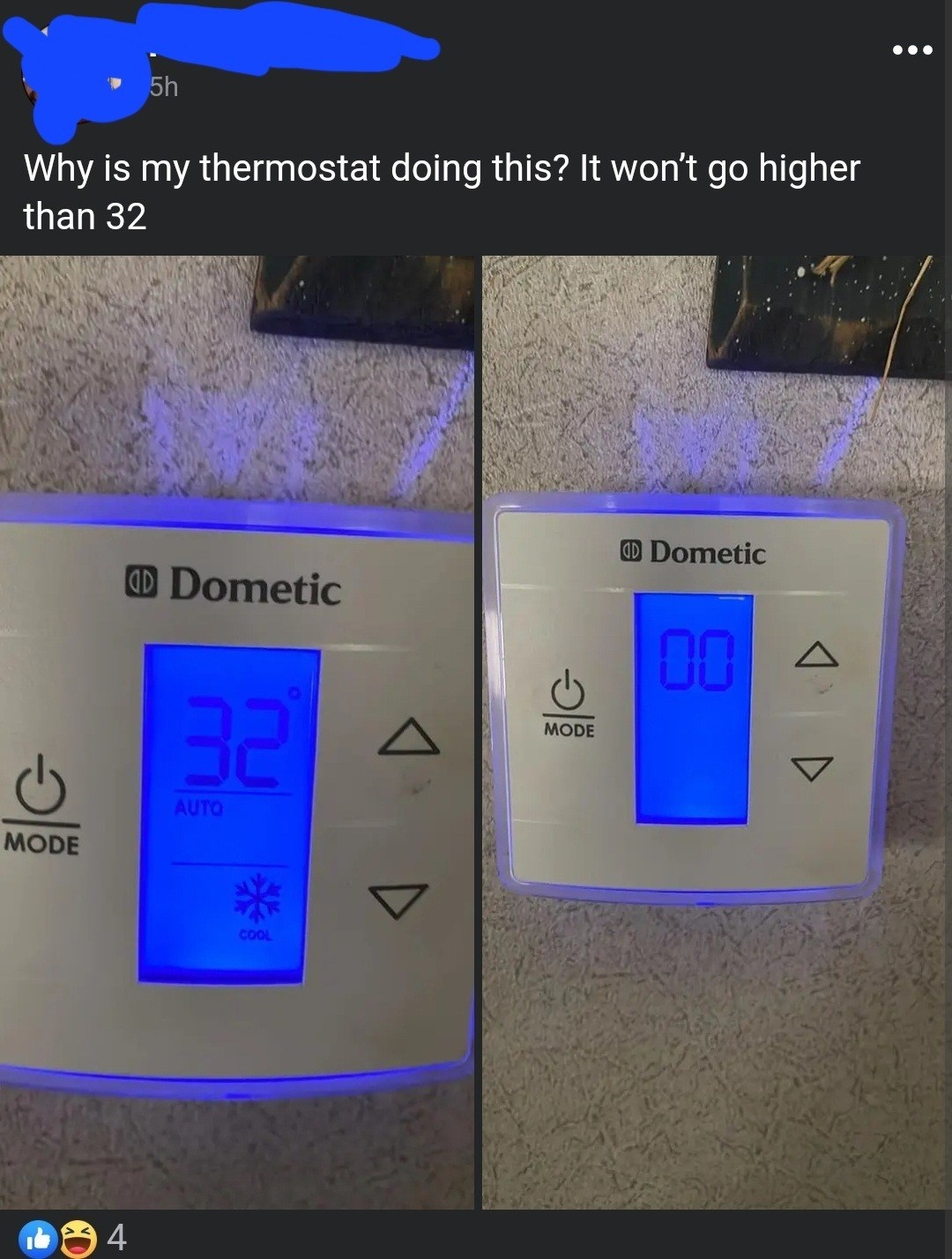 5. Her brother is Glauch
6. Oui!
7. Give it a minute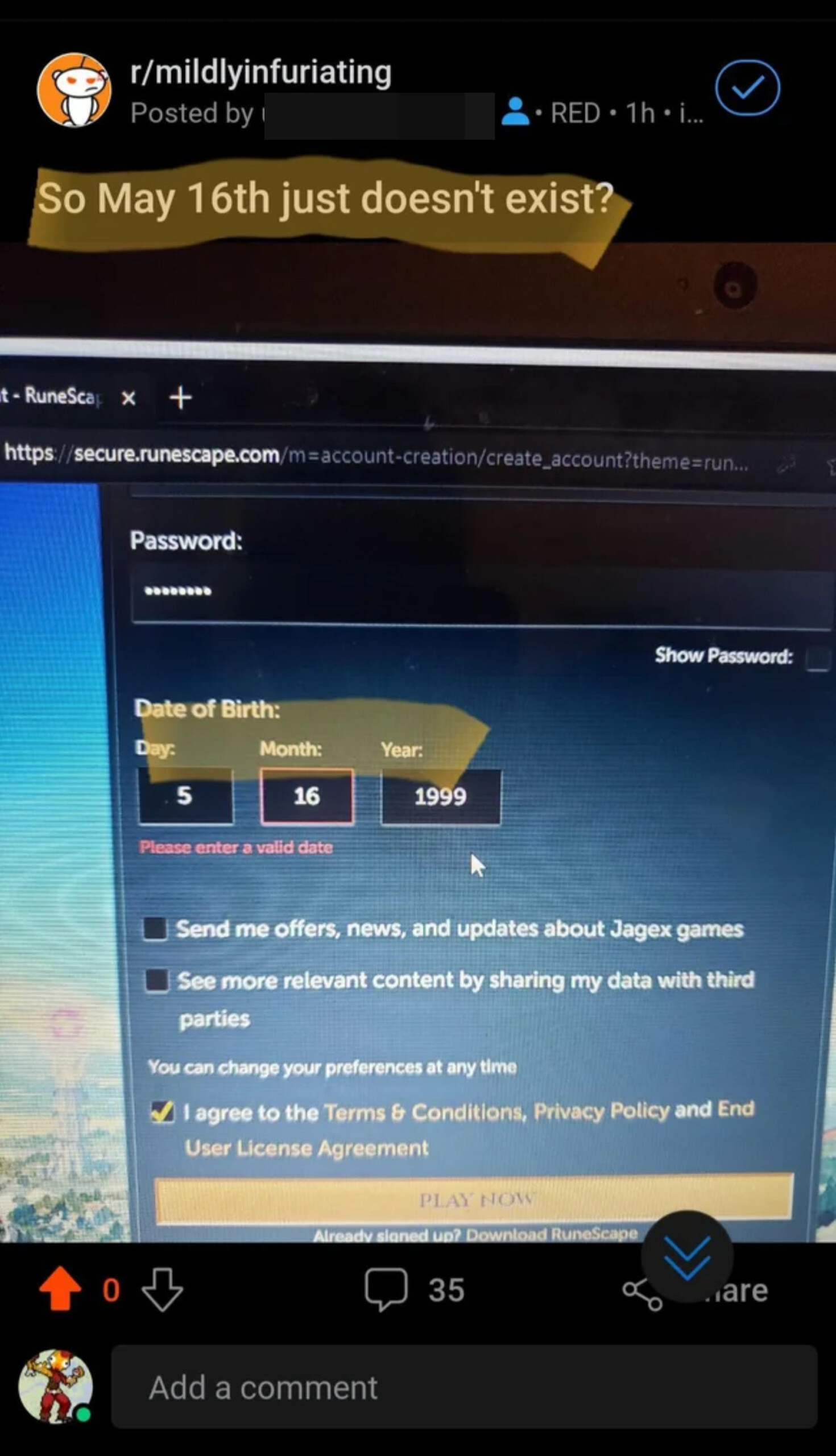 8. Touché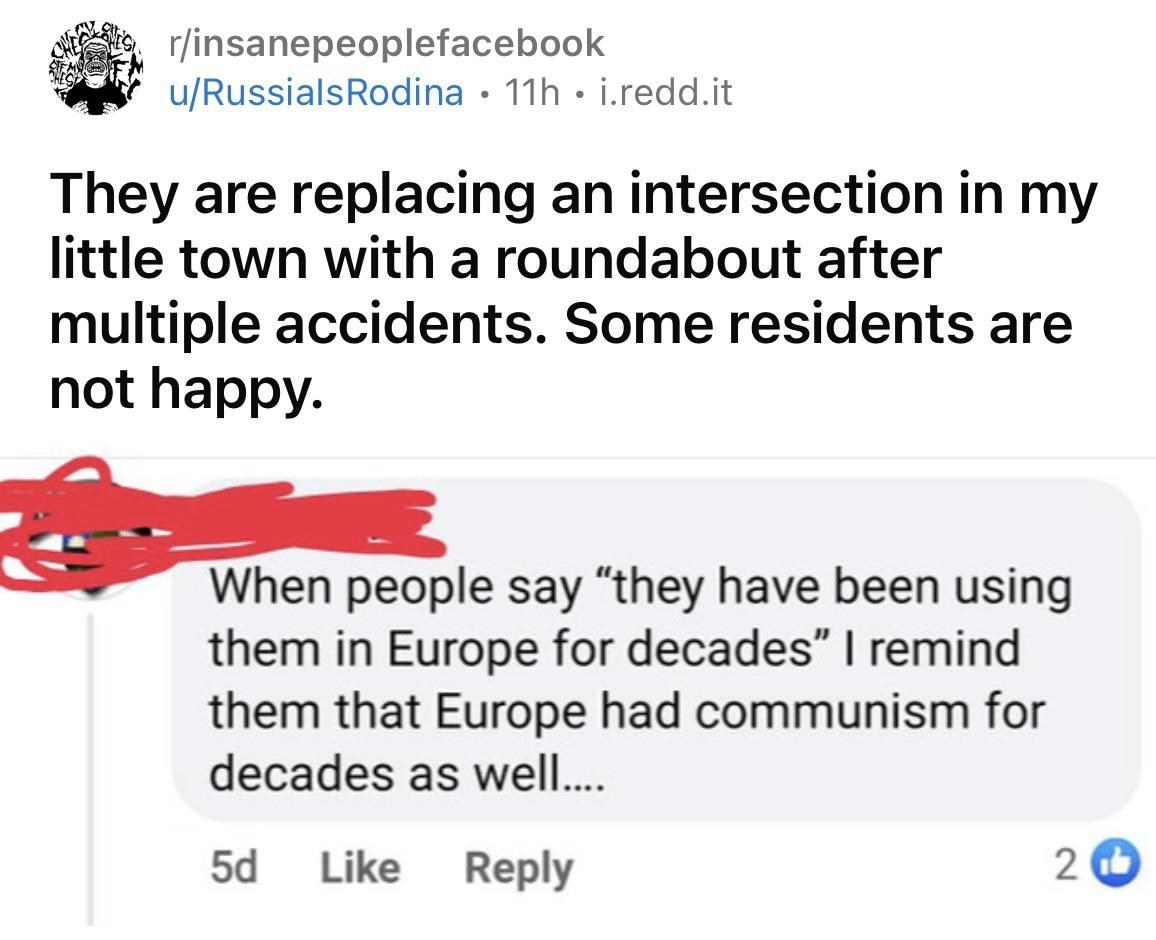 9. USA! USA! USA!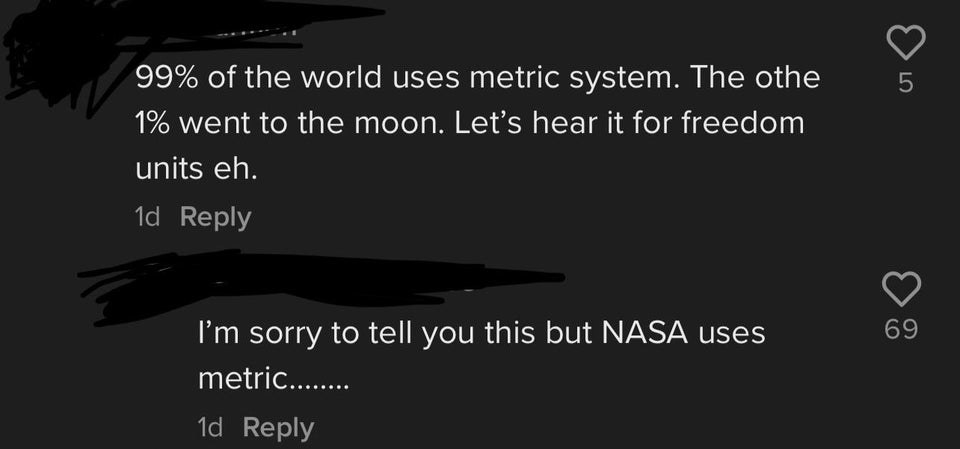 10. Note to Americans: not everything is manufactured here and we do dates differently than other countries
11. Smartest person in Los Estados Unidos
12. We might be bad at it, but at least we don't call it "maths"
13. Not sure these two have a mind to blow
14. Metric "mumbo jumbo"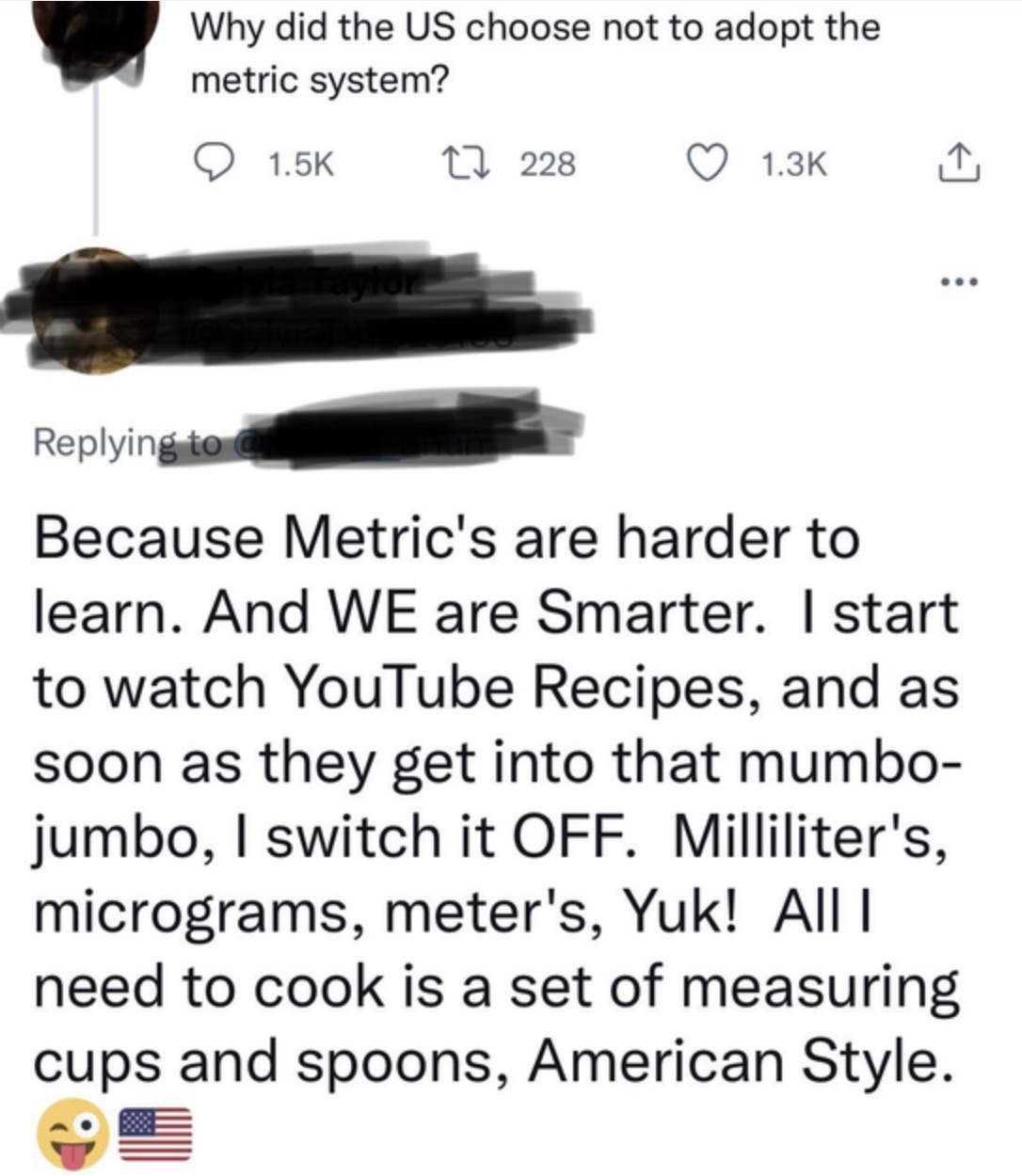 15. Check and mate
16. Deborah, no.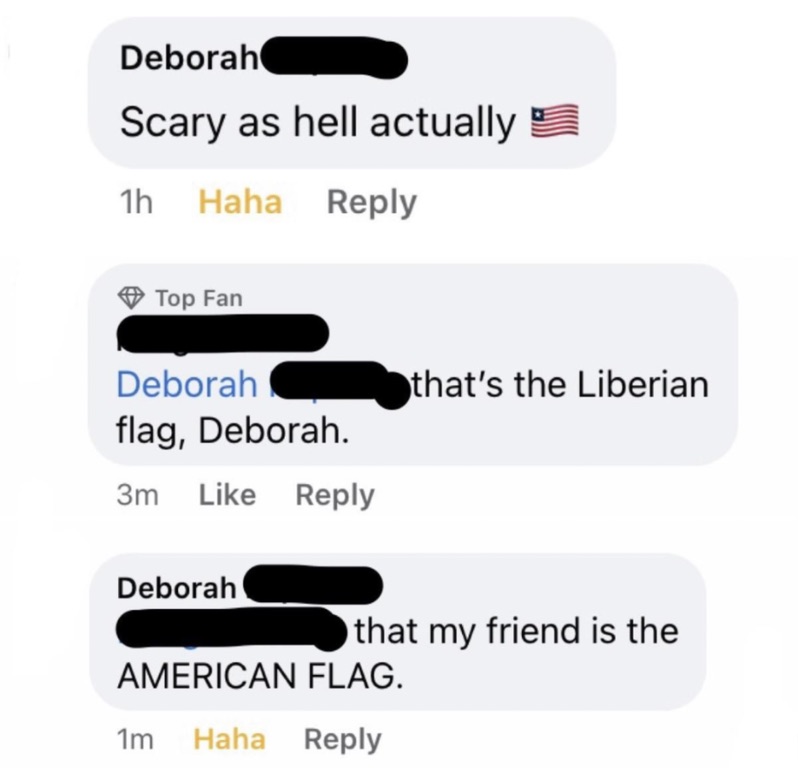 17. Don't use your words, but don't use our words either!
18. Mine goes all the way to 24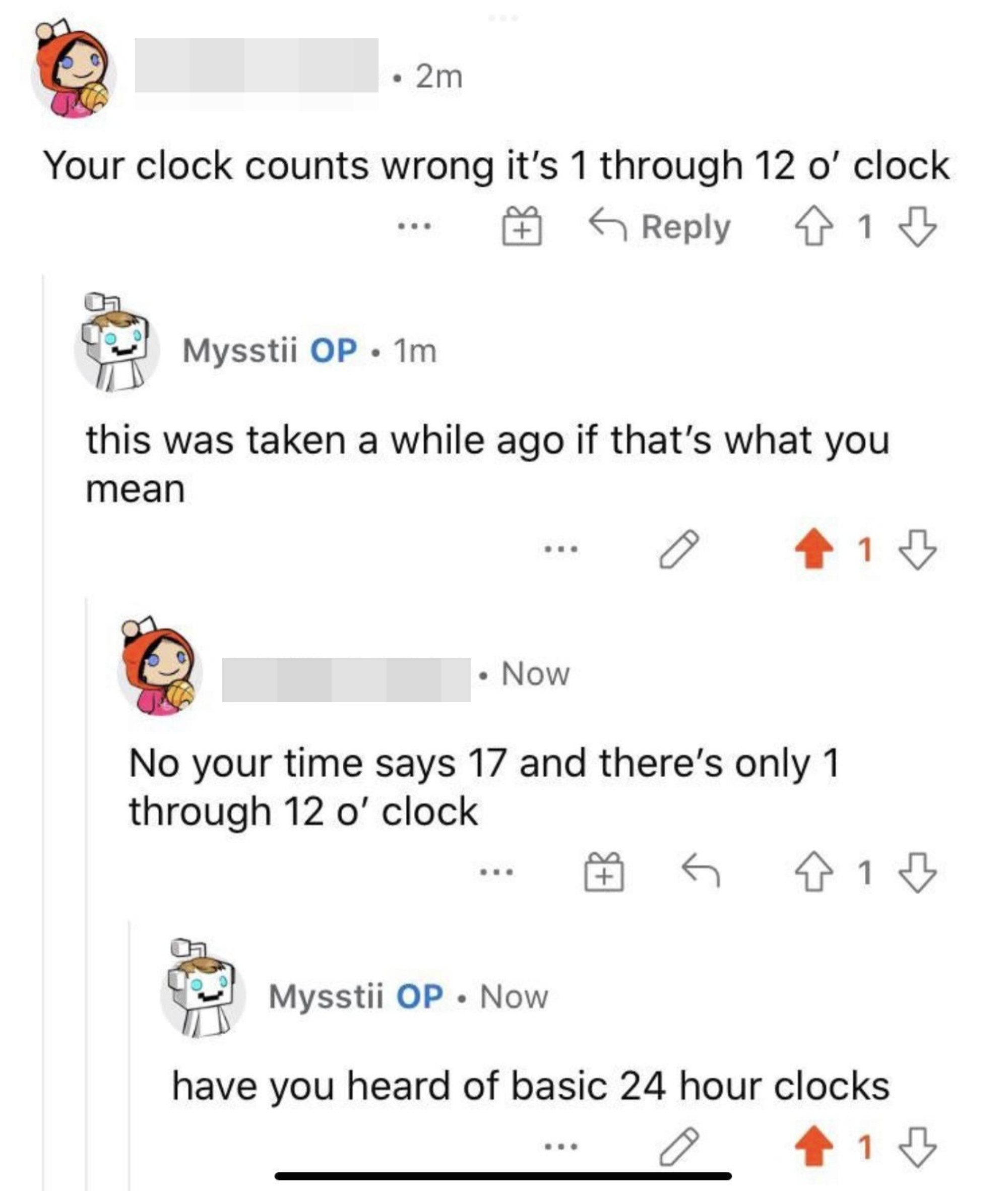 19. Other countries don't have a west coast, everyone knows this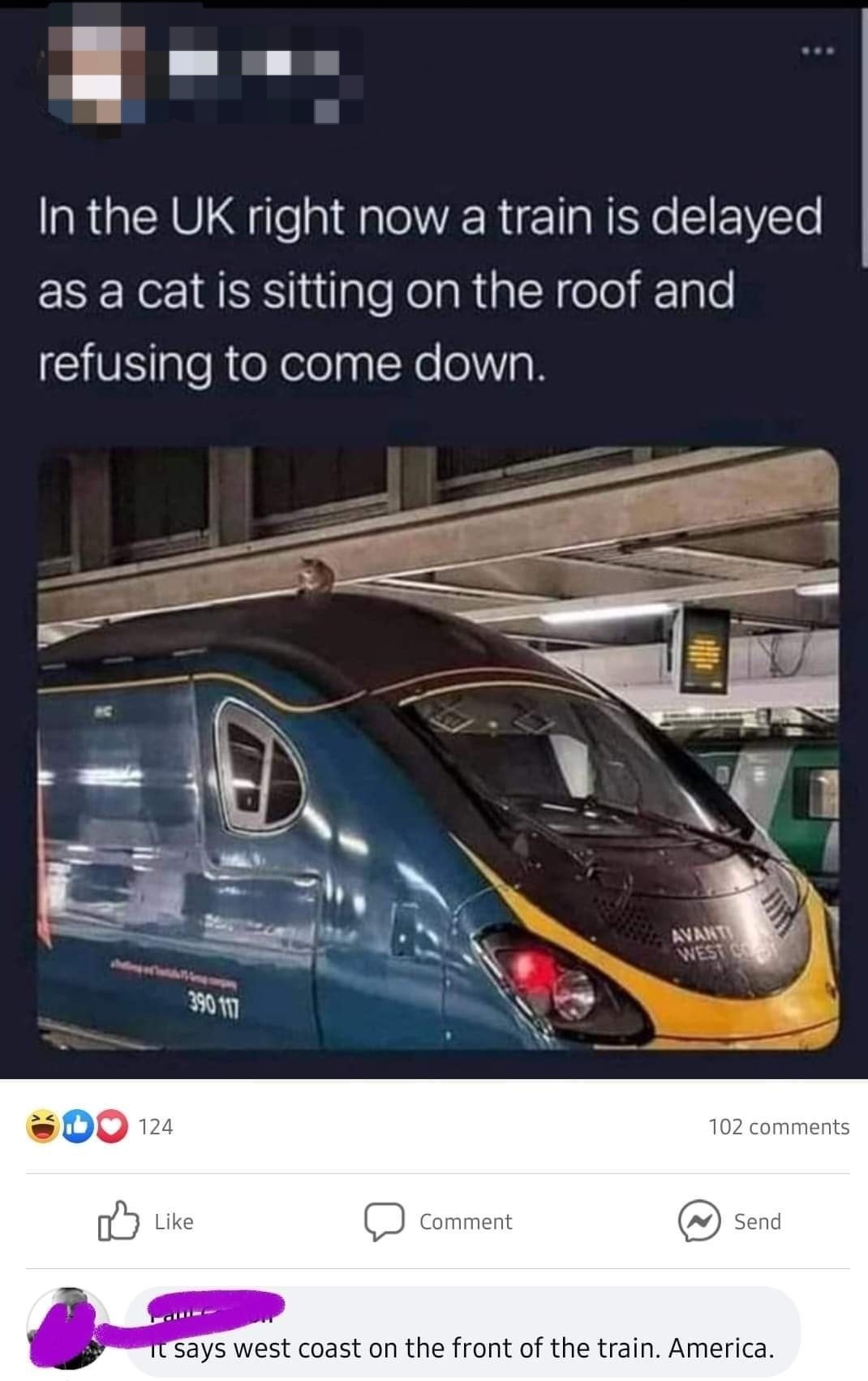 20. That's why "daughter" and "laughter" are pronounced the same way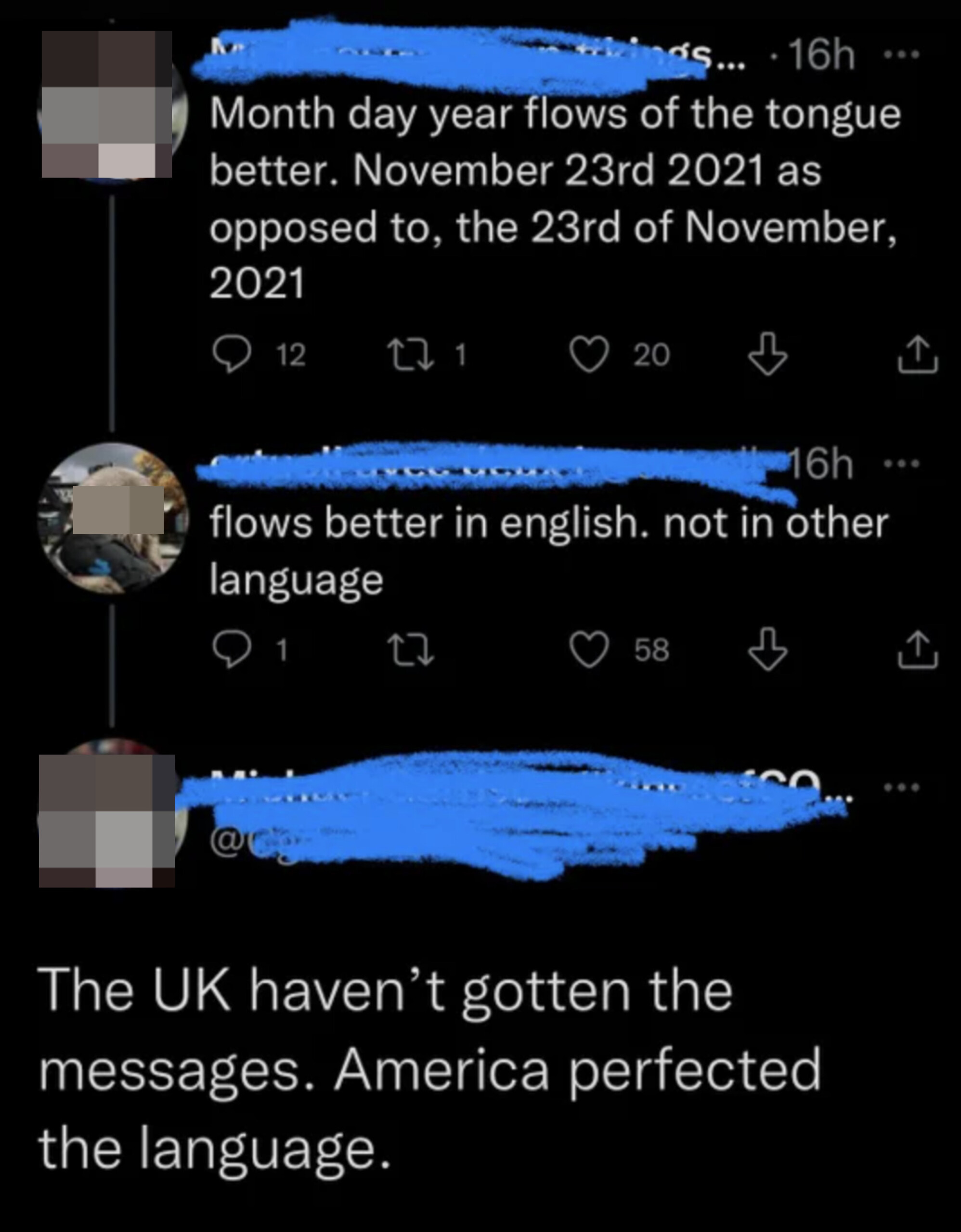 21. They're right that Georgia isn't a county though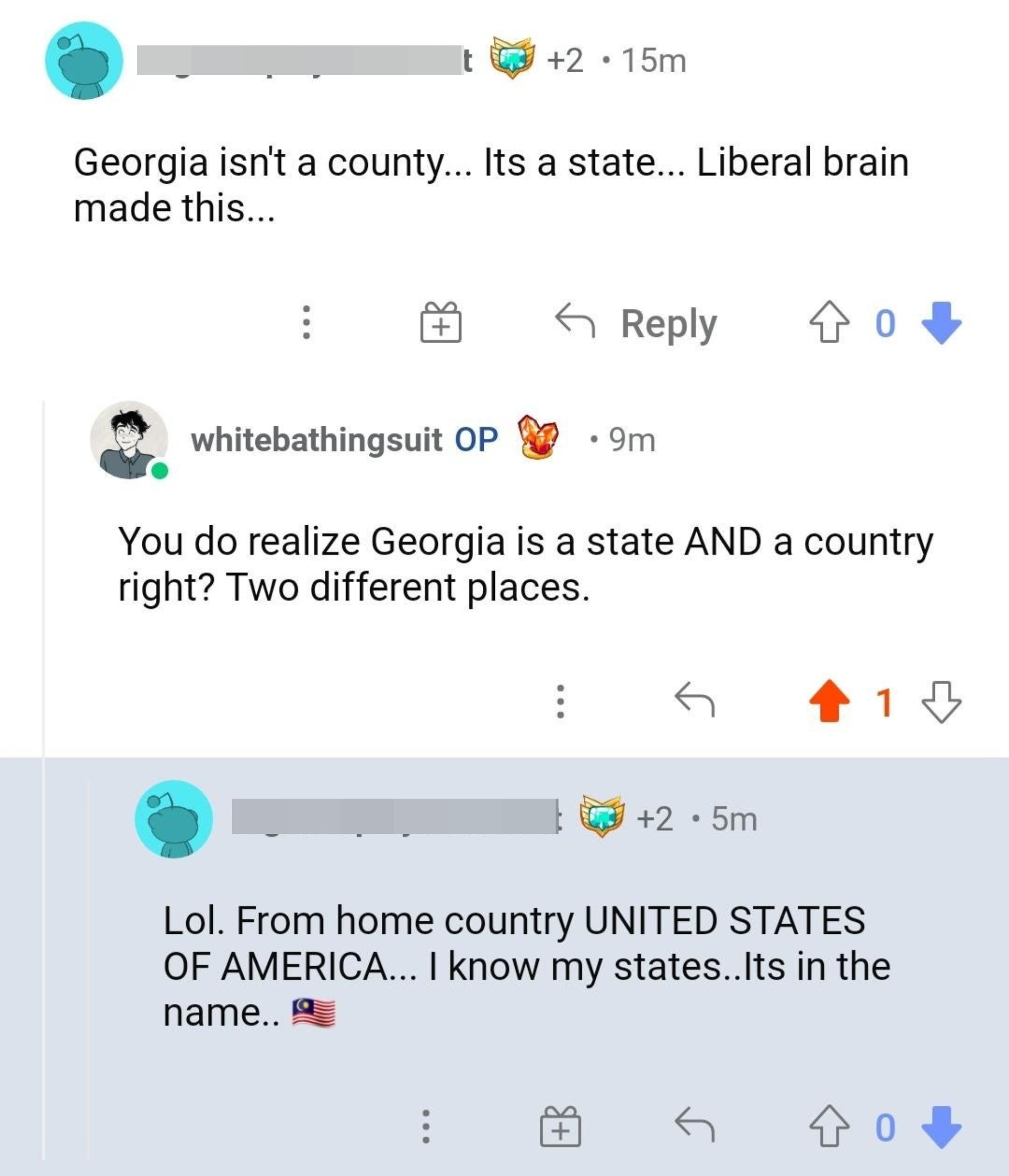 22. Think this one through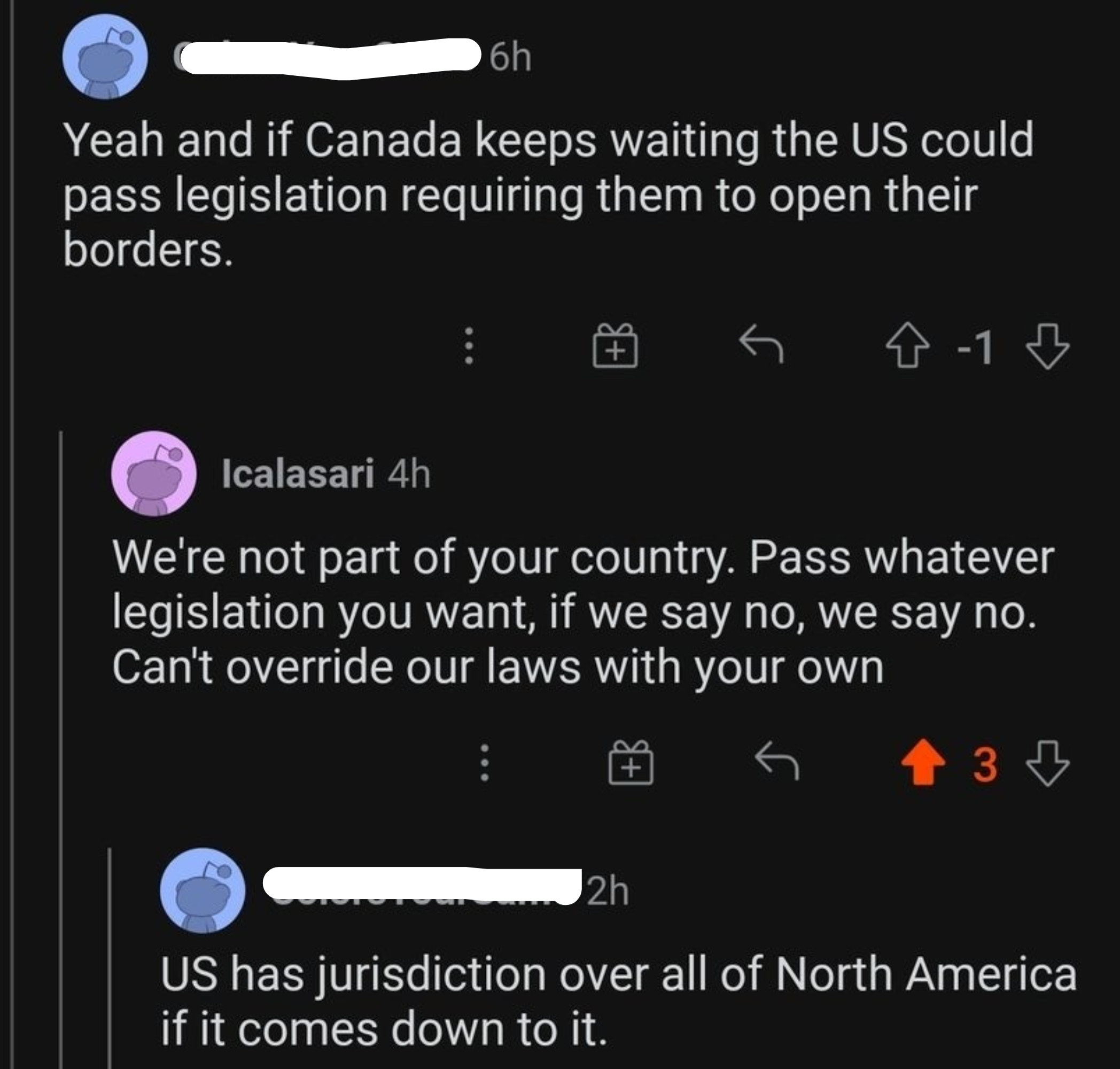 23. Ah, well then
24. "Walking water"
25. You can't lose if you don't play