Sometimes, marriage proposals go…awry. Just ask me (it's all good, and it makes for the best story now). A recent video shared on TikTok shows how a "fairy tale" proposal ended up being less than so when the man proposing on a boat is accidentally drop-kicked and sent flying into the water by his girlfriend.
"My mom's friend got proposed to today," wrote the original poster. "And, just wait for it…"
The video shows a man and a woman on two separate boats. The man makes his way towards the woman's boat, pulls out a ring box, and prepares to propose. A bystander can be heard saying, "It's like a fairy tale."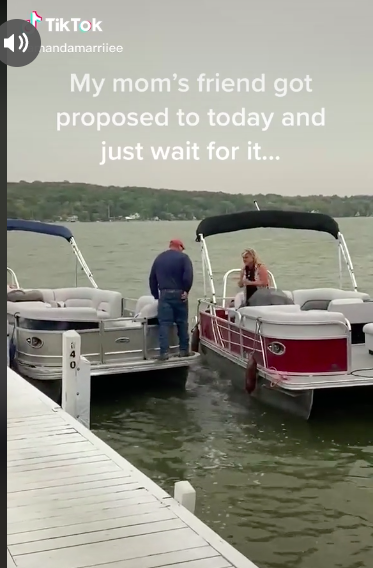 But, things were about to go south. As the woman leans in for a kiss, the boat suddenly leaps into motion and takes off. She flips backwards into the boat, kicks her boyfriend in the face, and then he takes an unceremonious dive into the water.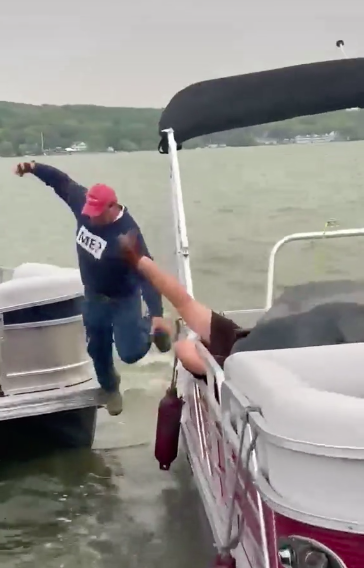 Everyone was okay, and they were able to find the engagement ring. And most importantly? The woman did say "yes." It's certainly a memorable proposal that I hope they will be able to laugh about for years.
More proposal fails: