Grace O'Heeron decided she needed to redo her space. She'd been watching DIY bathroom renovations on TikTok and thought, as we all have thought once or twice before: oh hey. I can do that.
She spoke to Buzzfeed News and told them, "I was just super impulsive. I thought, I can do it."
She started with a black floor. Then moved to a homemade stencil pattern…
It wasn't the rousing success that she'd hoped for.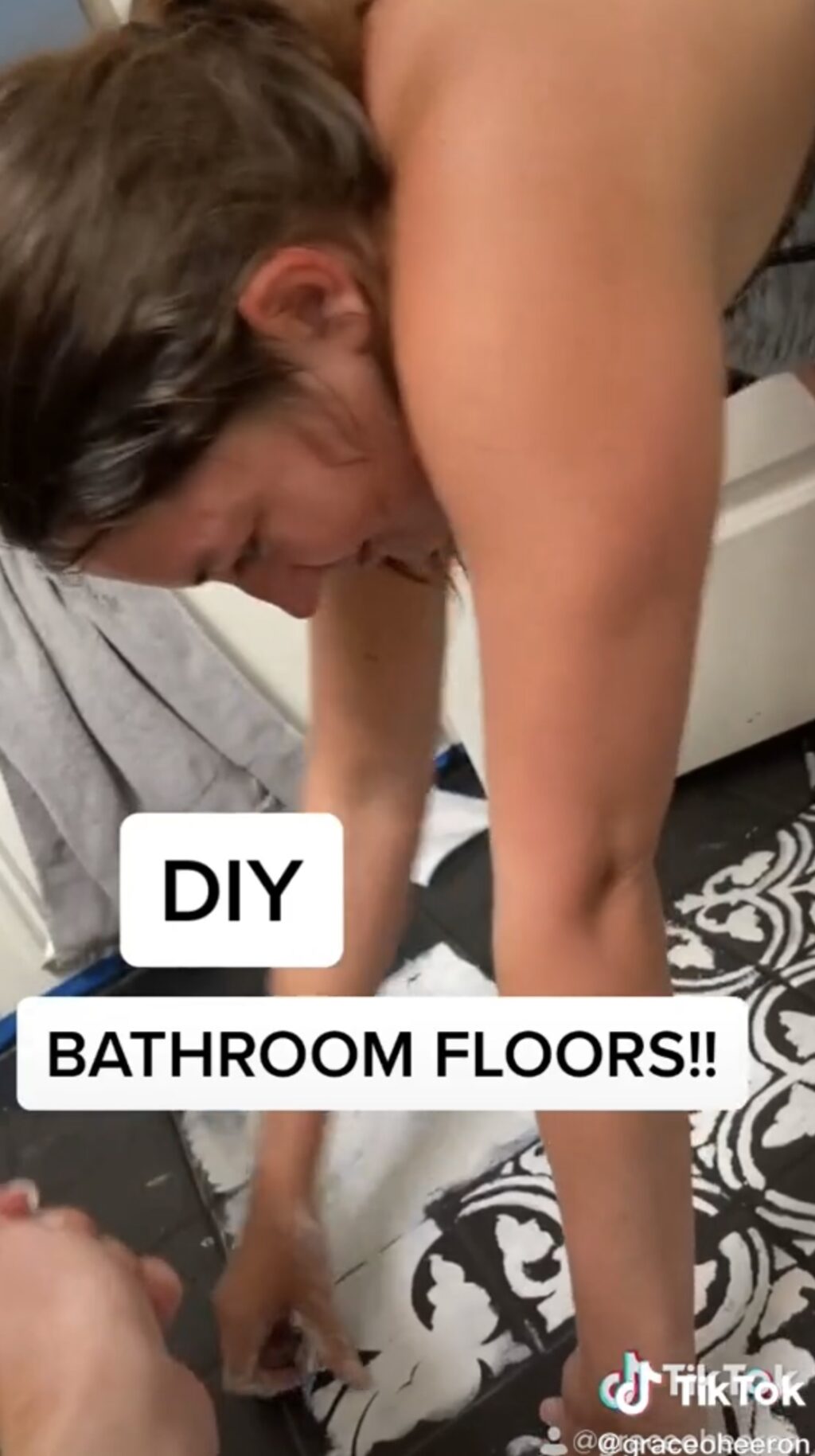 "I found out I did that wrong. I was supposed to stencil black over white," she told BuzzFeed. "It was so bad, and I had spent like a month hand-painting each of those tiles, trying to fix it and stuff."
And so we, and Grace, embark on a journey with thousands of others on TikTok — watching poor Grace fall into bathroom renovations that just never quite hit it.
She was covered in stains, tried paint remover, and … well. She's gung ho about redoing this bathroom.
Fans have been commenting both encouragement and words of warning.
After her floor debacle, she looked at the sink. She wanted glitter.
"I thought it was going to be a vibe," she said.
It wasn't.
"Everyone, when I posted the first video, said my sparkles looked like bugs," she said. So what do you do? You paint it green!
Well. It was the wrong kind of paint and she didn't sand down the sparkles, so it came out… chunky.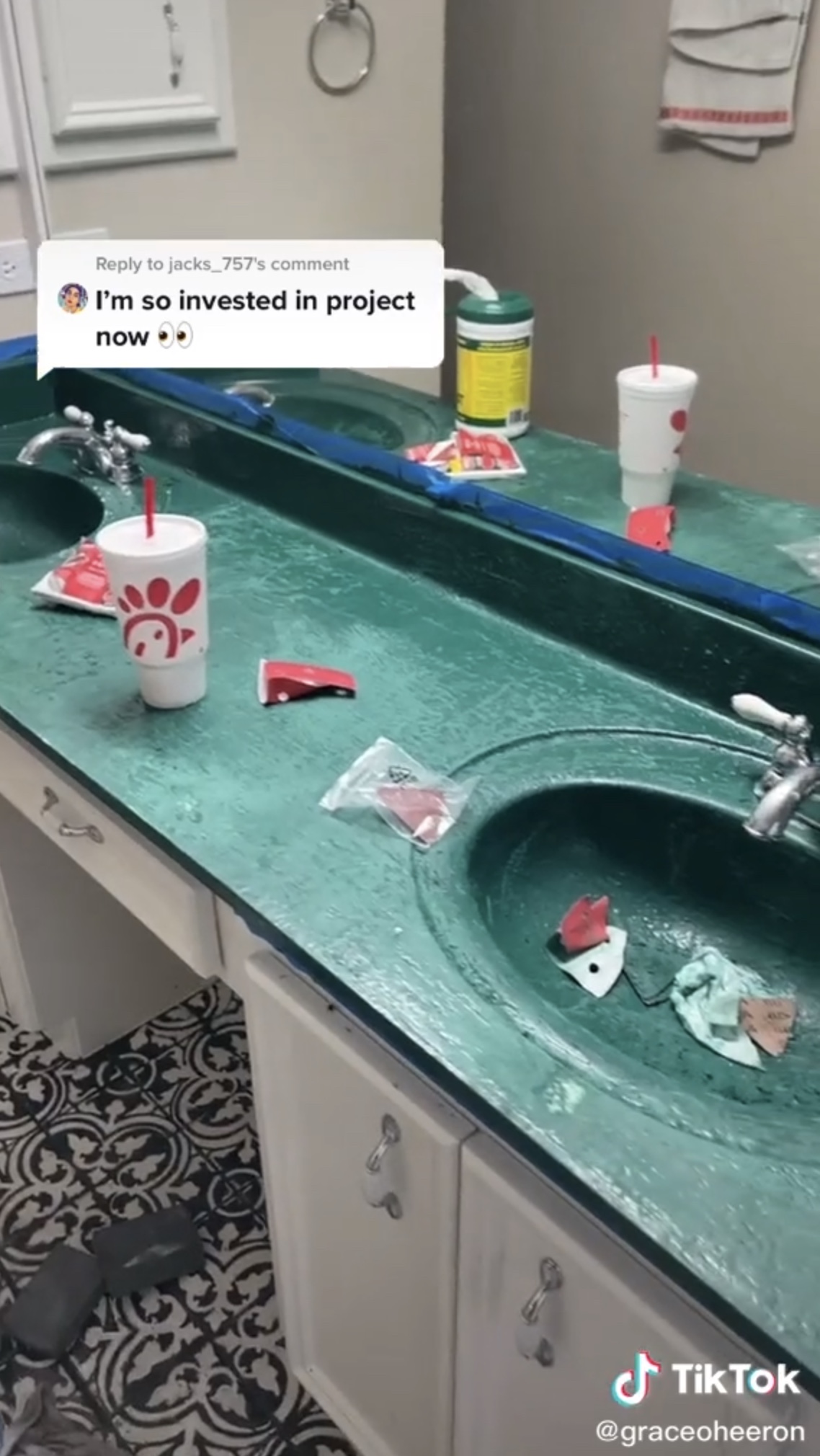 "I was going to keep the floor as is, keep the counter green, live with my mistakes, but everyone was so heated," she said.
So Grace kept renovating…
And boy, she keeps trying…
And it gets so awful. I GASPED.
People were hooked… and deeply worried.
One woman commented, "If Gabbie Hanna was a renovation." Another noted that his "blood pressure can't handle this series anymore." And my favorite: "Is there like a cps I can call but for bathrooms."
O'Heeron has said that her impulsive decisions are actually due to a brain injury. In 2019, she was hit by a drunk driver and her frontal lobe was injured. It's that part of the brain that deals with judgment and decision making.
As for whether it's a big troll?
"I wish it was a joke. People kept saying it was a social experiment, but I'd be so much smarter if I'd planned that," she said. "But no, it was literally me messing up."
She did start to turn it around in the end. She bought tiles, painted the cabinets, and figured out that poor countertop.
And then…
Grace finished! It looks GORGEOUS.
O'Heeron says she's proud of what she managed to accomplish and loved the jokes and support along the way.
"The comments were hilarious to me," she said.
Will she be reno-ing anything else? Yup. The office. And will it be on TikTok?
"I think I have to at this point," she said. "Everyone is so invested."