Thanksgiving is probably the most high-pressure meal of the year, what with family tensions, specialty dishes, and a whole lot drinking going on. That means there are many opportunities for Thanksgiving fails. A Thanksgiving fail feels terrible in the moment, when you realize dinner is ruined, but one day you'll look back on the time the turkey caught on fire then got dragged through the house by the dog and simply laugh.
Below are some of the funniest Thanksgiving fails documented by the unfortunate people who recently lived through every possible holiday disaster. They're all funny, but they're also all a warning: set a timer and check on the oven regularly.
1. When you release the Kraken from the wrong portal
View this post on Instagram
2. When two lemons halves make dinner with family surprisingly sexual.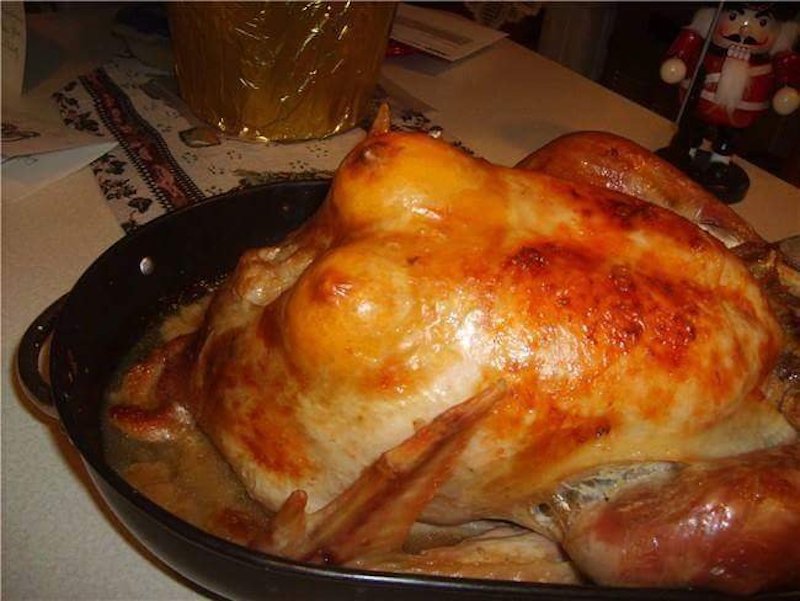 3. When the wishbone taps out this year
View this post on Instagram
4. When someone forgot to double-check the calendar
Thanksgiving, the fourth Friday in November. @FallonTonight #ThanksgivingFail pic.twitter.com/T0TSdVEyWz

— Debbie Lytle (@Feistyone072) November 28, 2014
5. When they let Carrie Underwood in the kitchen
View this post on Instagram
6. When the green gets burned out of the green bean casserole
View this post on Instagram
7. When the pumpkin pie goes for a little walk before dessert
Pumpkin Pie is off the menu #ThanksgivingFail pic.twitter.com/cjQO6m66KO

— K Monkus: PERSIST! (@katylou2) November 24, 2016
8. When the Thanksgiving cake is kind of a d*ck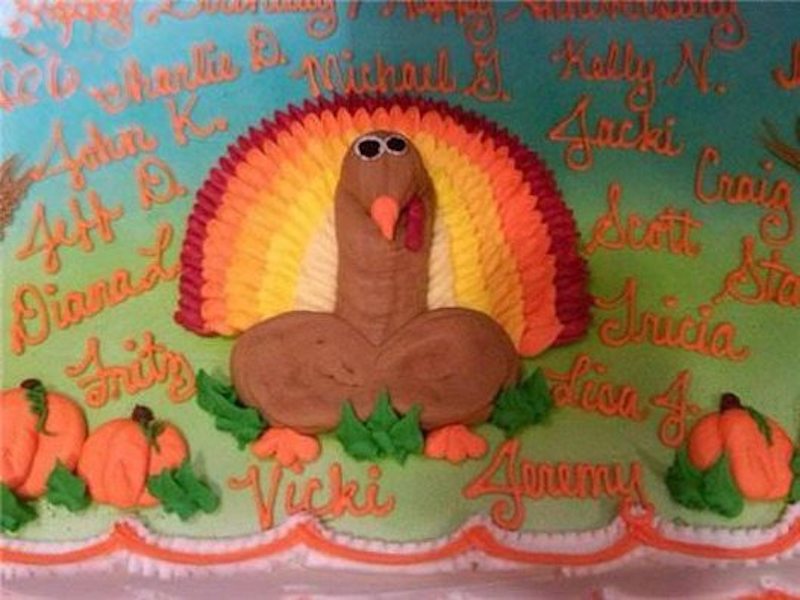 9. When the Thanksgiving Day parade is a little TOO exciting
10. When the Pinterest recipe doesn't match the result