If you've ever found yourself in a pickle trying to decide where to order takeout from, but can't decide based on Yelp reviews, this handy trick from TikToker Freddie Wong.
You've probably sorted by "highest rated" but Freddie Wong reveals how to find the best Chinese restaurant near you (and it won't have five stars).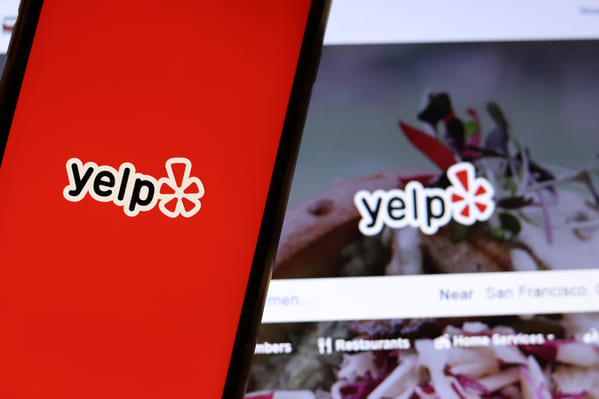 The viral TikTok, which has more than 8.5M views and 7.7M views on Twitter reveals, "The easiest way to find authentic Chinese food, assuming you're living in a major metropolitan area, is to go on Yelp and look for restaurants with 3.5 stars, and exactly 3.5 stars."
I only eat at Chinese restaurants with 3.5 stars on Yelp pic.twitter.com/nwKjeI9bcd

— Freddie Wong (@fwong) September 13, 2022
"Not three, not four," he emphasizes. "Three and a half is the sweet spot for authentic Chinese food."
Here's why Wong says 3.5 stars. In the video, he first shows the Yelp page of a P.F. Chang's with 2.5 stars which he says is obviously bad.
He then shares a screenshot of the Yelp page for Din Tai Fung — a Michelin-starred globally-renowned Chinese restaurant — which has four stars. Wong says, "Too many stars; too many white people like it. The service is too good, the food is not as good as it could be."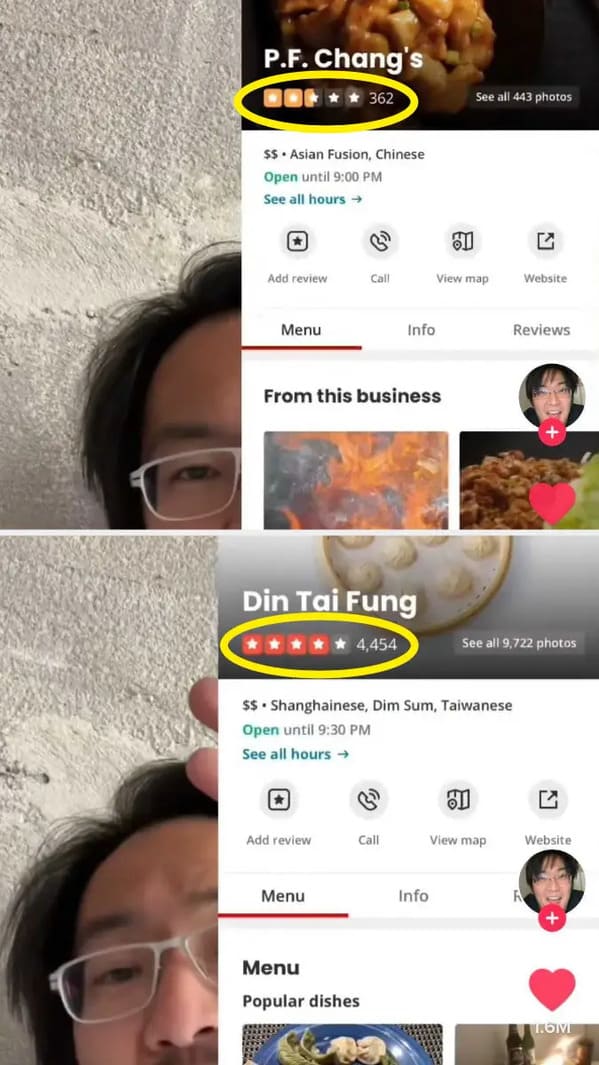 He then shows the Yelp pages for a couple of local, authentic Chinese restaurants which have 3.5-star ratings. "The waiters are not going to pay attention to you," he says. "They're going to be rude, but it's going to taste better."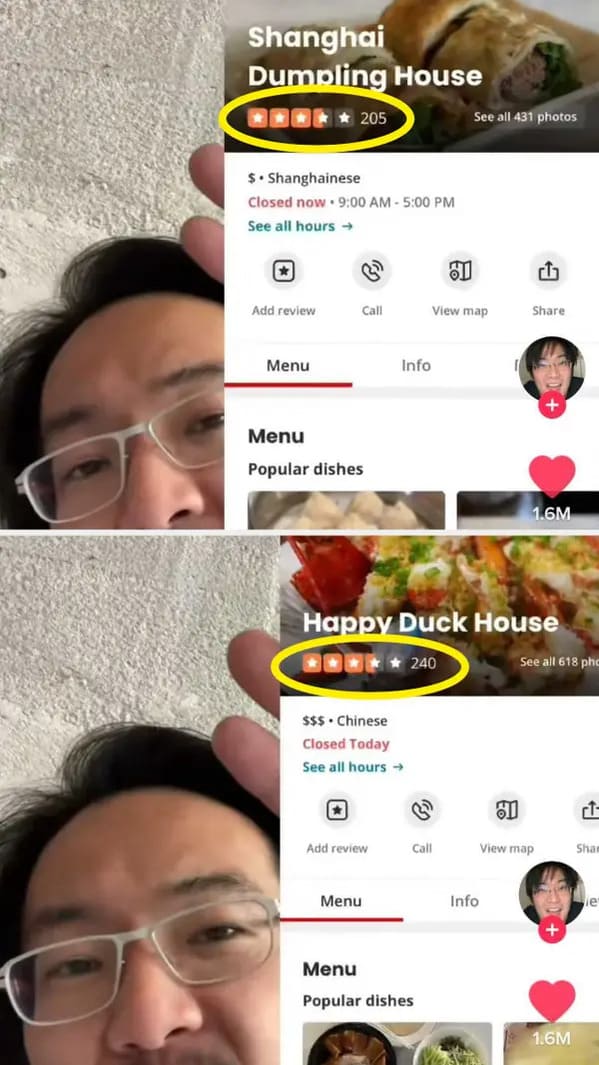 "The dumplings here are better [than Din Tai Fung's]. I've been here," he says, personally endorsing Shanghai Dumpling House. It's worth mentioning that Din Tai Fung specializes in soup dumplings and noodles.
Then he explains his theory behind the 3.5-star rule. "Cultural expectations for service are different in Asia," noting that customer service in Asia isn't as proactive as we're used to in the US. He continues, "They're not going to come up to you. They're not going to just proactively give you refills. You need to flag down the waiters."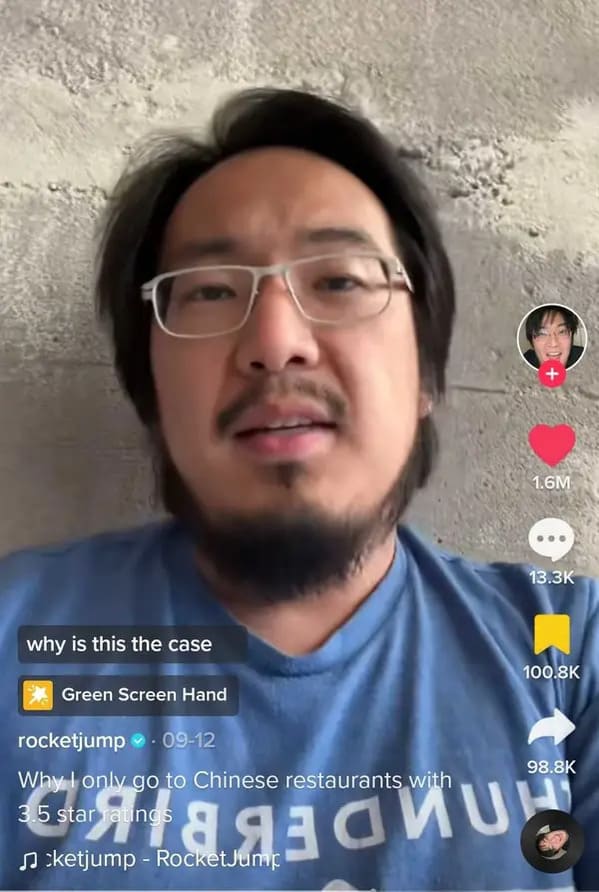 "People on Yelp are insufferable. They're dinging all these restaurants because the service is bad," he continues. By his calculations, the bad service is balanced out by how good the food is. As a result, these restaurants end up with 3.5-star ratings.
Now, you may be wondering how this checks out with your favorite local joints, but according to commenters, Wong's method seems to really work. So next time you're trying to decide where to order dinner from, give it a shot. It's likely you won't be disappointed.
Here's What Commenters Had To Say:





h/t: BuzzFeed