Halloween 2020 is rapidly approaching and thank all the gods and devils and demons for that.
Finally we have something to look forward to and distract us from the unprecedented sh-tshow that this year has been. Finally we can ignore the pandemic and the election and focus on imagined horrors instead of real life ones.
As the pros already know: Halloween isn't about one night of spooky reveling, it's about zoning out for the entire month of October and gorging on candy, scary movies, and the pumpkin-flavored intoxicant of your choice.

And boy are people ready. We may still be two weeks ago from All Hallow's Eve but people have Halloween on the brain and Twitter on their phones…
So here are the best Halloween tweets of 2020, so far.
1.

2.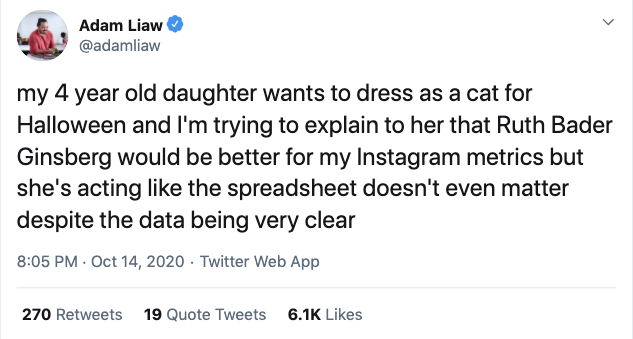 3.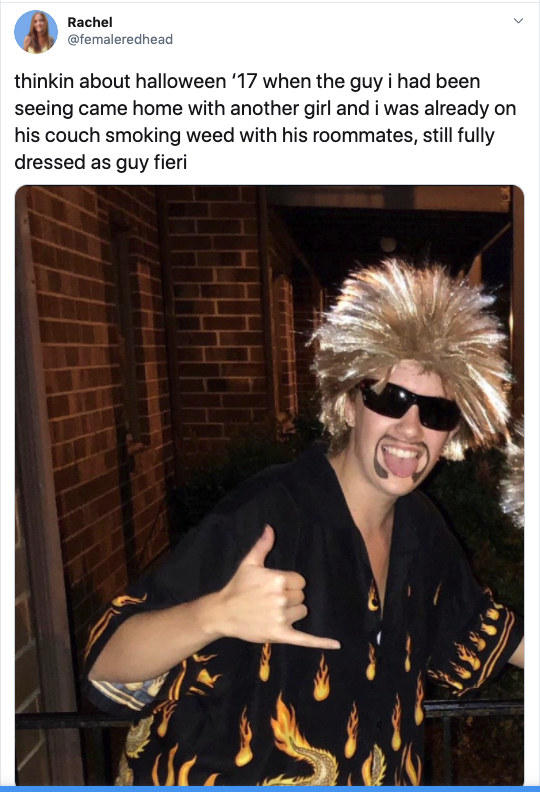 4.
5.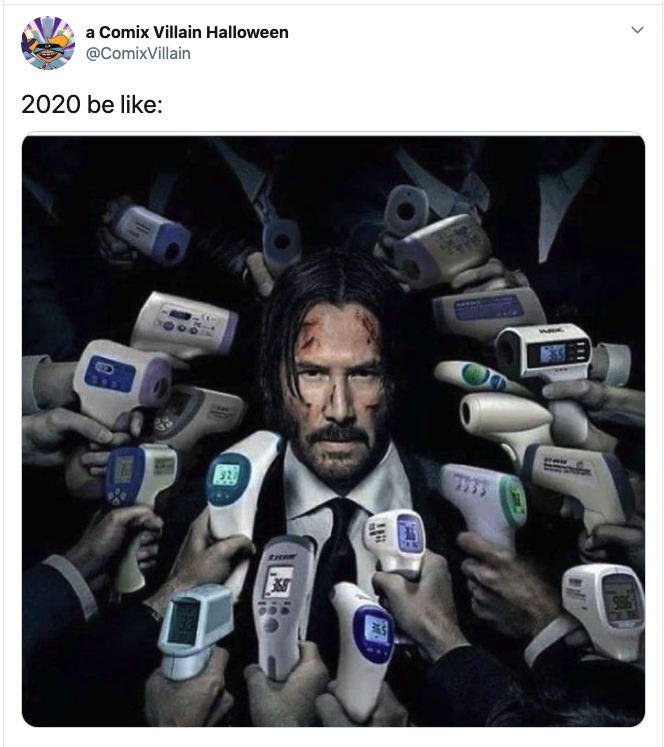 6.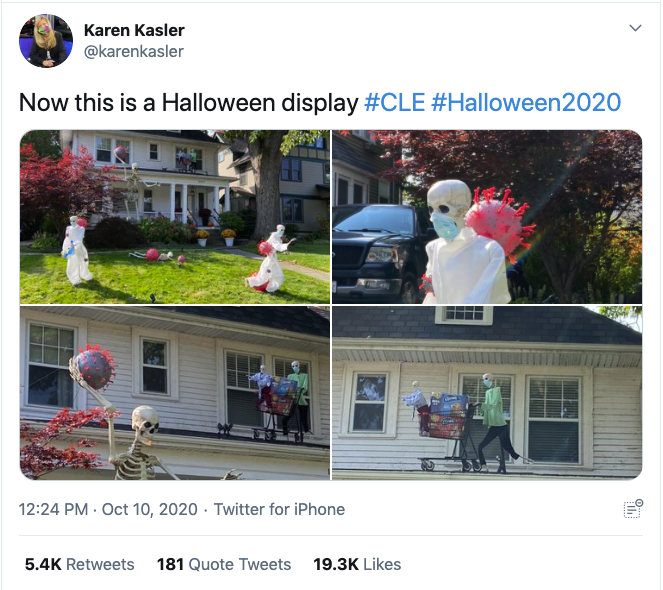 7.
8.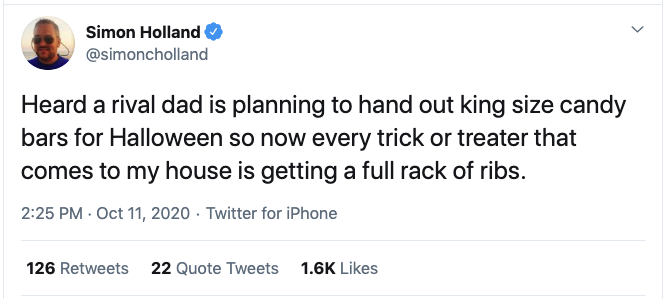 9.
My kids: Halloween isn't gonna be any fun this year☹️

Me: *scaring my kids in the house for all of October*pic.twitter.com/6ti3Z1lyx1

— Reagan Gomez (@ReaganGomez) September 10, 2020
10.